Shin splints are a typical running physical issue. In fact, most athletes experience this injury at some point. The term, "shin splints", describes soreness you feel along the front of your shinbone, or on the back of the lower leg. There's good news! With proper rest and exercise, shin splints can be treated with success. In this article, I will share the findings of my research on how to prevent shin splints.
| | |
| --- | --- |
| | How to Prevent Shin Splints |
| 1 | Try strength training to stabilize the legs, hips, and ankles |
| 2 | Purchase quality footwear |
| 3 | Get in some good stretching |
| 4 | Avoid running on hard surfaces |
| 5 | Working out should include warmup or cooldown stretches |
| 6 | Gradually increase the intensity of your workout |
| 7 | Use orthotics |
| 8 | Avoid running downhill |
| 9 | Cross-train |
| 10 | Shorten your stride |
| 11 | Get a massage |
| 12 | Make sure footwear has proper support |
| 13 | Have your running technique analyzed by a physical therapist |
13 Tips on How to Prevent Shin Splints – FitFab50
This article contains affiliate links. I may earn a commission for a qualifying purchase. For more information, see my affiliate disclosure.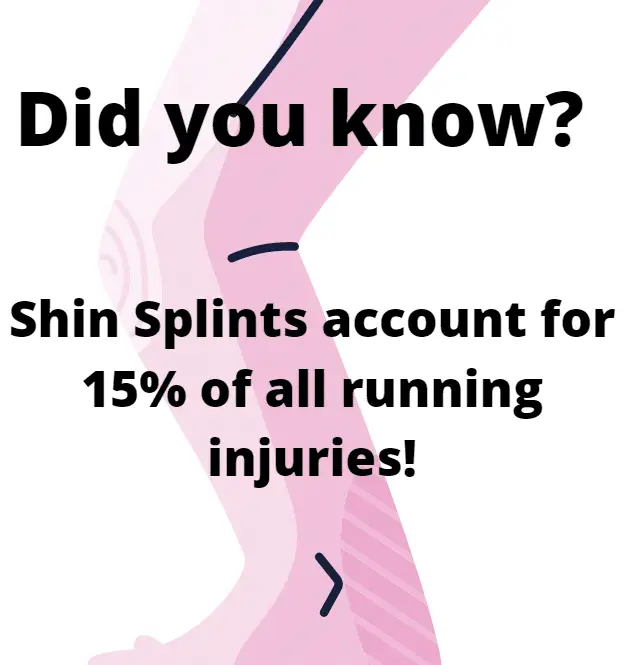 Where do shin splints occur?
The term, "shin splints", refers to the pain and tenderness along or just behind the large bone in the lower leg.
Shin splints develop after hard exercise, sports, or repetitive activity. They cause pain on the front or outside of the shins or on the inside of the lower leg above the ankle.
How do shin splints happen?
Shin splints occur when the muscles and bones in the lower part of the leg pull and pull at their insertion point on the shin bone and it becomes inflamed, irritated, and often quite painful.
Athletes often have shin pain because they put repeated stress on the shin bone, muscles, and associated connective tissues.
Are shin splints painful?
If you have aching legs or lower leg pain that gets worse after exercise, you probably have shin splints.
The pain can be sharp or dull, and it may come and go. While shin splints are not a serious medical condition, if the pain persists, it is suggested you visit your doctor to rule out the possibility of a stress fracture.
What is the best stretching for shin splints?
Shin splints are an injury commonly experienced by athletes or people who exercise at different levels of activity. Runners, soccer players, and even walkers all can experience shin splints from time to time.
Whether you have shooting pain or tightness around your shins, there are ways to prevent shin splints from affecting your activities.
One of the more common exercises to prevent shin splints is called the toe-drag stretch. This popular stretch will extend from the top of your foot up into your shin, releasing tension and preventing tightening.
To stretch the front muscles in your shin, begin by standing up straight and bending both knees slightly. Keep one foot on the ground while the other foot curls. The curled foot's toes should press against the floor. Hold for this stretch for 15 to 30 seconds before switching to the other foot.
Another common stretch is the kneeling stretch. Start by kneeling on a mat with your buttocks directly over your heels. The tops of your feet should be flat on the floor. Hold this stretch for 15 to 30 seconds. While this exercise should stretch your shins, it shouldn't place any strain on your knees.
If you spend most of your day sitting, here's an easy way to keep your shins stretched. While seated, drop one of your knees towards the ground and gently bend your toes towards the ground. Pull yourself forward while the toes are still curled towards the ground. Hold for this position for15 to 30 seconds and repeat on each side.
Finally, here's an easy shin stretch you can use during all your warm-up activities. Walk on your heels for a few minutes before exercising. Then switch it up by walking on your toes. After doing these stretches, your shins and calves will be stretched, and flexible.
What are the best shin splints treatments?
The good news is shin splints often heal on their own. If you see a doctor, expect to get a thorough physical exam. They may also want to watch you run to look for problems. Since the pain associated with shin splints and stress fractures are similar, your doctor may want to perform X-rays or bone scans to look for fractures.
Shin Splint Treatments
Rest your body. Shin splints need time to heal.
Ice your shins to alleviate pain and swelling. Do this for 20-30 minutes every 3 to 4 hours. Continue for 2 to 3 days, or until the pain is gone.
Use insoles or orthotics for your shoes. Shoe inserts — whether custom-made or bought off the shelf — may help people with flat feet or collapsed arches.
Take anti-inflammatory painkillers, if needed. Non-steroidal anti-inflammatory drugs, like ibuprofen or aspirin, will help reduce pain and swelling.
---
How to Prevent Shin Splints
Try strength training to stabilize the legs, hips, and ankles. Strength training is credited with reducing your injury risk by correcting muscle imbalances and improving muscle activation. In addition, it can increase the efficiency of your running biomechanics which leads to improved running performance.
Buy quality footwear. Quality running shoes or proper sports-specific footwear, not only provide substantial midsole foot cushioning, but also offer essential arch support, aid in the prevention of injuries, and can lead to improved athletic performance.
Brooks Levitate 4 Running Shoe Blackened Pearl/Metallic/Primrose 5 B (M)
THIS WOMEN'S SHOE IS FOR: The Levitate 4 is perfect for runners who want a shoe that helps them by giving energy back with each step, the Levitate 4's DNA AMP is now 20% lighter so our highest energy return foam is better than ever.
ENERGIZED CUSHIONING: Now 20% lighter, our DNA AMP midsole technology lets your foot spring off the ground with each step for speedy, efficient energy return.
SECURE, SOCK-LIFE FIT: We updated the Fit Knit Upper to provide a close-to-foot fit that's lighter, softer, and more breathable than before. The Levitate 4 runs more shallow and provides a slightly more snug fit. If looking for a more roomy fit, Brooks recommends sizing up by 1/2 a size
Get in some good stretching. Many active people experience shin splints, a type of injury caused by overuse and stress. Implementing foot and ankle stretches be in a warmup program can help improve movement, which may help prevent shin splints. Shin splints are pain experienced along the inner front of the lower leg, where the muscles attach to the shinbone.
Sale
Vive Foot Rocker - Calf Stretcher for Achilles Tendinitis, Heel, Feet, Shin Splint, Plantar Fasciitis Pain Relief - Stretches Strained Leg Muscle - Ankle Wedge Stretch Improves Flexibility
EFFECTIVELY STRETCH FOOT: Safely stretch either foot with the Vive foot rocker. Ergonomically designed, the gentle motion of the foot rocker evenly stretches the foot to relieve pain, improve circulation and reduce fatigue. Additionally, the foot stretcher isolates the lower leg muscles, tendons and ligaments for an effective deep stretch to reduce injuries.
REDUCE FOOT & HEEL PAIN: Reducing foot pain from plantar fasciitis, Achilles tendonitis, ankle strain, arch pain, and other chronic conditions, the foot rocker encourages correct foot posture for effective stretching. Increasing range of motion and flexibility, the safe, even foot stretches also minimize heel, leg and back discomfort.
ANTI-SLIP ROCKER DESIGN: Nonslip rubber strips along the bottom of the foot rocker ensures the stretcher does not slide when used on any surface. A raised heel plate locks the heel in place while nonslip treads prevent the foot from slipping while in use.
Avoid running on hard surfaces. In most cases, shin splints are an overuse injury caused by small tears in the lower leg muscles. Improper or worn-out shoes should be replaced with quality running shoes. The lack of cushioning can contribute to the problem, as can over-pronation and running on hard surfaces.
New Balance womens Made in Us 990 V5 Sneaker, Grey/Castlerock, 8 US
Heritage Style: The 990v5 is an iconic sneaker, built with a pigskin and mesh upper in a classic running silhouette designed to look amazing anywhere from morning run to runway
Built-In Cushioning: Made for top performance as much as style, these running shoes include a REVlite midsole that delivers incredibly lightweight cushioning to help smooth out your strides
Made for Comfort: These running shoes have an NB Comfort Insert for more softness underfoot and Ground Contact IMEVA cushioning to increase comfort without adding extra weight
Your workout should include warmup or cooldown stretches. Competitive and recreational athletes often perform warm-up and stretching activities to prepare for more strenuous exercises or athletic performances. They are used to aid in physical performance and to prevent sports-related injuries. Warm-up activities appear to reduce the incidence and likelihood of sports-related muscle injuries.
The Original Stretch Out Strap with Exercise Book – Made in the USA by OPTP – Top Choice of Physical Therapists & Athletic Trainers
Top Choice of Physical Therapists: The original stretching strap, made in the USA, with high-quality instructional exercise book and mobile app featuring video demonstrations. The first stretching strap on the market in 1993, still recommended by professionals today.
6'4" woven nylon stretch strap with 10 individual loops: Authentic design proven to be durable and long-lasting; will not easily wear or tear even with heavy use, unlike imitation straps. Ideal for yoga, physical therapy, IT band, hamstring, quad and calf stretching, and more.
Supreme versatility: Highly effective for warmup, exercise, and post-exercise; great for dancers and athletes, as well as for use in physical therapy, Pilates and yoga routines.
Gradually increase the intensity of your workouts. When changing the intensity or duration of physical activity, do so gradually. If you want to increase the amount of weight you're using while strength training, increase it by no more than 10 percent each week until you reach your new goal. This same principle applies to running, where mileage and pace should be slowly increased, and other sports as well.
Use orthotics. People who have flat feet or recurrent problems with shin splints may benefit from orthotics. Quality shoe inserts help align and stabilize your foot and ankle, reducing stress off of your lower leg.
Sale
Plantar Fasciitis Arch Support Insoles for Men and Women Shoe Inserts - Orthotic Inserts - Flat Feet Foot - Running Athletic Gel Shoe Insoles - Orthotic Insoles for Arch Pain High Arch - Boot Insoles
PLEASE CAREFULLY CHECK THE SIZE DETAILS BEFORE YOU PROCEED TO PAYMENT. Premium podiatrist-recommended sole shoe inserts for men and women minimize arch pain and offer excellent comfort. EASYFEET shoe insoles provide plantar fasciitis - high arch - flat feet - pronation - back - ankle - knee - neck - lower back - joint - posture - heel spurs - metatarsalgia - shin splints - bunions - Morton's neuroma support and pain relief
ANY AGE / FOOTWEAR/ ACTIVITY orthotic inserts for men and women fit all orthopedic - athletic - casual - workout - sports - hiking - basketball - tennis - snowboard - ski - golf - gym - walking shoes or work boots. Best insoles for walking - running - standing - cross-training. WARNING: you may feel foot pressure while 3-7 days of wearing. It's normal because your feet are not used to arch support. We strongly recommend starting from 2-3 hours a day and increase the time each day gradually
FOOT PAIN RELIEF Anti Pronation Biomechanical Reinforcement Technology offers a superb level of arch supports. Plantar Fasciitis Insoles provide a shock-absorbing effect because gel forefoot and air capsules enhance cushioning. Deep heel cradle with built-in heel support keeps foot bone vertical and balance to provide stability
Avoid running downhill. Often when running down steep hills, runners slow themselves down by landing heavily on their heels. This braking effect puts tremendous strain on the lower legs which can lead to shin splints.
Cross-train. Change is good! Modifying your workout routine with cross-training activities, like biking and swimming, can prevent the development of shin splints. It can also aid in the treatment of shin splints as well. Take your time and you'll be back to your regular running routine before you know it!
Shorten your stride. Quicker, shorter strides will force you to use a whole new set of muscles. At first, you will be less efficient until your body and muscles adjust. However, over time you will be running injury-free and able to add distances you never imagined you could tackle.
Get a massage. The muscles generally associated with shin splints are deep muscles of the lower leg. Remedial massage, myotherapy, or deep tissue massage is often recommended over foam rolling or static stretching by physical therapists to more effectively isolate and reach the deeper muscles. Remedial massage and myotherapy help to stretch the muscle, and improve the circulation of blood around the calf muscles.
Use footwear with proper support. Shin splints are common when someone is starting a new sport or training regimen as tissues respond to increased use. Wearing unsupportive shoes. Shoes that don't offer good support and cushioning can be a cause of shin splints.
New Balance Women's FuelCore Nergize V1 Sneaker, Black/Magnet, 8.5 Wide
These shoes have a performance fit. We recommend ordering a 1/2 size bigger than your typical NB size.
Midsole Cushioning: These New Balance sneakers feature a REVlite midsole that delivers incredibly lightweight cushioning and provides a responsive ride for comfortable all-day wear
Underfoot Comfort: With an NB Memory Sole Comfort Insert that offers a plush feel with every step, this everyday shoe for women was made for wearing anywhere and everywhere
Running biomechanics and gait analysis. Running gait consists of stance and swing. Gait analysis is a beneficial way to analyze your running mechanics. This helps improve your running speed and endurance, as well as reduce your risk of injury, and is a great way how to prevent shin splints.
I hope you found my article on How to Prevent Shin Splints helpful. Also, be sure to check out my recent posts on Fitness Gear as well as Health & Lifestyle topics.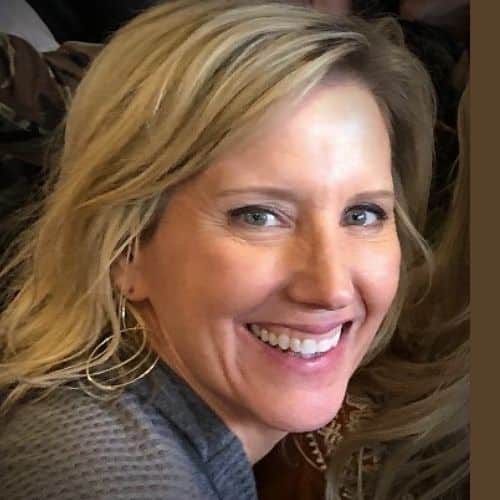 Claudia Faucher is a full-time fitness training expert and lifestyle blogger. She is also been a certified Les Mills BodyPump instructor for the past 5 years and a fitness instructor for over 20 years. Claudia is a personal trainer and creates fitness training programs for seniors and people of all ages. She likes to use her skills and experiences to help others on their fitness journeys.
Last update on 2023-02-20 / Affiliate links / Images from Amazon Product Advertising API