Have you just had lipo surgery and are ready to return to your normal routine?
I may earn a commission when you purchase through a link on this page.
The recovery process from liposuction surgery can vary from person to person. It is important to follow your surgeon's instructions and take it easy for the first few days after surgery. You may experience some swelling, bruising, and soreness.
Marena Recovery Knee-Length Compression Girdle
Designed with patented ComfortWeave fabric, the Marena Recovery Knee-Length Girdle with High-Back is zipper-less and features full back coverage, slide-adjustable shoulder straps, mid calf leg coverage and an open crotch.
One of the most common people have post-surgery involves how long to wear compression garment after lipo?
In this post, I will share the answer to this question and more.
INFORMATIONAL PURPOSES ONLY: The materials and information on this website have been prepared or assembled by FitFab50 and are intended for informational purposes only.
How long to wear compression garment after lipo?
You will need to wear a compression garment for 2-6 weeks following your procedure, depending on the type of surgery received. This garment helps to minimize swelling and support your new contours as you heal. On a more positive note, most patients are able to return to work and their normal activities within a few days after surgery.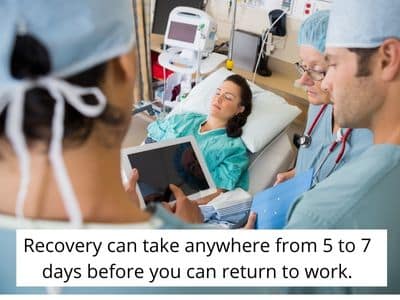 What is the best compression garment to wear after liposuction?
There are several types of compression garments available on the market today, so it is important to consult with your surgeon to find out which one is best for you.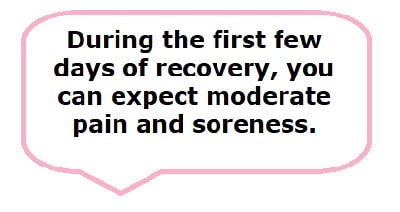 In general, a compression garment is a belly compression shirt that promotes healing after liposuction surgery. They may also help to improve the overall appearance of the treated area.
Most compression garments are made from a stretchy material that is comfortable to wear. They are typically worn for several weeks after surgery, and then as needed for comfort and support. [1]https://www.healthline.com/health/cosmetic-surgery/liposuction-recovery#what-to-expect
It is important to follow your surgeon's instructions regarding when to wear the garment and for how long.
There are a few things to keep in mind when choosing a compression garment.
First, make sure that the garment fits snugly but is not too tight.
It should also be made from a breathable material to help prevent skin irritation.
Finally, consult with your surgeon to make sure that the garment you choose does not interfere with any of your post-operative instructions.
Here are some examples of post-surgery lipo suction compression garments:
How Long to Wear Compression Garment After Lipo?
Can you compress too much after lipo?
Liposuction is a popular cosmetic procedure that can help to sculpt and contour the body by removing excess fat.
But, as with any surgery, there are potential risks and complications associated with liposuction.
One of the potential complications is compression, which is when the skin is compressed too tightly after surgery. This can occur if the patient wears compression garments for too long or if the garments are too tight.
You may also be interested in learning more about the best chest compression shirt review.
Compression can cause pain, swelling, and bruising, and it can also lead to skin necrosis (death of skin tissue).
If you are considering liposuction, it is important to discuss the potential risks and complications with your surgeon prior to surgery.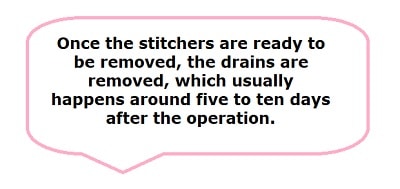 How Long to Wear Compression Garment After Lipo?
What happens if you don't wear compression garment after liposuction?
If you don't wear a compression garment after liposuction, you may experience visible sagging, scarring, and bruising. Without the compression garment, your skin will not have the support it needs to heal properly. This can lead to a longer recovery time and more discomfort.
Additionally, you may be more likely to experience complications such as infection.
Can I take my compression garment off at night?
Most patients are able to take their compression garments off at night starting about 3-5 days after surgery. It is important to continue to wear the garment during the day for the first 2-3 weeks after surgery.
Sale
M&D Postsurgery Compression Garments After Liposuction
Post-surgery garments are difficult to find, especially ones that are strong yet flexible. This compression garment made for after liposuction and other post surgery procedures have great breathability, so you can wear them without any discomfort.
You may notice that your skin feels itchy as the garment stretches during the day. It is important to resist the urge to scratch, as this can cause irritation and even infection.
If you are having difficulty sleeping in the garment, you can try wearing a tank top or sports bra over the garment to help hold it in place. If you have had liposuction as part of your surgery, you may be advised to wear a compression garment for up to 6 weeks.
This is to help minimize the risk of developing seromas (fluid pockets). If you develop a seroma, you will need to see your surgeon and have it drained. It is important to follow your surgeon's instructions on when to wear your compression garment.
Wearing the garment for the recommended amount of time will help you to recover more quickly and minimize the risk of complications.
How to wash compression garment after liposuction
To keep your clothing from getting snagged, use a mesh lingerie bag when washing them and never use hot water! When using a washer, place the garments in the lingerie bag to prevent smaller items from being lost. An alternate way is to turn your clothing item inside-out, then fold it in half with all lining fabric on one side.
Summary
I hope you found this article – How Long to Wear Compression Garment After Lipo? – helpful and interesting. To learn more on this topic see related posts below.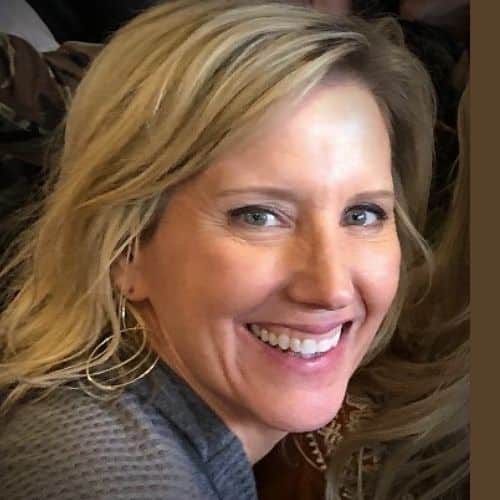 Claudia Faucher is a full-time fitness training expert and lifestyle blogger. She is also been a certified Les Mills BodyPump instructor for the past 5 years and a fitness instructor for over 20 years. Claudia is a personal trainer and creates fitness training programs for seniors and people of all ages. She likes to use her skills and experiences to help others on their fitness journeys.
Last update on 2023-11-28 / Affiliate links / Images from Amazon Product Advertising API