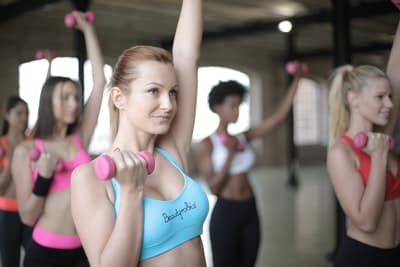 We can all agree, that having a nice selection of fitness gear makes working out so much easier—and a lot more comfortable, and you feel great wearing it.
I may earn a commission when you purchase through a link on this page.
The best sports bras for large boobs, give you the support and confidence to take on the world.
Sure, a three-mile run might not seem enticing, but the sense of satisfaction you'll receive when you're done will be enough to motivate you to get out of the door.
Another fitness necessity that can get you up off the sofa and racing through town is a decent pair of sweat-wicking leggings.
This brings us to the topic of today's post: sports bras, especially the best sports bras for large breasts. There is no such thing as a one-size-fits-all sports bra.
Everyone has distinct preferences in terms of support, strap width, underwire sports bra, and back design. Ladies with large breasts will appreciate what they see below. They have a lot of amazing testimonies written about them.
Based on customer reviews and feedback, the sports bras listed below provide excellent support, coverage, and, most importantly, incredible comfort.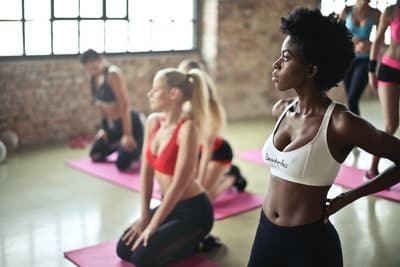 ---
Are sports bras good for sagging breasts?
The short answer is yes, sports bras are good for sagging breasts.
Here's the longer answer:
Good bras for large breasts are designed to provide support and reduce bounce, which can help your breasts look perkier and more youthful. But you don't have to be a runner to benefit from wearing a sports bra.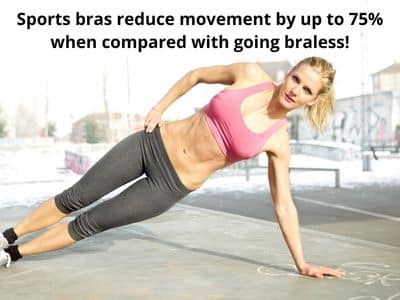 Any time you're moving around a lot and want to keep your chest looking its best—whether it's at the gym doing high-impact exercise or on the dance floor—a sports bra is likely to help.
So what should you look for in a good sports bra?
There are two key things: compression and coverage.
Compression means that the fabric of your supportive bra will hold your breasts closer together (which helps prevent sagging). Coverage refers to how much skin is exposed by the bra itself (less skin exposure = less bounce).
You'll want to find a sports bra that has both compression and coverage, but if you can't find one that has both features, at least make sure it has one of them!
Are sports bras supposed to be tight?
I know you're probably thinking, "I'm not wearing a sports bra because it's too tight. I'm just not into that."
But hear me out - When you're wearing a good sports bra, it shouldn't feel like you're wearing an actual bra. At all. So if the strap is digging into your shoulder or the material feels uncomfortable against your skin, it's not working!
You should be able to breathe easily and move freely—and if that means loosening the strap… so be it!
The reason why sports bras are supposed to be tight is that they need to support your breasts during movement and high-impact exercise. If they aren't tight enough, they can come off mid-workout, which isn't ideal for anyone.
If you find yourself constantly adjusting your bra or feeling like your chest is falling out of the cups, look into getting one that fits better or even buying two sizes (one for when you're working out and one for everyday wear).
Bra size to sports bra size
If you're looking for a good sports bra that fits, the first thing to know is that it's not just about the size. It's also about how much support you need.
A sports bra can be made with a few different types of material, each of which offers varying levels of support.
The most common are:
-Cotton: This fabric will give you light support and is best suited for low-impact activities like yoga or walking.
-Lycra: Lycra provides light to moderate support, and is ideal for activities where your breasts move a lot during movement (like running or jumping).
-Nylon/Spandex: Nylon/Spandex provides moderate to high amounts of support, making it great for high-impact activities like running or dancing.
Sizing
Sizing in the sports bra industry is notoriously inconsistent. If you're looking for a bra that gives you support, comfort, and freedom of movement, you may be disappointed. In fact, according to the American College of Sports Medicine (ACSM), 85% of women wear the wrong size sports bra while exercising.
So what do you do if you find yourself in this situation? The first thing to do is measure yourself properly (bust size isn't enough—you have to know your band size as well).
Then try on different sizes until you get one that fits well and the cup sizes are exact. If no store has anything available in your size, don't give up—you can always buy online or order a custom-made one!
FAQs - Sports Bras for Large Breasts
Summary
A sports bra is an important piece of equipment for any woman who exercises, but it is especially important for women with larger breasts. A good sports bra will support the breasts and minimize bouncing and movement, which can reduce pain and discomfort during exercise.
Additionally, a well-fitting sports bra can help to prevent breast tissue damage and sagging.
There are a few things to keep in mind when shopping for a sports bra.
Firstly, it is important to choose a style that offers both support and comfort. Second, make sure to try on the bra before purchasing it to ensure a good fit. Finally, keep in mind that it is important to replace a sports bra after a certain amount of wear and tear to ensure continued support
I hope you enjoyed The 35 Best Sports Bras For Women With Large Breasts. Also, see our latest Fitness Gear and Fashion articles!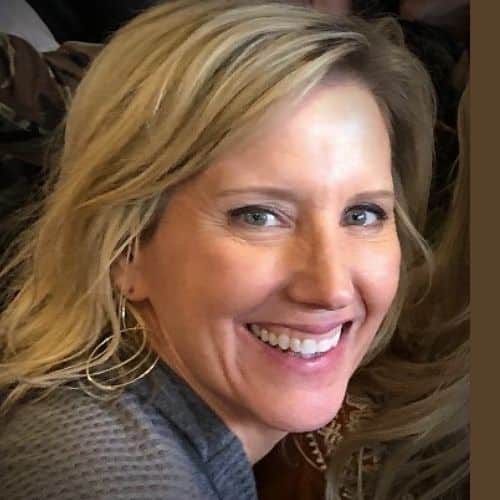 Claudia Faucher is a full-time fitness training expert and lifestyle blogger. She is also been a certified Les Mills BodyPump instructor for the past 5 years and a fitness instructor for over 20 years. Claudia is a personal trainer and creates fitness training programs for seniors and people of all ages. She likes to use her skills and experiences to help others on their fitness journeys.
Last update on 2023-11-28 / Affiliate links / Images from Amazon Product Advertising API