As many women can attest tankinis are some of the most comfortable swimsuits you can put on! But, are tankinis supposed to be tight? In this post, I answer your questions on- How to shop for the perfect tankini – Are tankinis frumpy? – Are tankinis flattering? – and more!
I may earn a commission when you purchase through a link on this page.
What is a tankini?
A tankini is a woman's two-piece swimsuit consisting of bikini briefs and a tank top. It offers more coverage than a typical bikini. Instead of a bra-like top, the upper half of the bathing suit is similar to a tank top. The bottom half can be a regular bikini bottom, shorts, and swim skirt.
Elodie Ditsy Floral Tie Back Halter Tankini – $40.99

Your swimwear collection is not complete without our Elodie Ditsy Floral Tie Back Halter Tankini. Featuring ditsy floral print with ruffle hem detailing and a low waisted fit.
Are tankinis flattering?
Absolutely! A tankini is a modest swimsuit designed to hide areas, such as a big tummy area, while still having the appearance of a regular bathing suit on the bottom. Tankinis can be quite flattering. Not all tankini wearers have trouble areas to conceal but prefer a more conservative style. There are many sexy tankini tops currently available from a variety of brands.
Are tankinis supposed to be tight?
No. A properly fitting tankini should be snug and not overly tight. They are designed to create a smooth and very flattering look.
Super Cute Tankinis for This Beach Season
Can you swim in tankini?
Yes. A tankini top is a solution you've been seeking, whether you're looking for a swimsuit with a bit extra coverage or a swim top that can withstand any beach activity. With a tankini top, you may feel confident and comfortable while still looking beautiful and fashionable.
Are tankinis still in style?
Yes. Tankinis are very much in style today. The selection of patterns, colors, and styles has never been larger. While tankini swimsuits for women hide tummy fat, others prefer them as the modest swimsuits of choice.
Bikini vs Tankini
A typical bikini is a two-piece swimsuit that stops just below the chest. It might have some fringe or ruffles, but in general, the top fits like a bra. A tankini is a two-piece bathing suit that features a top similar to a tank top, and bottoms are normal bikinis briefs, shorts, or a swim skirt.
Does a tankini have a bottom?
Yes. With a tankini, you have the freedom to choose from a variety of bathing suit bottoms. Tankini top can be paired with the following bottoms – bikini briefs, shorts, or swim skirts.
What do you wear under tankini?
Nothing. In general, you should not wear underwear under your swimsuit. If it is a one-piece, there is no need to wear a bra or panties. The same rule applies when you are wearing a two-piece bathing suit. No underwear is needed.
What tankini is best?
When it comes to womens tankini bathing suits, there are many great selections to choose from. I have put together my favorites below. I hope you enjoy!
Hottest Tankini Swimwear for This Summer!
---
Best Overall: Holipick Two Piece Tankini Set
$27.99 – Shop this look 
An amazing splash of color is exactly what you'll get with the Holipick Two-Piece Tankini. It comes in 42 vibrant shades and prints, like this floral print option. The best-seller features a red floral tankini top and a black swim bottom, making this two-piece tummy control swimsuit flattering and trendy.
If you enjoyed, "Are Tankinis Supposed to Be Tight?", be sure to check out my other related posts below!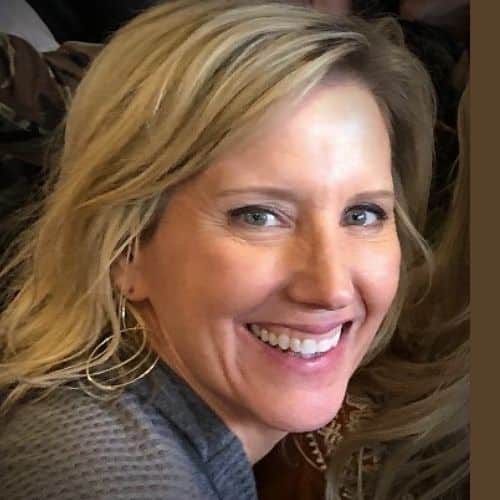 Claudia Faucher is a full-time fitness training expert and lifestyle blogger. She is also been a certified Les Mills BodyPump instructor for the past 5 years and a fitness instructor for over 20 years. Claudia is a personal trainer and creates fitness training programs for seniors and people of all ages. She likes to use her skills and experiences to help others on their fitness journeys.
Last update on 2023-11-28 / Affiliate links / Images from Amazon Product Advertising API