The Blackstone Griddle has taken the outdoor cooking scene by storm! Looking for accessories to go with your new Blackstone griddle?  Shop our list of the 23 Best Blackstone Griddle Accessories for summer!  
I may earn a commission when you purchase through a link on this page.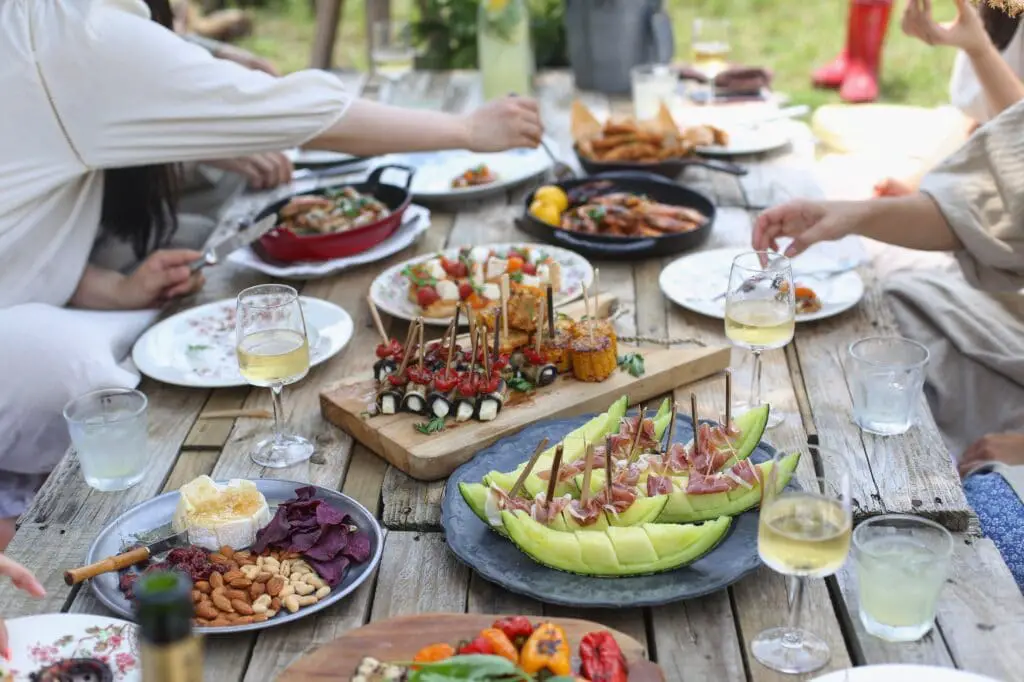 Must have Blackstone griddle accessories
Listed below are over 23 of the most highly recommended products you need to get the most out of your new Blackstone Griddle.  
The flat-top cooking craze has opened up amazing cooking possibilities. With this new style of cooking, these accessories have been extremely helpful.
Best griddle
As an avid backyard cooker, I am a HUGE Blackstone griddle advocate and spread my love for this incredible product to my friends and family.
There's nothing like having the Yeti cooler loaded with our favorite beverages, and cooking up some tasty meals on the Blackstone.
Flat top grill accessory
With so many uses for this flat top griddle , I often get asked what accessories I need to purchase to get the most out of my Blackstone.
Without further adieu, let me show you some of my best Blackstone griddle accessories!
Cook anything on your Blackstone griddle!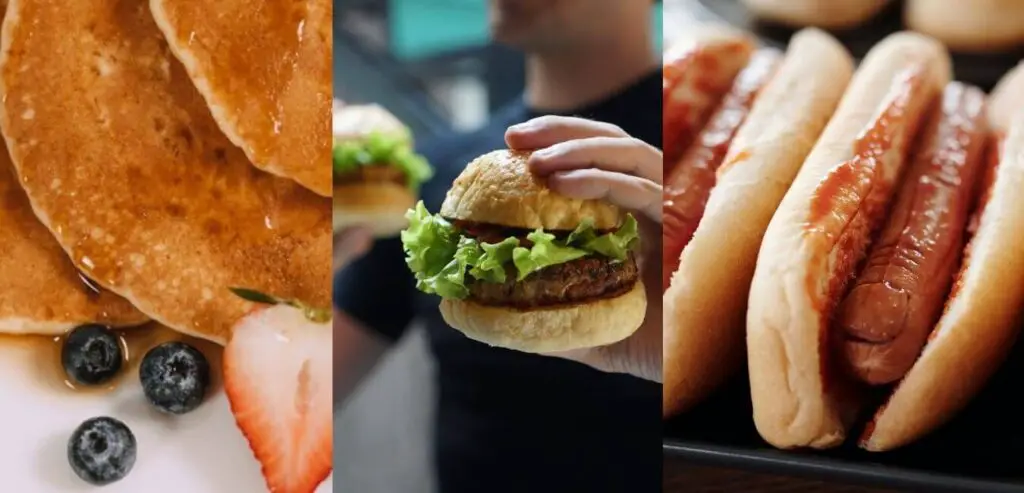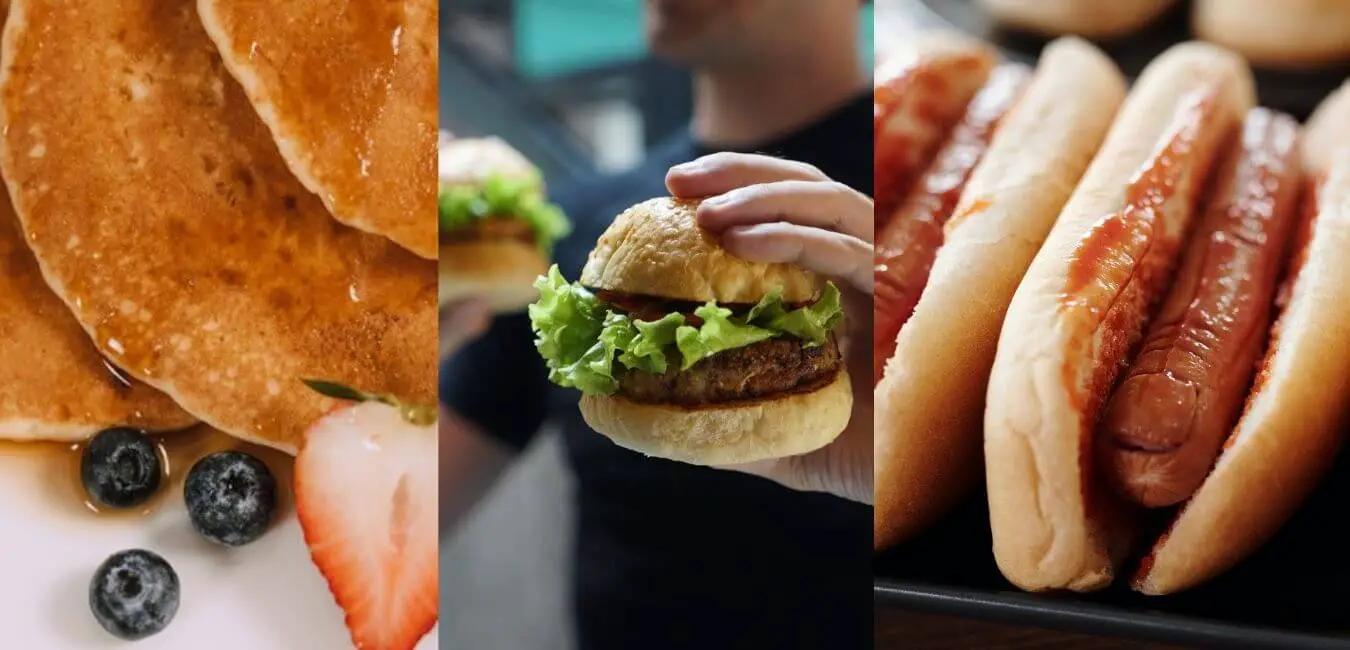 Let's get started with your Blackstone griddle!
Blackstone 1554 Cooking 4 Burner Flat Top Gas Grill Propane Fueled Restaurant Grade Professional 36" Outdoor Griddle Station with Side Shelf, 36 Inch, Black
Replace your standard grill – replace your grill or BBQ with a Blackstone griddle and never look back! This grill is simple to use and easy to assemble, so you'll be cooking in no time. Take the headache away from outdoor cooking and spend more time enjoying the outdoors
Restaurant-style cooking – with 720sq inches of flat top grilling, This griddle is perfect for breakfast, lunch, and dinner. Cook eggs, pancakes, quesadillas, grilled cheese, steak, Potatoes, Teppanyaki-style foods, and more.
Controllable heat zones – four independently controlled 15, 000 BTU stainless Steel burners make a total of 60, 000 BTUs controlled low to high for versatile cooking options.
Durability and longevity – this Blackstone grill is built to last with a powder-coated Black steel frame, stainless steel burners, and a thick cold-rolled steel cooktop. Super simple to clean, making post-meal cleanup a breeze!
---
Caring for your Blackstone griddle
Blackstone 5060 Grill & Griddle Kit
PROFESSIONAL QUALITY – Each tool is made to a high standard; The perfect heavy-duty tool kit for any novice or professional alike. Made with stainless steel and quality composite, this grill cleaning kit is built to last.
EIGHT TOOLS -This kit includes one 6″ heavy-duty stainless steel Griddle Scraper to remove debris. The 8 Piece Griddle Cleaning Kit also features a Handle and 3 Scour Pads designed to clean griddle tops, wet or dry. The replaceable pads resist clogging & rinse clean. Last, but not least, this kit includes another Handle with 2 Cleaning Bricks.
KEEP IT CLEAN! The Blackstone griddle Cleaner kit is the perfect companion to keeping your Griddle cooking surface clean after cooking amazing food at ease
---
ROMANTICIST 5-Piece Premium Griddle Cleaning Kit
Perfect Griddle Scraper For Efficient Cleanup. The stainless steel bench scraper comes with a durable plastic handle to enhance cleaning. Easily remove stuck-on residues, and cooked debris from the griddle surfaces with less effort.
Technological Souring Pad With Handle. Say goodbye to those smelly, bacteria-ridden sponges, we offer you a brand-new kitchen cleaner-souring pad! With a plastic handle, the sour pad provides better control in the process of cleaning!
3PC Extra Scrubbing Pads. Comes with three additional abrasive scouring pads for extra cleaning uses. They are flexible enough to reach tight corners without scratching your beloved household appliances, leaving you a sparkling new cooking surface.
---
SHINESTAR 25 Piece Versatility Griddle Cleaning Kit 
A cleaning pad with a handle is a must-have for any serious BBQ chef it can keep your hands away from the heat and provides a clean for your BBQ utensils.
1 griddle scraper and 3 cleaning bricks are the upgraded tools that will help you clean stubborn stains deeply and efficiently.
This tool kit gives you the ability to clean and care for your griddle like a pro. Make your griddle look brand new in just a few short minutes!
---
Cuisinart CCK-358 Griddle Cleaning Kit, 10-Piece
TEN ESSENTIAL TOOLS FOR GRIDDLE CLEANING: Sturdy Scraper, a cleaning handle, four cleaning pads, three cleaning screens, and a squirt bottle provide everything needed for a deep clean.
STURDY SCRAPER: The stainless-steel blade removes burnt, caked-on foods and grease with ease, removing even the toughest stuck-on food or grime.
CLEANING HANDLE AND FOUR PADS: The cleaning handle provides an easy grip and the leverage needed to remove burnt-on food and grease when using the cleaning pads.
THREE CLEANING SCREENS: The cleaning screens provide easy removal of baked-on residue and grime.
---
Blackstone Cooking Utensil Sets
Blackstone spatulas
Blackstone 1542 Griddle Accessory Tool Kit
Essential tools for your griddle
Two commercial-grade dispensers for liquids of your choice to enhance your griddle cooking experience
Two commercial-grade spatulas (one with perforation)
One chopper/scraper to dice foods or scrape the griddle clean
One custom Blackstone Cookbook Sampler with 34 popular recipes
---
Blackstone 5051 Griddle Accessories Kit
PROFESSIONAL QUALITY – Each tool is made to a high standard. These griddle/BBQ accessories are for any novice or professional alike.
All IN ONE TOOL KIT – 6-In-One – This griddle gift set features 6 grilling utensils, including a 16 inch BBQ spatula, 16-inch grill tongs, 16-inch fork, an extra-long and wide griddle spatula, an extra-long griddle spatula, and a 16-inch ladle
HEAT RESISTANT HANDLES – With extra long handles made of heat-resistant plastic, your hands stay safe and comfortable while cooking.
---
HOMENOTE Griddle Accessories Kit
Exclusive Combination and Premium Quality – Made with stronger and thicker stainless steel, a durable plastic handle that resists heat and designed with a hanging hole. All tools are dishwasher safe for quick and easy BBQ clean-up.
Multipurpose Outdoor or Kitchen Cooking Kit – 2 Oversized griddle spatulas, great for flipping beef cubes, fried egg, rice, noodle, and vegetables. 2 Regular size grill flippers/turners (can be used as shorter spatulas) with 3-sided bevel cutting edge, great for turning burger, pancakes and cutting meat and sausage.
Must-Have Griddle Accessories – This set also includes 1 chopper/ scraper to dice food and scrape griddles clean. 2 squeeze bottles for liquids oil, 1 Homenote exclusive recipe, and a Bonus 1 storage bag.
---
Flat Top Griddle Accessories Set for Blackstone and Camp Chef
COMPLETE GRIDDLE ACCESSORIES KIT: The professional flat top grill accessories provide all your needs for backyard barbecue griddle cooking, which includes 2 large griddle spatula,1 hamburger turner,1 tapered griddle scraper,1 chopper,3 BBQ grill mats,1 grill tong,2 liquid squeeze bottles,4 silicone egg rings,1 silicone brush, 1 storage bag, full grill set packaged in a fancy gift box.
PREMIUM GRADE STAINLESS STEEL: Made of durable thicker stainless steel, The griddle utensils set features a glossy finish and rust resistance for long-lasting durability, the BBQ set is heat resistant, and non-slip abs handles provide a comfortable grip, with hanging holes for easy storing. The grill accessories set is dishwasher-safe and quick-clean.
---
New Star Foodservice 7006865 Stainless Steel BBQ/Griddle Utensils – Griddle Tools
Restaurant-grade quality 6-piece BBQ & Griddle utensils and accessories (Two stainless steel spatulas, stainless steel scraper, and 3 premium Smile squeeze bottles with caps) Made from BPA-free materials. Easy to use & dishwasher safe
Exceptionally crafted, professional-grade stainless steel spatulas make the ideal tool for your backyard barbecue or kitchen
Stainless steel scraper includes quarter-inch marks to measure and portion whenever need be
---
Cuisinart CCB-500 Griddle Scraper
ERGONOMIC HANDLE DESIGN: The handle provides more leverage with an ergonomic handhold and a knob grip for the opposite hand for more control and pressure.
EASILY REMOVES BURNT, CAKED-ON RESIDUE: The wide stainless steel blade removes burnt caked-on foods with fewer strokes, removing even the toughest stuck-on food or grime.
SPLASH GUARD PROTECTS HANDS: The splash guard prevents residue from splashing upward during cleaning and keeps oil and debris off your hands.
---
Blackstone Covers / Carry bags
Blackstone 5091 (50 x 41 Inches) Water, Weather Resistant Heavy Duty 600D Polyester Outdoor BBQ Cover
PROTECT YOUR Griddle WHEN NOT IN USE with Blackstone Griddle cover. It provides heavy-duty protection and shields your Griddle against Mother Nature's harsh elements like sun, snow, rain, and dust, thus ensuring long-lasting and efficient performance.
SLEEK & STYLISH LOOK: Barbeque Griddle cover comes in a neutral black color that won't clash with your backyard or patio décor.
DEPENDABLE QUALITY: Fused with 600D polyester fabric with a waterproof membrane on the top, our heavy-duty Griddle cover is all-weather resistant and extremely durable.
TOO WINDY TODAY? Don't worry, cinch the straps together for a secure and snug fit and this cover will stay put.
---
Blackstone 1722 Tabletop Griddle Cover and Carry Bag Set – 22″
Custom designed to fit the Blackstone 22″ Tabletop Griddle
Two-piece set: Cover and carry bag
Weather-resistant 600 D polyester
---
Blackstone 1723 22″ Tabletop Carry Bag, Black
Made with Heavy-Duty 600 D Polyester
Weather-Resistant to Protect Against Extreme Conditions
Heavy-Duty Zippers and Handle
Custom Designed to Fit the 22″ Tabletop Griddle
---
Blackstone 36″ Griddle Top Carry Bag 
PORTABILITY – The Blackstone 36″ Weather-Resistant Carry Bag is custom-designed to fit the Blackstone 36″ Griddle Top
DURABILITY – Made with heavy-duty 600 D polyester and feature high impact resin for extremely durable handles
PROTECTION – Weather-resistant double layer with UV treatment to prevent sun damage
EASY STORAGE – Dual heavy-duty zippers and webbed handles ensure easy storage and transportation
Blackstone tabletop griddles
Blackstone 1813 Tabletop Griddle with Hood, 22-inch, Black
GRIDDLE ON THE GO with Blackstone stainless steel griddle. Whether you are entertaining the guests in the backyard or want to fulfill your years-long dream of breakfast-in-the-woods, our outdoor griddle offers a convenient way to cook a delicious spread
COOKING FOR A CROWD? Our gas griddle features a spacious 22″ (339 sq. inch) cooking surface, which can fit up to 12 burgers or 9 steaks, in short, a LOT! If you are out with your family or get to gather by the patio, our griddle has got you covered
HASSLE-FREE CLEANUP: When you are done cooking, simply wipe the surface with a paper towel, empty the built-in grease catcher and that's it! Our tabletop griddle saves on cleaning time so you can enjoy the outdoors and the fun time
---
Blackstone 1666 Tabletop Without Hood-Propane Fuelled Outdoor Grill 22 inch, Black
The Blackstone 22″ griddle has 330 sq. inches of cold-rolled steel.
Two 'H' shaped burners that are independently controlled.
24,000 BTUs for fast and even cooking
Patented rear grease for fast and easy clean-up.
Adjustable-Height Rubber Feet for Stability on Uneven Surfaces
---
Blackstone 1666 Tabletop Griddle with Stainless Steel Front Plate – 22″
24, 000 BTUs of Heat from Two H-style Burners
339 sq. inch Heavy-Duty Cooking Surface
Cold-Rolled Steel Griddle Top
2 adjustable Heat Controls with Built-in Igniters
Uses a 1 lb. Propane Bottle (not included) or a 20 lb. Propane Tank with the Addition of the Bulk Tank Hose Adapter accessory (not included)
https://amzn.to/3heA3fg
Blackstone Seasonings
Blackstone 4112 Breakfast Blend Seasoning
Blackstone Breakfast Blend
Works with beef, pork, chicken, and eggs!
Blended and bottled in the USA
---
Blackstone 4120 Teriyaki Seasoning
Blackstone Teriyaki Seasoning
Works great with beef, pork, chicken and fish!
Blended and bottled in the USA
---
Blackstone 4126 Griddle More Trio Breakfast Lunch & Dinner
Treat yourself to appetizing food for every meal of the day with three specialized spices by Blackstone.
Begin your morning with the Lumberjack Breakfast blend, which compliments everything breakfast-y that will fit on the griddle.
For lunch, we've created Chicken Griddle, a gourmet seasoning with coarse salt and herbs (goes well with fish too!).
As the day winds down, throw the All-Purpose hickory-smoked seasoning on any type of meat and vegetables. No matter the time of day the Griddle More Trio will help you make delicious food. 
---
Blackstone 4128 Griddle More Trio Steak & Burger
Includes 3 delicious seasonings specifically created for great steaks and burgers
Accessories for Blackstone grills
Blackstone cook and carry griddle caddy for griddle
The Blackstone Griddle Caddy is a multi-featured griddle tool carrying device.
For your convenience, this Griddle Caddy has a detachable handle. Depending on whether you're staying or leaving, remove or replace the handle.
Everything you need will fit in the spacious caddy inside, including spatulas, scrapers, gloves, paper towels, and more.
The spice pocket is ideal for storing your Blackstone spices, and the side bottle holder perfectly fits the Blackstone bottles.
Don't stress about balancing everything in your hands or having a bag that doesn't fit properly. The Blackstone Griddle Caddy is here!
Shop this must-have Blackstone accessory! 
Blackstone Stainless Steel Butter Roller Griddle Accessory
Cuisinart CBW-201 Steel Stainless Butter Wheel
EASY TO TAKE ANYWHERE: Great for cookouts and sporting events.
QUICKLY ADD BUTTER: Butter slices of bread for sandwiches, rolls for burgers, and buns for hot dogs.
HEATS UP FAST: Place right on the griddle for an easy way to butter any kind of bread.
EASY TO USE: The perforated-roller design is removable for easy cleaning. No Assembly Required.No Assembly Required
Blackstone cast iron griddle press with signature handlesd
Cuisinart CGPR-223 XL Cast Iron Griddle Press
Take your griddling and grilling game to the next level with the Cuisinart XL Cast Iron Griddle Press.
The durable cast iron construction will ensure this press holds up for years to come.
The commercial size press measures 10″ x 10″ and helps to promote even cooking and is perfect for pressing 6 burgers, 4 sandwiches, or 2-3 pieces of steak or chicken at a time.
Even when on a griddle, you can create expert-looking grill marks that will leave your guests wowed.
The wood handle provides a stylish and comfortable grip that won't overheat when left on the cooking surface.
Help encourage healthy eating by using the press to get rid of any unwanted grease or oils.
Shop this best-selling griddle press! 
Blackstone collapsible basting dome
Blackstone knows the best foods aren't the same without basting but traditional basting covers are bulky to store.
Now you can take the Blackstone Adventure-Ready Collapsible Basting Cover with you anywhere, thanks to fold-flat technology.
This basting cover does more than just keep your food moist, it also prevents grease splattering and can be flipped upside down to use as a serving bowl so you have less to pack and fewer dishes to wash.
The silicone and nylon materials are durable and made with space-saving technology for easy storability. This is one cooking accessory you've got to have in your tool kit!
Replace your standard grill with a Blackstone griddle and never look back! The Blackstone is simple to use and easy to assemble, so you'll be cooking in no time.
This grill includes an easy start, battery powered push-button ignition to get you started creating amazing meals on your griddle in minutes!
Restaurant-style cooking with large flat top grilling.
Perfect for breakfast, lunch, and dinner. Cook omelettes, pancakes, quesadillas, steaks, chicken, fried rice, and more!
Without a doubt! The Blackstone griddle is worth every penny.
I have used this griddle for breakfast, burgers, steaks, eggs, and so much more. I went with the Blackstone 36 inch grill since I like to entertain guests quite often! It has taken my grill game to another level.
Cleaning is so easy! Simply use your metal spatula, paper towels, water, a scouring pad, and cooking oil. … Rub a Blackstone Scouring Pad gently on the surface for easy cleanup.
In terms of cooking space, the 36" griddle has 720 square inches of cooking space versus 448 square inches of cooking space on the 28" griddle. It really depends on the size of the crowd you normally cook for. For the average family, the 28-inch griddle is fine. However, if you tend to have large gatherings, I recommend the 36" griddle, which has approximately 38% more cooking space than the smaller model.
---
If you enjoyed my post on the 23 Best Blackstone Accessories, be sure to check out my recent post on the 101 Best Chili Dog Recipes!
FAQs about Blackstone Griddles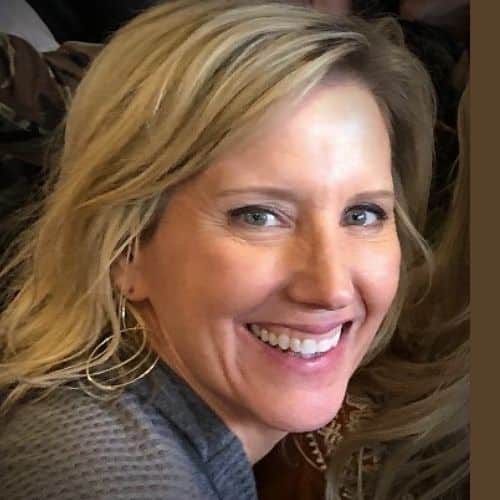 Claudia Faucher is a full-time fitness training expert and lifestyle blogger. She is also been a certified Les Mills BodyPump instructor for the past 5 years and a fitness instructor for over 20 years. Claudia is a personal trainer and creates fitness training programs for seniors and people of all ages. She likes to use her skills and experiences to help others on their fitness journeys.
Last update on 2023-11-28 / Affiliate links / Images from Amazon Product Advertising API