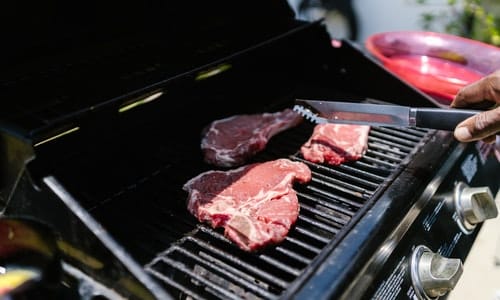 If you normally just allow your grill to heat up after using it, you may be wondering, do you need to clean a BBQ after every use? In this post, I share ways to keep your grill in top shape as well as safety tips for you may want to check out.
Many of us can attest that allowing the grill to continue to burn long after the food has been removed is the extent of post grilling cleanup.
But is that really good enough?
Each year, over 10,600 home fires are started by grills. While gas grills contribute to the bulk of these fires, charcoal grills or solid fuel grills represented over 1300 of these home fires. [1]https://www.nfpa.org/News-and-Research/Data-research-and-tools/US-Fire-Problem/Home-Grill-Fires
Stainless Steel Blade Grill Slant Edge Scraper Wooden Handle for Food Service, Cleaning Supplies, Barbecue Cooking Restaurants
Whether you are a professional chef working in a huge commercial kitchen or a culinary artist cooking at home. Commercial quality spatula can be used in restaurants, food shops, catering halls and backyard barbeques. The wooden grip and steel combination is securely riveted for easy handling. The edged-end makes it functional for cutting during cooking.
An essential kitchen products that stand up to the high volume every day handling and heavy use environments of restaurants, bakery or deli while also providing the functionality and durability that cooks of all backgrounds can utilize to be successful in their business profession. The scraper has a thick yet sharp blade to help you remove the hardest residue without any frustration.
Scrape off built-up debris from your grill, griddle, or oven with ease. The slightly slanted blade give you maximum scrapping efficiency and helps to get into the hard to reach places of your grill, griddle or sheet pans.
Do you need to clean a BBQ after every use?
In more than one-quarter (29%) of the home grill structure fires, the grill had not been cleaned.[2]https://www.nfpa.org/News-and-Research/Data-research-and-tools/US-Fire-Problem/Home-Grill-Fires
During the cooking process grease and sediment find their way into heat shields and other protective barriers. These drippings can stay unburned and build up over time. At some point, these flammable materials will reach a point where they suddenly ignite causing flare-ups.
Sale
Where you grill matters
Over 43% of structural fires caused by charcoal grills were started on an external balcony or unenclosed porch. [3]https://www.nfpa.org/News-and-Research/Data-research-and-tools/US-Fire-Problem/Home-Grill-Fires Be aware of the potential damage to property or personal injury that can occur from cooking with an open flame source. Place your grill in a location where the risk of fire damage is minimal.
How to clean your BBQ grill
The first step in cleaning a barbeque is to wipe the entire grill of any leftovers from the last cookout pleasantries. Even though you cleaned the grill before storing it away, it's important to clean it thoroughly before each use.
➥See also… What type of charcoal burns the hottest?
Carbon deposits form on practically every surface of your grill, including the grates, hood, and interior of the firebox when you cook those amazing steaks or hamburgers.
➥See also… 51 Amazing Hamburger Recipes for the Grill
Grease and tangy sauces can attach to those crusty carbon deposits, which can contain bacteria. Excessive carbon accumulation can also cause the grill to heat unevenly, fail to reach full operating temperature, and shorten the life of your grill.
After each use, give the grill a brief brush. Throughout the summer, follow these simple steps: After each cooking session, scrub the grill grates clean with a wire brush, making sure to remove any stray wire-brush bristles before lighting the grill. If you grill often, say once a week, clean the grates thoroughly every month. Additionally, it is recommended you clean your grill thoroughly several times during the grilling season to help it cook better and last longer.
➥See also…Best Charcoal Grills for Beginners
How do you clean a grill with baking soda and vinegar?
If you happen to have stubborn food that won't come off with a grill brush or you're doing your annual deep cleanse, try soaking your grill grates in a mix of vinegar and baking soda. The vinegar and baking soda will work together to dissolve baked-on food.
Start by mixing 2 cups of vinegar and 1 cup of baking soda in a garbage bag
Place and seal grates in the garbage bag with a rubber band
Allow grates to soak overnight
Remove the grates and rinse them off with water. If there's anything still stuck on you should be able to easily scrub off the rest.
Rinse and dry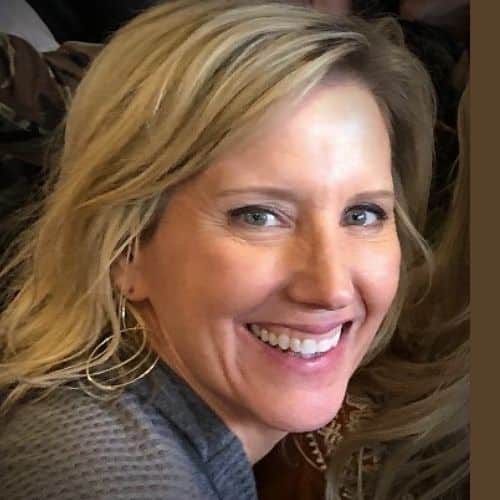 Claudia Faucher is a full-time fitness training expert and lifestyle blogger. She is also been a certified Les Mills BodyPump instructor for the past 5 years and a fitness instructor for over 20 years. Claudia is a personal trainer and creates fitness training programs for seniors and people of all ages. She likes to use her skills and experiences to help others on their fitness journeys.
Last update on 2022-08-30 / Affiliate links / Images from Amazon Product Advertising API