Nothing says Super Bowl Tailgate Party quite like the quintessential chili dog, that sausage goodness carefully placed in a soft bun, smothered in ground beef chili and layered high with shredded cheddar cheese and chopped onions. Discover the 101 best chili dog recipes you'll want to bookmark and share with friends and family alike!
As an Amazon affiliate, I may receive a commission for a qualifying purchase.
To be better understand the chili dog, it is basically a generic name for a hot dog, served in a bun and topped with any type of chili (pork or beef). The chili dog is often served with other toppings such as shredded cheese, onions, and your condiment(s) of choice. I personally love barbecue sauce and mustard, but ketchup will do in a pinch.
American classic chili dog, grilled hot dog on a bun, drenched in ground beef chili and topped with cheddar cheese and onions.
I love chili cheese dogs! The messier and more spicy, the better it is!
No forks and knives allowed. This is strictly a finger food delicacy.
Whether it's fresh off the backyard grill or from a ballpark vendor cart, the chili dog is truly an American Classic!
Just a few tips when eating a chili dog. Don't wear white and be prepared to eat the entire meal with your head turned sideways.
Chili dogs are great for summertime cookouts and especially for tailgate parties. I almost believe that football was created by hot dog producers to sell more hot dogs. Just a theory! Oh, and don't forget a tumbler full of your favorite cold beverage.
Here's a classic chili hot dog recipe to get you started (courtesy of Jeff's Classic Chili Dog recipe):
Classic Chili Hot Dog Recipe [click to see]

1 pound ground beef
⅓ cup water
½ (10 ounces) can tomato sauce
½ cup ketchup
2 ½ teaspoons chili powder
½ teaspoon salt
½ teaspoon ground black pepper
½ teaspoon white sugar
½ teaspoon onion powder
1 dash Worcestershire sauce

Step 1

Place ground beef in a large saucepan with water and mash the beef with a potato masher to break apart. Stir in tomato sauce, ketchup, chili powder, salt, black pepper, sugar, onion powder, and Worcestershire sauce. Bring to a boil and cook over medium heat until the chili has thickened slightly and the beef is fully cooked, about 20 minutes.

Nutrition Facts

Per Serving: 168 calories; protein 13.6g; carbohydrates 7.5g; fat 9.4g; cholesterol 47.3mg; sodium 594.7mg

Liberally spoon Jeff's Chili Dog Chili over cooked hot dog on bun. Top with your favorite toppings, i.e., Cheddar cheese, white onions, chopped green onion, jalapeno peppers, mustard, ketchup, and whatever else you desire!
101 Best Chili Dog Recipes
➥Read also… Ultimate Family Camping Checklist
---
I hope you enjoyed my 101 Best Chili Dog Recipes. If you did, be sure to check out my recent post on the best Blackstone Griddle Accessories!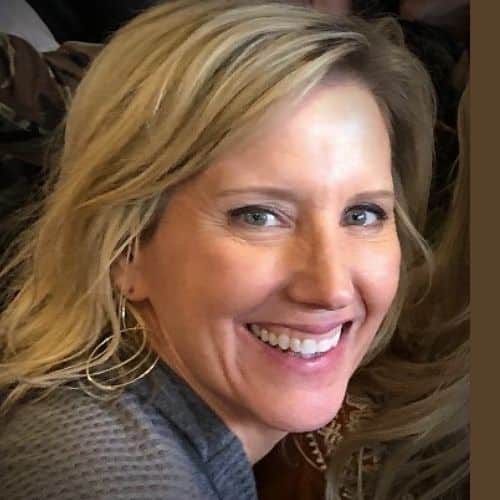 Claudia Faucher is a full-time fitness and lifestyle blogger. She is also been a certified Les Mills BodyPump instructor for the past 5 years and a fitness instructor for over 20 years. She likes to use her skills and experiences to help others on their fitness journeys.