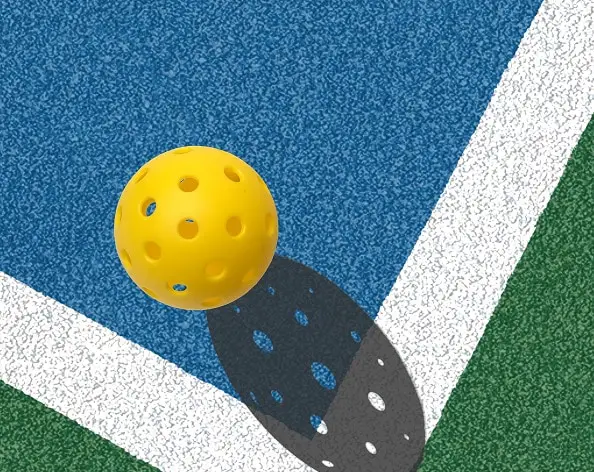 Last updated: October 15, 2022
Best Pickleball Paddles for Advanced Players: It's official. You love pickleball and are ready to take your game to the next level. In this post, I share the 11 best pickleball paddles for advanced players, with reviews, ratings, and prices.
---
Best Pickleball Paddles to Take Your Game to the Next Level!
Whether you're playing in Minto US Open Pickleball Championships or training matches against your friends, having the right pickleball gear is essential.
Listed above I briefly showcased 11 advanced to professional level pickleball paddles. So many great ones to choose from!
Listed below I break down each of these paddles in detail to help you find the perfect one for your next purchase!
---
1. Engage Pickleball Pursuit MX Graphite Skin
PROS
Available in Featherweight (7.1 – 7.45 oz), Lite (7.5 – 7.85 oz), and Standard (7.9 – 8.3 oz)
The combination of proprietary graphite skin, Pursuit, and core make this paddle the most responsive paddle on the market
Rough texture skin design to enhance friction to ensure the ball stays longer on the paddle
---
2. JOOLA Ben Johns Hyperion Pro Pickleball Paddle
PROS
JOOLA's CFS technology utilizes an advanced, long-lasting Carbon-Flex5 textured surface to provide maximum spin
Specialized foam is injected into the perimeter of the paddle adding weight and stability, increasing the sweet spot for consistent edge-to-edge performance
Features honeycomb core to increase consistency and reduce vibration
---
3. Third Shot Drop Custom Pickleball Paddle
PROS
Perfect choice for medium hitting players looking for ultimate ball placement and accuracy
Features aluminum core for amazing control across the entire sweet spot coverage
Superior grip – Third Shot Drop flat grips give excellent control even with sweaty hands
---
4. Paddletek Tempest Wave Pro Pickleball Paddle
PROS
This professional-grade pickleball paddle delivers power and performance featuring a large sweet spot that adds control to each shot while the balanced weight increases power and spin
The Tempest series prioritizes control and precision, making it the perfect choice for strategic players
Features textured graphite hitting surface for superior spin and control
---
5. Selkirk Vanguard Hybrid Polypropylene X5
PROS
Every Selkirk paddle is made with the finest materials and proprietary, leading-edge technology. 
 Built for consistent speed, using VANGUARD core along with the revolutionary QuadCarbon Face to absorb the vibration and generate superior speed.
Boasts shorter handles with larger paddle surface area
---
6. adidas Adipower ATTK Pickleball Paddle
PROS
Features carbon aluminized construction that produces lightweight power
Incorporates polypropylene honeycomb core
Utilizes proprietary Spin Blade for superior spin and control
---
7. adidas Adipower CTRL Pickleball Paddle
PROS
Designed specifically for superior control
Polypropylene honeycomb core for vibration reduction
Spin Blade technology will allow you to generate superior spins in all your shot
---
8. Diadem Warrior Carbon Fiber Pickleball Paddle
PROS
Features proprietary technologies to enhance ball control, improve comfort and feel, increase the sweet spot size
Construct of highest quality carbon fiber face and Grit Paint surface for superior control and ball spin
Taper Tech grip circumference is just 4-1/8 inches and exceedingly comfortable. 5 inch long handle is wrapped in a soft-smooth tacky grip
---
9. JOOLA Solaire Professional Pickleball Paddle with Carbon Friction Surface
PROS
USAPA-approved paddle offers a unique, strategic Aero-Curve head design to create less drag and increase swing speed
Specifically engineered for high-level players to maximize the consistency of the bounce and feel necessary for every shot, with reduced vibration
Carbon-forged handle provides maximum flex for additional power & comfort
---
10. Oneshot Pickleball Paddle – Aero Powershot
PROS
Elongated, graphite paddle has added Airflow Technology allowing air to flow through the 4 vents on the side of the paddle which improves aerodynamics
Textured surface features a state-of-the-art 3D UV print technology that provides a long-lasting face texture resulting in powerful spins
Core- Polypropylene Honeycomb; Surface- Graphite. Height 16.3", Width 7.4", Handle length 5.3", Thickness 14.5mm, and Grip size 4.25"
---
11. PROKENNEX Pro Flight Pickleball Paddle
PROS
The latest model for Kinetic features excellent control, spin, power, and dwell time for a soft touch feel
Replaceable edge guard
The Pro Speed Flight is a more squared paddle for a bigger head area and superior reach.
---
FAQs About Pickleball
>>Read also… Best pickleball shorts
If you enjoyed, "Best Paddles for Advanced Pickleball Players", be sure to check out more related posts below!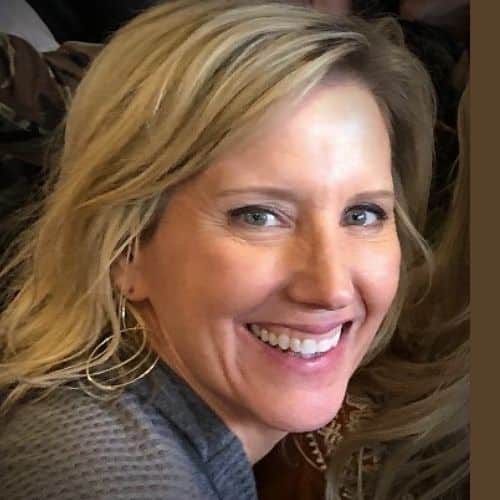 Claudia Faucher is a full-time fitness training expert and lifestyle blogger. She is also been a certified Les Mills BodyPump instructor for the past 5 years and a fitness instructor for over 20 years. Claudia is a personal trainer and creates fitness training programs for seniors and people of all ages. She likes to use her skills and experiences to help others on their fitness journeys.
Last update on 2022-08-30 / Affiliate links / Images from Amazon Product Advertising API