Best Pickleball Paddles for Advanced Players. In this post, I share the 11 best pickleball paddles for experienced players, with reviews, ratings, and prices.
I may earn a commission when you purchase through a link on this page.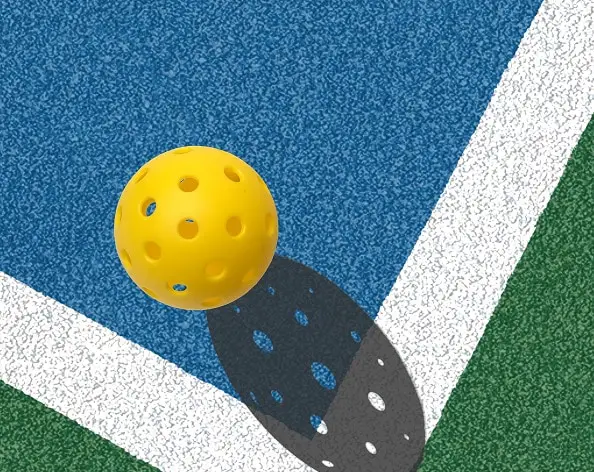 Best Pickleball Paddles For Advanced Players – The List
Whether you're playing in the Minto US Open Pickleball Championships or training matches, having the right pickleball gear is essential.
You've put in the work. Now, don't let your equipment hold you down. Explore these top-rated paddles and learn how they can help take your game to the next level.
---
1. Engage Pickleball Pursuit MX Graphite Skin
Review
The Pursuit MX from Engage Pickleball is a top pick for advanced players who want a strong, long-lasting paddle that offers great control.
Higher Spin Rate
The Pursuit MX features a graphite-hitting surface for a high spin rate and pinpoint control. This means the ball stays on your paddle longer, giving you greater control and precision.
Improved Control and Feel
For control and free, the core of the Pursuit MX uses Polymer Composite Core with Control Pro 'Black' Technology. It's considered the softest core on the market. This translates to additional compression and control.
The Pursuit MX is the go-to choice for top-ranked touring pros Dekel Bar and Jesse Ervine. That's a pretty solid endorsement.
Longer Handle
The paddle's long shape is great if you want a tennis-like feel or more reach during play.
The paddle is 16.5 inches long and 7.5 inches wide, with a 5.75-inch handle and a 4.25-inch grip. Its 0.5-inch core offers more power and feels like a 0.625-inch core. You can pick a weight from 7.1 to 8.3 ounces, based on your playing style.
Performance
I thoroughly enjoyed testing out this paddle. It really made for a fun outing.
The longer handle takes a little adjustment time, but once you do, the amount of extra power you can generate is pleasantly surprising. It is also very helpful when reaching at the kitchen. Shorter players can benefit from this extra reach around the court.
The grit on the hitting surface was great. I liked how I was able to add extra spin to my serving game.
If you have moved over from the tennis world, you will enjoy this paddle. Again, the extra length of the handle allows you to comfortably hang on to the end and induce a ton of topspin.
Summary
In summary, the Pursuit MX Graphite Skin paddle is perfect for skilled players wanting more control and strength.
Pros
Textured skin helps promote spin
Lightweight feel and strong core
Vibration control technology
Cons
Not as well-suited for beginners
Limited color options
---
2. JOOLA Ben Johns Hyperion CFS Pickleball Paddle 
Review
The JOOLA Ben Johns Hyperion Pickleball Paddle is one of JOOLA's best paddles. It features a flexible, non-slip handle for better shock absorption and a special design that makes the center hit area larger.
What sets the JOOLA Ben Johns Hyperion Pro Paddle apart? Let's unpack its impressive features:
Carbon Grip Surface (CGS)
This paddle features a Carbon Flex3 textured surface. This means your paddle grips the ball just right, adding more spin to every serve, drive, and dink. The result? Better ball control and higher game scores.
Aggressive Shape for Power and Spin
The Hyperion Pro uses a unique Aero Curve head design to reduce drag and boosts your swing speed. This enables you to generate faster swings for powerful, spin-loaded shots.
Durable Response Polypropylene Honeycomb Core
Inside the paddle, you'll find a 14mm Response polymer core. This allows you to generate increased power and it minimizes vibration. This honeycomb core compresses for an improved feel when striking the ball. Not only does this enhance your playing experience, but it also makes your paddle last longer.
Confident and Comfortable Swing
The Sure-Grip technology offers a perforated anti-slip ridge grip for reduced surface moisture. This gives you a secure, firm, reliable grip even in intense matches. This model improves shock absorption, and the long 5.5″ handle provides extended court coverage. The result? More successful gets and improved performance.
The JOOLA Ben Johns Hyperion Pro Paddle boosts your game with cool features and smart design. This paddle sets a high standard for others to match. Just like Ben Johns made his mark in professional pickleball, this paddle will change how you play the game.
Performance
Performance test of the Ben Johns Hyperion CFS 16 identified it as an all-court paddle, leaning towards the power side. I noticed a bounce off the face, which isn't typical for a carbon fiber face paddle. This is likely due to the additional weight in the head, which gives the paddle good power, aiding in drives, hard serves, and net attacks.
Despite its power, the paddle also offers excellent spin. However, the head-heavy design might cause you to be late on the ball occasionally, making it difficult to accelerate through the ball with backhand put-aways and flicks.
One downside to note is the hot spot in the middle of the sweet spot. It causes the ball to jump more than the rest of the paddle. This disparity might make you sell a serve or a return if you hit it purely with the paddle.
Recommendation
Overall, I would recommend the Ben Johns Hyperion CFS Pickleball Paddle as a top-tier, all-court paddle. It delivers power for finishing points and applying pressure on your opponents while also providing surprisingly good control and feel. Its forgiving and stable design reduces errors, especially when dinking.
The paddle's handle feels natural and comfortable, which is a refreshing change from the typical thick handles that accompany thicker core paddles. However, the paddle's head-heavy design might be a drawback for some players, making it harder to stay ahead of the ball when countering speed-ups. Also, customizing the weight of the paddle with lead tape might be less effective with this paddle since it's already heavy in the head.
If you don't mind a heavier paddle, the Ben Johns Hyperion CFS Pickleball Paddle is a solid choice that could enhance your performance on the court.
Pros
The highest combo of power and control in a paddle
Good spin rating
Plush feel
Cons
Challenging to make a swift strike when a higher ball comes to your backhand
Long handle
---
3. Third Shot Drop Pickleball Paddle | Kratos Model E
Review
The Third Shot Drop Custom Pickleball Paddle – Kratos Model E is ideal for medium hitters looking for touch and power. Let's break down why it's so fantastic.
Perfect for Medium Hitters
The Kratos Model E is designed with medium hitters in mind. It features a balanced mix of touch, power, and precision ball placement. Its balanced elongated shape and large, long sweet spot enhance accuracy and control.
Superior Control
The top feature of the Kratos Model E is its unmatched control. This paddle is perfect for slowing down the ball and placing it exactly where you want it.
Aluminum Core & Carbon Fiber Surface
The Kratos paddle offers a powerful aluminum core for control across the entire sweet spot. The Carbon Fiber Weave surface keeps the ball on the paddle longer. This improves your control and allows for consistent touch for dinks.
Flat Grip
The Third Shot Drop flat grips give you a stronghold, even when your hands get sweaty during tough matches.
Medium Grip
Measuring 4 3/8" in circumference and 5" long, the grip on the Kratos Model E is suitable for most players. Its sweat-absorbent cushion adds comfort and relieves pressure on your hypothenar muscles.
100% US Made, USAPA Tested & Approved
All Third Shot Drop paddles are tested and approved for USAPA Tournament Play.
Every Third Shot Drop Pickleball Paddle comes with a custom-fit protective cover to keep your paddle as pristine as the day you unboxed it.
Performance
When playing with the Kratos E, the first thing that stands out is the touch and accuracy. This paddle provided outstanding touch and control at the kitchen. I liked the amount of spin it generated, and the precision it provided. For touch shots, like dings and drops, this paddle did an excellent job.
For an intermediate-range paddle, the Kratos E hits all the marks – Control, Handle Grip, Hitting Surface Texture, and Touch. While I was able to generate decent power, I would recommend this paddle for light to medium-hitting players.
Summary
The Third Shot Drop Kratos is a standout choice for medium hitters looking for touch, power, and precision. It's a versatile and top-quality tool that can help you take your pickleball game to new heights.
Pros
Creates a lot of spin
Grip provides support
Extra large sweet spot
Cons
Feels slightly heavier than other models tested
Power hitters may want to choose a different model
---
4. Paddletek Tempest Wave Pro Pickleball Paddle
Review
The Paddletek Tempest Wave Pro Pickleball Paddle offers excellent accuracy, power, and forgiveness. Here's why it's a top choice for advanced players:
Superior Control and Touch
The Tempest Wave Pro excels in accuracy and power. Play at the peak performance! With a focus on precision and speed, this paddle is a perfect pick for players with strategic gameplay.
Winning Performance
The Tempest Wave Pro boasts a large, consistent sweet spot for that extra finesse on every shot. Its balanced weight allows you to generate increased speed and maneuverability.
Smart Response Technology
The textured graphite surface creates an exceptional level of control, for pinpoint accuracy. The paddle delivers a powerful yet controlled hit.
High Tack Performance Grip
The Paddletek Tempest Wave Pro comes with a high tack performance grip for superior hold.
It comes in two styles: Thin Grip and Standard Grip. They both measure 15 7/8″ long and 8″ wide, with a 5 1/4″ grip length. Both styles weigh between 7.6 and 8 ounces. The Standard Grip has a grip size of 4 3/8″. Plus, there's a ⅛" shock guard around the edge for extra strength.
Performance
After using the Paddletek Tempest Wave Pro for a long afternoon, here are the notes I have.
The looks and styling were very nice, with an attractive finish.
The fit and feel of the paddle were excellent. The grip was solid and secure. I really liked the balance of this model.
I felt the Tempest Wave Pro excelled with comfort and control. Precision shots were effortless, especially when the action slowed down with dinking. The lightweight design allowed me to stay agile at the net.
The paddle did allow me to generate a decent amount of power with passing shots, but I don't feel that this is a strong point with the Wave Pro.
Overall, I really enjoyed hitting with this paddle. It is a solid offering from Paddletek and compares favorably to other paddles in this category.
Summary
The Paddletek Tempest Wave Pro offers a mix of accuracy, power, and control. It's an excellent choice for anyone looking to improve their game and maximize their shot precision and power.
Pros
Large sweet spot
Lightweight graphite
Easy to generate whip and power
Cons
Expensive compared to other paddles in this range
---
5. Selkirk Vanguard Hybrid Polypropylene X5
Review
The Selkirk Vanguard Hybrid Polypropylene X5, is an Amazon-exclusive, factory second pickleball paddle. Although it has minor markings on the face, these do not affect its performance at all. This is a high-tech offering available to half the normal price.
Made in the USA
The Vanguard Hybrid X5, made in the USA, shows Selkirk's dedication to creating high-quality pickleball paddles.
QuadCarbon face
The QuadCarbon face provides a larger sweet spot and longer resonance time, doubling the stiffness in all directions. It means you can make accurate, powerful shots with consistency.
X5 Honeycomb Core
The paddle's X5 Honeycomb Core, made with advanced polypropylene technology, offers improved speed. This allows the paddle to absorb vibration from each hit. What's more, the thicker core means more energy transfer, giving you a larger sweet spot and a softer feel.
Larger Sweet Spot
The Vanguard Hybrid X5 features a larger sweet spot, compared to traditional elongated paddles. This guarantees both full court and power coverage.
Performance
If you are upgrading from an entry-level paddle, the Vanguard Hybrid X5 will blow you away. The first thing you'll notice is the large sweet spot. This paddle is amazingly forgiving for off-center hits. The light weight and balance of this paddle means you will have to spend zero time getting used to it. If you are looking for a paddle that can do it all, give the X5 a try.
Summary
The Selkirk Vanguard Hybrid X5 is an excellent choice for advanced players looking to increase whip speed and maintain shot steadiness. This "factory second" offering is a great way to buy an expert-level paddle at tremendous price savings.
Pros
Amazing price savings for this offering
Excellent control
Soft feel
Increased power
Large sweet spot
Cons
Selkirk does not honor the warranty of these factory seconds
Can be hard to control for beginner players
---
6. Onix Graphite Z5
Review
The Onix Graphite Z5 is the most popular pickleball paddle from ONIX. Whether you're new to the sport or an advanced player, the Graphite Z5 is designed to boost your performance.
Tennis Handle Shape
One standout feature is its tennis handle shape. This design not only feels comfortable in your hand but also offers incredible spin and control. It's like having a bit of your favorite tennis racket right there in your pickleball paddle. Plus, each Z5 paddle is equipped with an edge guard for extra protection and durability.
Honeycomb Core
The Nomex honeycomb construction strikes a balance between power and control. Weighing in at a medium weight of 7.5-8.2 lbs, this paddle provides fantastic ball control. So, you're getting the best of both worlds – the touch of Nomex and the ideal weight of a graphite paddle.
USAPA and USA Pickleball Approved
The Z5 ONIX pickleball paddle meets all the requirements set by the USAPA and USA Pickleball. This makes it approved for official tournament play. You can swing this paddle with confidence, knowing that it's suitable for any level of competition.
Performance
While using Z5, I found long strokes from deeper on the court to be powerful and top spin was good. However, when it came to dinking and drops, I noticed the paddle was not so responsive. It felt like there were dead zones toward the edges.
Summary
In conclusion, the Onix Graphite Z5 is a remarkable blend of control, power, and finesse. Its tennis-racket-style handle offers a comfortable grip and great spin. However, I would like to see more consistency throughout the hitting surface.
Pros
Big sweet spot
Improved spin
Lightweight
Sturdy
Con
Price on the higher end for advanced players
Grip durability
Experienced dead zones toward the paddle edges
---
7.  Joola Swift CFS Pickleball Paddle
Review
The Joola Swift CFS Pickleball Paddle is crafted with high-level players in mind and its performance truly matches its premium price tag.
Carbon Friction Surface (CFS)
It features Carbon Friction Surface (CFS) for increased durability. The textured face also allows for improved spin control. Its elongated shape delivers both comfort and confidence.
Honeycomb Core
The reactive honeycomb core maximizes consistency in the ball's bounce and feel. You will also notice reduced vibration. This provides better control and reduces fatigue for longer periods of play.
Hyperfoam Edge Wall
One of the most distinctive features of the Joola Swift CFS is its Hyperfoam Edge Wall. You will notice an increased sweet spot for consistent performance edge to edge.
Curved Head Design
The curved head design reduces drag for increased swing speed. Its foam-injected perimeter expands the paddle's sweet spot, making it even more forgiving.
Carbon-forged Handle
The Swift CFS boasts a carbon-forged handle with an anti-slip grip. This maximizes flex as well as improved shock absorption.
Summary
The Joola Swift CFS paddle is sturdy, lightweight, swift, and reliable. Although it ranks among the more expensive options, it's an investment that serious players will find justified.
If you are interested in the Swift, I recommend you check out the previous version (Vision CGS 16) first before making a purchase. While it does weigh slightly more, you can save some money without sacrificing performance.
Pros
Responsive
Slightly lighter than the previous Vision CGS 16
Superior control
Minimal vibration
Cons
Not as soft and consistent as CGS16
Price
---
8. Diadem Warrior V2
Review
The Warrior V2 represents Diadem Sports' most advanced pickleball paddle. It offers exceptional power, control, balance, and spin. The V2 is engineered for top-notch performance and precision, making every shot count.
Balanced
The Warrior V2 represents Diadem Sports' most advanced pickleball paddle. The 19 mm thickness and 3X L-Core enhance ball feel during subtle dinks while providing explosive power for forceful strikes.
Lightweight
The Warrior V2 is lighter than previous versions of the paddle, weighing just 8.25 oz. Its edgeless design makes it less prone to damage. It also comes with Paddle Armor for extra protection against daily wear.
Powerful
This paddle isn't just about toughness. It combines the best quality carbon fiber and honeycomb for added power. The result? The Warrior V2 blends power and control, delivering a complete, game-changing paddle.
Summary
To sum it up, the Diadem Warrior V2 is a top-level paddle for players seeking superior performance. It is also priced accordingly. While the V2 is on the high end of the price range, it is one of the best paddles you will find in this category.
Pros
Provides great access to spin
Good paddle for doubles
Great for driving the ball
Cons
Durability
Paddle thickness takes some getting used to
Felt slightly cumbersome when playing singles
---
9. JOOLA Solaire Professional Pickleball Paddle
Review
The JOOLA Solaire Professional Pickleball Paddle is loaded with top-tier features. It gives advanced players an edge on the court.
Head design
At first glance, the unique Aero-Curve head design stands out. It's not just for looks. It cuts down on drag and allows for increased swing speed. This means faster passing shots down the lines.
One of the main features is the HyperFoam Edge Wall. This foam is injected into the edges of the paddle to increase the paddle's weight and stability. It also provides a soft feel and expanded sweet spot.
More spin
The new Carbon Friction Surface (CFS) is a game-changer for spin. The Carbon-Flex5 textured surface harnesses raw power while providing maximum spin.
Core
At the heart of the paddle is the Reactive Polypropylene Honeycomb Core. The core is tuned for advanced players to improve the consistency of the bounce and feel. You can expect more consistency with each stroke.
Power
Not to be overlooked is Joola's Swift Technology. This feature makes the paddle lighter and faster, giving your shots even more power.
Handle
Finally, there's the Sure-Grip elongated handle with its perforated, anti-slip ridge grip. This handle is ideal for two-handed shots, providing optimal hold and increased shock absorption.
Performance
As soon as you hold the JOOLA Solaire pickleball paddle, you'll notice its slim design – a thin 14mm profile as opposed to the traditional 16mm.
What stands out is the distinct textured surface of the paddle face. The texture isn't a mere surface addition but is embedded within the material, ensuring a longer lifespan for your paddle's surface.
The paddle's innovative use of Hyperfoam along the edges improves stability and makes for a forgiving response when you hit off-center.
The carbon-forged handle is separately attached to the paddle head rather than being a one-piece construction. This design adds a degree of flex that elevates your paddle's spin and power capabilities.
Additionally, the paddle's small-cell honeycomb core design helps generate greater power.
The blend of a longer handle, added weight, and a thinner core culminates in a high-powered paddle with an impressive spin rate.
My initial experience with the Solaire was positive. The design and balance of the paddle allowed for swift and compact swings, making counters and speed-ups a breeze.
It's worth noting that in most paddle designs, reducing weight often leads to a compromise in control and consistency. But this paddle breaks the norm. The weight is centralized, so your paddle retains its power and control, making it suitable for a broader range of players.
The paddle's unique design may require some adaptation. The shorter head and centered sweet spot make it feel smaller than it actually is.
While it is great as a power paddle, with its foam core ensuring smooth and efficient hits, it might require a slightly longer adjustment period for touch shots.
For power players who prefer a wider-shaped paddle, this is a prime choice. It delivers power, spin, and stability with aplomb.
Soft game players may need to adjust to the paddle's feel initially. I occasionally found myself hitting balls long or popping up dinks.
In conclusion, JOOLA has a winner with the Solaire. It offers commendable performance and feel. Power players can easily adapt to this paddle, while soft game players might need a few days of play to refine their touch due to the unique ball-paddle interaction.
Summary
The JOOLA Solaire Professional Pickleball Paddle is thoughtfully designed with the advanced pickleball player in mind. It is well suited for a wide range of players, especially power players. This paddle is great for powerful shots and topspin.
Pros
Hyperfoam extends sweet spot to the edges
The lighter weight allows for powerful compact swings
Surface grit is long-lasting and effective for added spin
Cons
If you're used to an elongated head, the wider design makes this paddle feel short
---
10. Oneshot Pickleball Paddle – Aero Powershot
Review
The One Shot Arrow Powershot paddle is an innovative choice for advanced pickleball players seeking a competitive edge. With unique airflow technology, elongated design, and superior construction materials, this paddle promises a potent mix of speed, power, and reach.
Construction
The paddle's core is made of evenly spaced polypropylene honeycomb, guaranteeing excellent rebound, durability, and playability. A UV-printed graphite surface adorns the face of the paddle, providing a texturized layer that aids in generating powerful spin. Furthermore, dual-edge guard technology along the paddle's edge enhances energy distribution upon impact. The paddle's weight varies between 8 to 8.5 ounces, and its elongated design offers additional reach.
Touch
While the touch may take some getting used to due to its more pronounced weight, it offers a distinct advantage during net plays. It boasts a soft touch, ideal for dinks and blocking, and provides a satisfying rebound from the face of the paddle. However, the touch might be slightly off for players seeking a stronger feel of the ball during power plays.
Responsiveness
The responsiveness of the One Shot Arrow Powershot is noticeable in its power potential. Thanks to its weight and balance, the paddle is quick and effective, particularly for players who favor aggressive, powerful strikes. The innovative airflow design, which reduces air drag by 2%, contributes to its swift motion through the air.
Performance
Despite its strengths, the performance of the One Shot Arrow Powershot may not align with all play styles. Players who prioritize controlled, touch-based gameplay might find dink control challenging. On the flip side, players favoring power and spin will likely enjoy what this paddle offers. With decent spin potential and excellent durability, it caters well to singles and doubles matches.
Pros
Airflow design enhances speed and reduces drag
Strong power potential
Good spin capability
Durable construction with UV-printed graphite surface
Extra reach with elongated design
Cons
Grip could be longer for some preferences
Potential difficulties with dink control
Weight may be noticeable for some players
May lack the desired touch for some play styles
Summary
the One Shot Arrow Powershot is a solid paddle for players who enjoy fast, power-driven gameplay and value a paddle with a unique design and innovative technology. However, players looking for a lighter touch and a bit more control might want to try it out first to see if it matches their playing style.
---
11. PROKENNEX Pro Flight Pickleball Paddle
Review
The new Pro Connects Pro Flight pickleball paddle offers unique features such as the grommet system on the edge guard and its mid-weight range, this paddle promises to elevate your game. Let's take an in-depth look!
Construction
The Pro Connects Pro Flight paddle weighs between 7.3 and 7.6 ounces, with our tested model landing at the perfect mid-weight of 7.5 ounces. The handle circumference measures four inches, which is on the smaller end of handled circumferences. The paddle features a max grit surface that is noticeably textured for enhanced spin capability.
The paddle's most unique feature is the innovative grommet system on the edge guard. If you're one of those players who tend to graze the ground during your intense plays, this feature is perfect for you as the grommet system is replaceable, similar to a tennis racket's grommets.
Touch
When it comes to touch, the Pro Connects Pro Flight paddle does not disappoint. It delivers ultimate control, especially for those soft drop shots. When struck in the sweet spot, the paddle provides ample power and control. The smaller handle does stand out and may require an overgrip for players who prefer a wider handle.
Responsiveness
The paddle's responsiveness shines when executing well-angled shots and volleys. You'll find that you can move your opponent around the court with minimal effort, thanks to the paddle's powerful core. This is a notable improvement over the previous generation Kinetic Speed paddle.
Performance
The thin paddle design of the Pro Connects Pro Flight may take a bit of adjusting to, especially when hitting groundstrokes. However, its fast, aerodynamic quality may have you altering your approach as you find yourself ahead of the ball. The kinetic technology built into the frame aids in dispersing the energy upon ball contact, contributing to a comfortable, enjoyable hitting experience.
Pros
Mid-weight range for balanced gameplay
Replaceable grommet system on the edge guard for longevity
Max grit surface for enhanced spin capability
Great touch and control
Enhanced power from the improved core
Cons
The handle may be too small for some players
Thin paddle design may take some getting used to

In conclusion, the Pro Connects Pro Flight paddle offers an impressive balance of control, power, and innovative features, making it a fantastic option for advanced players. It's also available in an oval shape to cater to diverse player preferences.
---
Buying a pickleball paddle for intermediate player
Intermediate pickleball paddles are fantastic options for players graduating from a beginner paddle, but not quite ready for a professional pickleball paddle.
Similar to buying the best pickleball paddles for beginners, consider these three important aspects when selecting a paddle designed for advanced play.
Right feel
Proper weight
Personal preference 
We can all agree there are certain things in life that are hard for someone else to recommend or buy for us. This is especially true when it comes to sportswear and sporting goods equipment.
For instance, if someone were to buy you a pair of pickleball shoes without your input, chances are you couldn't hit the Amazon refund button fast enough.
I'm the same way!
Footwear and clothing purchases are difficult to get right, not only for sizing considerations but also because there are so many options and choices regarding style and aesthetics.
Buying the perfect pickleball paddle falls in the same category.
Listed below are proven tips I have put together to help you find the right paddle for your game today.
With so many options to choose from, buying your next paddle can seem overwhelming
I have put together some helpful hints and tips that I hope you will use when selecting the best paddle for advanced players.
Let's get started!
---
Buying tips
Consider the following before deciding on your next pickleball paddle
✅ Weight
Pickleball paddles are available in weights ranging from 6 to 14 ounces, and the weight has an impact on power and control. You have greater control with a lighter paddle, but less drive. A heavier paddle, on the other hand, provides less control but greater power and thrust.
✅ Dimensions
Pickleball paddles are available in a variety of shapes and sizes. The width and length of a pickleball paddle (with the edge guard and cap on the handle) may not exceed 24 inches, whereas the length of a pickleball paddle may not exceed 17 inches, according to the regulations of pickleball.
✅ Construction material
If you are shopping for the best pickleball paddles for advanced players, I can safely assume you are not in the market for a wooden paddle. Wooden paddles are used primarily for beginning players.
>>Read also… Best compression sleeves for pickleball
Graphite vs. Fiberglass
When it comes to selecting high-end pickleball paddles, graphite and fiberglass are the materials used the most.
Both materials offer extra strong, lightweight construction and are excellent choices for advanced paddles.
But there are differences when comparing each.
Graphite
Graphite is a lightweight material with excellent strength, stiffness, and vibration absorption qualities.
The disadvantage of graphite is that it is made up of brittle fibers. Too much wear and tear on the court might result in deterioration, reducing its capacity to be a durable option. 
In addition, compared to other materials like fiberglass, it's a costly material to manufacture. Other materials are added to the mix to complement graphite's benefits, mitigate its faults, and keep paddle prices low.
Today, graphite composites with additional materials including boron, Kevlar, nylon, fiberglass, copper, titanium, and tungsten are prevalent.
Graphite pickleball paddles have an excellent power-to-weight ratio. Graphic construction is more rigid than fiberglass, and it is preferred by players choosing power over control.
Fiberglass
When compared to graphite pickleball paddles, fiberglass paddles offer superior control but are also more prone to vibration and flex.
Because fiberglass is relatively stiff, it is effective at transferring the power of your stroke. However, it is not as rigid as carbon fiber. Fiberglass paddles are more expensive than wooden paddles but less expensive than carbon fiber paddles.
✅Price
When you step up in class for pickleball paddles for beginners, to the immediate and advanced level, it should come as no surprise that the price tag increases as well.
The price range for advanced pickleball paddles falls between $70 and $200. Yes, the range is quite wide due to material construction options, styles, and brands.
---
FAQs
>>Read also… Best pickleball shorts
If you enjoyed, "Best Paddles for Advanced Pickleball Players", be sure to check out more related posts below!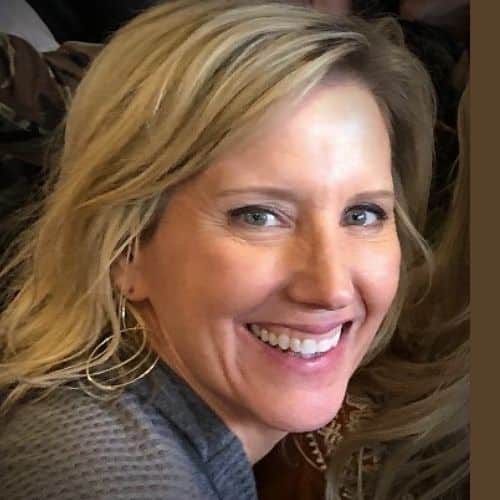 Claudia Faucher is a full-time fitness training expert and lifestyle blogger. She is also been a certified Les Mills BodyPump instructor for the past 5 years and a fitness instructor for over 20 years. Claudia is a personal trainer and creates fitness training programs for seniors and people of all ages. She likes to use her skills and experiences to help others on their fitness journeys.
Last update on 2023-08-31 / Affiliate links / Images from Amazon Product Advertising API