Red Polka Dot Bikinis: A vacation on the beach or cruise ship sounds pretty good this time of year, whether you're dreaming of the Bahamas, Punta Cana, Cancun, or Miami, right?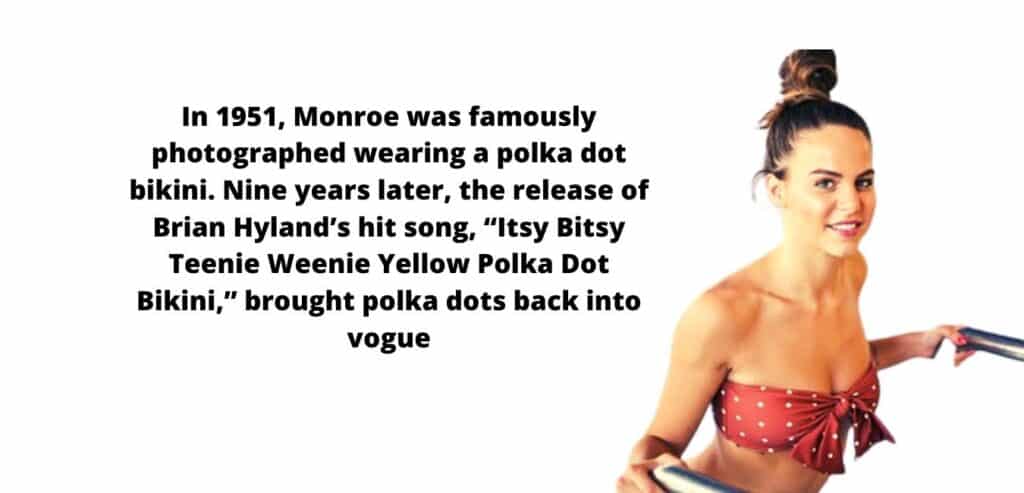 While we don't know when we'll be able to go on those long-awaited beach vacations, you'll want to be prepared with cute beach cover-up dresses to protect yourself from the sun as you walk down to the beach.
Even if your vacation plans have not quite come together, you'll want to be prepared with the best swimsuits 2022 has to offer. One of the hottest bikini trends is red polka dot bikinis.
Whether you're shopping for a designer micro bikini, tankinis, or beach cover ups, you'll want to consider these three important details when selecting red and white polka dot bathing suits for your vacation beach wear.
Perfect Fit
Personal Style
Body Type
We can all agree, that not all swimsuits are suitable for every body type. With this in mind, understand your best body features and choose the best red polka dot bikinis for your body to highlight them.
Next, the perfect fit is extremely important. No one knows your body shape as you do. Be mindful of your body type and narrow your search down to flattering swimsuits to bring out the most of your assets. Steer clear of swimwear that catches your eye, but is just not a great fit for you.
---
Things To Consider Before Buying A Red Polka Dot Bikini
Consider the following before buying the red polka dot bikini that will turn heads and take your beach fashion to the next level!
1. Your Style
When it comes to buying a swimsuit, there are so many possibilities that it may be tough to know what to look for and how to pick which one is best for you. If you have fallen in love with a print or pattern, like a retro red polka dot bikini, search for the bathing suit style that flatters your body type.
2. Confidence & Purpose
Another major factor is confidence. It's important to pay attention to how you feel when you try a bathing suit on. You know when a bikini is right for you when it catches your eye right away. And when you wear it, your mood instantly improves. When you feel awesome, you look awesome. Confidence really is everything!
3. Don't Be Afraid to Be Bold
Let's be honest, polka dot bikinis are a definite head-turner. But they're vintage bathing suits women and men absolutely love! And when it comes to vibrant colors, red is without a doubt the best color swimsuit to have.
4. Quality and Price
You want to make sure your spotty swimsuit holds up to washing or more than a couple of uses in the ocean or pool. After purchasing a few items of affordable resort wear simply because they looked cute, don't be surprised to find found that they break or tear quite easily. After all, much of today's fast fashion is not made very long.
I recommend buying what you can afford. For super trendy styles, don't break the bank on bathing suits you will probably only wear a couple of times per season. If you are looking for a website for cheap bathing suits that look great, Cupshe and Amazon are two of the most popular places to shop.
Consider luxury swimming suits, such as La Perla and Hermoza, for those looking to shop upscale swimwear brands. They offer romantic separates and extraordinary swimwear, combining comfort and timeless sophistication.
---
Discover Vintage Inspired Swimwear
#
Preview
Product
Rating
Price
1
CUPSHE Women's Red Polka Dot Cutout Ruffles Back Hook Closure Bikini Sets, Size M

2,007 Reviews

$29.99

Buy on Amazon
2
Blooming Jelly Womens High Waisted Bikini Set Tie Knot High Rise Two Piece Swimsuits Bathing Suits...

9,256 Reviews

$34.78

$29.99

Buy on Amazon
3
Tempt Me Women Red Polka Dot Two Piece Bikini Swimsuit Ruffled Flounce High Waisted Tankini Ruched...

789 Reviews

$34.99

$26.99

Buy on Amazon
4
Tempt Me Women Red Polka Dot Two Piece High Waisted Bikini Set Swimsuits Push Up Halter Tummy...

3,005 Reviews

$28.99

Buy on Amazon
5
Tempt Me Red Polka Dot Two Piece Flounce Bikini Side Tie Bottom Padded Ruffled Top Swimsuit for...

1,102 Reviews

$32.99

$26.99

Buy on Amazon
6
Smart & Sexy womens String Bikini Set, Bright Polka Dot Print, Medium US

1,834 Reviews

$25.00

$18.25

Buy on Amazon
7
Sovoyontee Women's Sexy High Waist Swimsuit 2 Piece Halter Bikini Bathing Suits, Red Polka Dot...

1,099 Reviews

$27.77

Buy on Amazon
8
Tempt Me Women Red Polka Dot Sexy Cutout One Piece Swimsuits Tummy Control High Waisted Halter...

4,422 Reviews

$34.99

Buy on Amazon
9
Tempt Me Women Red Two Piece High Waisted Bikini Polka Dot Ruffle Swimsuit Flounce Pom Pom Trim...

$32.99

$26.99

Buy on Amazon
10
ZAFUL Women's String Swimsuit Tie Dye Halter Ribbed Polka Dot Bathing Suit Bikini Set

816 Reviews

$21.95

$18.95

Buy on Amazon
11
Holipick Women Red Polka Dot Tankini Swimsuits Two Piece Tummy Control Bathing Suits Ruffle Swim...

23,013 Reviews

$45.99

$32.99

Buy on Amazon
---
Best Red Polka Dot Bikinis for Summer
A beach getaway is one of the best times to do nothing but nurse a frozen beverage, and frollack in the sand wearing your hottest bathing suits.
So, say goodbye to those itchy sweaters of winter, and hello to a sexy bathing suit low cut and all, complete with the latest trends in sunglasses, and sandals.
Here are 11 red polka dot bikinis to spice up your swimsuit collection. Find the bathing suit vintage style you won't regret buying.
---
1. CUPSHE Women's Red Polka Dot Cutout Ruffles Back Hook Closure Bikini Set
Super cute and incredibly vibrant! When it comes to buying swimsuits online, Cupshe is one of the sexiest bikini brands in the swimwear category today. When it comes to good quality bathing suits at an affordable price, Cupshe has you covered!
---
2. Blooming Jelly Womens High Waisted Bikini Set Tie Knot High Rise Two Piece Swimsuit
Consider this cheeky bikini set that features a sexy v-neck tie knot front bikini top and high-cut bottom. The top comes with an adjustable spaghetti strap, and a removable soft bra padded, to provide good coverage. This high-waisted bathing suit with high-rise bottoms makes you look slim and sexy!
---
3. Women's Sexy High Waist Swimsuit 2 Piece Printed Halter Bikini Bathing Suit
This high-waisted halter top bikini is an absolute siren. The first words that come to mind with this bikini beauty are playful, vibrant, sassy, and flirty. Who says women in thong bathing suits are the only hot thing on the beach?
---
4. Tempt Me Women Red Polka Dot Two Piece Bikini Swimsuit Ruffled Flounce High Waisted Tankini
You will love this suit! It's super comfortable, fits well, and has great style. This two-piece bikini features a ruffled flounce red top with an adjustable double strap design, offering you a better custom fit, conservative enough while flirty and slimming.
---
5. Angerella Womens Red Bikini Classic Polka Dot Swimwear Tummy Control Tankinis
Adorable and super flattering. This two-piece bikini features a ruffled flounce red top with an adjustable double strap design, offering you a better custom fit, conservative modest while flirty and slimming.
---
6. Tempt Me Two Piece Bikini Swimsuit for Women Ruffled Top
A high waist ruched bottom with a pretty polka dot printed design and moderate cutting controls your belly and helps you feel more appealing, charming, and confident.
---
7. Tempt Me Women Two Piece Vintage Swimsuit Retro Halter
Beautiful, chic, and flattering! This is a really great bathing suit, with very nice and thick material. Adjustable self-tie halter neck with back clasp hook closure cushioned push-up bra with adjustable straps The bikini top gives the most support.
---
8. Holipick Women Tankini Swimsuits 2 Piece Tummy Control Bathing Suit With Ruffle Swim Tank Top
So cute and amazingly great! These ruffled tankini sets offer slimming triple-tiered ruffle swim tank tops and black boyshorts swim bottoms. This red polka dot tankini top has a 3-layer handkerchief flounce ruffle that makes it airy and emphasizes your curves and covers the bottom well.
---
9. Sovoyontee Women's Plus Size High Waisted Tummy Control Swimwear Swimsuit Full Coverage
Stop the presses! This daring triangle-shaped halter bikini top features a wide elastic strap for support and a comfortable, detachable padded cup lining. Full coverage bikini bottom features a high elastic waist with a tie sash accent and great tummy control.
---
10. Tempt Me Women Two Piece High Waisted Bikini Set Swimsuits Push Up Halter
This bathing suit is amazing and flattering! Red Polka Dot 2 Piece Bikini Bathing Suits: This bikini top features a removable soft padded bra, a halter self-tie at the neck and double buckles at back to make it easier to wear. The bottoms fit incredibly well.
---
11. COCOSHIP Retro 50s Black Pink Blue Floral Halter High Waist Bikini Set Halter Carnival Swimsuit
The beauty of this stunning swimsuit from Cocoship, is how well it fits body types of all shapes and sizes. This Retro halter suit fits extremely comfortable and hides any tummy issues you may or may not have. Available in sizes from S(US4) – XXXXL(US16).
---
FAQs About Polka Dot Bikinis
History of the bikini
Two-piece bathing suits were first popularized during the 1930s, but the bikini we all know them today wasn't created until 1946. French engineer Louis Réard introduced the modern bikini on July 5, 1946, at Piscine Molitor, a popular swimming pool in Paris, France. He created the world's first string bikini by using 30 square inches of fabric.
The bikini, originally named Bikini Atoll, got its name after the first atomic bomb test site. This style of bikini was also the first to reveal the belly button. Source [1]The History of the Bikini. Pace, Shandi. (2020, March 8). Article retrieved March 30, 2022 from https://vocal.media/styled/the-history-of-the-bikini
Pros and Cons of Polka Dot Bikinis
Pros
Large prints or designs on a bathing suit can make you appear larger. Small prints, like polka dots, can make you appear thinner. Be sure to choose the smaller dot pattern.
A fun and always chic fashion choice that never seems to go out of style
Cons
Large polka dots can make you appear larger
How do I keep my bikini from stretching?
To prevent your bathing suit from stretching, hand wash only and never place it in the dryer. The agitation action of the washing machine will pull strings and stretch fabric. If you insist on your a washer, be sure to place your swimsuit in a mesh laundry bag. Excess heat from consumer dryers will quickly deteriorate the delicate fabric and cause it to change shape.
Who originally sang itsy bitsy yellow bikini?
First released by the Swedish artist Lill-Babs in 1956. The English version was written by Paul Vance and Lee Pockriss and first released in June 1960 by Brian Hyland, with an orchestra conducted by John Dixon. Source [2]Itsy Bitsy Teenie Weenie Yellow Polkadot Bikini. Retrieved on March 31, 2022 from https://www.wikiwand.com/en/Itsy_Bitsy_Teenie_Weenie_Yellow_Polkadot_Bikini
If you enjoyed "Red Polka Dot Bikinis", be sure to see more related posts below.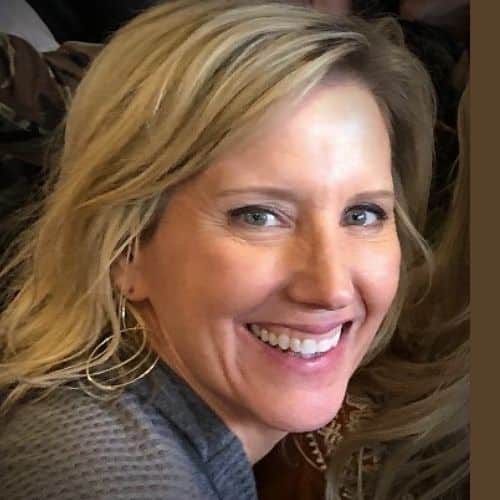 Claudia Faucher is a full-time fitness training expert and lifestyle blogger. She is also been a certified Les Mills BodyPump instructor for the past 5 years and a fitness instructor for over 20 years. Claudia is a personal trainer and creates fitness training programs for seniors and people of all ages. She likes to use her skills and experiences to help others on their fitness journeys.
Last update on 2022-08-30 / Affiliate links / Images from Amazon Product Advertising API
References

↑

1
The History of the Bikini. Pace, Shandi. (2020, March 8). Article retrieved March 30, 2022 from

https://vocal.media/styled/the-history-of-the-bikini

↑

2
Itsy Bitsy Teenie Weenie Yellow Polkadot Bikini. Retrieved on March 31, 2022 from

https://www.wikiwand.com/en/Itsy_Bitsy_Teenie_Weenie_Yellow_Polkadot_Bikini