Have you ever wondered if compression shirts are good for basketball? Why have these tight-fitting shirts become so popular amongst professional and weekend warriors? In this article, we're going to explore the pros and cons of wearing compression shirts while playing basketball.
I may earn a commission when you purchase through a link on this page.
Are Compression Shirts Good for Basketball?
Benefits of Compression Shirts for Basketball Players
If you are considering the benefits of these sports garments, you should know that compression shirts can be pretty helpful for basketball players.
They can boost your performance by improving blood flow and getting more oxygen to your muscles.
They help you feel less tired during a game, and prevent injuries by supporting your muscles and reducing vibration.
They're also comfortable, wicking away sweat and reducing chafing. Sounds pretty impressive, right?
Are Compression Shirts Good for Basketball?
Potential Drawbacks of Compression Shirts for Basketball Players
However, there are a few downsides you should be aware of before running out to buy one for your weekly 5v5 at the Y on Thursday.
Fuzzy math.
For starters, the data behind the performance benefits of compression shirts are still a bit unclear. However, the comfort and support they provide as well as their moisture-wicking ability are hard to deny.
Sizing can be tricky.
Sometimes, the shirts don't fit properly, which can cause discomfort. Finding the right size compression can be difficult if you have never purchased one, or are switching brands.
Then, there's the price.
The name brand shirts like Under Armour and Nike are the best, but they can be pricey. The good news is you can find other brands online for a fraction of the cost.
Are Compression Shirts Good for Basketball?
Professional athletes weigh in
Because the National Basketball Association prohibits wearing loose-fitting t-shirts under uniforms, compression shirts have become the standard undershirt around the league.
Leron James of the Los Angeles Lakers uses a sleeveless compression tank to keep his core secure, supported, and warm during the game. These compression tanks are also very effective for wicking sweat away from the body.
Teammate Anthony Davis prefers the short sleeve compression shirt style for sweat-wicking and keeping his muscles warm during his time on and off of the court.
Golden State Warriors superstar Steph Curry opts for the one-arm compression shirt. They are an excellent choice to provide additional support for a lingering shoulder injury or pain from a shoulder dislocation. The one-arm compression shirt also helps to keep the majority of your upper body warm and supported, while providing a free range of motion for your shooting arm.
Are Compression Shirts Good for Basketball?
Tips for Selecting and Using Compression Shirts for Basketball
When shopping for a compression shirt for basketball, make sure to find the right fit and choose the right materials. Sizes can differ greatly from one brand to another.
When ordering online, consider ordering a couple of different sizes to ensure proper fit.
Most compression shirts are produced using a high polyester content. A good polyester range to look for is around 85%, as you will find with Under Armour compression garments. This will provide a great fit and excellent sweat-wicking properties.
Finally, It's also essential to take care of your shirt properly to keep it in great shape.
Conclusion
Compression shirts can offer a variety of benefits and drawbacks for basketball players.
While they may help improve blood circulation, provide muscle support, and enhance comfort during a game, many players wear them primarily for sweat management and temperature control.
Your personal preference and comfort should always be a priority when deciding whether to wear a compression shirt.
Remember, it's crucial to find the right fit and choose high-quality materials when selecting a compression shirt. This way, you can make the most out of its potential benefits.
Additionally, proper care of your compression gear will ensure its longevity.
Focus on what works best for you and continue exploring different options to enhance your performance on the basketball court.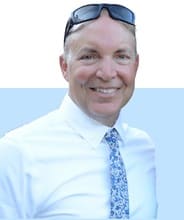 Rick Huey is a fitness writer who has dedicated his life to living an active lifestyle. With more than 30 years of experience in the fitness industry, Rick is a respected contributor for FitFab50.com, where he shares his wealth of knowledge with a wide audience. His dedication to promoting the benefits of living an active lifestyle has inspired many people to pursue their own fitness journeys with enthusiasm and dedication.