Is a massage gun good for sore muscles? Research data has shown that massage guns can be effective in reducing delayed onset muscle soreness (DOMS) and improving short-term muscle length. In this post, I share information on the pros and cons of muscle massage guns and when they may work best for you!
I may earn a commission when you purchase through a link on this page.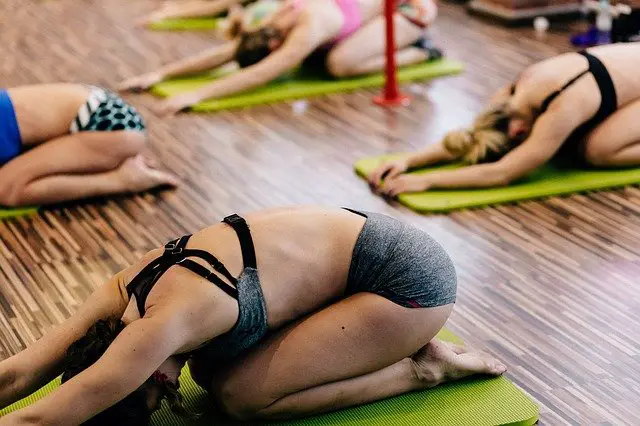 Sale
As an Amazon Associate, I may receive a small commission (at no cost to you) on qualifying purchases which allow me to keep creating amazing free content for you. Support FitFab50 by using the links in my articles to shop. Thank you!
Do massage guns get rid of knots?
A massage gun loosens knots repeatedly, increasing blood flow and reducing inflammation and tension in joints and muscles. Improved blood circulation provides more blood and oxygen to the affected muscle areas, which relaxes them and breaks up the knots in the muscles.
➥Read also… Top muscle massage gun reviews
Can I use a massage gun every day?
You can use a massage gun on a daily basis, but don't overdo it. You should only use each muscle group for two minutes at a time. Stop using the massage gun if you develop discomfort or tenderness. Percussion therapy can be used before and after an exercise, as well as to treat any early-onset muscle soreness.
Is a massage gun good for sore muscles?
Yes. A massage gun can be used for a variety of purposes, including posture-related discomfort and stress alleviation. Most people use a massage gun to relieve soreness and stiffness from workouts, especially delayed-onset muscular soreness (DOMS).
If you want to reduce muscular soreness after a workout, use your massage gun as soon as possible afterward to assist reduce lactic acid and toxin buildup in your muscles. The next day, a brief treatment will stimulate blood flow, giving oxygen to your muscles while releasing hardened fascia.
➥See Can dehydration cause back pain ?
Can massage break up fat?
Studies show that deep tissue massage contributes to improved metabolism and fat reduction. Massage treatment in the area with excess fat accumulation will break up the fat stores, allowing it to be easily absorbed inside the body. See best massage gun for cellulite.
➥Read also… Is cellulite getting worst with exercise?
Is massaging your stomach good for you?
Natural health practitioners believe that belly massage can aid in the mobility of internal organs and other bodily tissue. It's also known to help relieve stress and tension in the body. While you can give yourself or someone else a belly massage, it is critical to use the proper technique.
➥Read also… Best cellulite treatments
Do doctors recommend massage guns?
Yes. Most physical therapists and doctors would agree that stimulating muscle tissue increases circulation, relieves tension, ultimately reduces pain, and is good for you. While the concept of a personal massage tool, also known as a percussion gun, is relatively new, the practice of massage for healing is quite old.
➥Read my updated article on the best big and tall compression shirt selections.
Can you break up scar tissue with massage gun?
Yes. Select the head and the speed which feels most comfortable to you. Place the device on the desired area and let it do the work. Move the massage gun slowly, in a circular motion.
➥Read also… Best massage guns good for muscle recovery
How long should you massage scar tissue?
It is recommended to massage the scar area for 5 minutes, 2 to 3 times a day. Continue with these massages every day for 6 months to 1 year after surgery or injury. In the beginning, you may feel some pulling or burning sensation. Loosening of the scar area may be more comfortable to do while the skin is warm.
➥See my latest article on the best support underwear for men
FAQs – Do muscle guns help recovery?
If you enjoyed, "Is a massage gun good for sore muscles?", be sure to read additional related posts below: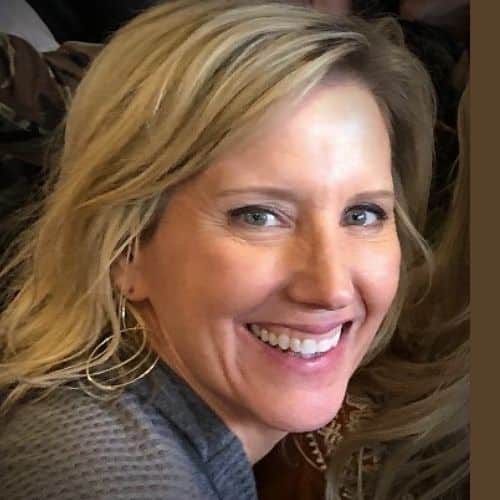 Claudia Faucher is a full-time fitness training expert and lifestyle blogger. She is also been a certified Les Mills BodyPump instructor for the past 5 years and a fitness instructor for over 20 years. Claudia is a personal trainer and creates fitness training programs for seniors and people of all ages. She likes to use her skills and experiences to help others on their fitness journeys.
Last update on 2023-11-28 / Affiliate links / Images from Amazon Product Advertising API