Ugh. Cellulite. Yes, that unsightly, dimply-looking skin that everyone hates, yet so many of us deal with. To make matters worse, it is often on our thighs and buttocks. You work out hard, real hard. But is your cellulite getting worse with exercise? Many think so. In this article, I will share what causes cellulite and ways to reduce it with leading experts.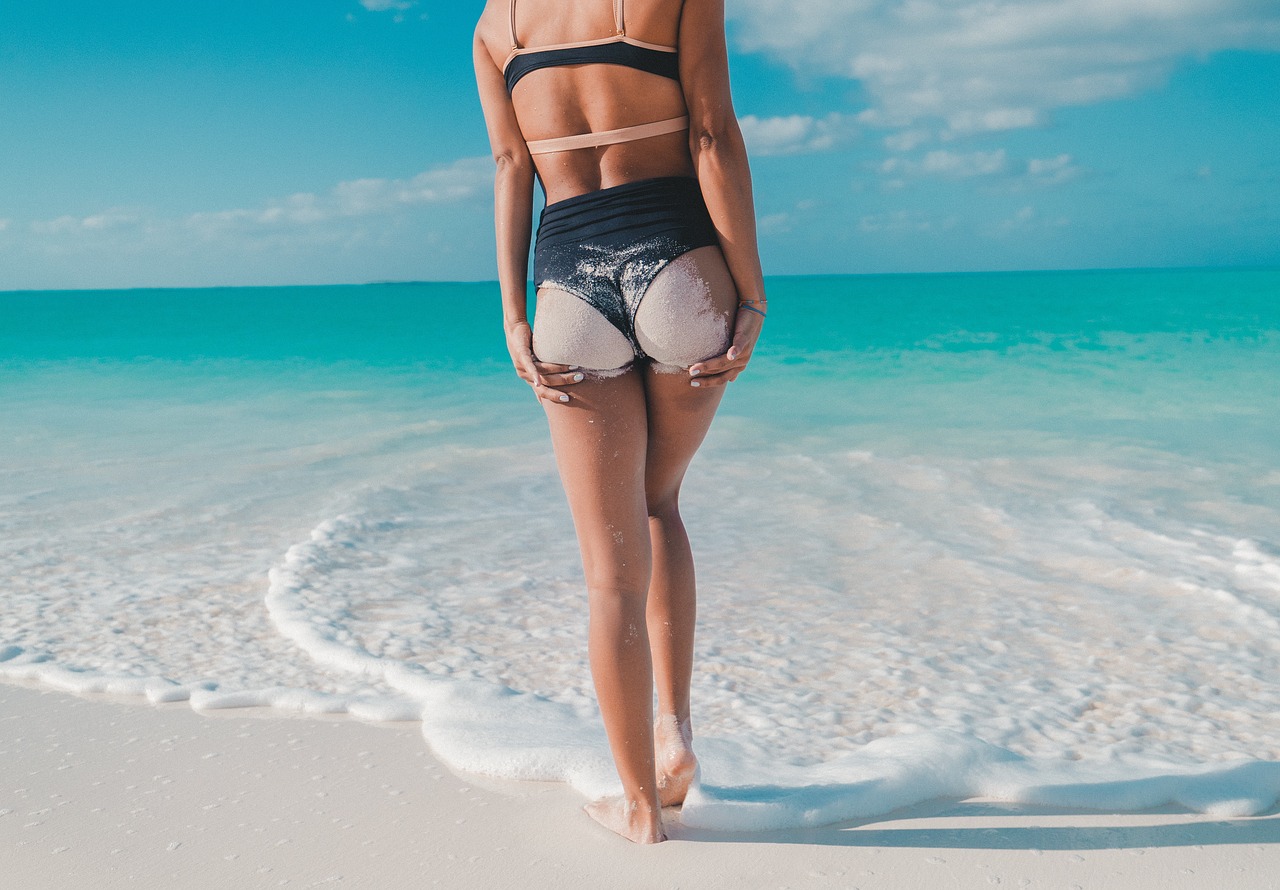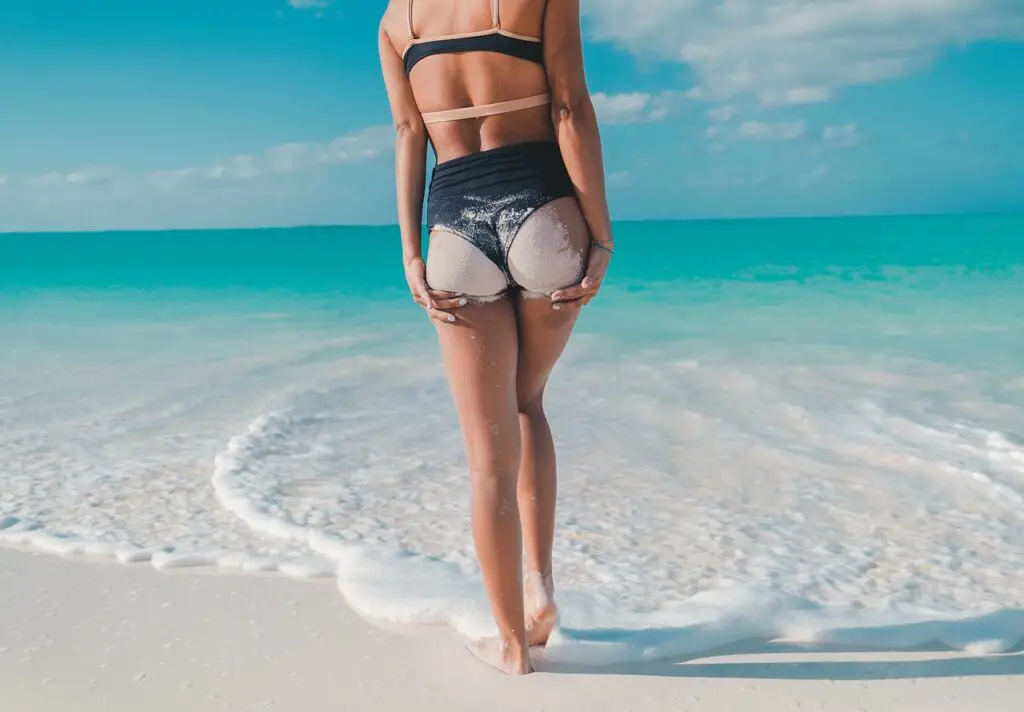 Let's get started.
First, what is cellulite?
From the Mayo Clinic, "Cellulite is a very common, harmless skin condition that causes lumpy, dimpled flesh on the thighs, hips, buttocks, and abdomen. The condition is most prevalent in women.
Many people try, with variable success, to improve the appearance of their skin through weight loss, exercise, massage, and creams marketed as a solution to cellulite."[1]
What is the main cause of cellulite?
From Healthline.com, "Cellulite is caused by a buildup of fat underneath the skin. Some women are more predisposed to it than others. The amount of cellulite you have and how noticeable it is can be based on your genes, body fat percentage, and age. The thickness of your skin also affects the appearance of cellulite."[2]
Who gets cellulite?
Cellulite is just normal fat. It looks lumpy because it presses against connective tissue, resulting in the skin above it to pucker.
Whether you're heavy or thin, you can get cellulite. Muscle tone can affect it, and very fit people sometimes have it. Hormonal factors and genetics both play a role. It might also be related to the thickness of your skin. Women are more likely to get it than men. It tends to form more as you get older.
Lifestyle factors may play a role. For example, cellulite may be related to:
Unhealthy diet
Fad dieting
Slow metabolism
Lack of physical activity
Dehydration
Total body fat (But at least one study showed that losing weight doesn't change cellulite.)[3]
So, why is your cellulite getting worse with exercise?
As we talked about before, there are several factors that impact why some people have cellulite and others don't.
Genetics certainly play a role. However, there is not much you can do about this so let's focus our energy on the causes of cellulite which you can do something about.
Poor Diet. You've probably heard the expression, "you can't out-exercise a bad diet." Yes, great bodies are made in the kitchen. This is especially true if you are no longer a teenager with a raging metabolism.
Regardless of how intense you workout, it is extremely easy to overeat and thus, eat more calories than you burn. Even marathon runners, who you would think could eat anything they wanted due to the nature of their activity, still have to carefully monitor what they eat to avoid excess weight gain.
Exercise fires up your metabolism, as well as your post-workout appetite. Not only do athletic people still have to watch how much they eat, but also the quality of the food they consume.
Too much sugar. From Lipotherapeia, …"sugar is the number one cause of cellulite today and the increase of the appearance of cellulite in women in the mid-twentieth century has coincided with the increase in the consumption of various types of sugars, including sucrose (plain sugar), fructose, high fructose corn syrup (HFCS) etc."[4]
Doing the wrong type of exercise. There's no way to prevent cellulite, according to the American Society for Dermatologic Surgery, and it's actually a very common condition. The risk increases with age and certain lifestyle factors.
While you can't control your age, you can make some changes to your lifestyle that may help reduce the amount of cellulite on your thighs and buttocks, as well as other parts of your body. These changes can include things like starting a regular exercise program and a nutritious diet.
When it comes to exercise, the most efficient or quickest way to reduce the appearance of cellulite is through strength training.
The use of free weights is a great way to build muscle strength and tighten the skin up around the thigh and buttocks areas. Free weights are easy to use and quite inexpensive for those who like to workout at home.
Other products that can reduce the appearance of cellulite
Self-tanning lotions. Tanning gives you a darker hue, which reduces the appearance of cellulite. The reason for this phenomenon is darker skin conceals the skin's texture more than lighter complexions.
Here are some of our favorite self-tanning lotions:
Sale
Bestseller No. 1
Sale
Bestseller No. 2
Bondi Sands Self Tanning Foam | Lightweight, Self-Tanner Foam Enriched with Aloe Vera and Coconut Provides an Even, Streak-Free Tan | 7.04 oz/200 mL
Bondi Sands Self Tanning Foam is a lightweight, tanner that's simple to apply and gives a flawless finish, every time. Simply smooth on the weightless self tanning foam for an even, streak-free, bronzed tan.
Our unique, salon quality formula is enriched with aloe vera and coconut, for the ultimate natural, bronzed glow.
Using a mitt, apply foam using long, sweeping motions to clean, dry skin. Skin may be washed after one hour.
Bestseller No. 3
Beauty by Earth Self Tanner Tanning Lotion - Medium to Dark Fake Tan Self Tanning Lotion for Body, Gradual Tanning Lotion Self Tanner for Natural Looking Self Tan, Sunless Tanner Tan Lotion
SUN-KISSED SKIN, NOT ORANGE: Picking the right color fake tan will ensure no orange color on your skin. For fair or pale skin, use fair to medium. For olive skin or skin that tans easily, use medium to dark. You will be left with a natural glow.
CLEAN INGREDIENTS, NO JUNK: Beauty by Earth has been in the Self Tanners Best Sellers category for years. It's formulated with organic aloe vera, shea butter & many botanical extracts that benefit and hydrate your skin without dyes or toxins.
BODY LOTION, CAN BE USED ON FACE: This sunless tanning lotion was formulated for the body, however it can be used as a face tanner. If you are prone to breakouts, use the Face Self Tanner Lotion as it is specifically formulated for a glowing complexion.
Cellulite creams. There are many anti-cellulite creams on the market, which reduce the appearance of cellulite by firming the skin as well as moisturizing.
Here are some of our favorite anti-cellulite creams:
Bestseller No. 1
Caffeine Anti Cellulite Hot Cream, Body Sculpting Cellulite Workout Cream for Women & Men , Anti-Cellulite Remover Creams, Natural Sweat Workout Enhancer, Thighs Belly Butt Firming Legs Slimming Cream
GET HEALTHY SLIM - Enjoy perfectly smooth skin and vital shapes with VIOFAIRY Naturals Anti-Cellulite cream! Made with unique slimming formula, this product works like skin tightening cream quickly firming body in problem areas. Get the shape of your dream with ease and restore your confidence!
BEAUTIFUL FORMS WITH LESS EFFORTS -Supports and promotes motivation and sweat. Make every visit to gym worth it! VIOFAIRY Naturals ultimate formula eliminates cellulite completely by breaking down fat cells in hips, thighs, buttocks, and abdomen. Kick early and stubborn cellulite!
Caffeine Cellulite Cream - VIOFAIRY hot cream is developed to firm and improve the overall quality of problem skin areas, contributing to the disappearance of visible signs of cellulite. Our skin tightening cream with caffeine stimulates blood circulation and lymphatic drainage, smoothing skin.
Sale
Bestseller No. 2
M3 Naturals Anti Cellulite Massage Oil Infused with Collagen and Stem Cell Natural Lotion Help Firm Tighten Skin Tone Treat Unwanted Fat Tissue Stretch Marks Cellulite Removal Cream 8 oz
M3 Naturals Anti-Cellulite Massage Oil will help moisturize, tighten, tone and remove cellulite from your hips, abdomen, thighs, and buttocks. Super absorption and natural active ingredients mean that you can toss those chemical creams that absorb slowly and leave a residue. It's finally time for something thin, lightweight, yet supremely effective!*
Infused with Collagen and Stem Cell our cellulite cream will restore your beautiful skin by providing a boost in natural collagen production and increasing skin cell longevity. A truly powerful combination delivering unmatched anti-aging skin care results.*
Naturally Fight Cellulite with our potent and nutrient-rich cellulite treatment that uses grapefruit, grapeseed, eucalyptus, and lemon citrus essential oils to release fatty acids into the bloodstream where your body breaks them down to fight unwanted fat cells and cellulite. Helping regenerate those areas of interest!*
Bestseller No. 3
Anti-cellulite massagers. These massagers work by naturally drawing the toxins from your deep tissue using utility and eliminate the fluid retention and create the sculpting, contouring effect.
Sale
Bestseller No. 1
VOYOR Handheld Massager Cordless Deep Tissue Cellulite Massager for Face, Arm, Hand, Neck, Foot and Body, Silicone Face Brush, 3 Multi-Functional Heads, IPX7 Waterproof & Rechargeable VRMM1-NEW
Release Tensions & Muscle Pains - With the third upgraded powerful motor and 8 groups of massage rollers of total 80pcs wave heads can offer you powerful deep tissue massage of over 42900 times per minute, which can effectively promote your blood circulation and release the aching or tense muscles on your face, hand, arm, neck, foot, and body.
Help Reduce Cellulite – You can use the cellulite massager roller after shower to help your cellulite cream or oil to penetrate deep into your skin, which help eliminate fat and exfoliate for smoother skin. Regular use can help remove cellulite tighten and tone your body.
Facial & Body Cleansing – Come with 2 different types of face & body brush head, which can offer you effective and wonderful skin cleansing experience. This facial massager is IPX7 waterproof, so you can rest assured to use in shower.
Bestseller No. 2
Shockwave Therapy Machine, Pevor Portable Extracorporeal ED Shock Wave Machine Muscle Massager with 7 Massage Head for Pain Relief Anti-Cellulite ED Treatment
【ED Shockwave Machine】Shockwave therapy equipment can cover most typical applications includes Epicondylitis, Tendonitis, Biceps Tendonitis, Achilles Tendonitis, Lower Back Pain of muscular origin, Trigger Points, Plantar Fascitis, and aesthetic applications as Cellulite therapy and body reshaping.
【Wide Applications】It is widely installed for treatment target which covers: rehabilitation medical, orthopedics, sport medicine, medical cosmetology, pain treatment (chronic/acute), dermatology, geriatrics, etc.
【High Effectiveness Shock Wave Machine】High effectiveness,fast relieve pain; Noninvasive,no anesthetic,convenient and fast.
Bestseller No. 3
Shock Impulse Waves Therapy Machine for ED and Pain Relief Multi-Functional Body Massage Anti-Cellulite Treatment Physical Pain Therapy System Shock Wave Machine (Ship from US) 2022 New Upgrade
🌟 Widely applied to different soft tissue treatments. Provides a various professional probe; High effectiveness, fast relieve pain.Aesthetics purpose: Body reshaping,Anti-cellulite treatment,Treatment of skin irregularity after liposuction,Skin elasticity improvement,Connective tissue tightening,Scar and wrinkle smoothing,Reduce stretch marks,Lymphatic system stimulation.
🌟 This machine could be used to treat joints pain and ED erectile dysfunction treatment.Application:1.Shoulder pain, calcific tendonitis.2. Radial or ulnar humeral epicondylitis.3. Trochanteric tendonitis.4. Waist or stern pain.5. ED Treatment.
🌟 The human engineering design provides setting and operates conveniently.🍒 Notes:Shipping from the US ,it will arrive you about 3-6 days.Absolutely meet your demand to the best.Thank you!
References
[1]
https://www.mayoclinic.org/diseases-conditions/cellulite/symptoms-causes/syc-20354945
[2]
https://www.healthline.com/health/cellulite
[3]
https://www.webmd.com/beauty/get-rid-of-cellulite#1
[4]
https://www.lipotherapeia.com/the-peach-factor-blog/sugar-and-cellulite
Last update on 2022-04-01 / Affiliate links / Images from Amazon Product Advertising API