Spandex is a type of synthetic fiber that is known for its stretchy and form-fitting properties and is the main fabric used in compression shorts. It is often used in sportswear and other types of clothing that need to be tight-fitting. While spandex is durable and easy to care for, it does require special care when washing to prevent damage. Discover how to wash compression shorts and prolong their shelf life!
I may earn a commission when you purchase through a link on this page.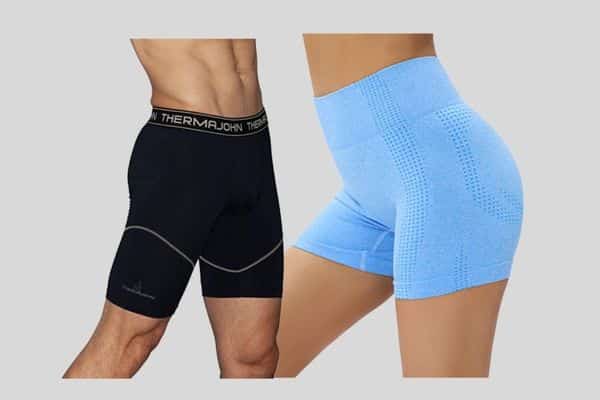 What are compression shorts?
Compression shorts are designed to improve blood circulation and reduce muscle fatigue.
They also provide protection from injury by reducing the risk of blood clots, keeping muscles warm, and providing sciatic nerve pain relief in some users.
How many times can you wear compression shorts before washing?

Compression shorts are designed to be worn multiple times before washing. However, how often you wash them will depend on your personal preference and how often you wear them. If you wear them daily, you will probably want to wash them every few days.
Yet, if you only wear them occasionally, you may be able to get away with washing them once a week or even less often. Ultimately, it is up to you to decide how often to wash your compression shorts based on how often you wear them and how they feel.
How to wash compression shorts
Here are simple steps on how to wash compression shorts made of spandex material:
To wash your compression shorts, start by turning them inside out. This will help protect the fabric and keep the shorts from losing their shape.
Next, machine wash the shorts on a gentle cycle in cold water with a mild detergent. Avoid using fabric softeners, as they can break down the spandex fibers.
Finally, hang the shorts to dry or lay them flat on a towel. Do not put them in the dryer, as this will damage the fabric.
What is the best detergent for washing compression shorts?
There are a few things to consider when choosing the best detergent for washing compression shorts.
For synthetic fabrics, like polyester and nylon, which are common in compression shorts, you'll want to use a detergent that's designed for synthetic fabrics.
You'll also want to avoid using a detergent with fragrances, dyes, or other harsh chemicals that could irritate your skin.
In general, liquid detergents are a good choice for synthetic fabrics. You can use a mild detergent or one that's designed for activewear.
Be sure to follow the instructions on the detergent bottle, and don't use more than the recommended amount.
You may also want to add a fabric softener to the wash cycle to help keep your compression shorts from getting too stiff.
Use the same washing process for your best compression shirts and compression socks.
Do compression shorts shrink in the wash?
Compression shorts are designed to fit snugly and provide support to the muscles and joints. They are often made from a blend of spandex and polyester, which can shrink when washed in hot water.
To avoid shrinkage, wash compression shorts in cold water and air dry them. If your compression shorts do shrink in the wash, try stretching them out before wearing them by putting them on and pulling gently on the fabric.
Can you put compression shorts in the dryer?
Spandex compression shorts are made of a synthetic fabric that is stretchy and durable. They are often used for exercise and casual fashion and can be found in a variety of colors and styles.
Since spandex doesn't respond well to heat, putting compression shorts, bathing suits, or leggings in the dryer will weaken and damage the fibers.
 Drying clothing containing small amounts of spandex, such as jeans, should be safe.
However, it is important to read the care label on the shorts before putting them in the dryer, as some types of spandex may shrink when exposed to high heat.
How long do compression shorts last?
Compression shorts are designed to last for many years with proper care. However, the amount of compression and support they provide may lessen over time.
It is important to check the care instructions before washing to ensure that they will not be damaged. Many people find that their compression shorts last longer when they are hand-washed and air-dried.
Summary
I hope you found this article – How to Wash Compression Shorts? – helpful and interesting. To learn more on this topic see related posts below.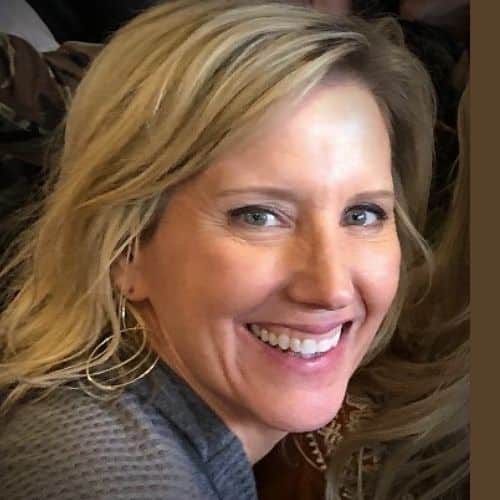 Claudia Faucher is a full-time fitness training expert and lifestyle blogger. She is also been a certified Les Mills BodyPump instructor for the past 5 years and a fitness instructor for over 20 years. Claudia is a personal trainer and creates fitness training programs for seniors and people of all ages. She likes to use her skills and experiences to help others on their fitness journeys.
Last update on 2023-02-20 / Affiliate links / Images from Amazon Product Advertising API