Are you a beginner at applying eyeliner? Or maybe you just want to get better. No problem. Eyeliner how to apply maybe not be as easy to apply as lipstick, it is quite easy to master once you learn a few makeup tricks and tips! Whether you like thick or thin, precise or gel or liquid, we put together an eyeliner guide you're sure to bookmark! Let's get started with this makeup tutorial for beginners.
Is eyeliner hard to apply?
If you're wondering how to be better at makeup, the trick to applying eyeliner, especially when you're just getting started, is to forget about perfection. Don't get discouraged! Remind yourself to have patience, and yes, plenty of Q-tips on hand! 
Beginners should apply eyeliner before mascara and eyeshadow, to allow for smudges and yes, mistakes, which are much harder to fix if you've got on other makeup.
Again, don't worry about creating a perfectly smooth, straight line—uneven lines are easy to fix with a dash of makeup remover on a Q-tip.
These are the supplies you'll need
Start with a good mirror
It is recommended you have a mirror that is both magnifying and non-magnifying. If you u use the magnifying mirror you can often create the wrong shaping so make sure you're flipping over and back to see what it looks like up close and far away.
This 360-degree mirror – lighted magnifying- is equipped with 2 sides for a clearer and brighter visual color while enabling you to view every necessary detail for perfect eyeliner!
Use an elbow rest to avoid hand shake
The next thing is to rest your elbow on something for a little bit of support. This is particularly for people who have unsteady hands and this will make it massive difference.
An ergonomically designed elbow pad to ease the elbow strain and provide soft support, can effectively alleviate elbow pressure, reduce hand or arm shake. Anti-skid PVC base keeps it in place.
Purchase the best eyeliner you can afford
When it comes to eyeliner, you get what you pay for. Quality is the name of the game.
Ever notice, that without makeup celebrities are pretty normal? Using quality makeup is very important.
Yes, it does cost slightly more than the average drugstore makeup, but it is worth it.
Since the cost of eyeliner is relatively low, why not get the best? Here are a couple of makeup ideas easy with great eyeliner pencil I recommend.
MAYBELLINE Hyper Easy Liquid Pen No-Skip Eyeliner, Satin Finish, Waterproof Formula. The revolutionary flex tip brush and custom hexagonal grip give optimal control and easy, stable application.
HAUS LABORATORIES by Lady Gaga: LIQUID EYE-LIE-NER | Liquid Eyeliner Pen. The jet black formula easily glides onto the eye without any tugging for a smooth application.
Let's get started! Eyeliner how to apply
With the application, I always like to start in the middle. So right in the middle of the lash line and then we're gonna be working outward so ignore the inner corner. For now, focus on the center and blend outwards and you want to try to keep the liner as horizontal as you can.
Against the skin, using your pinky for support, work your way across. We're going to continue the line moving it slightly outwards. This time I want to fold my pinkie underneath. This will allow me to get a little closer access to the outer corner of the lid.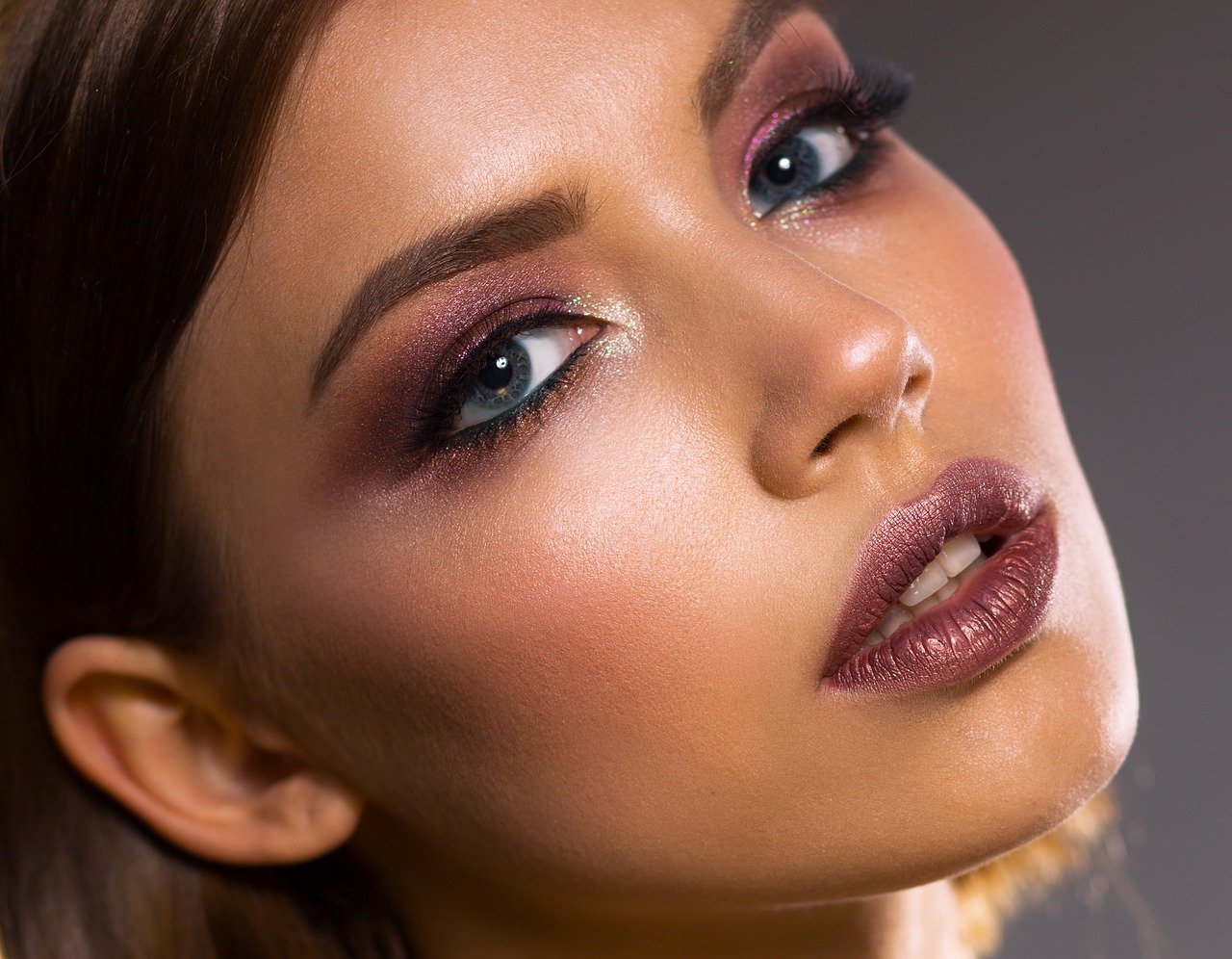 Now you can also switch your hand around and pull the liner in the opposite direction from the outer edge to meet in the center. This is a nice way to get that smooth line.
Now, when you're working on the inner corner you want to make sure that it's a really thin line compared to everything else that you've done. A nice little technique for this is just to keep it a little higher so it's dropping lower across the lash line.
So we'll just make sure you don't get a really thick line and you want to start where the lashes start. Don't bring it right to the inner corner.
Focus mostly on the lashes and keep this line nice and thin. There you go. This is almost an invisible eyeliner look you can make it as thick or as thin as you want and looks great with so many different eyes.
What is goth eyeliner?
Pencil eyeliners are easiest to master, but liquid or gel eyeliners can create a more intense goth look. Black eyeliner is a great base for any goth look, but you can use purple, blue, or even glitter eyeliner and still rock an amazing goth eye makeup look.
Create some eyeliner art. Many goths like to create elaborate makeup art next to their eyes. Some common designs include spiderwebs, swirls, crosses, flowers, or butterflies. Simply extend your eyeliner out past your eye, and draw your design with eyeliner on the side of your eye.
How to do winged eyeliner look
Stick a one-inch piece of makeup tape (or Scotch tape, in a pinch) underneath your bottom lashes and angle it based on how dramatic you want your flick. Then, with your liquid eyeliner, trace along your lash line, following the edge of the tape to create a crisp wing.
How to put on liquid eyeliner emo style
How to do eyeliner with eyeshadow
This is probably the easiest and most convenient option. Just run your angled brush under a bit of tap water, then pick up your favorite shade of eye shadow with the brush. It'll chalk up into a paste-like consistency, which you can easily swipe across your upper and lower eyelids just like you would a liquid liner.
What is puppy eyeliner?
Instead of the cat eye, which is flicked upwards, "puppy eyeliner," creates a line that droops downwards. This technique is used to create an illusion of a bigger, more rounded eye. The look is so simple and gives off a cuter, more innocent-looking vibe (kind of like the looks you receive from your beloved pups).
Sale
Bestseller No. 1
NYX PROFESSIONAL MAKEUP Epic Ink Liner, Waterproof Liquid Eyeliner, Black
WATERPROOF LIQUID EYELINER: Get the perfect long-lasting cat eye look with NYX Professional makeup Epic Ink eyeliner.
PRECISE TIP: Our ultra-precise tip is flexible and easy to use. Every stroke is unbelievably fluid for a defined finish. Control the thickness of your lines by pressing down just a touch. Fine and natural, broad and bold the look is always up to you.
ALL EYES ON EYE MAKEUP: Complete your look with our full range of NYX Professional Makeup eye makeup products from eyeshadow palettes to mascara, eyeliners, concealers, setting sprays, and eyebrow products
CRUELTY FREE COSMETICS: We believe animals belong in our arms—not in a lab. All of our makeup is certified & acknowledged by PETA as a cruelty-free brand. We don't test any of our products on animals
DISCOVER NYX PROFESSIONAL MAKEUP: Try all of our professional makeup & beauty products today, from eyeshadow, eyeliner, mascara & false lashes to lipstick, foundation, primer, blush, bronzer, brushes & more
Bestseller No. 2
NYX PROFESSIONAL MAKEUP Mechanical Eyeliner Pencil, Deep Blue
Retractable Eye Liner: A line and defined eye is just a twist away with this eyeliner pen; Intense pigment covers like a liquid eyeliner while its creamy formula holds for hours; No need to sharpen just twist up and apply for a winged out eyeliner look
Smudge Proof and Smooth: This smudge proof eyeliner glides on effortlessly and lasts all day through heat and humidity no sad bleeding eyeliner here; Available in natural to bright shades, any eyeliner look is possible with our Retractable Eye Pencil
All Eyes On Eye Makeup: Complete your look with our full range of NYX Professional Makeup eye makeup products from eyeshadow palettes to mascara, eyeliners, concealers, setting sprays, and eyebrow products
Cruelty Free Cosmetics: We believe animals belong in our arms, not in a lab; All of our makeup is certified and acknowledged by PETA as a cruelty free brand; We don't test any of our products on animals
Discover NYX Professional Makeup: Try all of our professional makeup and beauty products today, from eyeshadow, eyeliner, mascara and false lashes to lipstick, foundation, primer, blush, bronzer, brushes and more
Sale
Bestseller No. 3
Maybelline Hyper Easy Liquid Pen No-Skip Eyeliner, Satin Finish, Waterproof Formula, Eye Liner Makeup, Pitch Black, 0.018 Fl; Oz
Liquid Eyeliner: Introducing liquid liner minus the skips, slips, gaps and struggle; With its hyper easy brush tip, this liquid eyeliner delivers the smoothest glide, fitting to the shape of your eye
Flex-Tip Brush: The revolutionary flex tip brush and custom hexagonal grip gives optimal control and easy, stable application; It lasts up to 24 hours with intense color that doesn't smudge
It's All In The Eyes: Subtle lines, smokey vibes, custom brow looks, classic tones or a shot of color; Our eyeshadow, eyeliner, brows, and mascara collections are designed to transform your look
Explore Your Creativity: We're committed to celebrating beauty, self expression and creativity with our full line of makeup, from foundations, concealers and bronzers to mascara, brow pencils, eyeliner and lipstick
Maybelline New York: We combine technologically advanced formulations with on-trend expertise and New York City edge; Our mission is to offer innovative, accessible and effortless cosmetics for everyone
Bestseller No. 4
Covergirl Perfect Point Plus Eyeliner, Black Onyx , 0.08 Ounce (Pack of 1)
EYELINER PERFECTION: Versatile eye pencil helps create your perfect eyeliner look
SOFTEN IT UP: Use the soft smudger tip to blend eyeliner for a smokier look
NO SHARPENING NEEDED: The specially designed tip self-sharpens as you need it
AVAILABLE IN MULTIPLE COLORS: Choose from several gorgeous shades for your best look
CRUELTY-FREE: Covergirl products are Leaping Bunny Certified by Cruelty-Free International, meaning they are never tested on animals
Sale
Bestseller No. 5
wet n wild Mega Last Breakup-Proof Liquid Eyeliner, Black
Liquid Eyeliner: Our ultimate waterproof liquid liner provides smudge proof, flake proof, cry proof staying power. The ultra fine brush tip lets you create any look, from thin delicate lines to bold cat eyes
All Eyes On You: This innovative eyeliner has a tank delivery system that allows the perfect flow of richly pigmented color with every application for precision, accuracy, and ease of application
Best Face Forward: From bronzer and blush to primer, highlighter, natural finish powder, and concealer, we've got you covered and photo ready for your next big thing. You've met your true makeup match
Always Cruelty Free: We are 100% cruelty free and always have been. We also carry vegan makeup and tools such as foundation, nail polish, contour palettes, lipstick, makeup brushes and more
Stay Wild: We are the trusted beauty destination for beauty lovers of all ages, ethnicities, skin colors, and economic statuses. No matter who or where you are in life, we have a product for you