In this article, we're going to look at some easy ways to protect your body from pre workout side effects when shopping for a supplement to be able to support your training goals.
The post contains affiliate links. I may receive a commission for a qualifying purchase. For more information, see affiliate disclosure.
Pre-workout drinks are the most popular supplements in the health and fitness industry. Not only do athletes from every walk of life now consume them religiously, but pre-workout drinks have made their presence felt in a large way outside the confines of the local fitness club as well.
TO REDUCE JITTERY FEELING

– Purchase a no stim pre workout supplement or caffiene free pre workout mix. Also, try half-dosing your supplement until you find a level that works best.

TO REDUCE WATER RETENTION

– Use a creatine free pre workout supplement. While the benefits of creatine are well documented, it can cause digestive issues, bloating, and water retention.

TO REDUCE TINGLING FEELING FROM PRE WORKOUT

– This itchiness or tingling skin is caused by an ingredient called Beta-Alanine. Pre-workout products which feature this ingredient, especially in doses higher than 2g per serving, will cause this sensation. Buying a beta-alanine-free pre-workout supplement should resolve this issue.

TO ELIMINATE DIARRHEA

– Consume more water. Many labels tell you to mix your powder with around 8 ounces of water. Often this is not enough. Add more water to your pre-workout solution, as well as increase your water intake throughout the day.

TO REDUCE HEADACHES

– Some pre-workout supplements contain ingredients that help promote vasodilation or muscle pump. Many athletes find arginine free pre workout supplements greatly reduce the frequency of headaches they experience.
What is pre workout used for?
Pre-workout is a supplement designed to give you a boost of energy to increase athletic performance. Formulas can differ a lot. Most pre-workout supplements contain a blend of caffeine, creatine, BCAA's, and Beta-Alanine.
Are pre-workout drinks bad for you?
High-energy drinks and workout powders can help give you the energy to improve your performance during your fitness training. Many pre-workout supplements contain ingredients to improve energy levels, grow muscles and increase your focus during workouts.
As for the risks, pre-workout drinks are not regulated by the FDA, so safety can be a concern. The caffeine and creatine most drinks contain can also have harmful effects on the body.
Excessive levels of caffeine can disrupt the sleep cycle, as well as damage the heart by increasing blood pressure and heart rate in some instances.
Creatine can diarrhea, nausea, or other gut intolerances, in people with sensitivity to the supplement.
What does pre-workout do?
Pre-workout supplements can boost levels of energy to increase athletic performance during fitness training.  They are most popular for giving you extra motivation for high-intensity training.
They can help you go longer and harder with your workouts. For added benefits, you will see more muscle, increased stamina, and less soreness from intense physical training.
Does pre-workout help build muscle?
Yes. Pre-workout supplements are a source of energy and help build and maintain muscle. While they are an energy boost and help with endurance to make your workouts last longer, many pre-workouts can be used to aid in muscular recovery and muscle building. Some ingredients to help build muscle include creatine, glutamine, BCAAs, and casein protein.
How often should you take pre workout?
Just because you may drink coffee or consume caffeine daily doesn't mean you should start out using full serving sizes when you are using pre workout products. You will be better off starting with a smaller dose and working your way up over time.
Daily use of most pre workout products is considered safe.
Stick with a high-quality pre workout product that has been tested by a third-party lab for the safest results.
Protect Your Body From Pre Workout Side Effects
However, if your dosage is too high, you might experience some side effects, including the following:
Nausea/stomach discomfort
Jitters/anxiety
Headaches
Rapid heartbeat
Using the "low and slow" approach can greatly reduce your chances of experiencing these side effects.
You may also be interested in my latest massage gun reviews.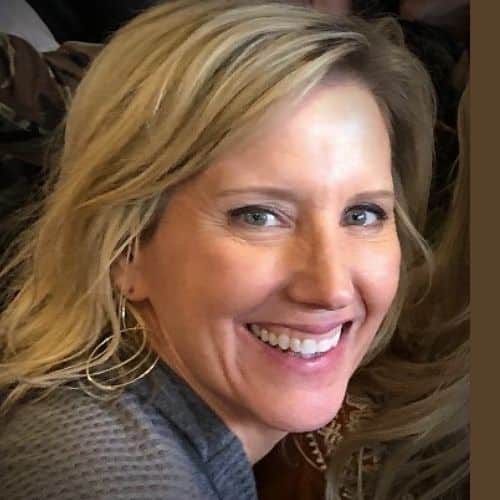 Claudia Faucher is a full-time fitness training expert and lifestyle blogger. She is also been a certified Les Mills BodyPump instructor for the past 5 years and a fitness instructor for over 20 years. Claudia is a personal trainer and creates fitness training programs for seniors and people of all ages. She likes to use her skills and experiences to help others on their fitness journeys.