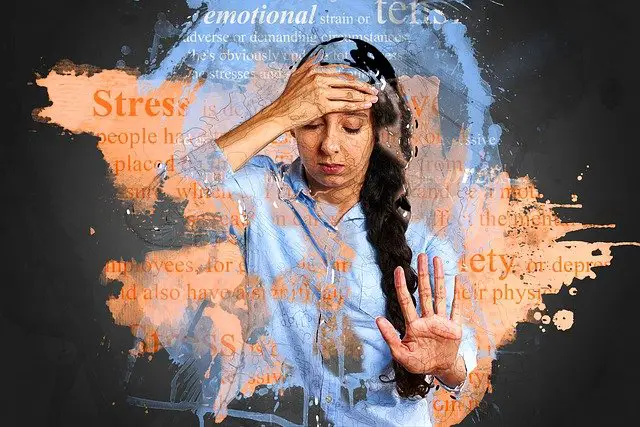 Is compression clothing helpful for anxiety? When it comes to using calming compression clothing for adults and children, there are many benefits to consider. Many people don't realize that by introducing some specially manufactured and snug-fitting clothing to someone's life, you can actually be helping them in various ways.
As an Amazon Associate, I may receive a small commission (at no cost to you) on qualifying purchases which allows me to keep creating amazing free content for you. Support FitFab50 by using the links in my articles to shop. Thank you!
Let's get started by looking at some of the best compression clothing for anxiety.
This clothing offers relief for those that struggle with seams and clothing, need help regulating their emotions, and live with Autism Spectrum Disorders, ADHD, Dyspraxia, and more.
---
---
---
---
Anxiety definition
Anxiety is a feeling of fear, dread, and uneasiness. It might cause you to sweat, feel restless and tense, and have a rapid heartbeat. It can be a normal reaction to stress. For example, you might feel anxious when faced with a difficult problem at work, before taking a test, or before making an important decision. It can help you to cope. The anxiety may give you a boost of energy or help you focus. But for people with anxiety disorders, the fear is not temporary and can be overwhelming. [1]Anxiety definition. Medline Plus. Article retrieved on 2022 April 28 from https://medlineplus.gov/anxiety.html
Types
Causes
Fear
Worry
Stress
Tension
Shame
Angst [3]6 Common Causes of Anxiety and Ways to Cope With Them. Updated on June 10, 2020 by Inspire Malibu. Article retrieved on 2022 April 28 from …

Continue reading
➥Read also…Best compression shirts for hot weather
Compression clothing for medical use
What is compression clothing?
Compression clothing is designed to increase blood flow and oxygenation in muscle tissue, which can help athletes perform better during short bursts of activity. Compression clothing has been shown to be useful in reducing muscle soreness and tiredness in studies. This effect occurs not just when you wear them during activity, but it also lasts afterward.
The right fabric can be very soothing
Calming compression clothing provides a constant soft 'hug' for the body, which can delay and sometimes avoid the onset of an anxiety attack.
➥Read also… Compression shirts for autism
A high waist makes me feel safe and secure
Clothing has a direct impact on our mood, attitude, and self-confidence. It has the ability to improve our psychological condition as well as our job performance. When we feel like we're dressed for the occasion, we can accomplish more. Our clothes selections can reflect a variety of emotions depending on the style, material, color, and shape we choose.
➥Read also… Clothing for anxiety
Autism and deep pressure stimulation
Deep pressure is widely used by occupational therapists for people with autism spectrum disorders.
Deep pressure has been defined as the "sensation produced when an individual is hugged, squeezed, stroked, or held. [4]Krauss K. E. The effects of deep pressure touch on anxiety. The American Journal of Occupational Therapy. 1987;41(6):366–373. doi: 10.5014/ajot.41.6.366. [PubMed] … Continue reading
Compression clothing gently and evenly squeezes the body without pinching or binding.
Adults often find significant sensory relief with the clothing, and even children who resist other clothing often crave compression outfits. [5]5 Best Off the Shelf Deep Touch Stimulation Products. AppliedBehaviorAnalysis. Article retrieved on 2022 April 28 from … Continue reading
➥Read also… What are compression shorts for
Is compression clothing helpful for anxiety?
Is compression clothing good for anxiety? Compression clothing helps your body recover and rest by improving blood circulation. These items apply pressure, which many people who suffer from anxiety find soothing.
Shirts, shorts, socks, leggings, armbands, footwear, and a variety of other items are available now. The hard, squeezing sensation they produce is a sensory trigger for many people, making them feel at ease. They can be worn before, during, or after physical activity, or whenever you feel your stress and anxiety levels are rising.
➥Read also… Compression garments for stomach
How does compression clothing affect the body?
Compression clothing helps to speed up the process of muscle recovery after exercise. These garments aid in the mending of injured muscle tissue and the rebuilding of muscles by reducing muscular fatigue and increasing blood pressure. Aside from that, the tightness of these garments can help to reduce swelling.
If you enjoyed, "Is compression clothing helpful for anxiety?", be sure to check out related posts below!
Last update on 2022-04-01 / Affiliate links / Images from Amazon Product Advertising API