It's important to look after the sensitive skin around your eyes. We have put together several products for those of you looking at how to soothe irritated skin around eyes.
I may earn a commission when you purchase through a link on this page.
As an Amazon Associate, I may receive a commission for a qualifying purchase
Sponsored by MYLAB BOX, INC.
Screen for 96 food sensitivities with our at home test. shop now
The eyelid is quite unique, as the skin is thinner than the rest of the skin on the body. In addition, it lacks the fat which cushions the rest of the body's skin. As a result, your eyelids are more susceptible to irritants and skin conditions.
La Roche-Posay Cicaplast Balm B5, Healing Ointment and Soothing Therapeutic Multi Purpose Cream for Dry & Irritated Skin, Body and Hand Balm, Baby Safe, Fragrance Free
This multi-purpose soothing cream for cracked, chapped, chafed skin and dry skin irritations helps to hydrate and soothe.
Non-greasy, skin protectant and healing ointment helps to protect & relieve dry, rough skin. Hydrating therapeutic cream protects chafed skin due to diaper rash and helps seal out wetness, while helping to treat & prevent diaper rash.
Suitable for adults, children and babies 1 week and up. Safe for babies.
How to soothe irritated skin around eyes starts with finding the cause.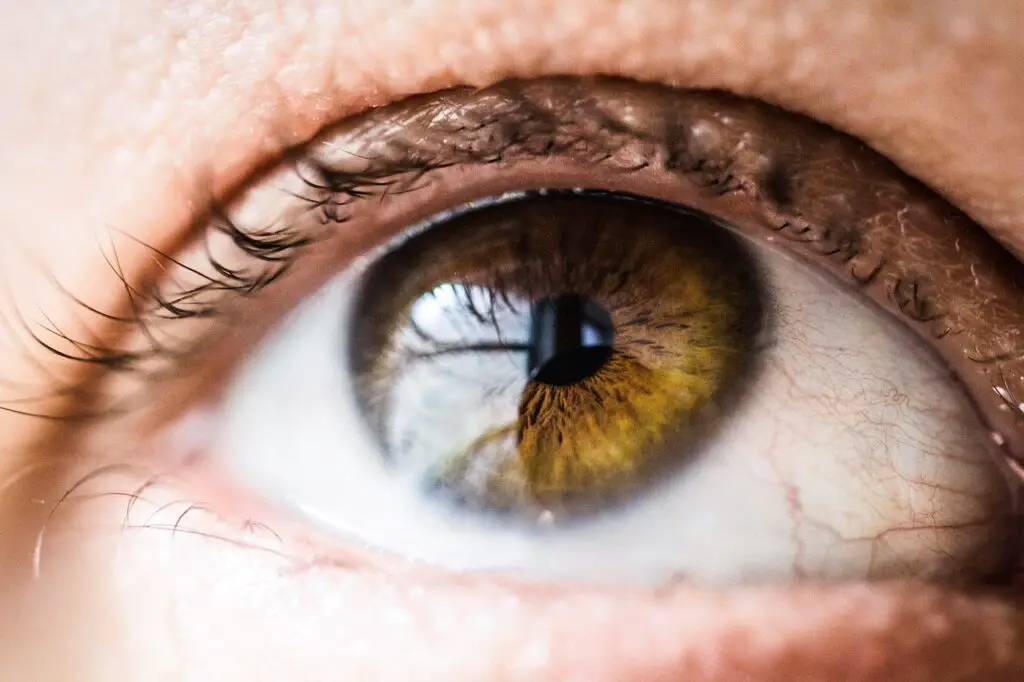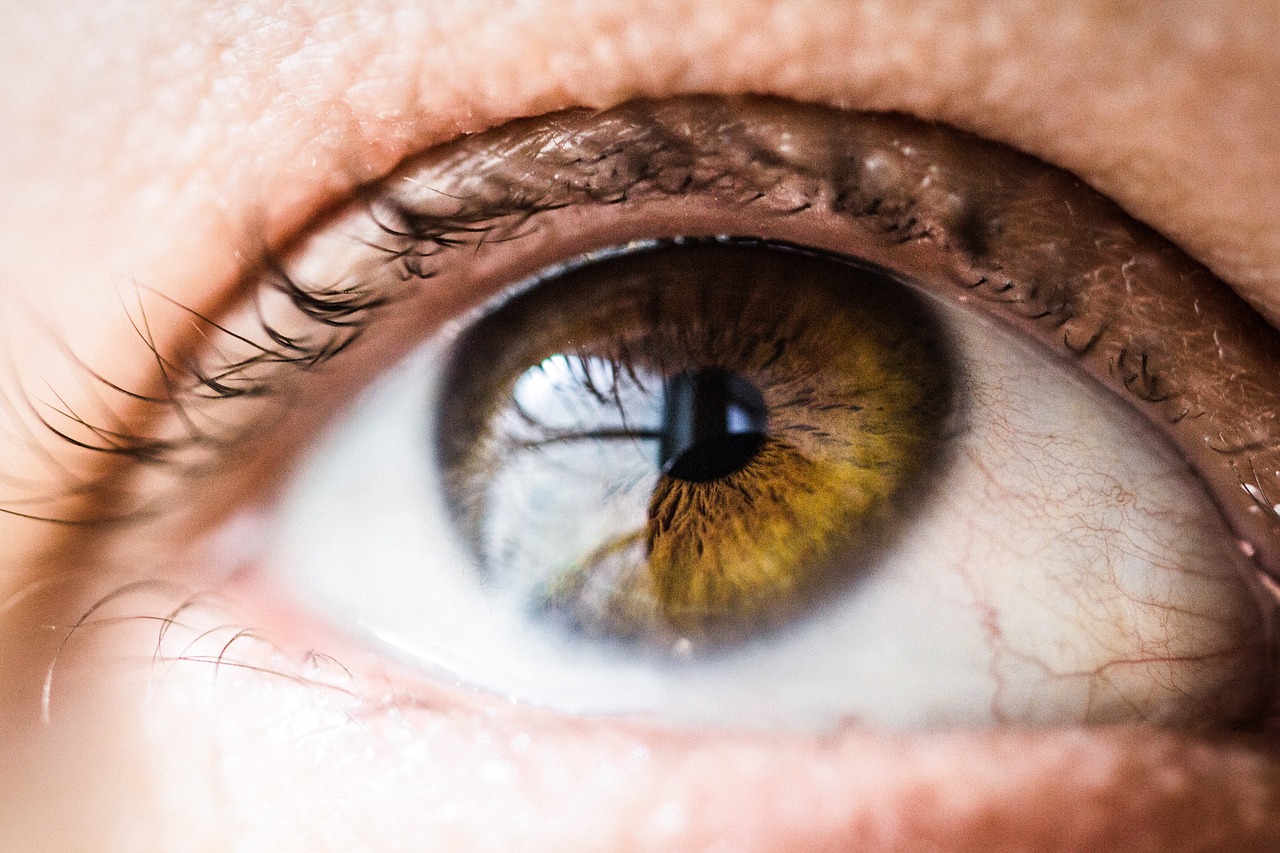 What causes irritated skin around the eyes?
There are a number of causes of dry or irritated skin around the eyes or on the eyelids, including:
Low humidity
The natural aging process
Exposure to irritants or harsh chemicals
Besides the factors just mentioned, there are other conditions that can vary in severity causing dry eyelids, such as; contact dermatitis, atopic dermatitis, and blepharitis.
What are the best products to treat irritated skin around the eyes?
Bestseller No. 1
Burt's Bees Sensitive Solutions Calming Eye Cream with Aloe and Rice Milk, 0.5 Fluid Ounces
DEVELOPED WITH DERMATOLOGISTS: Burt's Bees eye cream for sensitive skin is developed with dermatologists and has received the National Eczema Association Seal of Acceptance; package may vary
IMPROVE SKIN'S MOISTURE BARRIER: An intentional blend of humectants, oils and squalane to improve skin's moisture barrier, when used daily as directed, while soothing visible redness and irritation
BURT'S BEES SYNERGISTIC BLEND OF ALOE, RICE MILK AND HONEY: Clinically shown to calm and soothe sensitive skin, reducing visible signs of redness and helping to restore the skin's moisture barrier
Sale
Bestseller No. 2
Nourishing Eye Cream for Dark Circles, Fine Lines, Sagginess & Puffiness. Best Under & Around Eyes Moisturizing Treatment with Organic Jojoba oil, Vitamin E & Witch Hazel by Simplified Skin 1.7 oz
Natural & Organic Ingredients: Simplified Skin Eyecream is the best blend available in market which contains extracts of Organic Grapeseed oil, Jojoba oil, Evening primrose oil, Sunflower Seed Oil, Neem Seed Oil, Vitamin E and more. It Hydrates tired eyes for wide-awake refreshed look.
Skin Nourishing: Super Antiaging eye cream has been formulated specifically for the thinner and most sensitive skin around the eyes which helps to Reduce Wrinkle, signs of Aging, Crows feet, eye under Bag and Fine Lines. This firming eye cream instantly make your eyes look more Rested, Radiant and Vibrant.
Anti-Agin Benefits: You can use this cream in the Morning for skin Protection and Collagen support all day along and use it in the Night before going to bed for skin Nourishment. Can be used on the Face and Neck also Light enough to be used under makeup. Ideal for all Skin types.
Bestseller No. 3
Paulas Choice--SKIN PERFECTING 2% BHA Liquid Salicylic Acid Exfoliant--Facial Exfoliant for Blackheads, Enlarged Pores, Wrinkles & Fine Lines, 4 oz Bottle
GENTLE NON-ABRASIVE LEAVE-ON EXFOLIATOR: with 2% BHA (Beta hydroxy acid) to unclog & diminish enlarged pores, exfoliate dead skin cells, smooth wrinkles & brighten & even out skin tone. Combats redness, wrinkles, aging, enlarged pores, & blackheads. PACKAGING MAY VARY.
Dramatically improves skin's texture for radiant youthful even-toned skin. Beta hydroxy acid (BHA also known as salicylic acid) mimics the natural exfoliation process of younger skin by helping it shed extra layers while unclogging and clearing pores.
HYDRATE, BRIGHTEN & SMOOTH FINE LINES: Our unique, non-abrasive, leave-on exfoliant is gentle enough for daily use on all skin types. Exfoliates dead skin cells while clearing pores for a more even tone, plus it visibly reduces fine lines & wrinkles.
Sale
Bestseller No. 4
TruSkin Vitamin C Serum for Face, Anti Aging Serum with Hyaluronic Acid, Vitamin E, Organic Aloe Vera and Jojoba Oil, Hydrating & Brightening Serum for Dark Spots, Fine Lines and Wrinkles, 1 fl oz
ANTI AGING FACE SERUM - Vitamin C blends with Botanical Hyaluronic Acid, Vitamin E, Witch Hazel, and Jojoba Oil in an anti aging, skin brightening formula designed to improve wrinkles and dark spots
OUR CUSTOMERS KNOW BEST - Don't just take our word for it, see thousands of reviews from real Amazon customers rave about brighter, fresher looking skin
PLANT-BASED FORMULATION - No added synthetic colors, fragrances, parabens, phthalates, sulfates, PEGs, or GMOs. Our active botanicals combine in a silky smooth anti-aging serum that can be used day or night.
Sale
Bestseller No. 5
LilyAna Naturals Eye Cream - 2-Month Supply - Made in USA, Eye Cream for Dark Circles and Puffiness, Under Eye Cream, Anti Aging Eye Cream, Improve the look of Fine Lines and Wrinkles, Rosehip and Hibiscus Botanicals - 1.7oz (1-Pack)
POWERFUL REJUVENATION. All-in-one Eye Cream absorbs quickly to rejuvenate the delicate eye area for bright, lifted, youthful looking eyes. Our multi-tasking formula helps reinforce and firm the look of skin; minimize the appearance of fine lines and wrinkles, and lock in moisture.
ADVANCED BOTANICAL FORMULA. Light yet nourishing cream pampers and protects delicate skin with a carefully chosen blend of restorative botanicals and antioxidants including Provitamin A and B5, Vitamin C Ester, Vitamin E, Rosehip Seed Oil, and Hibiscus Flower and Rosemary Leaf Extract.
LASTING RESULTS. Our Eye Cream gives eyes complete anti-aging moisturizing protection all day and night. Addresses the most common frustrations associated with aging skin around the eyes (dark circles, puffiness, loss of firmness, sagging skin, wrinkles, crow's feet, and dryness).
What is contact dermatitis?
Contact dermatitis is a condition that occurs when your skin comes into contact with an irritant. As a result, your skin may become dry, red, irritated, and flaky skin.
Treatments include:
Identify and avoid contact – Identity the cause of the contact dermatitis and avoid contact with it
Moisturizers – when applied directly to the skin, emollients reduce water loss and moisturize the skin 
Topical corticosteroids – For more severe skin conditions, your dermatologist may treat red or sore skin with a topical corticosteroid to quickly reduce the inflammation.
➥See Best Exfoliators for Dry Skin
What is atopic dermatitis?
Atopic dermatitis is a skin condition that can cause scaling on your skin as well as making it itchy, red, and even crack.
This condition is quite common among young children. The condition can be hereditary or caused by environmental factors. While atopic dermatitis is a chronic condition, flare-ups can be treated with a variety of topical treatments.
Treatments include:
Moisturizers– Daily use is advised to avoid the skin becoming dry
Topical corticosteroids – Topical creams can reduce swelling and redness
Antihistamines – For severe itching, antihistamines are often prescribed
What is Blepharitis?
Blepharitis is a skin condition that occurs on the eyelid and can be caused by bacteria.  Blepharitis affects your eyelashes or the inner edge of the eye. Blepharitis can cause symptoms such as irritation, redness, burning, and watery eyes.
Treatments include:
Proper eyelid hygiene – It's essential to cleanse your eyelids every day
Warm washcloth – Gently place a warm cloth over the eyes for around 10 minutes
Antibiotic drops and ointments – For more serious conditions, you may be prescribed a course of antibiotic ointments, creams, or eye drops.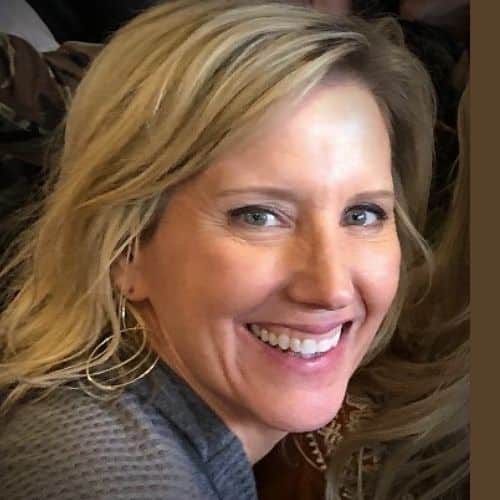 Claudia Faucher is a full-time fitness training expert and lifestyle blogger. She is also been a certified Les Mills BodyPump instructor for the past 5 years and a fitness instructor for over 20 years. Claudia is a personal trainer and creates fitness training programs for seniors and people of all ages. She likes to use her skills and experiences to help others on their fitness journeys.
Last update on 2023-02-20 / Affiliate links / Images from Amazon Product Advertising API