Are you looking for different ways to shape your bodywithout surgery? Did you know that you can use a faja to get that hour glass figure everyone wants?
I may earn a commission when you purchase through a link on this page.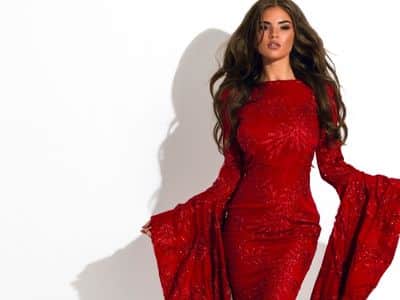 Now, the word is out about women using a faja body shaper for years and it works perfectly! Here's what I'll be sharing in this review:
What is a faja?
A faja is a body shaper that helps you to achieve the hourglass figure you're looking for.
It's made of latex and will be used to shape your waist, hips, and back. A faja can be worn under clothes or over them.
A faja is also known as a waist trainer, girdle or waist cincher.
How to choose the best fajas for my body shape?
When it comes to choosing the best fajas for your body shape, there are a few key things to keep in mind.
First, you need to figure out your body type: Are you curvy? Slim? Petite? Tall? Once you know what category your body fits into, you will start looking at the different faja styles that are available.
The next step is to find an online store that sells the best fajas colombianas and read reviews from other customers who have purchased them. This will help you identify which brands are most popular and which types of fajas seem to work best for specific body shapes.
Finally, once you've narrowed down your options, try on several different styles until you find one that fits comfortably and makes you feel confident!
Also see, Men's slimming shirts for every day wear
Is a faja the same as shapewear? 
Yes and no. A faja is a form of shapewear. A faja is also called a waist trainer or a corset. 
Shapewearis a general term that refers to all the different types of garments you will use to shape your body. They will include waist trainers, girdles, body shapers, body suits, and more.
Fajas are a specific type of body shaper that is used to smooth out and flatten the stomach area. They are typically made of latex or rubber and come in different styles, from undergarments that hold the stomach in place to outer garments that are worn over clothing.
What is unique about fajas is that they are shapewear with a focus on creating that hour-glass figure. The highest quality fajas are Colombian fajas.  
While you will find plenty of other brands producing fajas from around the world, just know that the best shapewear waist training garments are still produced in the Gateway to South America.
Waist trainer 
Waist training faja is a garment designed to reduce the natural waist size. Waist training was used since ancient times in order to achieve an hourglass shape. Nowadays, it has gained importance among women and a large number of them are trained using waist trimmers to give their bodies the desired figure.
These are some of the secrets that celebrities follow to get their perfect figures and now people want to be like them, only then they need something that will help retain their original body shape but also keep their belly in place and all you need is waist training/trainer.
The best thing about this effective workout is that you will do it effortlessly from your home and on your own.
Weight loss 
A faja can be worn to help slim the body. It is often made of latex or other materials that compress the body. The faja is thought to help people with weight loss by reducing the size of the waist and hips. It will also help to improve the appearance of the body by making it look more toned.
To use a faja for weight loss, it is important to choose the right size. The faja should be tight enough to compress the body, but not so tight that it is uncomfortable. It is also important to select a faja that is made of materials that will not cause skin irritation.
Once the faja is in place, it is important to wear it for the amount of time recommended by the manufacturer. In most cases, the faja should be worn for at least eight hours per day. It is also important to drink plenty of water while wearing the faja to avoid dehydration.
When used correctly, a faja will help toslim the body and improve its appearance. However, it is important to remember that a faja is not a miracle cure to lose weight. In order to lose weight, it is necessary to make healthy lifestyle choices and to exercise regularly.
Do fajas help with posture?
A faja colombiana is often worn around the waist to help with posture. The faja helps to support the back and abdominal muscles, and can also be used to help slim the waistline.
There are many different types of fajas available, and they can be made from a variety of materials including latex, neoprene, and cotton.
When choosing a faja, it is important to select one that is the right size and that provides the level of support you need. It is also important to choose a faja that is comfortable to wear, as you will be wearing it for extended periods of time.
To use a faja, first put it on around your waist and then adjust it to the desired level of tightness. Once the faja is in place, you should stand up straight and tall. You may need to adjust the faja periodically throughout the day to ensure that it is still providing the desired level of support.
If you are wearing a faja to help with posture, you should avoid slouching or hunching over. Instead, you should keep your back straight and your shoulders back. You may also find it helpful to practice good posture habits such as walking with your head up and your shoulders back.
Wearing a faja can take some time to get used to, but it is important to persevere with it. The longer you wear the faja, the more your posture will improve. In time, you should find that you no longer need to wear the faja to maintain good posture.
Using a faja body shaper after surgery
A faja is typically worn to support the body after surgery, such as a Brazilian Butt Lift or BBL. It is important to wear a faja for the first few weeks after surgery to help the skin adjust to its new shape and to support the internal organs as they heal. Wearing a faja will also help to reduce swelling and bruising.
There are a few things to keep in mind when wearing a faja:
Wear the faja for the first few weeks after surgery, as directed by your surgeon.
Make sure the faja is not too tight. It should be snug but comfortable.
Wash your Colombian faja  regularly.
Take breaks from wearing the faja throughout the day to avoid skin
What to expect using a faja body shaper without surgery
Using a faja body shaper without surgery is a great option for those who want to target specific areas of the body. The results are not permanent, but they are definitely worth it!
A faja body shaper is a compression garment that helps to shape your body by lifting and supporting breasts, buttocks and abdomen. These garments will be worn under clothes and often come with removable pads that will be placed in strategic areas to help create the desired effect.
They work by putting pressure on the muscles in the targeted area, which causes them to contract and push outwards. This creates a more defined shape in these areas than you would have naturally.
A faja will shape your body without the need for surgery but are not meant as long-term solution for weight loss or fitness goals. Yet, if you're looking for a quick way to give yourself an hourglass figure—or just want some extra help shaping your body—a faja without surgery may be the answer for you desire.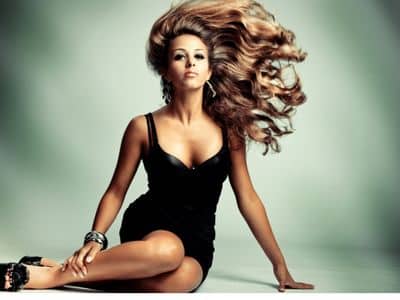 Fajas – Quick Review
Fajas are a type of shapewear compression garments
They are designed with a focus on creating the hour-glass figure than most shapewear products
Best quality brands of fajas are manufactured in Columbia
Often used for post surgery support
Work instantly to create body shape without surgery or surgical methods, but results are temporary
For permanent results, consult a board certified plastic surgeon,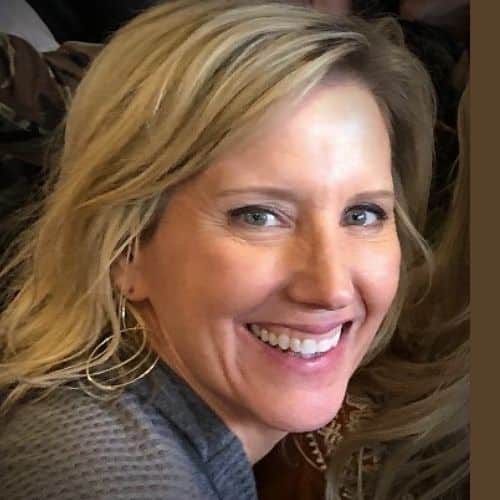 Claudia Faucher is a full-time fitness training expert and lifestyle blogger. She is also been a certified Les Mills BodyPump instructor for the past 5 years and a fitness instructor for over 20 years. Claudia is a personal trainer and creates fitness training programs for seniors and people of all ages. She likes to use her skills and experiences to help others on their fitness journeys.
Last update on 2023-08-31 / Affiliate links / Images from Amazon Product Advertising API