When it comes to choosing the best workout underwear for women, there are a few things to consider such as comfort and fit, support, and finally, finding a style that flatters your shape. But if you want to get the most life from your sports underwear, you should definitely think about what is the best detergent for workout underwear.
I may earn a commission when you purchase through a link on this page.
What is the best way to wash your workout clothes?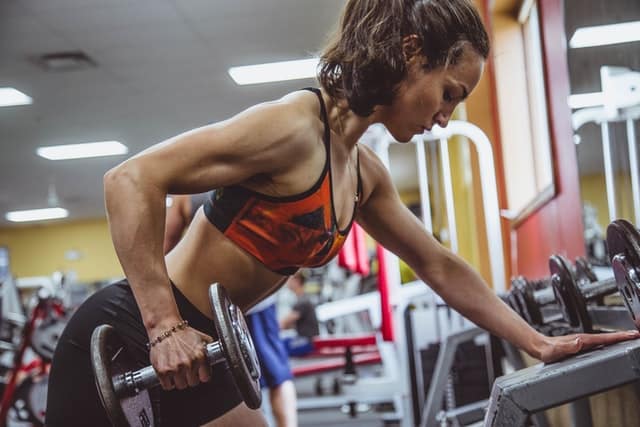 Athletic clothes can be a breeding ground for bacteria if not washed properly.
There are many different ways to wash workout clothes, but there are a few basic guidelines that will help you keep your workout clothes clean and safe.
To avoid staining or pilling, washing workout clothes in hot water is recommended. In cold temperatures, your workout clothes will tend to retain more dirt and need to be laundered more frequently.
When laundering, always use a gentle cycle and low heat when possible. Do not use bleach or other harsh chemicals on the outside of your workout clothes.
When washing athletic clothing items with zippers, always open the zipper all the way before turning it inside out. This will ensure that the zippers do not get caught up in the washing machine and cause damage.
➥See also… Best no show underwear for yoga pants
What is the best detergent for workout underwear?
There are a lot of detergents on the market, and each one claims to be the best for sensitive skin or odor-free clothing.
Some of them contain ingredients that may be better suited for everyday clothes, while others are specifically designed for workout wear.
Choosing a detergent that works well with your skin type and will prevent odor build-up and rashes is important.
When it comes to the best performance laundry detergent brands, two brands stand out:
Use caution when washing workout underwear that is made from synthetic materials such as nylon or spandex – some types of detergent can damage these materials, which can lead to pilling or holes in the fabric.
Before washing any workout clothing, check the care tag to see if it recommends a specific detergent.
All of these factors can contribute to choosing the right detergent for your workout wear.
Should workout clothes be washed separately?
A common mistake many people make when it comes to washing workout clothes is that they mix them with regular laundry.
The problem with this is that workout clothes often have absorbent materials on them, like cotton or synthetic materials, which can cause the fabric to become soiled and damaged.
If you do want to wash workout clothes separately, then you need to make sure that you are using the right type of detergent. A detergent designed specifically for workout clothes will be able to reduce any odors while also being able to clean the fabric.
When selecting a detergent, you should look for one that is free of dyes and additives. These could potentially be irritating to your skin if you're wearing tight clothing during your workout.
In the end, make sure that you are rinsing each item thoroughly before placing it in the dryer.
Should you wash workout clothes after every use?
Yes. Washing with workout gear after each use can be a hassle, but doing so can actually help your clothes last longer.
As with most things, it's best to follow the instructions on the tag. Many workout clothes are made to be machine-washed.
However, if you don't have a machine or prefer not to use one, you can hand-wash your workout clothes in cold water and hang them dry.
There are two main reasons for washing workout clothes after every use: 1) To remove any sweat build-up that might cause stinky odors. 2) To remove dirt and other contaminants from the fabric.
Washing regularly can reduce the buildup of harmful bacteria and keep your clothes smelling fresh!
What is the best way to wash your underwear in a washing machine?
The best way to wash your underwear is to put all of the items that you want to wash in a laundry basket.
Once separated from your regular laundry, flip all underwear inside out.
Then, open the lid and add one-quarter of an ounce of detergent for each pair of underwear that you want to wash. Close the lid and then gently turn the machine on.
You should wash your underwear in a normal cycle. If your machine has a delicate cycle, go ahead and choose this option instead of a regular cycle.
Once your washing machine is done doing its thing, remove the items from the washer and dry them by placing them in a dryer for about 10 minutes.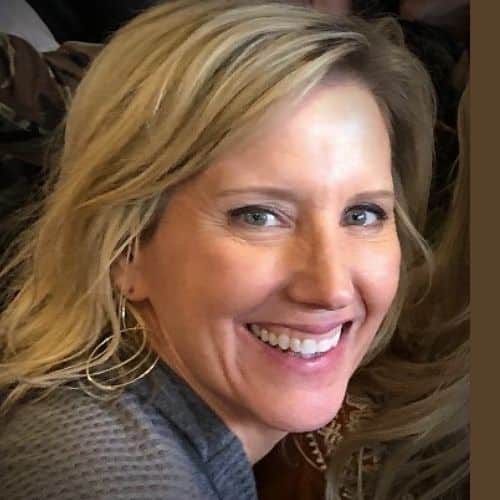 Claudia Faucher is a full-time fitness training expert and lifestyle blogger. She is also been a certified Les Mills BodyPump instructor for the past 5 years and a fitness instructor for over 20 years. Claudia is a personal trainer and creates fitness training programs for seniors and people of all ages. She likes to use her skills and experiences to help others on their fitness journeys.