Concealer is a magician's wand that should be in every person's makeup bag. It's the perfect tool for that fresh-faced look, regardless of your lack of sleep or time of day. In this post I share answers to the question "What is concealer used for?" and just as important, how to use it!
I may earn a commission when you purchase through a link on this page.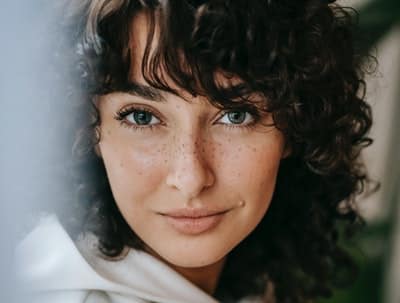 What is concealer used for?
Concealer is similar to foundation in that it covers dark circles, age spots, blemishes, and other defects by concealing pigments and blending them into the skin.
Always use concealer on top of your foundation to keep it from smudging.
Foundation vs concealer
Foundation is designed to be used to the entire face for a more uniform skin tone and to blur fine lines, dark spots, acne scars, and other imperfections.
Concealer is only for particular areas of the face, such as dark circles around the eyes and blemishes.
You may also be interested in my recently updated post on the Best Eyebrow Pencils for No Eyebrows.
Do you apply concealer before or after foundation?
To reduce general redness, discoloration, and tiny blemishes, use foundation first. If you use concealer first, you may wind up wiping some off or using a lot more product than required while applying foundation.
Maybelline Instant Age Rewind Eraser Dark Circles Treatment Concealer
BEST SELLER!
Maybelline – $8.80 – Shop this look 

Maybelline Instant Age Rewind Concealer: America's Number 1 Concealer; Erase the look of dark circles, correct the appearance of redness and brighten the look of dull skin with Instant Age Rewind Eraser multi-use concealer
Anti-Aging Concealer: Turn back time with this anti-aging under eye treatment concealer infused with Haloxyl; Say bye bye to the look of fine lines, blemishes, redness, and dark circles, and hello to a radiant, well rested, refreshed looking eye area
How to use concealer and foundation
Choosing a foundation
Find a color that matches your skin
The foundation you choose should match your skin tone as closely as possible. When choosing foundation to try, choose the one that appears to match the best, as well as one shade darker and one shade lighter possibilities.
Most cosmetics lines have a numerical system in place to assist you in making your decision, but each system is unique to that line. The majority of companies use numbers ranging from 10 to 50 or 1 to 10, with higher numbers indicating darker skin.
See also…Top 10 best anti aging skin care products
Know your undertone
An undertone is the color from underneath the surface of your skin that affects your overall hue. There are three undertones – cool, warm, and neutral.
A cool undertone is generally associated with skin that has hints of blue, pink, or a ruddy red complexion. A warm undertone is more peachy, golden, or yellow.
See also…How to use THE ORDINARY products
Test the foundation on the jaw and chest
The simplest way to do this is with department drugstore samples, but you may get a general idea at the drugstore by putting the bottle up to your face and gazing in the mirror to see how closely it matches.
Makeup enthusiasts disagree on where to test the foundation, although both sides have valid reasons. Don't test the foundation on your arm, though, because the skin on your arm is generally darker than the skin on your face.
Test the color under natural light.
What you see in the shop will not be what you receive until you spend your day beneath the bright lights of a department store. While the samples are on your skin, go outside with a mirror.
The foundation sample that blends in nearly undetectably with your skin tone is ideal. Allow the foundation to dry and oxidize for a few minutes before passing judgment.
Examine it when it has dried to see how it appears.
Choose between powder and liquid foundation. 
Both sides have passionate supporters and opponents. When determining which type of foundation is best for you, keep the following points in mind:
Liquid foundation gives you greater control when it comes to mixing. Poor blending or an uneven tone match, on the other hand, might produce visible lines where the foundation finishes.
Powder foundation absorbs oil and perspiration but can leave a caked-on look, and it can even define wrinkles and scaly skin. To reduce the impact, use a soft touch.
See also…Best cheap makeup organizers
Choosing the finish
The majority of foundations are semi-matte. These are suitable for practically every skin type.
Matte foundations are great for balancing oily skin. Illuminating foundation adds radiance to the skin and can assist to conceal wrinkles.
How to choose concealer
When it comes to concealer, look for one that is "the same shade as your skin tone to cover anything on the face, then go one or two shades lighter in the under-eye area.
Sale
Revlon PhotoReady Candid Concealer, with Anti-Pollution, Antioxidant, Anti-Blue Light Ingredients, without Parabens, Pthalates and Fragrances; Light.34 Fluid Oz
What's in: anti-pollution, antioxidant, anti-blue light ingredients
What's out: oils, parabens, phthalates, synthetic dyes and fragrances
Suitable for sensitive skin
There are three types of concealer to choose from:
Liquid concealer, concealer stick, and cream-to-powder concealer
Pick a color close to your foundation
Concealer that hides imperfections on the majority of your face should match your foundation as closely as possible. You can go one shade lighter if you're masking bigger dark spots, such as heavy eye circles.

Consider the finish
Concealers are available in a variety of finishes, from matte to satin. After using non-matte concealers, they generally need to be set with powder.
Learn about color correction
The purpose of a bright colored concealer is to mask discoloration. This is based on the color wheel, which states that two hues that are diametrically opposed will cancel each other out.
If you want to conceal black eye circles, veins, or other brightly colored spots, use a concealer.
Applying the Makeup
Moisturize your face
This will protect your skin while also giving your makeup a more natural appearance. Apply sunscreen as well if your moisturizer does not include sun protection.
Sale
L'Oreal Paris Makeup Infallible Full Wear Waterproof Matte Concealer, Cashmere
Full Coverage Concealer: Experience full coverage and full face wear with a flawless matte finish for up to 24 hours; This multi use formula conceals imperfections and covers blemishes while doubling as a contour highlight product
Maximum Coverage: Our extra large applicator provides maximum coverage in one stroke to cover under-eye circles, acne scars, and discoloration; Our waterproof, non greasy formula won't transfer, fade, or flake
25 Unique Shades: Choose a shade that best matches your skin tone to conceal imperfections, go 1-2 shades deeper to contour and 1-2 shade lighter to highlight and brighten; This full coverage formula can also be used on the body
If necessary, use a color-correcting concealer
Apply the color-correcting concealer of the opposite hue on the color wheel on dark eye circles, port wine birthmarks, or other colorful places.
Blend it in, but don't expect it to go away; the foundation and skin tone concealer will take care of that.
Apply foundation all over your face with a sweeping motion
Use a makeup sponge, your fingertips, or a foundation brush (for liquid foundation only).
Brush the foundation all over your face and smooth until it's evenly distributed, being careful not to wipe away too much of the color-correcting concealer. Blending is best done using a stippling brush.
Make the necessary changes
Examine your jawline, since this is where a lack of blending is most noticeable. If you see a line, blend your foundation into your neckline by extending it a little below the jawline.
This can help you get a more uniform look with your makeup. Tap the foundation with a bare powder puff if it seems too thick or caked on in any area.
See also… How can I grow my eyebrows faster
How to use concealer stick
Concealer may be used for a number of purposes, and with the correct application techniques, a concealer stick can easily handle them all.
Lord & Berry
Macadamia nut oil and waterlily extracts regenerate and heal skin
Long-lasting, heat-resistant formula stays in place throughout the entire day
Concealer and foundation stick boasts a very rich formulation for small dose usage
Simply draw the concealer stick over the area and smooth or massage into the skin with clean fingertips to create a neat line under the brows, prime eyelids, or give a little depth to lips.
To highlight using a concealer stick, draw onto the skin the regions of the face you want to brighten, then blend out with your fingertips or a wet makeup sponge of your choosing, depending on how much and where you apply it.
Concealer or foundation first
Unless you're using a powder foundation, always apply your foundation first. If you use concealer first, you may wind yourself wiping some off while applying foundation or using far more product than is required, resulting in a thick, caked-on appearance.
What concealer should I use
If you want barely-there, your skin-but-better results, or robust and long-lasting complete coverage that will last all day, consider shade, formula, and coverage when picking a concealer.
My top choice for best general purpose concealer is the Maybelline Instant Age Rewind Eraser  shown at the top.
Another great one is NYX PROFESSIONAL MAKEUP HD Studio Photogenic Concealer Wand . It's slightly less expensive and does a great job.
How to use concealer under eyes
You may be tempted to brush your concealer straight on top of your under-eye circles or bags, resist—doing so will draw attention to puffiness.
Instead, draw an upside-down triangle with your concealer to brighten up your skin and hide any discoloration.
What is concealer used for in makeup?
Concealer is comparable to foundation in that it covers dark circles, age spots, blemishes, and other defects by concealing pigments and blending them into the skin. Always use concealer on top of your foundation to keep it from smudging.
Best concealer for natural look
My number one choice is COVERGIRL TruBlend Undercover Concealer .
I absolutely love this concealer, but it can be difficult to find in stores. It packs a punch when it comes to coverage.
Sale
This formula is great for days when you don't want to use foundation because it feels light.
Many concealers might feel thick and crusty under the eyes, but this one makes me forget I'm wearing any at all, which is the ultimate aim.
Can you use concealer as contour?
Although you may not consider concealer to be contour makeup, applying a creamy, long-lasting stick concealer is one of the simplest methods to obtain a photo-ready, softly sculpted face.
Is concealer supposed to be lighter than your skin?
Always choose a color that is one shade lighter than your foundation.   The dark discoloration will be covered by the lighter tone, but don't go too lightly. A ghostly shadow can be created by concealers that are more than one shade lighter than your skin tone.
If you enjoyed, What is concealer used for, be sure to see other recent posts listed below.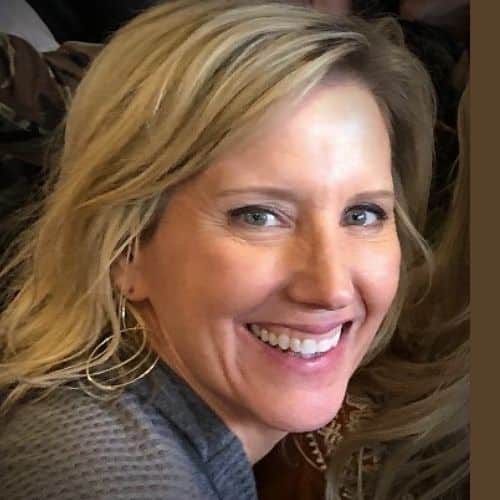 Claudia Faucher is a full-time fitness training expert and lifestyle blogger. She is also been a certified Les Mills BodyPump instructor for the past 5 years and a fitness instructor for over 20 years. Claudia is a personal trainer and creates fitness training programs for seniors and people of all ages. She likes to use her skills and experiences to help others on their fitness journeys.
Last update on 2023-08-31 / Affiliate links / Images from Amazon Product Advertising API