Excessive or unwanted hair that grows on a woman's body and face is a common condition that affects 5-10% of women. So what causes facial hair in women and how can it be avoided?
Facial hair in women is due to hormonal changes, polycystic ovary syndrome (PCOS), medication, age, and genetics. Laser hair removal is a long-term method for hair removal, but not permanent. The best way to get rid of facial hair permanently is through electrolysis.
In this post, I will discuss each of the key contributors to excessive hair growth, and several non-surgical hair removal options you may want to try.
So what causes facial hair in women?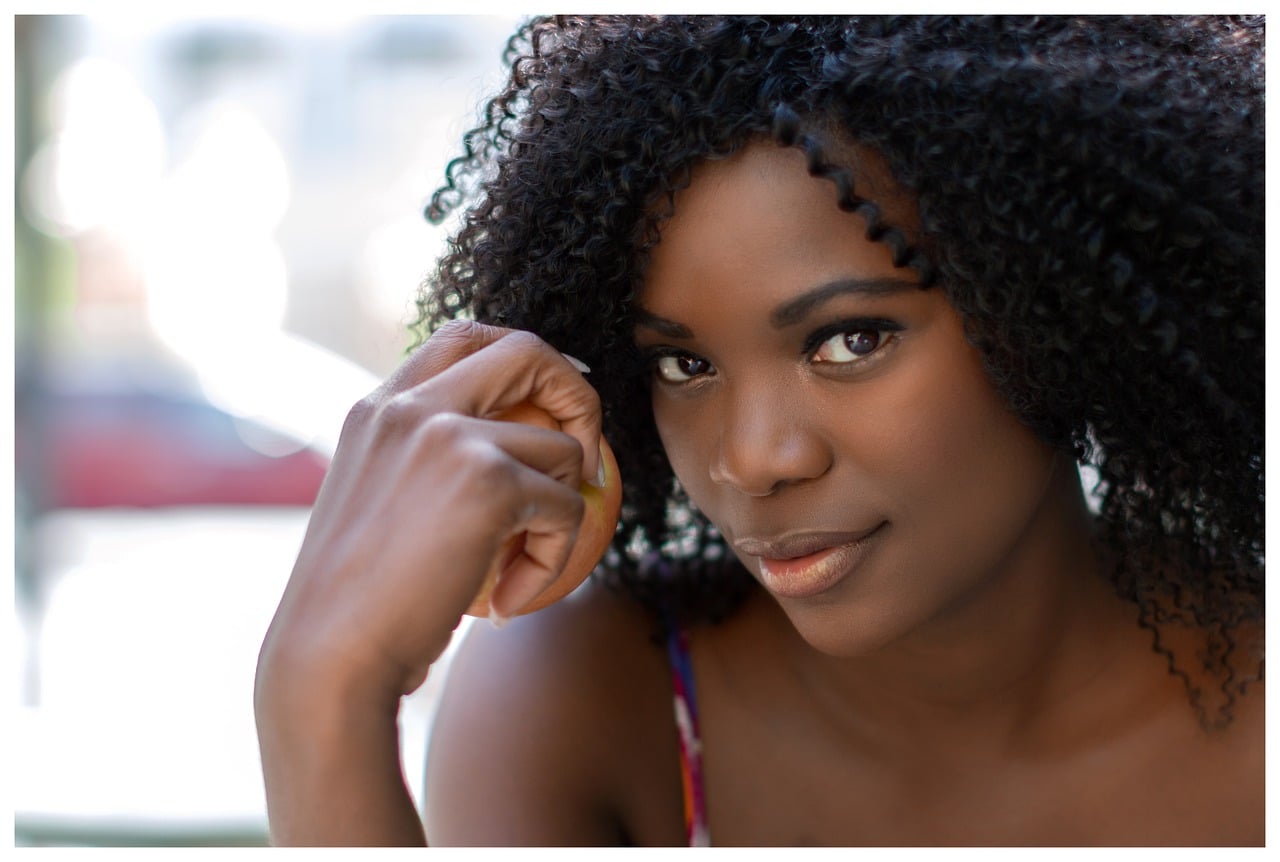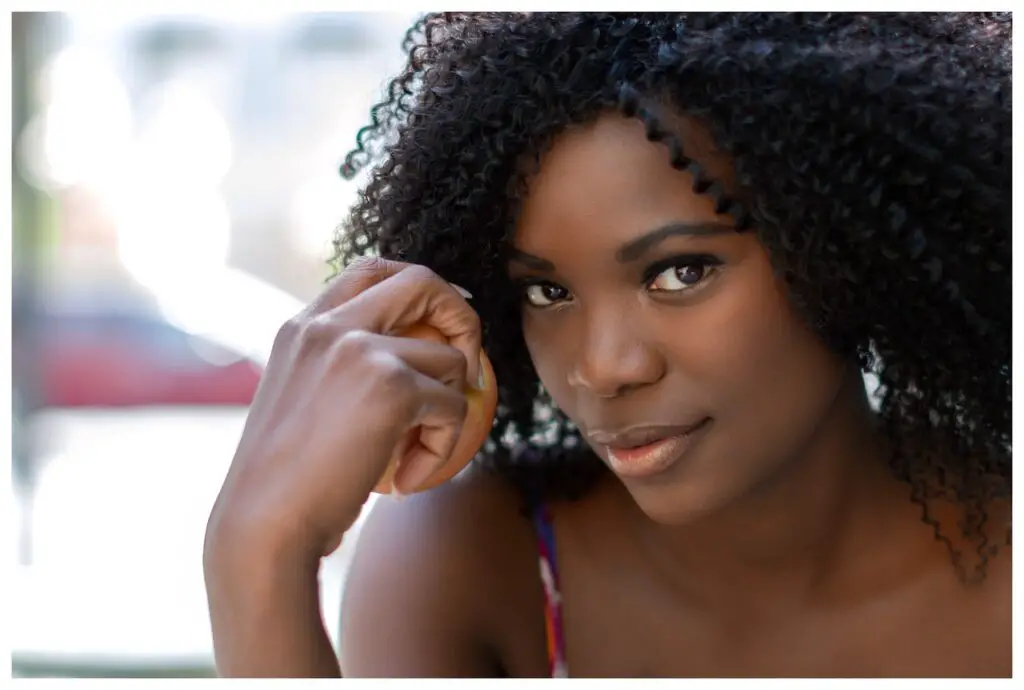 All women have hair on their bodies and faces. It is usually very fine and light in color. If it grows thick and dark, it can be embarrassing. You are not alone is to be searching for how to remove unwanted hair or how to stop chin hair on women.
Hormonal changes
Sale
Facial Hair Remover for Women(The Latest Upgrade)Rechargeable, 2 x Replacement Heads Included, Electric Facial Hair Remover Painless,Portable Shaver,for Cheeks, Chin ,,arms ,Contains Flannel Bag
[Safe & Painless]: Cutting head fits the contours of your body to gently glide over skin to trim hair without pulling for a smooth complexion without stubble, nicks or redness. Rounded low-friction protection heads prevents skin damage.
[Effortless & Instant]: Horizontal cutting head with twin rotating blades expands the contact area for instant and thorough trimming of unwanted hair on fingers, cheeks, chin, upper lip and arms.Girl, get ready to look incredible! Say goodbye to painful wax and quickly shape up your bikini line for fun in the sun!
[USB Powered & 2 x replacement heads ]: Facial hair trimmer with USB interface ends the trouble of frequent battery replacement, charge it via a power bank, wall charger, car chargers or other USB charging devices.2 replacement heads make the overall suit more pleasant.
[Easy Cleaning]:Use the brush in the kit to quickly and easily remove hair.IPX6 waterproof and detachable blade head can be cleaned under running water, making clean up a breeze.
[Sleek & Portable]: Stylish lipstick design fits comfortably in your hand, slip it into your beauty kit, bag or purse to stay fuzz-free on vacation or throughout the day.You're going to love the amazing skincare & beauty results you achieve with guRelax Hair Remover.
As women age, the appearance of unwanted hair growth, unsightly facial hair may occur. During the hormone changes caused by menopause, estrogen levels decline however levels of testosterone (male sex hormones) and other androgens rise. This can result in hair growth on the face as well as excess body hair.
Polycystic Ovary Syndrome (PCOS)
Hirsutism is the excessive growth of facial or body hair in women. It can be seen as coarse, dark hair that may appear on the face, chest, abdomen, back, upper arms, or upper legs.
Hirsutism is a symptom of medical disorders associated with the hormones called androgens.
Polycystic ovary syndrome (PCOS), in which the ovaries produce excessive amounts of androgens, is the most common causes of hirsutism and may affect up to 10% of women.
Idiopathic hirsutism in women is very common and often improves with supplement management.
Treatment of women with hirsutism can be improved with non-surgical options.
Medication
Some medications can cause hirsutism or facial hair growth in females. These include minoxidil (Minoxidil, Rogaine); danazol, which is used to treat women with endometriosis; testosterone (Androgel, Testim); and dehydroepiandrosterone (DHEA).
Age
For most women, chin hair and neck hair are perfectly normal. As we age, hair follicles respond in unique ways to changes in testosterone levels leading to hair growth.
How much facial hair you have depends on your genetics and age.
This is especially true with hormonal shifts during certain times, such as puberty, pregnancy, and menopause.
Genetics
Women whose heritage comes from a predominantly Indian/South Asian or Mediterranean background are more likely to have unwanted facial hair than women with European or Native American genetics.
Finishing Touch Flawless Women's Painless Hair Remover , White/Rose Gold
This imbalance is caused by an increase in androgens or male hormones like testosterone, which all women naturally produce. Treatments for hirsutism are listed below.
Review these resources for more information on what causes facial hair growth in females
---
Top Rated Facial Hair Removal Products
Sale
Bestseller No. 1
Sale
Bestseller No. 2
Bestseller No. 3
Bestseller No. 1
Completely Bare Don't Grow There Body Moisturizer & Hair Inhibitor 6.7 oz (6.7 Fl Oz (Pack of 1))
HERE'S THE SCOOP-Stay smoother longer with our hydrating hair inhibitor! Wonderfully scented with Lemongrass & Green Tea, don't grow THERE contains CB Tri-Complex with Capislow to help diminish hair density, length, and growth. Do more with your body moisturizer and help reduce your need for frequent hair removal
NATURAL INGREDIENTS- White WIllow Bark & Shea Butter to provide long lasting moisturize. Contains powerful anti-inflammatory properties to prevent razor bumps, calm and soothe skin
PLANT EXTRACTS- Helps decrease cell growth rate to decrease hair follicles and hair regrowth
CAPISLOW- Proven to help reduce hair density, length and growth
PETA CERTIFIED CRUELTY-FREE & VEGAN-Formulated without parabens, phthalates free
Bestseller No. 2
Secrets Of The Tribe - Hirsu Secret, Herbal Supplement Blend Drops Alcohol Liquid Extract, Unwanted Face and Body Hair (2 fl oz)
3rd Party Lab Tested: No Foreign Substances, No Fillers, Herb ID Confirmed Non-GMO, Gluten-Free, No Preservatives for Your Safety, Examined for Toxic Heavy Metals
100% Natural Products: No Artificial Colors or Flavors
High Quality: Sourced from Ethical Suppliers, #00 Sized, Easier to Swallow, Guaranteed Safe and Clean
Great Price: Best Price Amongst cGMP Certified Laboratories Made in the USA in an FDA Registered Facility
Liquid Extracts: Easily Absorbed by the Body in Minutes, Faster Absorption Rate than Capsules and Powders
There is only so much control we have over genetics and hormones. There are steps you can take to ensure you don't experience above-average facial hair growth.
The first step is understanding the type of facial hair you have. If you suffer from symptoms of hirsutism or any other excessive amount of hair growth, it is recommended that you speak to your personal physician. They can determine you have any underlying medical issues.
Hormonal imbalances can be treated with a variety of topical, ingestible, and moisturizer-style treatments.
For those of you who may not be experiencing extreme facial hair growth, but still want to do something about it, there are plenty of hair removal options available beyond just threading, tweezing, and waxing.

Here are some other facial hair removal products you may also be interested in!
This post contains affiliate links. I may receive a commission for a qualifying purchase.