You're here to find the best eyebrow pencils for no eyebrows. That tells me you know how important buying quality cosmetics can be when trying to create perfect makeup looks!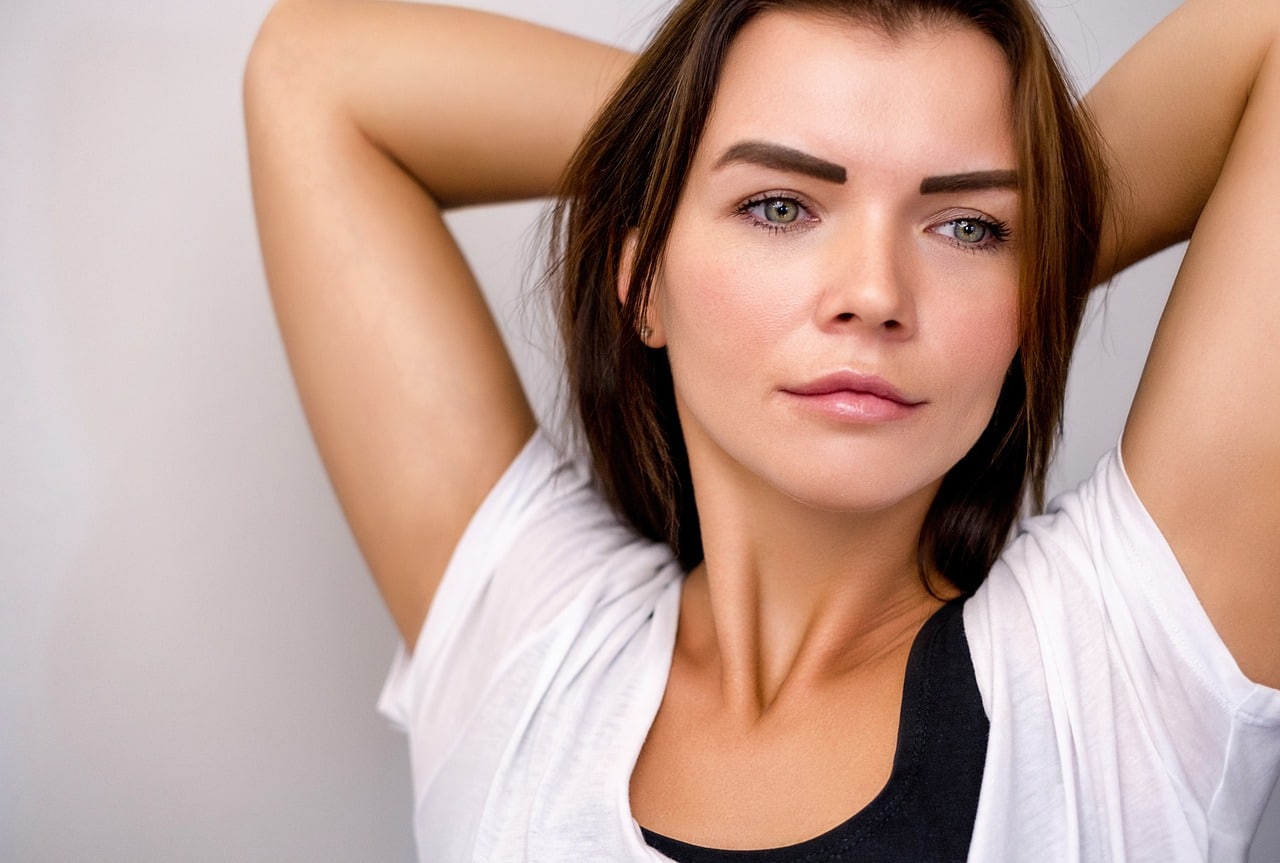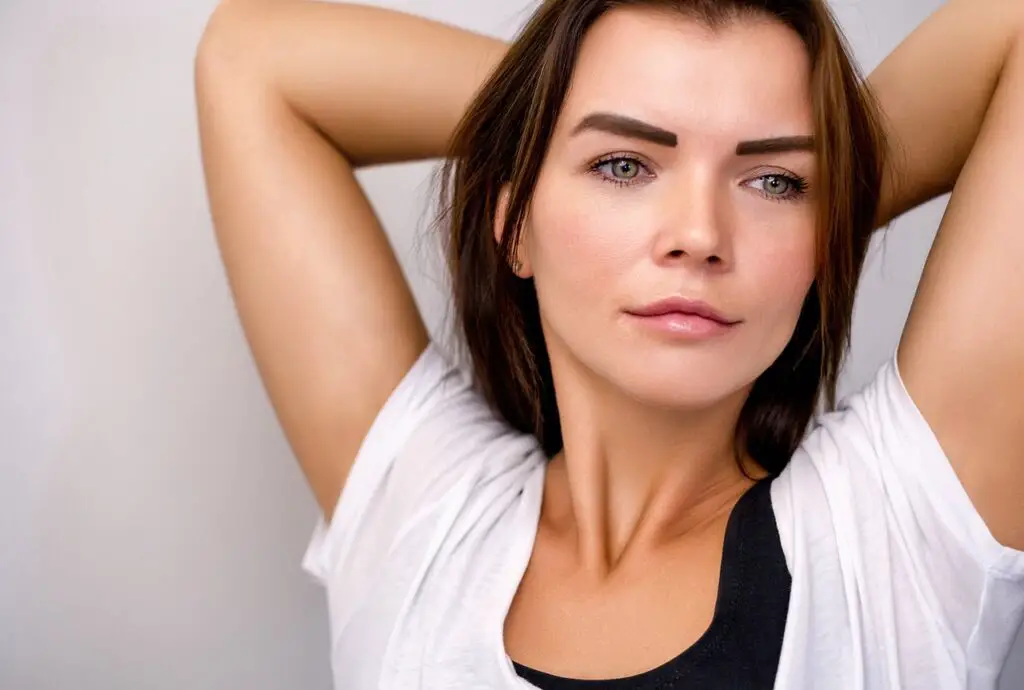 As an Amazon Associate, I earn from qualifying purchases at no additional cost to you. Thank you
SPOILER ALERT – If you're looking for my favorite eyebrow pencils and want to skip my review, they are as follows: #1 – L'Oreal Brow Stylist Shape and Fill Pencil, features a triangular tip brow pencil that precisely outlines, easily shades, and evenly fills in brows. #2 – Maybelline Total Temptation Eyebrow Definer Pencil, features a teardrop tip ideal for outlining and filling brows. Fluffy spoolie softly blends for natural-looking brows!
Let's be honest, the joys of great eyebrows really can't be overstated. They frame your face and can set the stage for any type of fashion look you are pulling together. However, like many of us, you might not be able to achieve a perfect brow the all-natural way.
What is the best eyebrow shape for my face?
While it is important that our eyebrow shape is in accordance with our face shape, the key to creating natural-looking brows when you have thin and sparse eyebrows or no eyebrows in some cases is finding a brow pencil that allows you to create fine strokes that resemble brow hairs.
You may also be interested in our best makeup organizers!
Some make-up specialists suggest that a person should assess her face to obtain the best eyebrow for her.
A round face can have an eyebrow that is thicker in arched shape and females with strong jawlines and square faces ought to have an eyebrow that is square arched.
Finding the best eyebrow pencils for no eyebrows or sparse brows starts with the applicator tip
A lot of eyebrow pencils on the market just aren't up to good enough, even when sharpened, they create a fatter, thicker line which just won't be the results you will be happy with.
Maybelline Total Temptation – $10.22 – Shop this look
Look for ones with a quality tip you can use the point to draw super-fine lines, the back for medium strokes, and the side for a thicker application.
Whether your eyebrows are recovering from years of obsessive plucking (hello), have dark hair light eyebrows, or generally sparse eyebrows, the right eyebrow pencil, can make all the difference.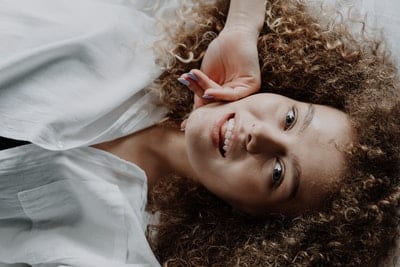 Just so you know, even full, natural brows can benefit from a little filler. Some of the best eyebrow filler products can be a game-changer.
Note – You want to avoid coloring and eyebrow shading in a block of flat color on your brows. This will not look realistic. You want to have the texture from your natural hairs so by just shading, your brows will look flat and unnatural.
Preferably, you want to be able to draw fine individual hair strokes with your eyebrow pencil to create the illusion of naturally fuller thicker brows.
Read on for the best eyebrow fillers and how to create amazing-looking eyebrows.
Best brow products
When it comes to beauty products in your cosmetics bag, using the best brow makeup is truly the unsung hero.
Filling in your eyebrows can make an immediate impact on your overall facial look.
Eyebrow Stamp Stencil Kit
Best Selling Makeup for Eyebrows!
WIFAMY- $15.98 – Shop this look

PROFESSIONAL EYEBROWS: Never leave your home without beautiful brows again.
EFFORTLESS APPLICATION: Simply place the stencil on your eyebrow and apply the fine powder using the eyebrow sponge included.
FLAWLESS NATURAL LOOK: Your brow stamp shaping kit comes with 5 essential stencils.
WATERPROOF & SWEATPROOF: A bit of rain or sweat won't ruin your eyebrows any longer.
Pros
Perfect solution for over-plucked eyebrows
Great price
Very easy to master the technique
Cons
Some users complained this kit produced thicker eyebrows than anticipated
Great brows framing your entire face and overall makeup look.
If you were not born with luscious arches and simply want to groom them, the right brow product can do just that.
Best eyebrow pencil for sparse eyebrows
Some people are born with thick, attractive brows. The rest of us will have to put forth a bit more effort to fool them. Don't worry if you're in the second group.
These brow shaping and filling ideas and makeup suggestions can help you master the art of looking younger and energetic.
essence- $11.97 – Shop this look

CONVENIENT 3-PACK: Stock up on your favorite brow gel in one click to reduce the packaging and minimize the effects of multiple shipments on the environment.
FILLS & SCULPTS: This tinted gel formula contains tiny fibers that fill in gaps to create fuller, more defined, and sculpted eyebrows without residue or hardening your brows.
SET, TAME AND TINT! Just a few swipes of Make Me Brow Eyebrow Gel Mascara is all you need to tame and control unruly eyebrows and set them for all-day wear while also achieving a natural look.
HOW TO USE: Brush upward through brows, and continue to build product until desired intensity is achieved.
Long-lasting eyebrow pencil
One of the best, long-lasting eyebrow pencils available today is Urban Decay Brow Blade Waterproof Eyebrow Pencil & Ink Stain. It delivers the definition and precision of microblading without the commitment.
Urban Decay Brow Blade, Taupe Trap – Waterproof Eyebrow Pencil & Ink Stain
Urban Decay- $26.00 – Shop this look

The Urban Decay Brow Blade Waterproof Eyebrow Pencil & Ink Stain delivers microblading-like definition and precision without the commitment.
This three-in-one tool is a brow shaper, brow pencil, and eyebrow tint in one! Use the waterproof pencil to shape, shade, and fill in sparse areas, and then use the ink stain's flexible brush tip to produce precise, hair-like lines and add depth.
Brow Blade is free of parabens, sulfates, and phthalates, as well as being vegan and cruelty-free.
PRO TIP – Use Eyeshadow Primer Potion prior to application to prevent color changes in ink. Our eyebrow pencils are very soft, so start with less and build the product to prevent a very heavy finish.
Pros
The thin pencil side is truly amazing
The pencil tip does not dry out
Great price
Cons
Some users complained that the color shade changed over time
Best brow pencil drugstore variety
How to use brow pencil – Forming Your Eyebrow
You ought to initially determine the length of your inner eyebrows, you can do this by putting the brush or any things that are straight or can be utilized to determine into your nostrils vertically up to your previous eyebrows.
You need to likewise mark the ending of your eyebrows and may as well the arch it needs to look. Make sure you are to form your eyebrows completely in the method you desired it to be.
Lift the Hair Up
Start with a clean mascara wand or brush to comb brow hair up. By lifting the eyebrow hair, you expose the skin underneath so your eyebrow pencil has something to stick to.
Lightly Fill in Gaps
Using a pencil crayon in a shade that matches or is slightly lighter than your brow color, draw short, hairlike strokes to fill any gaps. For a more defined look, complete this process along the length of your arches. Try Maybelline Total Temptation Eyebrow Definer Pencil, to bulk up sparse brows with hairlike textures.
Brush Your Brows Out
Finally, brush your way to natural-looking eyebrow makeup with the Maybelline New York Brow ultra slim defining eyebrow pencil, which includes a built-in spoolie brush for grooming before and after applying color.
Best eyebrow makeup
The best eyebrow makeup for sparse eyebrows can be pencils, filler pens, and even a volumizing gel that combines with your existing brows to give you full, fluffy, precisely shaped brows.
Sale
Bestseller No. 1
Bestseller No. 2
L'Oreal Paris Unbelieva-Brow Tinted Waterproof Brow Gel, Dark Brunette
Longwear Eyebrow Gel: This waterproof eyebrow gel fills and thickens eyebrows for long lasting wear; Build and sculpt your dream brow from intense to natural looking eyebrows
Waterproof Formula: Formulated with longwear polymers that create a waterproof film to seal in pigments onto brow hair and spherical silica for natural looking color with no smudge, no transfer and sweat resistant
The Perfect Eyebrow Look: Choose from eyebrow pencils, pomades, tinted gel or an all-in-one brow kit to define your brows; Achieve the perfect look with our even, soft, blendable color and expert applicators
Bestseller No. 3
Bestseller No. 4
Tattoo Eyebrow Gel,2 Pack Wine Bottle Natural Tattoo Brow Gel Tinting Waterproof Peel Off Eyebrow Colouring Gel Long-Lasting Quick Dry Dyeing Brow Makeup (Black)
【Wine Bottle Design】2 Pack Eyebrow Gel Set comes with a unique wine bottle packaging design to make these Eyebrow Gels more sophisticated, Unique high-end look that is very stylish and easy to catch the eye.
【Strong Coloration】Highly colored natural materials that can evenly cover each eyebrow to enhance color of the eyebrows, modify the defects of the eyebrows, creates 3D exquisite eyebrows, natural and perfectly shaped eyebrows making your makeup more beautiful.
【Natural Eyebrow】3 eyebrow gel colors to choose from,Choose the brow gel that matches your hair color.The dyed color will become as natural and elegant as your own brow over time.
Sale
Bestseller No. 5
LSxia 2 Pcs Peel Off Tattoo Eyebrow Gel Set, Natural Color Eye-Brow Gel Long-Lasting Waterproof Eyebrow Tattoo, Easy Peel Off Eyebrow Brow Tattoo Makeup -Up To 3 Days (Brown)
Strong Color: Out peel off tattoo eyebrow gel set includes 3 colors: Brown, Light Brown, Gray Brown. You can choose according to your skin tone and hair color. Using an upgraded formula, more natural color, more durable waterproof performance, and it can be easily maintained for more than 3 days.
Long-Lasting And Waterproof: Made from a high quality waterproof formula and high pigment natural materials, properly used to keep the color of eyebrows for a long time without fading, waterproof and sweat resistant.
Special Soft Brush Head: The soft and delicate brush ensures that the eyebrow gel is evenly applied to the eyebrow area, making it easier to operate and apply color.
Eyebrow stick
What is an eyebrow stick?
Waxing spatulas are high-quality wood sticks with dual-sided functionality that can be used for waxing the eyebrow area.
The mini solid and sturdy wooden stick is perfect for home and professional use..
Small wooden wax spatulas are designed to glide smoothly across the skin surface without causing any irritation, making waxing pain-free.
Eyebrow pencil
Eyebrow pencils are colored pencils that are used to fill in the brows. They're utilized to define and fill in the brows. They include specific components that apply color accurately and precisely where it is needed.
Eyebrow powder
Powder brows are a semi-permanent cosmetic makeup technique for creating brows with a soft powder look, akin to powder makeup. The powder appearance is achieved by shading using permanent cosmetic equipment that looks like a tattoo gun.
Eyebrow gel
Eyebrow gel is a cosmetic product that tints and shapes your brows in a matter of seconds. It also helps to 'tidy up' your brow hairs and keep them in place, similar to how hairspray helps to set and keep your hairstyle secure and in place.
Waterproof eyebrow pencil
The perfect tool to draw tiny brow hairs and shape brows for a waterproof, well-defined look. Mechanical and retractable pencil with spoolie brush for combing and blending the perfect brow.
Brow filler pencil
Brow filler pencils are eyebrow sculpting pencils or gels that are used to shape eyebrows and fill in the sparse gaps!
They can be in the form of gel, pencil and powder.
What is a soft brow?
Because of the soft makeup style, the eyebrow tails are darker and fade to a lighter at the end of the brow, giving them a delicate definition. Those who have eyebrow hair but fill it in with cosmetics are the best candidates for powdered brows.
How to draw penciled eyebrows
Drawing the perfect eyebrow doesn't have to be difficult. For best results, we recommend using an eyebrow pencil with a precision tip. To draw natural-looking eyebrows, it's important to determine where your eyebrow starts and ends.
This guide will walk you through the process.
FILL IN BROW CONTOUR
Using the eyebrow pencil's slim tip, draw small, hair-like strokes in an upward motion along the brow contour. Concentrate on filling in areas where hair is sparse and lightly go over the rest of the brow to even things out.
BLEND & SET HAIR
Using your eyebrow pencil spoolie or brush attachment, groom hairs upward and outward to blend in color and set brows.
EYEBROWS – STYLISH AND ATTRACTIVE
Eyebrows are one of the most important features of your face, as they frame your eyes and make a huge impact on your overall appearance.
They naturally grow in a certain shape, and often they are not the shape you want.
Eyebrow pencils allow you to easily fill in your brows in the shape that you want. They come in different shades and styles. So, whether you are looking for the best eyebrow pencil for gray hair or another color, brow pencils allow you to find the perfect match for your natural brow color.
Finally, eyebrow pencils are easily applied, making them a great option for anyone who wants to fill in their brows but does not want to deal with the commitment of a brow tint or microblading.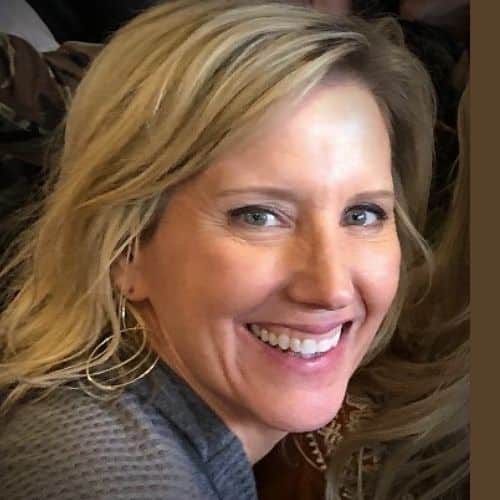 Claudia Faucher is a full-time fitness and lifestyle blogger. She is also been a certified Les Mills BodyPump instructor for the past 5 years and a fitness instructor for over 20 years. She likes to use her skills and experiences to help others on their fitness journeys.
Last update on 2022-06-22 / Affiliate links / Images from Amazon Product Advertising API