You're here to find the best eyebrow pencils for no eyebrows. That tells me you know how important buying quality cosmetics can be when trying to create perfect makeup looks!
I may earn a commission when you purchase through a link on this page.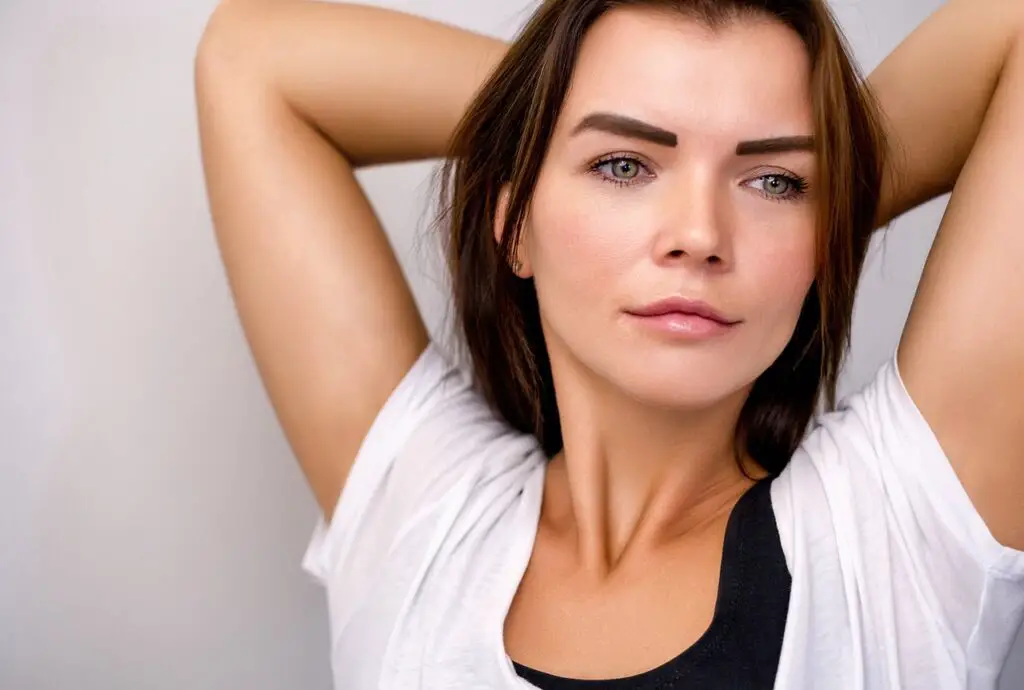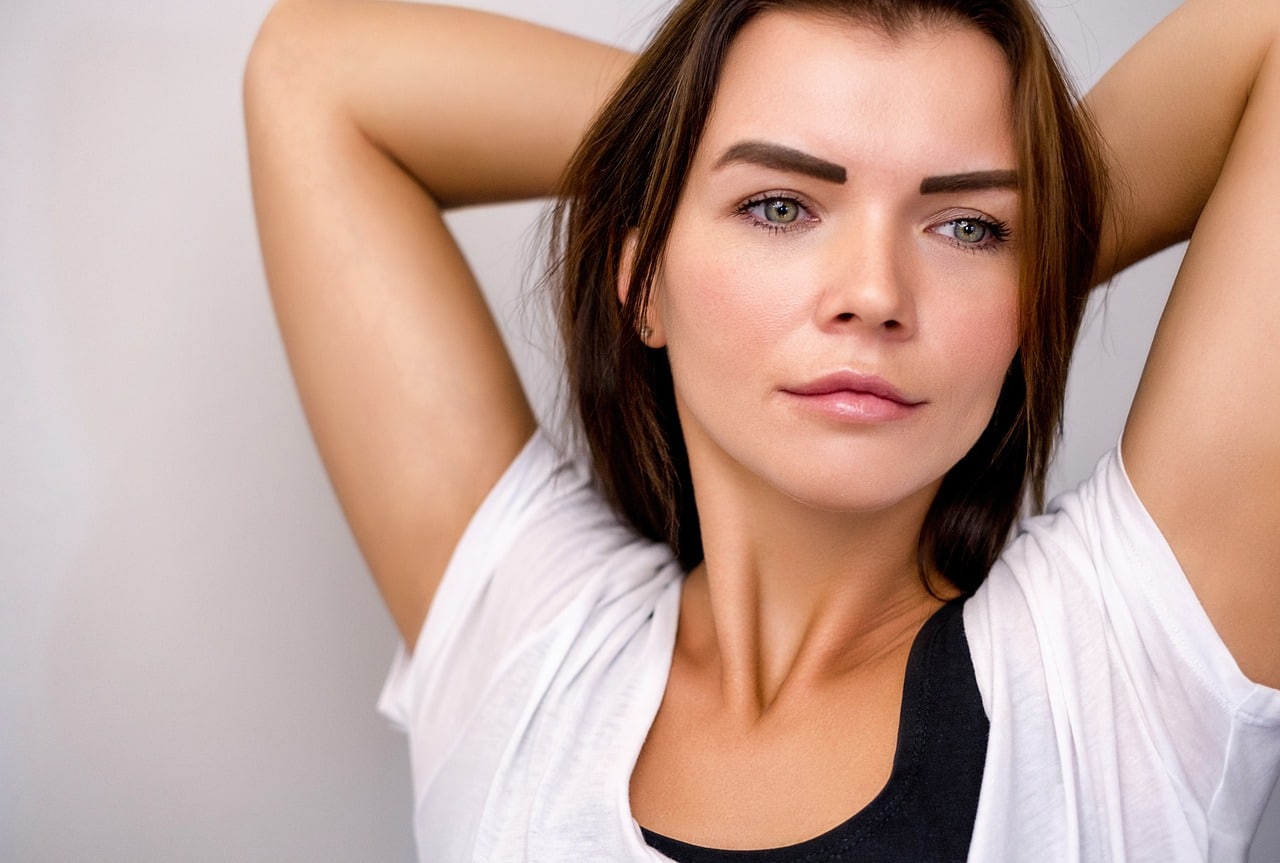 Eyebrow Pencils for Sparse Brows | Features to Look For
Here's a list of common features to look for with a top-quality eyebrow pencil:
✅Precision Tip
The eyebrow pencil often comes with a precise, fine tip to help draw hair-like strokes for a natural look.
✅ Smooth Application
The formula should be smooth and easy to apply. A soft pencil glides smoothly on the skin without tugging or pulling.
✅ Color Range
The product should offer a range of shades to match different hair and skin colors.
✅ Blendability
It should be easily blendable for a softer, natural finish.
✅ Dual-Ended Design
Many eyebrow pencils come with a spoolie brush on the other end to help groom and blend the brows.
✅ Waterproof
The eyebrow pencil should have a waterproof formula, ensuring it stays put throughout the day, regardless of weather or perspiration.
✅ Long-Lasting
The pencil's formula should be resistant to smudging, sweat, and water for longer wear.
✅ Easy to Sharpen
If the pencil isn't self-advancing, it should be easy to sharpen without breaking.
✅ Pigmented
The eyebrow pencil should provide enough color payoff to fill in and define the eyebrows.
✅ Non-Comedogenic
The formula should be safe for the skin and not clog pores or cause breakouts.
✅ Paraben-Free & Cruelty-Free
The eyebrow pencil should ideally not contain harmful chemicals like parabens and should not be tested on animals.
✅ Texture
Depending on personal preference, some may prefer a creamy texture, while others may opt for a more waxy formula that holds brows in place.
✅ Packaging
It should have robust, travel-friendly packaging.
✅ Suitable for Sensitive Skin
It should be dermatologically tested and suitable for all skin types, including sensitive skin.
✅ Easy to Remove
While it should be long-lasting, it should also come off easily with a makeup remover or cleanser.
✅ Natural Ingredients
Some eyebrow pencils are enriched with ingredients like Vitamin E or other natural oils that can nourish the skin.
✅ Affordable
The product should offer good value for the money, providing high-quality performance at a reasonable price point.
SPOILER ALERT – If you're looking for my favorite brow pencils and want to skip my review, they are as follows:
#1 – L'Oreal Brow Stylist Shape and Fill Brow Pencil, features a triangular tip brow pencil that precisely outlines, easily shades, and evenly fills. It's my favorite eyebrow product on the market today!
Sale
#2 – Maybelline Total Temptation Definer Brow Pencil, features a teardrop tip ideal for outlining and filling. Fluffy spoolie softly blends for natural brows!
Sale
Total Temptation Maybelline Eyebrow Defining Pencil
Total Temptation Maybelline Eyebrow Pencil: Fill in eyebrows with this must-have defining eyebrow pencil, featuring a teardrop tip; Shape and blend with the eyebrow spoolie brush, for a softly defined natural-looking brow
Let's be honest, the joys of great eyebrows really can't be overstated. They frame your face and can set the stage for any type of fashion look you are pulling together.
However, like many of us, you might not be able to achieve a perfect brow the all-natural way.
Best Eyebrow Pencils For No Eyebrows
What is the best eyebrow shape for my face?
While it is important that our shape is in accordance with our face shape, the key to creating a natural look when you have thin and sparse eyebrows or no eyebrows in some cases is finding a fine precision brow pencil styler that allows you to create fine strokes that resemble brow hairs.
You may also be interested in our best makeup organizers!
Some make-up specialists suggest that a person should assess your face to obtain the best look for you.
A round face can have an eyebrow that is thicker in arched shape and females with strong jawlines and square faces ought to have a square arched.
Best Eyebrow Pencils For No Eyebrows
Finding the best eyebrow makeup
A lot of pencils on the market just aren't up to good enough, even when sharpened, they create a fatter, thicker line which just won't be the results you will be happy with.
Maybelline Total Temptation – Shop this look 
Look for ones with a quality tip you can use the point to draw super-fine lines, the back for medium strokes, and the side for a thicker application.
Whether your eyebrows are recovering from years of obsessive plucking (hello), have dark hair light eyebrows, or are generally sparse, the right fine brow pencil styler, can make all the difference. When shopping for an eyebrow liner Amazon is one of the most popular options. I also pick up a lot of my beauty products from Ulta as well.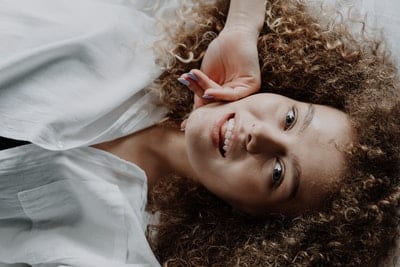 Just so you know, even full, natural brows can benefit from filling in your brows. Some filler products can be a game-changer.
Note – You want to avoid coloring and shading in a block of flat color on your brows. This will not look realistic. You want to have the texture from your natural hairs so by just shading, they will look flat and unnatural.
Preferably, you want to be able to draw fine individual hair strokes with your fine brow pencil styler to create the illusion of being naturally fuller and thicker.
Read on for the best fillers and how to create amazing-looking eyebrows.
Best Eyebrow Pencils For No Eyebrows
Best brow products
When it comes to beauty products in your cosmetics bag, using the best brow makeup is truly the unsung hero.
Filling in your eyebrows can make an immediate impact on your overall facial look.
Eyebrow Stamp Stencil Kit
Best Selling Makeup for Eyebrows!
WIFAMY- Shop this look 

PROFESSIONAL EYEBROWS: Never leave your home without beautiful brows again.
EFFORTLESS APPLICATION: Simply place the stencil on your eyebrow and apply the fine powder using the sponge included.
FLAWLESS NATURAL LOOK: Your brow stamp shaping kit comes with 5 essential stencils.
WATERPROOF & SWEATPROOF: A bit of rain or sweat won't ruin your eyebrows any longer.
Pros
Perfect makeup for missing or over-plucked brows
Great price
Very easy to master the technique
Cons
Some users complained this kit produced thicker results than anticipated
Great brows frame your entire face and overall makeup look.
If you were not born with luscious arches and simply want to groom them, the right brow product can do just that.
Best defining pencil for sparse eyebrows
Some people are born with thick, attractive arches. The rest of us will have to put forth a bit more effort to fool them. Don't worry if you're in the second group.
These brow shaping and filling ideas and makeup suggestions can help you master the art of looking younger and more energetic.
essence-Shop this look 

CONVENIENT 3-PACK: Stock up on your favorite brow gel in one click to reduce the packaging and minimize the effects of multiple shipments on the environment.
FILLS & SCULPTS: This tinted gel formula contains tiny fibers that fill in gaps to create fuller, more defined, and sculpted eyebrows without residue or hardening.
SET, TAME AND TINT! Just a few swipes of Make Me Brow Gel Mascara is all you need to tame and control unruly eyebrows and set them for all-day wear while also achieving a natural look.
HOW TO USE: Brush upward through brows, and continue to build product until desired intensity is achieved.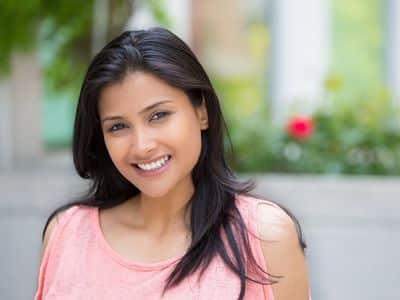 Long-lasting brow pencil
One of the best, long-lasting pencils available today is Urban Decay Brow Blade Defining Eyebrow Pencil & Ink Stain. It delivers the definition and precision of micro blading without commitment.
Urban Decay Brow Blade
Urban Decay- Shop this look 

The Urban Decay Brow Pencil Waterproof & Ink Stain delivers microblading-like definition and precision without the commitment.
This three-in-one tool is a brow shaper, micro-fine brow pencil styler, and tint in one!
Brow Blade is free of parabens, sulfates, and phthalates, as well as being vegan and cruelty-free.
PRO TIP – Use Eyeshadow Primer Potion prior to application to prevent color changes in ink. These brow pencils are very soft, so start with less and build the product to prevent a very heavy finish.
Pros
The thin brows pencil side is truly amazing
This 3 in 1 tool is the ultimate universal brow pencil
The pencil tip does not dry out
Great price for one of the best pencils
Cons
Some users complained that the color shade changed over time
Best brow pencil drugstore variety
Best Eyebrow Pencils For No Eyebrows
How to use a brow pencil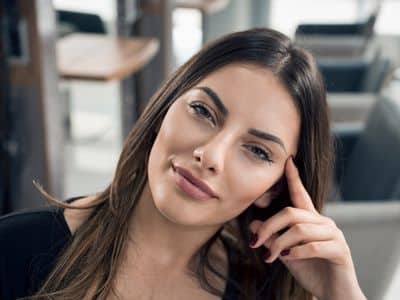 You ought to initially determine the length of your inner eyebrows, you can do this by putting the brush or any things that are straight or can be utilized to determine into your nostrils vertically up to your previous eyebrows.
You need to likewise mark the ending of your eyebrows and may as well the arch it needs to look. Make sure you form them completely in the method you desired them to be.
Lift the Hair Up
Start with a clean mascara wand or brush to comb brow hair up. By lifting the eyebrow hair strokes, you expose the skin underneath so your defining eyebrow pencil has something to stick to.
Lightly Fill in Gaps
Using a pencil crayon in a shade that matches or is slightly lighter than your brow color, draw short, hairlike strokes to fill any gaps. For a more defined look, complete this process along the length of your arches. Try Maybelline Total Temptation Definer Pencil, to bulk up sparse brows with hairlike textures.
Brush Your Brows Out
Finally, brush your way to stunning beauty with the Maybelline New York Brow ultra-slim defining pencil, which includes a built-in spoolie brush for grooming before and after applying color.
Best eyebrow makeup
Makeup for sparse eyebrows can be pencils, filler pens, and even a volumizing gel that combines with your existing hair to give you a full, fluffy, precisely shaped appearance.
Sale
Bestseller No. 1
COVERGIRL Easy Breezy Volumizing Brow Gel, Waterproof, 0.16 Oz, Eyebrow Gel, Brow Gel, Long Lasting, Easy Application, Infused with Argan Oil, Cruelty Free
26 HOUR WEAR - Waterproof, fade-proof, transfer-proof eyebrow gel that keeps brows in place all day long
BRING OUT YOUR BEST BROWS - Gel that volumizes, tames and fills your brows
KEY INGREDIENTS - This brow gel is infused with argan oil and biotin
Sale
Bestseller No. 2
L'Oréal Paris Unbelieva-Brow Longwear Waterproof Tinted Brow Gel, Dark Brunette, 0.15 fl. oz.
Longwear Eyebrow Gel: This waterproof eyebrow gel fills and thickens eyebrows for long lasting wear; Build and sculpt your dream brow from intense to natural looking eyebrows
Waterproof Formula: Formulated with longwear polymers that create a waterproof film to seal in pigments onto brow hair and spherical silica for natural looking color with no smudge, no transfer and sweat resistant
The Perfect Eyebrow Look: Choose from eyebrow pencils, pomades, tinted gel or an all-in-one brow kit to define your brows; Achieve the perfect look with our even, soft, blendable color and expert applicators
Sale
Bestseller No. 3
Maybelline TattooStudio Waterproof Eyebrow Gel Makeup, Deep Brown, 1 Count
TattooStudio Eyebrow Mascara: Create fuller looking eyebrow definition that lasts for days with this smudge-proof waterproof eyebrow gel; Fill in, shape, and define brows with the eyebrow spoolie brush and sculpting tip for fuller, thicker-looking brows
Define Your Brow: No eye look is complete without Maybelline Eyebrow Makeup frame your eyes and fill in those brows with our precise Micro Eyebrow Pencil, with TattooStudio Waterproof Eyebrow Gel, and arch defining Total Temptation Eyebrow Definer Pencil
Maybelline Is The Eye Expert: Whatever your signature eye look, natural or dramatic, Maybelline helps create looks that draw eyes; With a broad selection of pencil and liquid eyeliners, highly pigmented eyeshadows, iconic mascara, and eyebrow makeup
Sale
Bestseller No. 4
Eyebrow Pomade Cream Eyebrow Gel Brow Pomade Gel Long Lasting Waterproof High Pigmented Eyebrow Cream Gel Create Natural Brow Makeup -01 Light Brown
【Eyebrow Pomade Cream】Eyebrow gel has a silky texture, natural color and high pigmentation, which can create a clear and delicate makeup. Eye brow gel is available in 3 colors, you can match your daily outfit or cosplay according to your favorite color.
【Long-lasting Waterproof】Eyebrow pomade is durable and waterproof, not easy to fall off, and can maintain a natural and vivid eyebrow makeup for a long time. Can be easily removed with makeup remover.
【Natural Thick Eyebrows】High-quality thick formula, easy to apply, just use a makeup brush to dip a small amount of eyebrow gel to color, making your eyebrows look more natural and thicker.
Sale
Bestseller No. 5
WUNDERBROW Waterproof Eyebrow Gel, Black/Brown, Vegan and Cruelty-Free
ACHIEVE THE PERFECT BROWS: This brow gel is an oil-free, transfer-proof brow gel that's suitable for thick eyebrows, thin eyebrows, or no eyebrows at all, helping you to fill in the perfect brow shape in three easy steps.
SIX SHADES TO CHOOSE FROM: This natural-looking eyebrow gel comes in five different shades to match your complexion; Whether you're looking for lighter blonde tones or a reliable jet black, WUNDERBROW will have the colour to match your needs.
WATERPROOF BROW GEL TINT: This tried and tested, entirely waterproof brow gel promises over 24 hours of protection come rain or shine; You can rest assured that your eyebrow tint will outlast all activities.
Eyebrow stick
What is an eyebrow stick?
Waxing spatulas are high-quality wood sticks with dual-sided functionality that can be used for waxing the brow area.
The mini solid and sturdy wooden stick is perfect for home and professional use.
Pencil
The best brow pencils, like the MVP Ultra Fine Brow Pencil and Anastasia Beverly Hills Brow Pencil, are colored pencils that are used for filling. They're utilized to define and fill in the brows.
Powder
Powder brows are a semi-permanent cosmetic makeup technique for creating a soft powder look, akin to powder makeup. The powder appearance is achieved by shading using permanent cosmetic equipment that looks like a tattoo gun.
Gel
Eyebrow gel is a cosmetic product that tints and shapes your brows in a matter of seconds. It also helps to 'tidy up' your brow hairs and keep them in place, similar to how hairspray helps to set and keep your hairstyle secure and in place.
Waterproof eyebrow pencil
The perfect precision waterproof tool to draw tiny brow hairs and shape brows for a well-defined look. A mechanical and retractable brow pencil with spoolie brush for combing and blending the perfect brow. 
Brow filler pencil
Brow filler pencils, like the MVP Ultra Fine Brow Pencil, are sculpting pencils or gels that are used to shape eyebrows and fill in the sparse gaps!
The MVP Ultra Fine Brow Pencil can be in the form of gel, pencil, and powder.
Best Eyebrow Pencils For No Eyebrows
What is a soft brow?
Because of the soft professional makeup style, the eyebrow tails are darker and fade to a lighter at the end of the brow, giving them a delicate definition. Those who have eyebrow hair but fill it in with cosmetics are the best candidates for a powdered look.
Best Eyebrow Pencils For No Eyebrows
When to use a fine precision brow pencil
A fine brow pencil has a very thin and precise tip. It is used to fill in sparse areas or to create a more defined shape. I love the control and detail touch-ups you can get when using a precision brow pencil.
Honestly, every woman should have at least one fine-tip brow pencil in her makeup pouch. For shades, I would suggest having a taupe, for sure, and maybe a black one for good measure.
Best Eyebrow Pencils For No Eyebrows
Anastasia Beverly Hills Brow Wiz
The Anastasia Beverly Hills Brow Wiz is a brow pencil that has a fine tip on one end that is nice for drawing in the perfect shape of your eyebrows. It also has a spoolie on the other end to brush through brow hair to blend out any harsh lines.
The Anastasia Beverly Hills Brow Wiz is one of my favorite brow pencils and top picks because it is so easy to use. Even if you are new to this type of pencil, you will be impressed with how quickly you can create great results. Also, it really makes my brows look so natural.
The Anastasia Beverly Hills Brow is a fun eyebrow pencil to add to your makeup drawer for those times when you just want a different look!
Best Eyebrow Pencils For No Eyebrows
How to draw penciled eyebrows
Drawing the perfect brow doesn't have to be difficult. For best results, we recommend using an eyebrow pencil, like the Brow MVP Ultra Fine, with a precision tip. To draw amazing arches, it's important to determine where your brow starts and ends.
This guide will walk you through the process.
Fill in Brow Contour
Using the eyebrow pencil's slim tip, draw small, hair-like strokes in an upward motion along the brow contour. Concentrate on filling in areas where hair is sparse and lightly go over the rest of the brow to even things out.
Blend Hair
Using your eyebrow pencil spoolie or brush attachment, groom hairs upward and outward to blend in color and set brows.
Best Eyebrow Pencils For No Eyebrows
Ultimate Guide to Eyebrow Pencils
What is an Eyebrow Pencil?
Brow makeup is one of the most important factors for shaping your face. Pencils, such as the Brow MVP Ultra Fine, are perfect for defining your eyebrows and can help you create the look you want.
Brow pencils are available in a variety of colors and styles. In addition, they are designed with the user in mind, from beginners to studio professionals.
How to Choose the Right Eyebrow Pencil
Using the best eyebrow pencil is essential for filling in and grooming. The best brow pencils are great for filling in sparse areas, while the best eyebrow pencils can be used to create a natural-looking shape.
Some of the most popular types of brow pens include gel, powder, and felt-tip. Two of my current favorites are the Urban Decay Brow Beater Brunnette Betty and WUNDER2 Wunderbrow Waterproof Eyebrow Gel.
For both of these choices, what I really love is the amazing results you get. While they do cost slightly more than some of the best drugstore makeup, you will be more than pleased with the final product.
This is not to discredit any of the best drugstore eyebrow pencil products you may currently use, but for just a little bit more money you will be surprised by the results you can achieve!
I can agree with those who say applying WUNDER2 is a learned skill. But the learning curve is rather quick and definitely worth the effort.
Urban Decay Brow Beater is a fine art makeup tool for your brows. I just love the control, natural look, and precision tip with this brow pencil. It goes on smoothly and easily!
How to Apply Eyebrow Pencils Correctly
Many people are nervous about the idea of applying eyebrows with a pencil, but it is actually quite easy.
Follow these simple steps to create professional makeup artist-quality, spectacular eyebrows:
Step 1: Wash your face and apply a moisturizer.
Step 2: Carefully draw the shapes of your eyebrows on the top of your forehead with a brow pencil. The shape should be natural and not angled to the left or right.
Step 3: Use a brush to fill in the areas with eyebrow powder, following the natural shape
Step 4: Gently comb the eyebrows to blend them. Just like your eyeliner, you can use a brow pencil to outline in a dark color or with a light color. This will allow you to easily create different looks without much effort.
Best Eyebrow Pencils For No Eyebrows
Best Waterproof Smudge Proof Eyebrow Pencil
Are you one of those people who have no eyebrows? If so, then you know how difficult it can be to find the right makeup to help you create the perfect brow.
When it comes to my favorite waterproof eyebrow pencil, I really like the L'Oreal Paris Makeup Brow Stylist Definer Brow Pencil.
The L'Oreal Paris Makeup Brow Stylist Definer Pencil is a great way to achieve well-defined and natural-looking eyebrows.
Best Eyebrow Pencils For No Eyebrows
New Brow Products to Consider
This past year marked the arrival of several news entries in the brow pencil market. Many of these newcomers' are celebrities starting their own brands or are sponsored by established beauty product companies.
Here are other quality products to consider:
Fenty Beauty Brow MVP by Rihanna
The Fenty Beauty Brow MVP is an ultra-fine, retractable brow pencil with creamy, long-wearing texture outlines and fills in brows with smooth, hair-like strokes Waterproof formula resists smudging, fading, and transferring. The Fenty Beauty Brow MVP features a built-in paddle brush to comb through and shape up your arches while blending out excess color The smart triangle shape of the Mvp Ultra Fine Brow Pencil makes it easy to hold and achieve the ultimate pro with precision. It Leaves brows natural-looking and instantly defined. >> Learn more about Beauty Brow MVP Ultra.
Precisely My Brow Pencil
This dual-end eyebrow pencil features a waterproof, budge-proof & 12-hour wear formula with a twist-up non-sharpen tip on one end and a built-in spoolie brush on the other. Creates incredibly natural-looking hairlike strokes. Precisely My Brow Pencil provides rich blendable color to fill & define eyebrows Available in a variety of shades. >> Learn more about Precisely My Brow Pencil
Kosas Brow Pop Pencil
The Kosas Brow Pop Pencil is a dual-action, long-wearing micro triangle pencil for filling in sparse eyebrows and creating precise hair-like strokes with color that stays put. With the Kosas Brow Pop Pencil, the pigment stays vibrant throughout the day without fading, smudging, or transferring. By nourishing and protecting the brows, castor oil contributes to the health of the brows. >> Learn more about Kosas Brow Pop Pencil
Charlotte Tilbury Brow
If you're looking for a brow pencil that can give you the perfect, natural-looking brows, then you need the Charlotte Tilbury Brow Cheat Micro Precision Brow Pencil. This brow pencil is ultra-fine, so it can easily fill in any sparse areas and create the perfect shape. The long-lasting, waterproof formula ensures that your brows will stay in place all day long. >> Learn more about Charlotte Tilbury Brow
Dior Diorshow Brow Styler Ultra-fine Precision Brow Pencil
This brow styler has an ultrafine retractable tip for precise shaping and naturally defined brows. In addition to adding definition and shape, the Dior Diorshow Brow Styler creates a look that is denser and more refined. A firm styler holds a thin pencil line but blends easily to define and shape eyebrows. >> Learn more about Dior Diorshow Brow Styler
Best Eyebrow Pencils For No Eyebrows
FAQs
What should I look for in an eyebrow pencil for thin eyebrows?
Look for pencils with a thin, precise tip for creating hair-like strokes, a color that matches your brow hair, and a good-quality spoolie for blending.
Should I go for a pencil with a waxy or powdery texture?
It really depends on your preference. Waxy pencils tend to have longer staying power, while powdery ones create a softer look.
What color should I choose for my eyebrows?
Go for a color one to two shades lighter than your hair color if you have dark hair. If you're blonde or have light hair, go one to two shades darker.
Is a dual-ended design necessary?
It's not necessary, but a spoolie on the end can be very useful for blending and grooming your eyebrows to create a natural look.
Can eyebrow pencils fill in sparse areas?
Yes, a good eyebrow pencil can mimic natural hairs and fill in sparse areas effectively.
What is the best way to apply an eyebrow pencil for thinning eyebrows?
Use light, short, hair-like strokes to fill in your eyebrows. Start from the inner corner and follow the natural direction of your hair growth.
How often should I replace my eyebrow pencil?
This depends on how often you use it, but generally, a pencil should be replaced every 6-12 months.
Is it necessary to use a brow gel after applying an eyebrow pencil?
It's not necessary, but a brow gel can help set your brows and keep them in place all day.
Are there eyebrow pencils suitable for sensitive skin?
Yes, many brands offer hypoallergenic and non-comedogenic eyebrow pencils, like this one from Almay, that are suitable for sensitive skin.
Are there eco-friendly eyebrow pencils?
Yes, some brands are committed to sustainable practices and offer eco-friendly, cruelty-free products. Always check the brand's ethos and product packaging to ensure their sustainability claims.
Best Eyebrow Pencils For No Eyebrows
Summary
There is no one-size-fits-all answer to finding the best brow pencils, as the right brow pen for one person will vary depending on their individual needs and preferences. Whether you prefer the Anastasia Beverly Hills Brow Wiz, the Urban Decay Brow Blade, Brow MVP Ultra Fine, or anything in between, it's all about having fun and expressing yourself.
Do some research and experiment with different products until you find the perfect defining eyebrow pencil for you!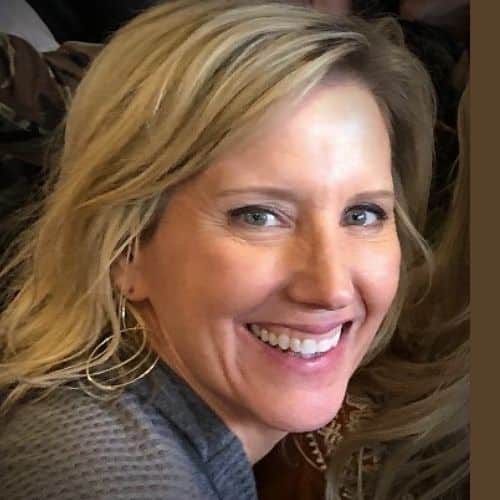 Claudia Faucher is a full-time fitness training expert and lifestyle blogger. She is also been a certified Les Mills BodyPump instructor for the past 5 years and a fitness instructor for over 20 years. Claudia is a personal trainer and creates fitness training programs for seniors and people of all ages. She likes to use her skills and experiences to help others on their fitness journeys.
Last update on 2023-08-31 / Affiliate links / Images from Amazon Product Advertising API