Many women feel wearing a thong makes them feel comfortable, especially when wearing yoga pants, jeans, or skirts.
I may earn a commission when you purchase through a link on this page.
Wearing a thong can be the perfect balance of comfort and freedom. However, there is growing concern from the medical community these sexy undergarments may be harmful to your health.
In the article, I will share my findings to the question, "Do thongs cause UTIs (urinary tract infections)?
Wearing a thong, or string-bikini underwear may make you feel sexy, but it can also trap bacteria in the vaginal area. This can make you more susceptible to vaginal infections and UTIs. With only a couple of inches of space between the openings to the urethra, the vagina, and the rectum, tight underwear can act as a conduit for bacteria from the anus to travel to the vaginal area.
What is a urinary tract infection?
Some women feel getting a urinary tract infection is merely a matter of bad luck. Either susceptible to them or you're not.
After all, there's not a lot you can do to change what happens one way or the other, right?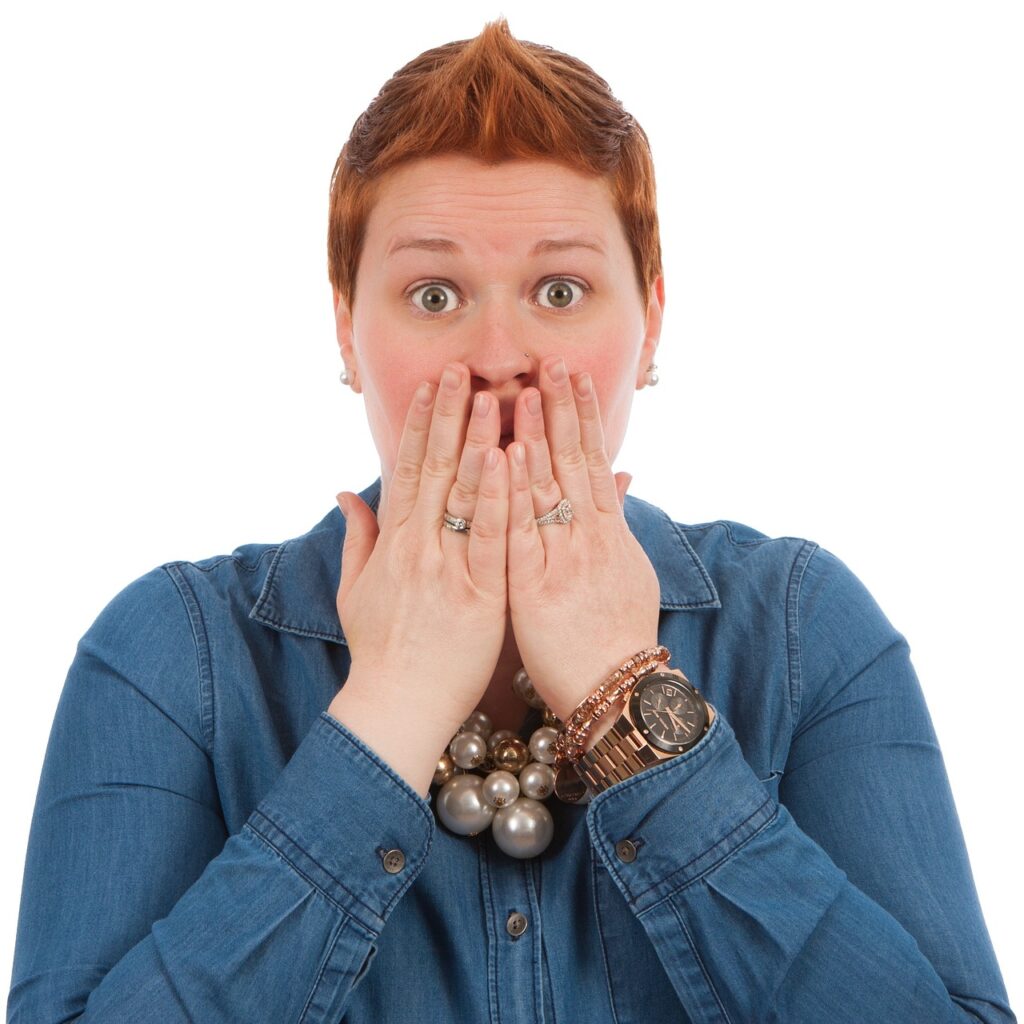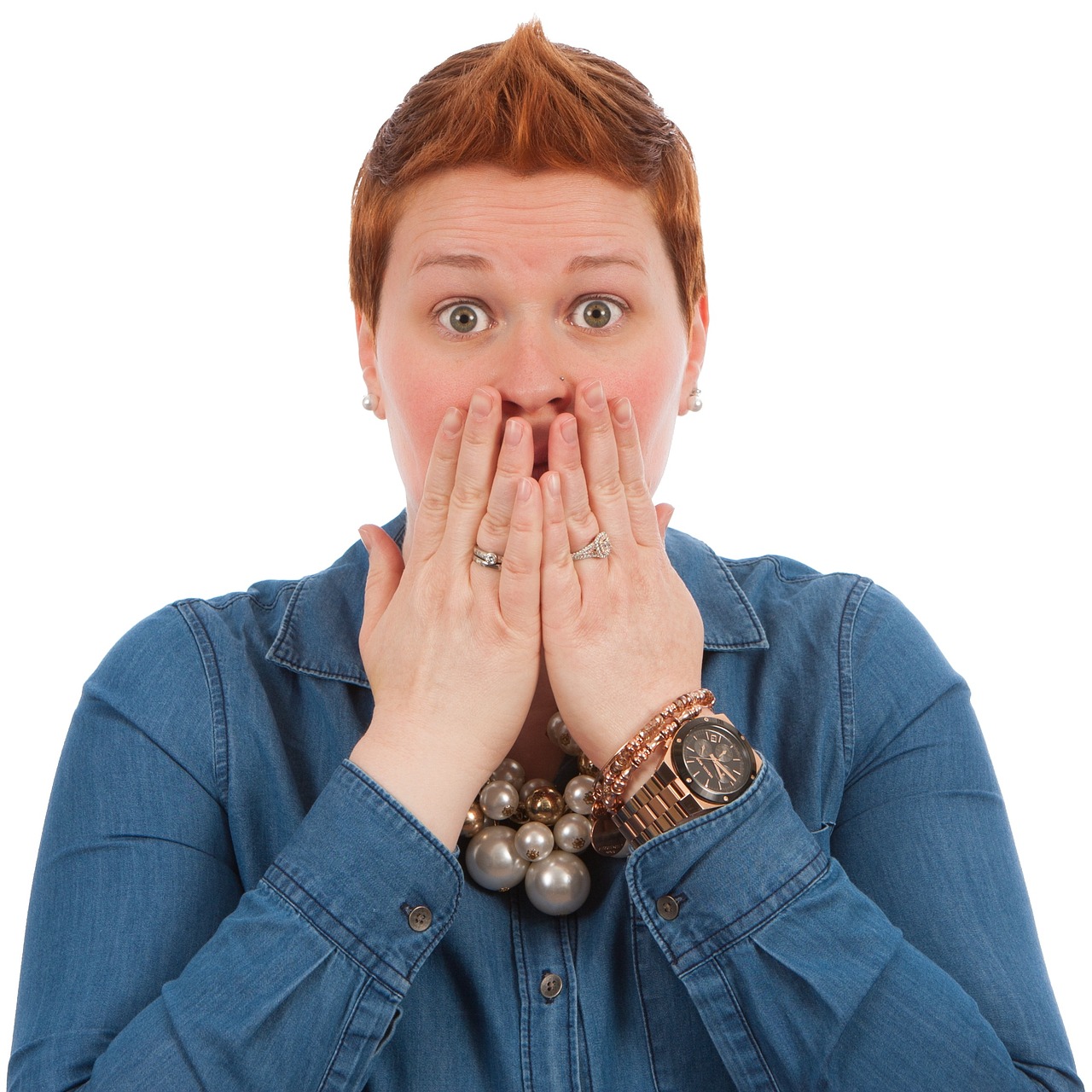 In most cases, you can greatly reduce your UTI risk by understanding the main causes of urinary tract infections (UTIs).
A urinary tract infection (UTI) is an infection in any part of your urinary system — your kidneys, ureters, bladder, and urethra. Most infections involve the lower urinary tract — the bladder and the urethra.
source – Mayo Clinic
What are the symptoms?
Urinary tract infections don't always have symptoms, but listed are some of the most common signs:
A constant urge to urinate
A burning sensation when urinating
Passing frequent, small amounts of urine
Cloudy urine
Urine that appears red, or bright pink — a sign of blood in the urine
Strong-smelling urine
Pelvic pain, in women — especially in the center of the pelvis and around the area of the pubic bone
There are two main types of UTIs
The most common UTIs occur mainly in women and impact the bladder and urethra.
Are there other risk factors? The following factors also may encourage bacteria to grow:
Infection of the bladder or cystitis. This type of UTI is usually caused by Escherichia coli (E. coli), a type of bacteria commonly found in the gastrointestinal (GI) tract.
While sexual activity may lead to cystitis, you don't have to be sexually active to develop it.
All women are at risk of bladder infections due primarily to their basic anatomy. The short proximity of the urethra to the anus can easily lead to infection, even with proper hygiene.
Infection of the urethra. This type of infection occurs when GI bacteria spread from the anus to the urethra.
Causes
Urinary tract infections normally occur when bacteria enter the urinary tract through the urethra. From there, it begins to multiply in the bladder.
The urinary system is designed to keep such microscopic invaders out. But when bacteria do enter the urinary system, this often leads to a full-blown urinary tract infection.
As mentioned earlier, urinary tract infections are common in women, and not uncommon for women to experience more than one infection during their lifetimes.
10 Main Causes of UTI
1. Incomplete Bladder Emptying
Your bladder might not empty completely. If urine stays in your bladder for too long, it can lead to bacterial growth. Make sure to always take the time to fully empty your bladder.
2. Sexual Activity
Sexual activity can inadvertently introduce bacteria into the urinary tract. To minimize this risk, it's good practice to urinate before and after any intimate activities.
3. Menopause
Women in menopause are at a higher risk. This is because of the decreased levels of estrogen, which causes changes in the urinary tract making it more vulnerable to infection. Hormone replacement therapy might be a solution for some women but always consult your doctor.
4. Use of Certain Birth Control
Certain types of birth control, such as diaphragms or spermicidal agents, can increase the risk of UTIs. These methods can cause the growth of bacteria or irritate the urethra. If you experience frequent infections, you may want to consider a different form of birth control.
5. Blockages in the Urinary Tract
Blockages like kidney stones or any other type of bladder obstruction can trap urine in the bladder. This can cause bacteria to grow. If you have recurring UTIs, your healthcare provider might want to check for blockages.
6. Weakened Immune System
A weakened immune system might make you more prone to infections. Conditions like diabetes, HIV, or treatments like chemotherapy can lower your body's defenses. Regularly monitoring your health status can help prevent these infections.
7. Urinary Tract Abnormalities
Some people are born with urinary tract abnormalities that prevent their urine from leaving the body normally or cause urine to back up in the urethra. If you have a history of urinary tract problems, it's important to work closely with your doctor. They can guide you on prevention and management.
8. Catheter Use
Long-term use of urinary catheters, which can be necessary for those with certain medical conditions, can increase the risk of infection. Bacteria can travel along the catheter and infect the bladder or kidneys. Regular catheter maintenance and hygiene are crucial to prevent infections.
9. Postmenopausal Changes
Postmenopausal women have a greater risk. As estrogen levels drop, changes in the urinary tract make it more susceptible to infection. Consult your doctor for effective preventive strategies during this phase.
10. Lack of Hydration
Not drinking enough water can make you more susceptible. Proper hydration helps dilute your urine and ensures that you'll urinate more frequently, allowing bacteria to be flushed from your urinary tract before an infection can begin. Keep up your water intake for a healthier urinary system.
So I really want to know, do thongs cause UTIs?
Clothes can play a big role in making for a perfect breeding ground for infections.
Go for loose-fitting clothing and cotton underwear. If your favorite outfit includes a pair of super skinny jeans, just know that tight clothing can trap moisture, creating the ideal environment for UTI-causing bacteria.
For the thong lovers out there…
Some women do notice an increase in UTIs and yeast infections when they wear these undies.
You will have to choose for yourself if wearing a thong is worth the risk just to avoid visible panty lines.
While wearing a thong, fecal matter can move more easily from the rectum to your vagina, and then work its way into your urinary tract, possibly causing a UTI.
Also, tight thongs often irritate the vagina and surrounding skin, which opens you up to infection.
The good news is you don't have to give up your beloved thongs if you take these simple precautions:
Don't wear the same thong for more than a day, and wear them for limited periods of time.
Switch to a loose cotton pair of undies as soon as you develop an irritation wearing a thong.
When you're not wearing a thong, consider going commando at night to allow a free movement of air "down there".
Choose natural fabric thongs
Wash your underwear with hypoallergenic soap
Top thong styles to help you avoid UTIs
Sale
Bestseller No. 1
Sale
Bestseller No. 2
6 Pack Women's Thongs Cotton Breathable Panties Underwear Basics Medium
COMFORT FIT - High quality fabrics make the bikini underwear soft, thin and comfy, stretch fairly well, comfortable with your pants and will not get stuck in areas;
SEXY DESIGN - Designed with low rise, great for lounging or dancing, if you are worry it's too tight please go up a size;
GREAT QUALITY - Material 95%cotton+5%spandex gives you a speical feeling which is quite comfortable and breathable, 100% cotton panel;
Sale
Bestseller No. 3
FINETOO 7 Pack Womens Thongs Underwear Cotton Breathable Low Rise Hipster Panties Sexy S-XL
"V" waist design: Stretch V-shaped waistband, sexy cotton thongs panties , unique design, comfort rib, stretch your body visually , perfect for low rise jeans, pants or dresses
Cotton thongs for women: High quality cotton fabrics make the bikini thongs soft and breathable. And the crotch is a double layer of cotton for better protection. You can wear it all day without feeling uncomfortable
Underwear for women thong: To be comfortable and sexy. Thongs reduce skin contact, perfect the curve of your buttocks, and get rid of the awkwardness caused by constricted underpants
Sale
Bestseller No. 4
FINETOO 10 Pack G-String Thongs for Women Cotton Panties Stretch T-back Tangas Low Rise Hipster Underwear Sexy S-XL
[MATERIAL]: 95% high quality cotton 5% spandex fabric make the thongs more soft and breathable. And the crotch is a double layer of cotton for better protection. You can wear it all day without feeling uncomfortable.
[DESIGN]: Sexy G-string design stretch your body visually, stretch waistband will not make you feel tight, comfort rib reduce skin contact and fit your body well. Also low rise design perfect for any clothing such as skinny jean, yoga pant, sports legging & shirt/dress. T-back perfectly outline your buttocks. WOW! MY DEAR! YOU WILL BE AMAZING!
[BEST CHOICE]: You can get 10pcs cotton thongs of 8 colors (2 black, 2 pink, white, khaki, wine red, navy, blue, beige). It can not only meet your daily needs but also the best choice for festival gifts to friends, wife and mother. No matter what body you are, there is 4 size to choice. IS NOT THIS EXACTLY WHAT YOU WANT? LESS THAN 1.60USD ONE PIECE!!!
Bestseller No. 5
Women's Thongs, T Back Low Waist See Through Panties Cotton Seamless Lace Thongs for Women
1.❤Satisfaction Guarantee:If you receive the Defective Product/Wrong Size/Wrong items, please feel free to contact us for refund/replacement. And we desire to know your true ideas of all details about the items, so that we can do better at products&service accordingly。
2.❤Thongs for Women Size Chart:Please read the size chart before buy :X-Small(waist:24"-25", hip:34"-35.5"); Small(waist:26"-27", hip:36"-37.5"); Medium(waist:28"-29", hip:38"-39.5"); Large(waist:30.5"-32", hip:40"-41.5"); X-Large(waist:33.5"-35", hip:42-43.5"); XX-Large(waist:36"-37.5", hip:44"-45.5")
3.❤Womens Thongs Underwear :the crotches of our panties have fine stitch with the thick purflings, which is not easy to be damaged. In addition, the crotch is made of opaque cotton fabric, which can just care the private parts of female. The lace doesn't irritate the private parts.
You may also enjoy reading these posts:
This post contains affiliate links. I may receive a commission for a qualifying purchase. To learn more, read our affiliate disclosure.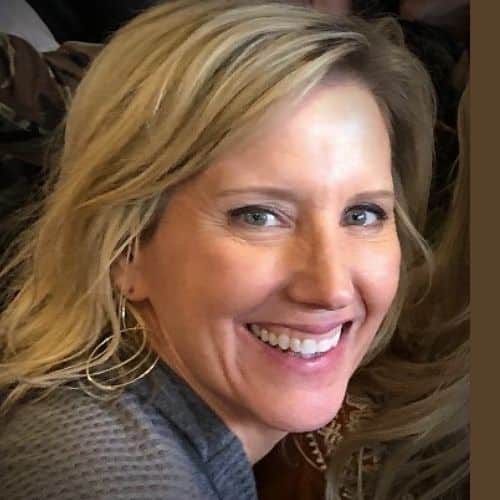 Claudia Faucher is a full-time fitness training expert and lifestyle blogger. She is also been a certified Les Mills BodyPump instructor for the past 5 years and a fitness instructor for over 20 years. Claudia is a personal trainer and creates fitness training programs for seniors and people of all ages. She likes to use her skills and experiences to help others on their fitness journeys.
Last update on 2023-02-20 / Affiliate links / Images from Amazon Product Advertising API