In this post, I share tips to help you purchase the best massage gun for tight calves and thighs for muscle warm-up and recovery. We can all agree muscle pain is no fun! Whether your exercise regimen includes daily morning walks, weekend warrior team sports, or high-level athletic competitions, sore muscles and tightness can really slow you down. Today, muscle massage guns are an affordable way to treat muscle pain at home.
I may earn a commission when you purchase through a link on this page.
What causes tight calves and sore muscles?
Muscle atrophy or muscle wasting – is often seen in people as they age and underuse their muscles
Overuse – results when there is a sudden change in activity level or intensity
Muscle tears – torn muscles can occur any time your muscle becomes strained or overstretched
Footwear – a change in footwear can strain muscles, especially when there is a change in stride or gait
Where should you not use a massage gun?
Only vibrate the massager over muscles only. Avoid joints and bones, especially if you suffer from any type of joint disorder. Other areas to avoid with a massage gun include the spine and neck.
➥Read also… Does a massage gun break up fat?
What is the best massage gun for tight calves?
Can you overuse a massage gun?
Use caution about how long you keep it in an area. Overuse of muscles can causes irritation or bruising. Aim for 3 to 5 passes for each muscle area.
➥Read also… Is a massage gun good for sore muscles?
How to use a massage gun before a workout?
Simply point it at your skin, about an inch away, and let it throb back and forth, relaxing muscles and stimulating blood flow in the same way a vibrating foam roller does. It is, nevertheless, more natural and easier to use than a foam roller. Massage guns can also be used to reduce pain.
How long should I use a massage gun?
2 minutes for any muscle group. Massage guns are powerful therapy tools and are able to penetrate deep into muscle tissue with precision. This can increase blood flow and speed up recovery. Slimming tops for men are also helpful to reduce post-workout muscle soreness.
Do massage guns work on muscle knots?
A massage gun can also be used to work out knots in a specific location prior to a workout.  For example, after an active warmup on the bike, run the device over any area that still feels tight for 10 seconds or so two to three times to give it some more attention.
Why are muscle knots hard?
The muscle fibers begin to cling to one another and become attached. A muscle knot is a new hard and lumpy sensation. Muscle knots are extremely common, but that does not make them normal or innocuous. Chronic muscle stress causes micro-tearing of muscle tissue, which leads to scar tissue formation.
Massage gun before or after a workout
A massage gun can be used whenever muscle tension is present, however, it is typically utilized before and after workouts. Warming up with a massage gun can help relieve pain or stiffness from previous workouts and activate muscles before a session.
How to use the massage gun on your calves
Proper use and technique are very important. Be sure to thoroughly review the user manual of your massage gun before using it.
If you enjoyed. What is the best massage gun for tight calves and thighs ?", be sure to check out my other related posts below.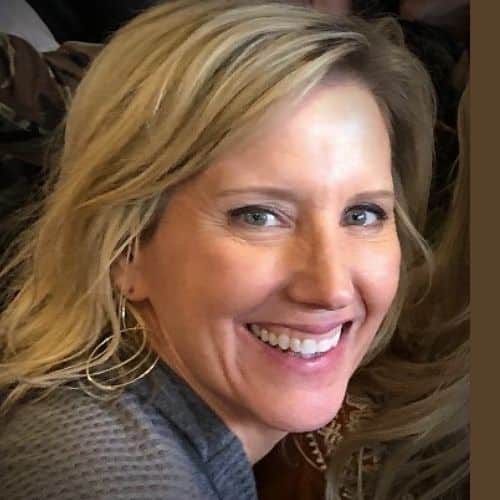 Claudia Faucher is a full-time fitness training expert and lifestyle blogger. She is also been a certified Les Mills BodyPump instructor for the past 5 years and a fitness instructor for over 20 years. Claudia is a personal trainer and creates fitness training programs for seniors and people of all ages. She likes to use her skills and experiences to help others on their fitness journeys.
Last update on 2023-11-28 / Affiliate links / Images from Amazon Product Advertising API