Discover the 11 best pickleball paddles for beginners and novices. Your journey in pickleball starts with selecting the correct paddle that fits you. In this post, I share all the information you need to purchase the perfect pickleball paddle for you!
I may earn a commission when you purchase through a link on this page.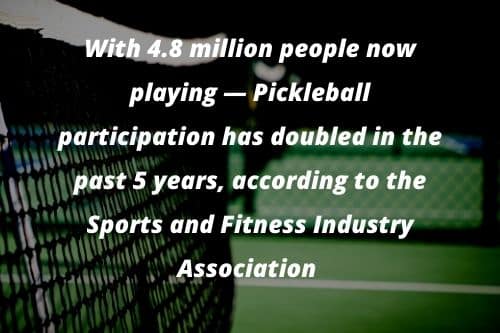 Choosing the right pickleball paddle is essential to being the best player you can be, regardless of your skill rating!
Pickleball Paddles Factors to Consider Before Buying
✅ Weight
✅ Grip size
✅ Shape
✅ Materials
✅ Price
These pickleball paddle details will narrow down the list of options to make your selection process much easier.
Not all pickleball paddles are suitable for every person. Be aware of your best features and choose the best pickleball paddle for you.
In the section below, I will cover the differences between pickleball paddles and highlight important aspects you need to consider to find the perfect paddle for you.
---
Best Pickleball Paddles for Beginners – The List
Get started today playing pickleball, the game all your friends are talking about!
It is easy to learn, has inexpensive equipment costs, and yes, super fun to play!
Here are 11 of the best pickleball paddles for beginners to choose from. Shop and start playing!
---
1. Niupipo MX-19 Pickleball Paddles
Discover this Niupipo MX-19 Pickleball Paddle set. USAPA passed and approved for sanctioned tournament play. Widebody pickleball paddles shape with 4-4/5" grip length and 4-1/2" grip circumference. Lightweight pickleball paddle 8oz. Niupipo high-quality fiberglass pickleball paddles can completely transform your game.
>>Read also… Best compression sleeves for pickleball
---
2. SLK by Selkirk Pickleball Paddles
Consider these SLK pickleball paddles that are designed using exclusive honeycomb core technology. The SLK pickleball paddles yield a large sweet spot for constant speed while absorbing the hit and softening the feel.  Beautifully balanced and weigh only 7.5 ounces.
---
3. Pickleball Paddle, USAPA Approved Pickleball Paddle with Fiberglass Face
Take a moment to check out the Niupipo pickleball paddle comes with a durable and extremely responsive polypropylene honeycomb core for maximum performance and controlled hits with great power and lesser effort. Features 4.25″ grip and weighs 8.1 ounces.
---
4. BYKUTA Pickleball Paddles Set
Consider this BYKUTA pickleball paddle made of high-quality carbon fiber. It provides lightweight but also packs a powerful punch. Honeycomb inner core and thick carbon fiber skin make them extremely responsive and strong it offers excellent control. Features 4.3" grip circumference, and weighs 7.9 ounces.
---
5. Uteeqe Pickleball Paddles
Discover the Uteeqe pickleball paddle. Featuring a lightweight build (approx. 7.8 oz.) for improved reaction time at the net. The specialized design of the handle bottom looks great and adds additional protection. Also boasts a rough-textured surface for increased spin.
---
6. Niupip MX-06 Pickleball Paddles
The Niupipo MX-06 Pickleball set offers great energy to spin the balls. It's ideal for beginners to intermediate players. Paddles feature strong construction at a price point perfect for players just starting out.
---
7. PHYSIZZ Pickleball Wooden Paddle Set
ThPHYSIZZ pickleball set includes 2 wooden pickleball paddles, 2 balls, and 1 drawstring carry bag. This set includes all you need to get started. This is the perfect pickleball starter kit for newbies.
---
8. Helium Versus Pickleball Set
The Hellum pickleball set is the perfect family starter kit. Paddles are built with a high polymer honeycomb core and are optimally balanced to be lightweight and durable. This affordable family pickleball set comes complete with everything needed to start playing today!
---
9. Tumaz Pickleball Paddle Set
The Tumaz Pickleball Paddle Set includes 2 paddles, 2 indoor balls, 2 outdoor balls, 2 sweat-absorbent grip tapes, and a handy backpack to bring your pickleball equipment anywhere. It comes with everything you need to start playing, in a budget-friendly way!
---
10. Beives Pickleball Paddles
The Beives pickleball paddle set is great for beginners and intermediates as well. Each set includes with 2 paddles, 2 indoor and 2 outdoor balls, and 1 portable paddle bag. Perfect for any occasion. Makes a great gift!
---
11. Paddletek Phoenix G6 Pickleball Paddle
The Paddletek Phoenix G6 is not only a great value and high-quality package but also part of a complete set that has everything you need to start playing a game of pickleball today.
---
Things to Consider When Buying Your First Pickleball Paddle
Consider the below points before purchasing your first pickleball paddle or your next one.
1. Weight
Weight is one of the most important factors when choosing a pickleball paddle.
Pickleball paddles range anywhere from 6 ounces to 14 ounces. The paddle weight will affect power and control.
A lighter paddle gives you more control but less drive. While a heavier paddle gives you less control but more power and drive.
Professional pickleball players prefer heavier pickleball paddles for more power. Pro pickleball players use lead tape for pickleball paddles around the edges to add weight even more weight to their pickleball paddles.
But heavier pickleball paddles are not for everyone, especially if you are just starting out.
One thing to also consider. A heavier paddle can cause pickleball elbow strain and fatigue in your arm.
Beginners should start with a paddle that is not too heavy until they build up more arm strength.
>>Read also… Best pickleball paddles for advanced players
2. Grip Size
The grip size should fit your hand comfortably.
Smaller grips provide more wrist action, leading to more control and spin. Larger grips provide more stability.
What is the best grip size for you? Check out this guide below
Pickleball Grip Guide
The easiest way to determine your grip size is to go by your height. While this guideline may not be as exact as actually measuring your hand size, it works well as a general guideline to point you in the right direction:
| Height (cm) | Recommended Grip Size |
| --- | --- |
| under 5'2″ (157) | 4″ |
| between 5'3"(160) – 5'8" (173) | 4.25″ |
| equal to or over 5'9″ (175) | 4.5″ |
When choosing a pickleball paddle grip, go with the smaller size grip if you are between sizes. Add overgrip tape if you need to make your grip larger.
3. Shape
Pickleball paddles come in all shapes and sizes. The overall size (length and width) – is regulated by the rules of pickleball.
The combined length and width, including any edge guard and butt cap, shall not exceed 24 inches (60.96 cm).
The paddle length cannot exceed 17 inches (43.18 cm). There is no restriction on paddle thickness. [1]2021 Equipment Standards Manual. Internation Federation of Pickleball. Retrieved on 2022, April 2 from https://usapickleball.org/docs/ifp/USA-Pickleball-Rules-Change-Document.pdf
Pickleball Paddle Shapes
Here are the most popular pickleball paddle shapes currently on the market:
4. Materials
Pickleball paddle construction material should be a key factor during your research process. The most common materials used include:
Wood
 Wood pickleball paddles are generally the cheapest, and they are also very durable.
Composite
Composite paddles sit in between wood and graphite pickleball paddles, in regard to cost, weight, and overall performance.
Graphite
Graphite paddles are the most expensive option. The materials used are costly, but they are lightweight and very responsive. They also have the greatest power-to-paddle weight ratio.
5. Style
When it comes to pickleball paddle styles, there are a wide variety of colors and head patterns to choose from. As the pickleball craze continues its explosive growth, the number of new companies and designs seems to change daily.
6. Price
Pickleball paddles range in price from under $20 to $200 and well beyond.
As a result, buying just based on price may be difficult.
A low-priced pickleball paddle for beginners ranges between $40 and $60. These paddles are ideal for players who are just starting out.
As your skill level improves, so should your equipment. Intermediate-level pickleball paddles offer greater balance, power, and control than entry-level options. The price average is in the $75 – $125 range.
Beginning pickleball players, do not limit your searches to only cheap pickleball paddles. Instead, determine the features you desire in a paddle, then decide which one is the best fit for your game and wallet.
---
FAQs
What are the pickleball court dimensions?
A pickleball court measures 20×44 feet. In pickleball, the same court is used for singles and doubles play. The net height is 36 inches at the sidelines and 34 inches in the middle. The court is striped similar to a tennis court with right and left service courts and a 7-foot non-volley zone in front of the net.
What is the kitchen in Pickleball?
The kitchen is a 7′ area at the front of the net, on both sides, of the pickleball court. There are a lot of rules governing the use of "the kitchen". But in the simplest terms, you can only step inside this area to play a ball that bounces in it. The idea is to discourage net play as in tennis.
What is pickleball stacking?
Stacking is a pickleball tactic in which players on a team are not in typical positions and are instead shuffled to maintain one player on one side of the court. Unlike regular play, the stacking team will start on the same side and then transfer to the desired position after the serve or return is struck.
>>Read also… Best pickleball shorts
What are the best pickleball shoes to wear?
Anyone that has spent an afternoon quickly understands how hard pickleball can be on your feet. The best pickleball shoes are geared for comfort and stability, feature a wide toe box to prevent damage due to quick movements, and a deep heel cup reduces heel discomfort.
1. ASICS Men's Gel-Renma Pickleball
2. K-Swiss Men's Express Light Pickleball Shoe
3. ASICS Women's Gel-RENMA Pickleball Shoes
4. K-Swiss Women's Hypercourt Express 2
5. FitVille Wide Pickleball Shoes for Men
Summary
My favorite choice of these selections is clearly the Niupipo MX-19 Pickleball Paddle set. The quality and performance of these paddles far exceed what you expect when shopping for entry-level paddles. The overall balance and control you get using the Niupipo MX-19 are comparable to many intermediate-level paddles.
I hope you enjoyed, "Top Pickleball Paddles for Beginners". This is a comprehensive guide to the best pickleball paddles for newbies. These selections are perfect to get you on the court as soon as possible, without dropping a fortune on your first paddle.
➡️If you are serious about improving your game, you will want to read my recent article, SMART Goals for Pickleball Players.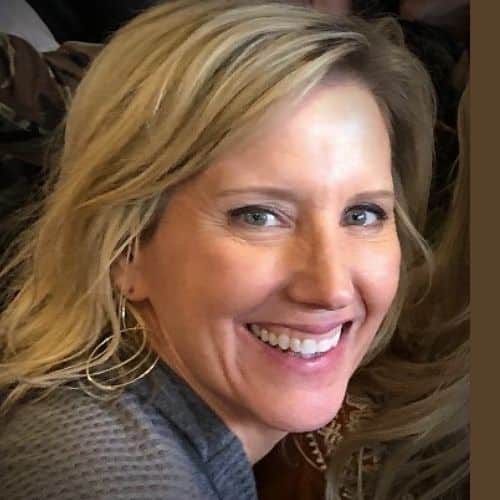 Claudia Faucher is a full-time fitness training expert and lifestyle blogger. She is also been a certified Les Mills BodyPump instructor for the past 5 years and a fitness instructor for over 20 years. Claudia is a personal trainer and creates fitness training programs for seniors and people of all ages. She likes to use her skills and experiences to help others on their fitness journeys.
Last update on 2023-08-31 / Affiliate links / Images from Amazon Product Advertising API