Most travelers will agree, the best luggage with wheels for seniors can be difficult to find. Each brand promises to be your perfect travel companion. But you need the real deal, right? Something lightweight, yet robust. Rolling luggage that glides along beside you, but doesn't compromise on durability. In this review, I'll cover top-notch luggage made with seniors in mind. More travel, less hassle. Let's jump in!
I may earn a commission when you purchase through a link on this page.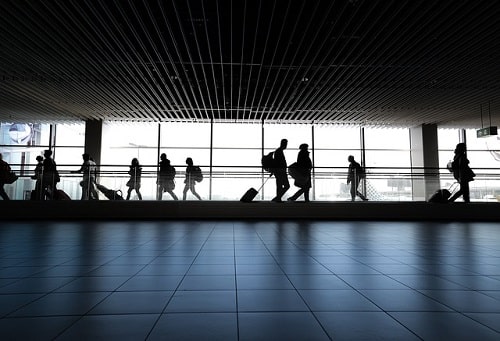 Travel and luggage get a bit more complicated as we age. Crowded airports don't help. The duffle bag you used just a few years ago is impossible to walk with through busy terminals and gates.
➥ In A Hurry? Click Here To View My Top Choice Now!
Wheeled suitcases have become indispensable in today's world, for people of all ages. The costs for luggage with multi-directional wheels have become more affordable recently. Even better, these suitcases now come packed with more features than ever before.
How to Choose The Best Luggage
✅ Lightweight
The lighter the luggage, the easier it is to handle. Hard-shell luggage made of polycarbonate is typically lighter than other materials.
✅ Rolling Wheels
Luggage with four wheels (also known as spinner luggage) is easier to maneuver than luggage with two wheels. It can be pushed or pulled in any direction without tilting.
✅ Ergonomic Handle
The handle is often overlooked when luggage shopping. However, it is the most used feature. A comfortable fit reduces strain on the hands and wrists. Telescopic handles are helpful because they adjust to the correct height for the user.
✅ Easy-to-Use Zippers
The zippers should be large and sturdy, making them easy for you to grip.
✅ Size
Luggage size should be appropriate for the traveler's strength and travel needs. Carry-on luggage is a good option because it eliminates the need to check a bag and retrieve it later.
✅ Visible/Unique
Luggage that stands out is easier to identify. This includes a unique color or pattern, or you could attach a distinctive luggage tag or strap.
✅ Internal Organization
Compartments or pockets help keep belongings organized and easy to find.
✅ Durability
Make sure the luggage is made of durable materials. It should also have quality zippers and handles that can stand the rigors of travel.
✅ Security Features
Locks and GPS tracking are helpful for locating lost luggage.
✅ Warranty
A solid warranty is always a plus. It adds value and peace of mind to your purchase.
Best Luggage With Wheels For Seniors – The List
1. ★ Samsonite Winfield 2 Hardside Luggage with Spinner Wheels
2. American Tourister Moonlight Hardside Expandable Luggage with Spinner Wheels
3. Rockland Melbourne Hardside Expandable Spinner Wheel Luggage
4. Travelers Club Xpedition 30-Inch Multi-Pocket Upright Rolling Duffel Bag
5. Gonex Rolling Duffle Bag with Wheels
What is a Wheeled Suitcase?
Wheeled luggage is designed to make your journey less stressful. It features two or four multi-directional wheels that provide smooth and effortless maneuverability.
Most rolling luggage comes with a retractable handle. It is easy to pull or push along. The handle allows for a comfortable grip so you can spin and turn your luggage with ease.
Many models offer security features like built-in TSA-approved locks. Overall, wheeled luggage is a versatile and convenient option for any traveler.
Top 5 Wheeled Luggage With Reviews
When it comes to wheeled suitcases, there are a lot of good options out there. I looked into many luggage brands but decided to focus on the top five. These standouts are not just sturdy, but also budget-friendly. They're perfect for any kind of trip you have in mind, from a quick day out to a long vacation or even regular trips abroad.

The Samsonite Winfield 2 suitcase is for travelers who demand comfort, toughness, and style. This suitcase is constructed from polycarbonate. If it gets knocked or bumped, it flexes instead of breaking, then snaps right back into shape. So, your stuff inside stays safe and the suitcase still looks new.
This suitcase is big enough to fit all your stuff while weighing only 6.7 lbs. That means it's easier for you to handle.
But the cool things about the Winfield 2 don't stop here. It's got a brushed pattern that hides any scratches from your trips. Inside, you'll find straps and curtains with zippered pockets to help you keep your things tidy and safe.
Worried about security? There's a combination lock to keep your stuff safe. And let's not forget the four wheels at the bottom that spin around easily. That makes moving around airports and hotels a walk in the park. All these things make the Samsonite Winfield 2 suitcase a real game-changer for travelers.
This luggage comes with a 10-year warranty against defects in materials and workmanship.
Pros
Made by a trusted and reputable company
Meets carry-on size restrictions for the following airlines: United, American, Delta, Southwest, Allegiant
Quality construction
Warranty
Performance
Lightweight
Cons
Side handles would be a great help when trying to lift or maneuver
---
The American Tourister Moonlight suitcase is all about bold, beautiful colors. And its super light construction is built tough for all your travels.
One of the best things about this suitcase is the big handle. It can tuck away when you're not using it. That means it won't get banged up when you check your luggage.
Need more room for your stuff? The Moonlight's got you covered. You can make it bigger with its case expansion feature. Plus, it has a big front pocket inside to help you pack more stuff neatly. There's also a mesh pocket inside where you can stash personal items and keep them tidy while you travel.
And let's talk about those wheels. The suitcase has 360-degree spinner wheels that make it super easy to handle. You just push it along as you walk. It's like having a little helper with you at the airport or hotel.
If you're looking for a suitcase that's light, bright, and easy to handle, the American Tourister Moonlight is your perfect travel buddy!
Pros
Manufactured by American Tourister, with over 75 years of travel bag experience
Construction
Styling
Lightweight
Cons
The exterior seems to scratch easily
---
The Rockland Melbourne F225 is a two-piece luggage set that is light but super tough.
Spinner wheels allow it to twist and turn in every direction, moving around is a breeze. Plus, it's expandable. You can pack in more without worrying about those pesky extra-weight charges.
Inside, there's a chrome telescoping handle that works with a simple push of a button. It also has mesh and zip pockets to keep your things tidy and easy to find.
This luggage set comes in a whopping 32 shades. I tried out the brown set, it's got a modern look that turns heads!
Rockland has been around since 1998. They're known for good quality, stylish luggage that matches the latest trends. So, you know you're getting something solid and fashionable.
Rockland Melbourne F225 luggage set is practical, stylish, and won't break the bank!
Pros
Wide variety of colors to choose from
Expandable
Lightweight
Great value
2 pc set
Cons
Embedded locks would be helpful
---
Travelers Club 30″ Rolling Duffel is the perfect lightweight travel bag for frequent flyers. It features solid construction and a big U-shaped opening at the top for easy packing.
This rolling duffel bag comes with two wheels that let you zip around with it without breaking a sweat. No more lugging heavy bags around!
This wheeled duffel is perfect for extended weekend trips. It has a lot more capacity than your average carry-on bag.
The six pockets design means you can keep your stuff organized and easy to find. No more digging through your bag to find your toothbrush at the bottom!
The best part? The Travelers Club Rolling Duffel comes in 13 awesome colors and it's super affordable. This bag is big, easy to move, helps you stay organized, and won't cost an arm and a leg.
Pros
Great value travel bag with wheels
Price
Capacity
Lightweight
Cons
It feels like 4 wheels would be beneficial with this design
---
This wheeled bag from Gonex is lightweight, super tough, waterproof, and built to last
Its tear-resistant trolley wheels roll smoothly on all kinds of surfaces. That means less struggling with your bag and more enjoying your trip.
The Gonex Wheeled Duffel takes away the worry about your bag getting damaged. Plus, it has a ton of space for short trips or extended stays.
The alloy telescoping handle makes it super easy to maneuver in tight spaces and crowded terminals. You also love the handy bottom handle for easy lifting. Simple things that make a big difference when you're on the go.
Gonex Luggage is based right here in North Carolina and has been in business since 2013. So, if you're searching for a travel bag that's tough, spacious, and easy to handle, Gonex Wheeled Duffel is definitely worth checking out.
Pros
Lightweight
Well-balanced
Styling
Price
Functional
Weather-resistant
Cons
The handle can be short for taller users
---
Summary

The Samsonite Winfield 2 is my personal favorite. I love the classic look, quality construction, and easy maneuverability.
Rockland Melbourne F225 offers tremendous value. This two-piece set is ideal for travelers looking for additional space and is reasonably priced.
When buying travel luggage, it's important to find a style that fits your needs and your budget. You also want to make sure it is easy to handle, durable, and sturdy.
All the brands I tested above are solid picks, regardless of which one you select. It really comes down to your personal preferences.
To make your luggage last longer, keep the inside of the travel luggage clean so that it does not develop any unpleasant odors or stains. Store in a dry place and use silica gel packets when not in use to avoid moisture build-up that can lead to mold growth.
Happy travels!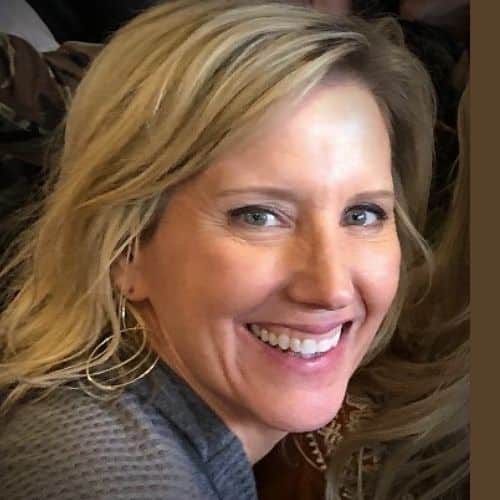 Claudia Faucher is a full-time fitness training expert and lifestyle blogger. She is also been a certified Les Mills BodyPump instructor for the past 5 years and a fitness instructor for over 20 years. Claudia is a personal trainer and creates fitness training programs for seniors and people of all ages. She likes to use her skills and experiences to help others on their fitness journeys.
Last update on 2023-08-31 / Affiliate links / Images from Amazon Product Advertising API