The use of professional teeth whitening is frequently a quick, safe, and effective way to improve your smile. However, there are other factors to consider, including cost, lifestyle habits, and whether a thorough in-office treatment or a custom at-home tray is the best option for you.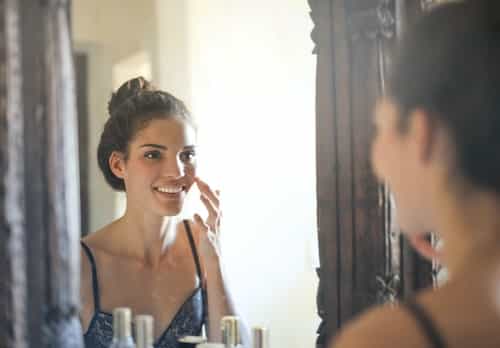 Key points covered on professional teeth whitening treatment:
What is professional teeth whitening?
What are the best at home teeth whitening services
Cost
How long does teeth whitening last?
Teeth whitening and sensitivity
Professional Whitening Services
When talking about teeth whitening, we can all agree a whiter, brighter smile is pretty awesome.
Today, tooth brightening products are no longer exclusive to in-office dental whitening treatments.
Teeth whitening products are now very affordable and can be purchased in most grocery stores and supermarkets.
However, before I dive into the best whitening products for you, let's cover a little background about teeth in general.
Before you buy whitening products, it is important to understand how these bleaching products work and why you need to research the safest ones for your teeth.
Why teeth darken with age?
As we age, the outer coating of enamel on your teeth wears away with age, revealing the yellow dentin.
Your tooth dentin also expands with age, reducing the size of the pulp. The tooth's translucency decreases, making it appear darker.
Your tooth enamel is extremely strong, but it is very important to take measures to protect it. You can safeguard your tooth's enamel by:
Brushing regularly (but gently)
Limiting the amount of acidic foods you eat, such as fruit juices
Treating acid reflux condition
Cutting back on excessive soda consumption
Avoid excessive amount of vitamin C
Does tooth whitening damage teeth?
The most obvious indication of damaged enamel is a yellow discoloration of your teeth. This raises the issue, "Do teeth whitening products harm enamel?" The answer is no, teeth whitening does not damage your tooth enamel.
The dentin, or major component of the tooth, is the section of the tooth that is responsible for the color of your teeth. The front surface of the teeth is initially covered with a whitening solution.
The solution will then pass through the enamel of the tooth to reach the dentin. The inner layer's discolored tissue will begin to fade.
This is the teeth whitening process for the majority of whitening gels and strips on the market today.
There are two main products used for teeth whitening
The two most common tooth whitening products are hydrogen peroxide and carbamide peroxide.
Unlike whitening toothpaste, which utilizes abrasives to mechanically remove surface-level stains, the oxygen molecules in these whitening chemicals weaken your teeth stains on a molecular level.
A form of peroxide is also used in several over-the-counter (OTC) whitening strips, kits, and pens. The chemical concentration level is what distinguishes them from most professional teeth whitening services.
In-office dental whitening
For in-office dental whitening, dental professionals use a very high percentage of hydrogen peroxide. These products are typically stronger than OTC (over-the-counter) products. During the procedure, they use a special rubber guard to protect gums. If peroxide gets onto the gums, it will burn them.
Like at-home whitening products, there are a wide variety of professional teeth whitening methods to choose from. In-office professional whitening results will be visible quicker, but definitely a costlier way to brighten up your smile.
The majority of patients seeking professional teeth whitening will receive custom take-home trays. This process falls somewhere between consumer-grade whitening products and the highest end of whitening services available.
Again, the biggest differences between at-home and in-office services are; the strength of products used for whitening, the speed at which you will see results, professional oversight of the process, and overall cost.
In office whitening treatment – What to expect
To protect the gum tissue from any discomfort caused by the bleaching gel, a liquid rubber barrier or hardening resin is put over it. A hydrogen peroxide bleaching gel is administered to the teeth and left on for 15 to 30 minutes.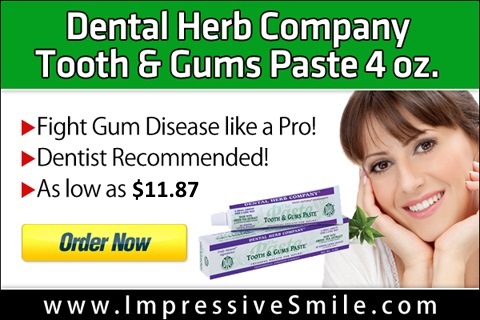 Here are the two most common teething whitening methods used for in-office treatments:
The more traditional procedures involves placing the hydrogen peroxide gel on teeth for period of time. This is very similar to many at-home whitening products you may have used, except the gel is stronger
The second whitening treatment method still uses the gel, but your mouth is kept open and teeth are exposed to a high-intensity light source.
Studies have shown the effect of light-activation sources on tooth bleaching produces mixed results.
Get Straighter Teeth with Byte! Save 80% Off Your Impression Kit PLUS Free Teeth Whitening with your aligners!
"The use of light activator sources with in-office bleaching treatment of vital teeth did not increase the efficacy of bleaching or accelerate the bleaching." (source – National Library of Medicine)
I have tried both of these in-office whitening processes and was very pleased with the results.
Over time, additional tooth whitening was needed, and sought alternatives to teeth whitening than what I previously tried.
Take home whitening kit from dentist
While in-office whitening is quick, personalized take-home trays need some effort on the part of the patient.
If your dentist feels your smile is prone to new stains, they may be your primary treatment recommended in-office whitening visits.
What to expect
Your dentist will use a professional take-home-tray to produce an impression of your teeth for a custom-designed tray.
$39.91 – Shop this look 
This personalized tray will often provide better whitening effects than OTC trays since it will fit properly to the structure of your mouth.
Instead of a hydrogen peroxide-based gel, you'll most likely be given a carbamide peroxide-based gel to use at home.
Although it does not whiten as rapidly as a hydrogen peroxide-based gel, it is less likely to cause discomfort if it gets on your gums, cheeks, or tongue.
$12.96 – Shop this look 
According to the American Dental Association, the concentration of the gel your dentist offers you for your custom-fit trays ranges from 10% to 38% carbamide peroxide.
The duration of your treatment will also vary, with you wearing your tray for two to ten hours every day, for up to 28 days. Carbamide levels in over-the-counter trays are comparable.
The difference in quality lies in the fit. A custom-designed tray will fit snugly around your teeth, leaving little leeway for the gel to creep up to your gums or miss whitening difficult-to-reach nooks.
Is professional teeth whitening worth it? In-office vs At-home
While both at-home and in-office whitening are successful when performed under the guidance of your dentist, there are a few key differences.
$7.99 – Shop this look 
Time
In-office whitening procedures are normally completed in one or two sessions, depending on the severity of your stains and your dentist's opinion on how many shades whiter your teeth may become.
Each session lasts no more than 60 to 90 minutes. Meanwhile, you'll have to wear your custom-made take-home trays for up to a month.
Your dentist may prescribe a custom-fit tray for touch-ups even after in-office whitening for optimal results.
How long does teeth whitening last
Because there are so many teeth whitening methods, average tooth whitening results can last anywhere from six months to three years. However, in most situations, people see improvements that last approximately a year.
There is no such thing as an everlasting teeth whitening treatment. But you still want to do all possible to keep your pearly teeth gleaming for months and years to come.
Experts advise maintaining a strict dental care regimen, avoiding brightly colored meals, coffee, red wine, and soda, and utilizing over-the-counter touch-up solutions.
There is no definitive answer as to which treatment will last the longest, however, with custom trays, frequency is critical.
At-home trays can be worn on a regular basis for up to three to five years, whereas an in-office visit can be completed in one or two sittings.
This implies that the brilliant color of your teeth when using trays may last longer because you are able to request a professional whitening solution from your dentist to be used at home.
Cost
Custom, take-home whitening trays are less expensive than in-office whitening, but they are still more expensive than over-the-counter trays and other at-home whitening solutions.
They normally run between $300 and $600. In-office whitening, on the other hand, costs $800 to $1,000.
Teeth whitening is not covered by dental insurance because it is a cosmetic procedure.
In-office Professional Teeth Whitening Alternatives
For many people, at-home teeth whitening is a good, cost-effective choice. It's inexpensive and has little to no tooth sensitivity.
The final conclusion is that at-home whitening solutions are a more affordable, convenient, and great choice.
Furthermore, there is a wide variety of teeth whitening formats to pick from—toothpaste, whitening strips, pens, and more—to suit any desire.
However, not all whitening treatments are equal, so I researched some of the top-rated ones to determine whether they're truly worth the hype.
Let's first start with some of the higher-rated products that are only available online:
Best At-Home Teeth Whitening Kits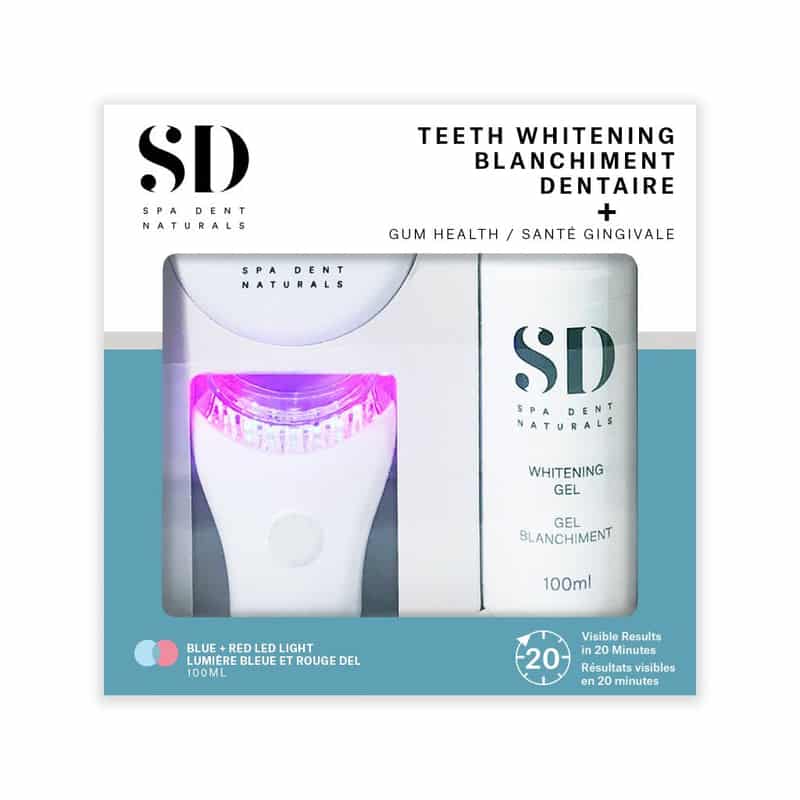 Professional Blue + Red LED Light-Activated Whitening, Visible Results in just 20 Minutes. Up to 8 shades whiter in only 5 days. A year's Aftercare included Sensitivity Free, Enamel Safe. Professional Strength Xyliprox™ gel and light (20%CP + 4%HP). The same gel and light used by your dentist.
What's include your teeth whitening kit:
Blue + Red LED Rechargeable Pod 
Accelerated Whitening + Gum Therapy
Same Professional Strength Gel used in Dental Offices
Visible Results in 20 Minutes
50 Upper & Lower Tray or 500 Brush applications
Lifts Stains for a Brighter and Whiter Smile
Made With Natural Ingredients  
Tooth Friendly Xylitol
Sensitivity Free and Enamel Safe
Vegan Friendly Formula that's Cruelty Free
Fights Gingivitis and Improves Gum Health
Directions in easy-to-follow steps to get at-home professional teeth whitening results!
1.Attach mouth tray to light.
2. Fill tray with whitening gel.
3. Place tray in mouth.
4. Turn on the light.
5. Relax and Whiten!
Detailed directions are included in all kits.
Here is the most popular teeth whitening solution by Smile Sciences! This teeth whitening kit has 20 total treatments of our vegan and cruelty-free gel, formulated to whiten without sensitivity.
The teeth whitening kit includes:
Upper and lower trays that custom fit to your mouth 
One 5-mL syringe of whitening gel (6 treatments)
Two vitamin E swabs to protect your gums from the gel
One battery powered LED light for quick results (used with trays and pen)
A maintenance pen for whitening on the go (14 Treatments)
Ingredients used in teeth whitening kit:
Propylene Glycol, Kosher Glycerine, Carbamide Peroxide, Carbomer, Triethanolamine, Potassium NitrateStrawberry Bubble gum flavor or peppermint oil
Their superior teeth whitening kit is backed by our Unconditional Money-Back Guarantee. Impressive Bright White Smile professional strength teeth whitening kit is developed by dental professionals for at-home and in-office use.
You have enough gel for approximately 25 applications. The potency of our gel will enable you to achieve desired whitening results safer and faster.
That means fewer whitening treatments and less gel used.
LED teeth whitening accelerator is the safest, longest-lasting, and least expensive option to get your teeth white fast in the comfort of your own home.


Accelerator discharges a cold blue light, which is why they are so safe. The light cannot burn the skin or gums. This wavelength activates different chemical compounds including but not limited to hydrogen peroxide.
Kit contains:
Dentists Strength Peroxide Bleaching Gel (4)3ml Syringes
Dentist Remin Gel 1 syringe
Customizable Mouth Trays (3 trays)
Accelerator Light (LED light with 5 bulbs)
Whitening Pen (for touch-ups on the go)
4 Applicator Tips
Paper Shade Guide
Detailed instructions
Teeth whitening sensitive teeth
Sensitive teeth are frequently caused by receding gums, gingivitis, or damaged teeth.
This complicates teeth whitening, which is why it's a good idea to see your dentist before beginning any whitening treatment.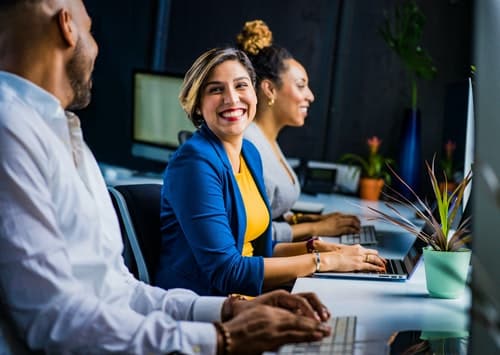 Because your dentist is the most knowledgeable about you and your dental history, she can work with you to build the most effective and pleasant alternative for whitening sensitive teeth when the time comes.
Those with sensitive teeth should opt for whitening treatments that don't require significant application time. Some solutions, such as Crest 3D White Whitestrips Gentle Routine, take only five minutes every day to remove tooth stains.
It is particularly intended for those who have sensitive teeth to whitening and contains the same substance that dentists use in a less intense version.
Brush your teeth with Crest Gum and Sensitivity Gentle Whitening Toothpaste, which has a special mix that helps you preserve your newly whitened smile while guarding against sensitivity suffering.
This more subtle whitening technique removes stains from the teeth and whitens them via deep cleaning.
See also… How to use whitening strips
Best Teeth Whitening Strips for Sensitive Teeth
As the teeth whitening market has continued to see explosive growth, it seems like everyone (yes, and their mother) has whitening strips in a bathroom drawer or cabinet.
The Crest 3D Whitestrips has been the dominant company for much of the past years. They have done a great job of producing quality strips with very good results at an affordable price.
However, there is another company that many people are just starting to learn about. Lumineux has quickly established a position in the niche segment of the teeth whitening industry – teeth whitening strips for sensitive teeth.
The number of people with sensitive teeth is growing each year as over bleaching has become a real issue. However, there are also people that just have sensitive teeth and are looking for whitening products for the first time.
Lumineux Whitening strips that are certified non-toxic, alcohol-free, and produce whitening without the use of harsh bleaches that damage your tooth structure, leading to sensitivity.
See also… Do you brush your teeth after whitening strips?
Protect Your Smile Custom Teeth Night Guards
Fact – 40 million Americans will suffer from bruxism (tooth grinding). The repercussions of stress, worry, or an aberrant bite can be catastrophic.
Grinding your teeth at night can cause insomnia, a painful jaw, and dull headaches. Your teeth wear down over time (attrition), become extremely sensitive, and may require considerable dental repair.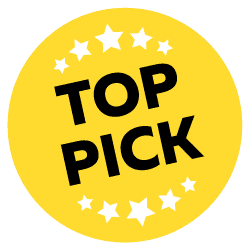 Custom Teeth Night Guards
Get immediate relief and stop teeth grinding now!
• Sleep great! Get immediate relief
• Help alleviate jaw, facial pain, and headaches
• Protect teeth from the harmful effects of teeth grinding and clenching
• Dentist quality and custom made to fit perfectly
• Made in the USA by highly skilled dental technicians
• Not bulky and unstable like store-bought dental guards
• Stronger and more durable, outlasting store-bought dental guards
• Convenient and cost-effective
• Simple process! Their dental lab direct process makes it easy to take your teeth impression in the comfort of your own home in just 5 minutes
If you enjoyed, Professional Teeth Whitening at Home, be sure to check out our recent posts below!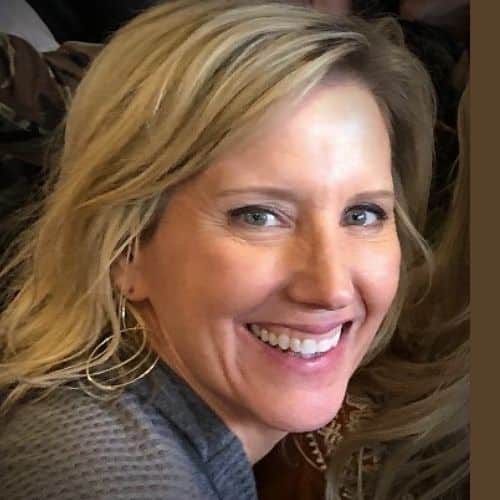 Claudia Faucher is a full-time fitness training expert and lifestyle blogger. She is also been a certified Les Mills BodyPump instructor for the past 5 years and a fitness instructor for over 20 years. Claudia is a personal trainer and creates fitness training programs for seniors and people of all ages. She likes to use her skills and experiences to help others on their fitness journeys.
Last update on 2022-08-30 / Affiliate links / Images from Amazon Product Advertising API