Are you looking for ideas of what to eat for breakfast that includes high protein? Do you want a simple guide so that eating healthy for breakfast can be quick and easy? Listed below I share my 5 favorite high protein meals to start your day. Not only are they packed with nutrients you need, they taste great!
I may earn a commission when you purchase through a link on this page.
So if you struggle to hit your daily protein targets, these delicious breakfast options can easily assist you. I hope you enjoy!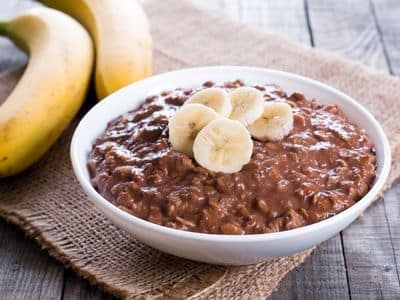 High Protein Instant Steel Cut Oatmeal
Ingredients
45 grams of Quaker Oats Steel Cut – Quick 3-Minute Oats
170 grams of water
1 scoop of Optimum Nutrition Chocolate Protein Powder
1 tablespoon of sugar-free maple syrup
1 teaspoon of Splenda
1/2 teaspoon of ground cinnamon
1 pinch of salt
Directions
Combine oatmeal and water in a bowl and cook in the microwave for 2 minutes
After the oatmeal has cooked, remove it from the microwave and add the remaining ingredients; chocolate protein, syrup, Splenda, cinnamon, and salt.
Slowly stir the mixture for 30 seconds or until thoroughly mixed.
(Optional) Top with your favorite fruit.
Nutrition facts – (1) scoop of protein powder has around 28 gm of protein)
---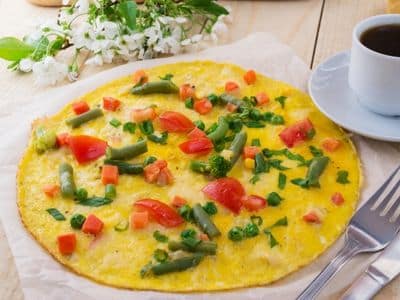 Scrambled Eggs and Mixed Vegetables
Ingredients
1 whole egg
3 egg whites
1 cup of frozen mixed vegetables
(Optional) – salt to taste
(Optional) – hot sauce
Directions
Spray skillet with olive oil
At medium heat, add eggs to the skillet
Allow eggs to cook for a few minutes, then add in the vegetables
Once vegetables are no longer frozen (about 10 minutes), remove them from the heat and plate
TIP – I like to use hot sauce instead of plain salt. Note – One teaspoon of Texas Pete hot sauce has 115mg of sodium, while 1/2 teaspoon of salt has 1150 mg of sodium
---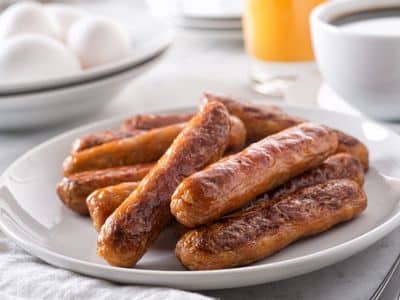 Butterball Turkey Sausage Links and Boiled Eggs
Ingredients
3 sausage links (one serving size)
3 whole eggs
Directions
Bring a pot of water to a boil. Place eggs in water and cook for 8 minutes
Place 3 sausage links in the microwave and cook for 1 minute
Plate and serve
Nutrition – 3 links (110 calories, 420 mg sodium, 11 gm protein, 7 gm fat)
Nutrition – 3 whole eggs (231 calories, 16 gm fat, 19 protein)
---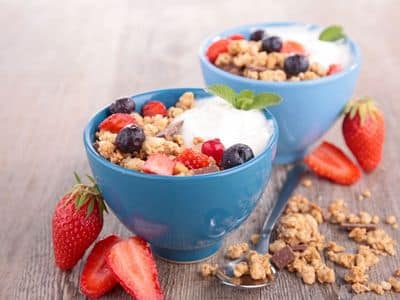 Greek Yogurt with Fruit and Granola
Ingredients
Fage Total 0% Greek Yogurt (3/4 cup or 170 grams)
Torani Sugar-Free French Vanilla Syrup – 1 tablespoon
Splenda – 1/2 teaspoon
Strawberries or Blueberries – 1/4 cup
Granola – 2 tablespoons
Directions
Combine yogurt, Splenda, and syrup. Mix thoroughly for 30 seconds
Top with your favorite fruit. I prefer strawberries or blueberries
Sprinkle with granola
Nutrition facts – Yogurt (90 calories, 0 fat, 5 gm carbs, 18 gm protein)
---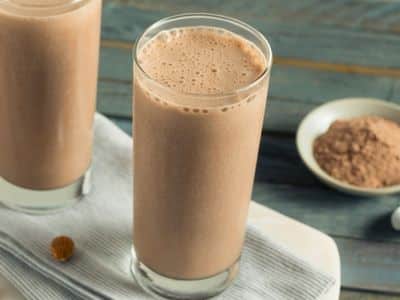 Peanut Butter and Banana Protein Shake
Ingredients
1 tablespoon creamy or extra chunky peanut butter
1 cup almond milk
1 medium banana fresh or frozen
1/4 tsp ground cinnamon
1 scoop chocolate whey chocolate protein powder
1 handful (or about 5) of ice cubes
Directions
Place all ingredients in a blender
Be sure to slice up the banana before placing it in the blender
Depending on your blender, mix for 15 – 30 seconds
Nutrition facts – (1) scoop of protein powder has around 28 gm of protein)
FAQs – Nutritional Facts
---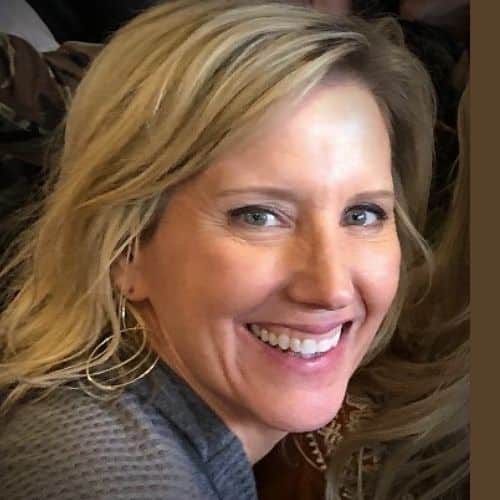 Claudia Faucher is a full-time fitness training expert and lifestyle blogger. She is also been a certified Les Mills BodyPump instructor for the past 5 years and a fitness instructor for over 20 years. Claudia is a personal trainer and creates fitness training programs for seniors and people of all ages. She likes to use her skills and experiences to help others on their fitness journeys.