How do I order online from Zaful? Warm weather is almost here and you're looking for cute bikinis, tankinis, monokinis…you get the idea… from Zaful, but how do you order?
I may earn a commission when you purchase through a link on this page.

ZAFUL Ribbed Snake Print Thong Bikini Swimwear M Blueberry blue – $10.99
Zaful Take a walk on the wild side in this animal print bikini set. It's cut from the flexible stretch-rib fabric that comprises a triangular bikini top and a pair of thong bikini bottoms. Light padding adds subtle lift and support when you want it and is easily removed when you don't. Style: Sexy
As an Amazon Associate, I may receive a small commission (at no cost to you) on qualifying purchases which allow me to keep creating amazing free content for you. Support FitFab50 by using the links in my articles to shop. Thank you!
How do I order online from Zaful?
When ordering from Zaful swimwear, simply select the size, color and quantity needed and then click 'ADD TO BAG'. Once you have your desired items in your Bag, simply click the 'PROCEED TO CHECKOUT' button.
You will be prompted to either sign in to your account or create a new account.
Enter any discount coupon codes or Z Points that you may want to use to discount the price.
Finally, you will be directed to complete the Shipping address, shipping method, and payment method. A confirmation email will be sent to your registered email address containing the contents of your order.
Yes, the process is just like any other online purchase you make.
➦Shop Amazon for Zaful swimsuits and clothing
What are Z points?
$24.99 – Shop this look 
Z points are Zaful rewards points you can earn to receive discounts on your next purchase.
You can earn Z points in a variety of ways. See the chart below: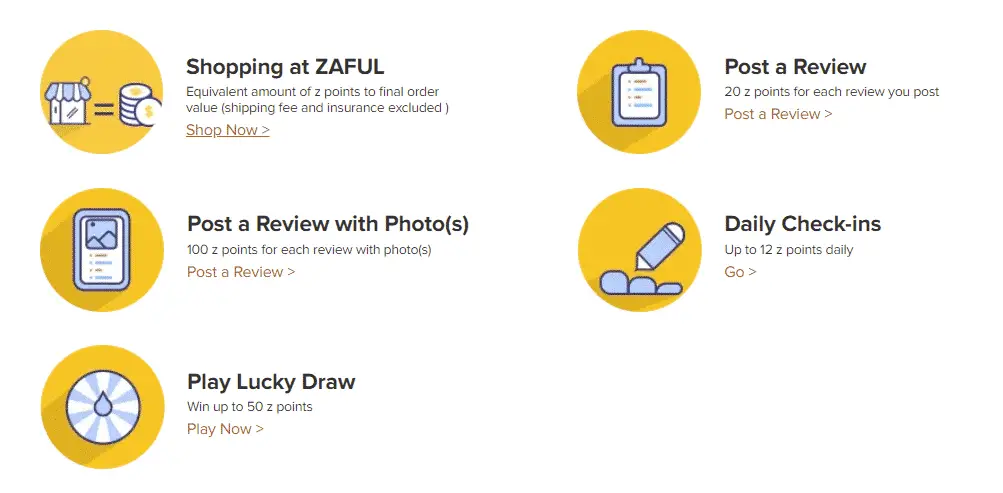 >>Read also… What shipping company does Zaful use?
How can I cancel my order?
If you haven't paid for your order and wish to cancel, go to your account>>"My Orders". Please click this button "Cancel" to cancel your order.
If you have paid, contact Zaful customer service as soon as possible. Please note that orders that are "dispatched" or "shipped out" cannot be canceled.
Is Zaful a safe website?
Yes. Zaful is a safe website with a high consumer service rating, great designs, and incredibly low prices. In addition, you can earn Z points to improve your saving even more!
How long does it take for Zaful to deliver?
Expect 3 weeks. Zaful has great clothing and incredible prices, but plan ahead when purchasing to account for the delivery times.
>>Read also… Should you size up in Zaful bikinis?
Should I order clothes from Zaful?
Yes… if you want to wear the latest swimsuits and clothing fashions, love super low prices, and… don't mind waiting 2-3 weeks for your order to arrive.
What is fast fashion?
Fast fashion refers to clothing designs that travel fast from the runway to stores in order to capitalize on current trends. The designs are frequently inspired by trends seen on the runways during Fashion Week or worn by celebrities.
Fast fashion makes purchasing clothes on impulse easy and affordable. Shoppers are encouraged to update their wardrobes regularly throughout the year to keep up with ever-changing trends
Is Zaful fast fashion?
Yes. Zaful is considered fast fashion. They quickly design the latest style and fashion trends to meet consumer demand.
Is Zaful reliable?
Yes. Keep in that if you order from the Zaful website directly, which allows you to enjoy deeper discounts, you should expect shipping times to be in the 2-3 weeks range. Probably closer to 3 weeks.
You can also order from Zaful on Amazon, which allows you to use your Prime membership and enjoy their great return policy, plus fast shipping. The only downside is the limited amount of styles and products that are offered there.
Does Zaful offer free shipping?
Zaful offers free standard shipping on all orders over $69 (US). For orders over $99 (US), you receive free expedited shipping.
Expedited shipping is 5-10 business days to the United States. Please refer to the shipping chart when determining the shipping times for other locations.
If you enjoyed, "How do I order online from Zaful?", be sure to read additional related posts below: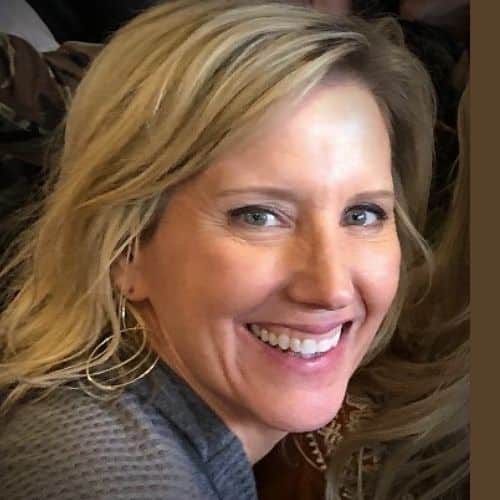 Claudia Faucher is a full-time fitness training expert and lifestyle blogger. She is also been a certified Les Mills BodyPump instructor for the past 5 years and a fitness instructor for over 20 years. Claudia is a personal trainer and creates fitness training programs for seniors and people of all ages. She likes to use her skills and experiences to help others on their fitness journeys.
Last update on 2023-02-20 / Affiliate links / Images from Amazon Product Advertising API