What shipping company does Zaful use? You've just purchased several swimsuits for your upcoming vacation. Understanding Zaful's shipping policies will help you plan accordingly.
I may earn a commission when you purchase through a link on this page.

ZAFUL Tie Front Padded Bikini Set S Rosy brown – $13.99
Zaful Bring a sweet, classic style to the beach with the solid color bikini set. This bralette bikini top features a bow detail that adds a cute touch. Pair with solid bottoms and a bold pair of sunglasses for a chic beach-ready look. Style: Sexy Swimwear Type: Bikini Gender: For Women Material: Ny
As an Amazon Associate, I may receive a small commission (at no cost to you) on qualifying purchases which allow me to keep creating amazing free content for you. Support FitFab50 by using the links in my articles to shop. Thank you!
What shipping company does Zaful use?
Zaful swimwear works with several express couriers to ensure fast deliveries. The Express Shipping option is not available for all countries. The United States is one of a handful of countries that are able to receive this service. Prior to ordering, be sure to check the shipping options for your country.
➦Shop Amazon for Zaful swimsuits and clothing
Why can I not track my package?
Price not available – Shop this look 
Zaful uses a variety of shipping companies. Several do not update shipping details once it leaves the factory.
How can I cancel my order?
If you haven't paid for your order and wish to cancel, go to your account>>"My Orders". Please click this button "Cancel" to cancel your order.
If you have paid, contact Zaful customer service as soon as possible. Please note that orders that are "dispatched" or "shipped out" cannot be canceled.
Are Zaful swimsuits from China?
Yes. Your Zaful swimsuit is shipped from China. Regular shipping takes 7 – 10 business days, which ends up being 2 -3 weeks. Expedited shipping is offered for an extra fee, and your order will arrive in 5 – 10 days.
How long does it take for Zaful to deliver?
Expect 3 weeks. Zaful has great clothing and incredible prices, but plan ahead when purchasing to account for the delivery times.
>>Read also… Should you size up in Zaful bikinis?
What does my Zaful order status mean?
Processing:
ZAFUL will typically process orders within 3-7 business days upon receiving payment. Your processing order will go through the following stages:
1- Receiving and allocating items for your order
2-Item quality inspection
3- Packing and printing shipping labels.
Once these 3 stages have been completed, we will dispatch your order.
>>Read also… Complete Guide – How to order online from Zaful?
What is fast fashion?
Fast fashion refers to clothing designs that travel fast from the runway to stores in order to capitalize on current trends. The designs are frequently inspired by trends seen on the runways during Fashion Week or worn by celebrities.
Fast fashion makes purchasing clothes on impulse easy and affordable. Shoppers are encouraged to update their wardrobes regularly throughout the year to keep up with ever-changing trends
Is Zaful fast fashion?
Yes. Zaful is considered fast fashion. They quickly design the latest style and fashion trends to meet consumer demand.
Is Zaful cheap quality?
No. ZAFUL currently has a consumer rating of 3.89 stars (out of 5) from 5,934 reviews. This indicates that the majority of customers are satisfied with their purchases.
Zaful received its highest scores based on service and value.
Does Zaful offer free shipping?
Zaful offers free standard shipping on all orders over $69 (US). For orders over $99 (US), you receive free expedited shipping.
Expedited shipping is 5-10 business days to the United States. Please refer to the shipping chart when determining the shipping times for other locations.
If you enjoyed, "What shipping company does Zaful use?", be sure to read additional related posts below: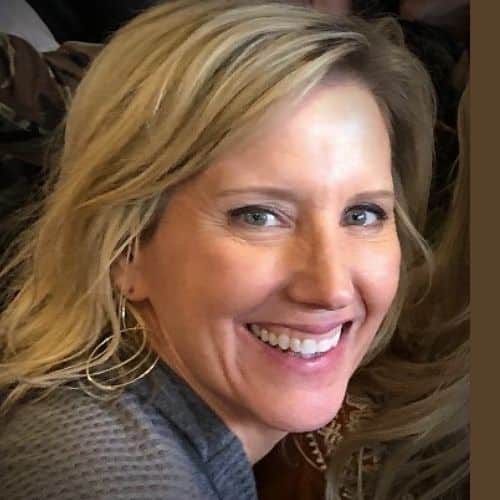 Claudia Faucher is a full-time fitness training expert and lifestyle blogger. She is also been a certified Les Mills BodyPump instructor for the past 5 years and a fitness instructor for over 20 years. Claudia is a personal trainer and creates fitness training programs for seniors and people of all ages. She likes to use her skills and experiences to help others on their fitness journeys.
Last update on 2023-08-31 / Affiliate links / Images from Amazon Product Advertising API