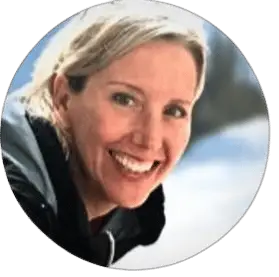 Hi, I'm Claudia Faucher
Fitness Trainer | Lifestyle Enthusiast
I help people at all stages of their fitness journey. Whether you're just starting out or have been working out for years, let's work together to reach new goals and build a stronger you!
---
FitFab50
Popular sections
---
Recent posts
---
Fit For Life – Keep Fit As You Age
Strength training
Believe it or not, you work on your balance every time you walk or stand to get out of a chair. However, you might need more practice as you get older.
A few simple exercises you can add to your daily life, like walking sideways or backward, or standing on one leg while talking on the phone.
It improves balance, builds up your stamina, and strengthens your core.
By stimulating the growth of muscle and bone, strength training helps prevent osteoporosis and frailty. Mental and emotional health is also promoted by feeling physically strong.
What kind of exercise
While exercise may not be the fountain of youth, it is the best tool you have for a long, healthy life. 
It lowers the odds of many serious conditions, such as:
Heart disease
Stroke
Cancer
Type 2 diabetes
High blood pressure
Alzheimer's disease
Try resistance band workouts, pilates, walking, bodyweight workouts, and dumbbell strength training.
Mental and emotional health is also promoted by feeling physically strong.
Balance
To stay flexible takes work. This means you need to stretch. But stretching is not alike.
Our muscles and joints weaken as we age, and our range of motion decreases.
Strengthening, improving flexibility, and increasing circulation and blood flow are some of the benefits of stretching, which will contribute to a longer and healthier life.
Active stretching involves moving through the stretch, rather than staying still. A great alternative to tai chi is yoga.
Stretching
Around the age of 30, you begin to lose muscle. Your bone density decreases, increasing your chances of falling and breaking a bone, but the loss of muscle isn't permanent. 
In addition to increasing bone and tendon strength, stretching slows the loss of muscle fibers and tissue associated with aging.
Stretching is just as effective for preserving muscle and range of motion as weight machines, free weights, such as dumbbells, resistance bands, and your own body weight exercises.