So this past weekend was particularly slow. A combination of short days, cold temperatures, and a foot of unexpected snow didn't help matters much. And thanks to Kristen Bell, I discovered wine glasses that hold a full bottle of wine!
As I was saying, the weekend blizzard wiped out any social plans that may have been in consideration. But that left plenty of time to look and find something on Netflix that was binge-worthy.
Since I devoured the latest season of Ozark in 24 hours (and it was great), I wasn't too optimistic there would be something else worthy of another Netflix marathon session.
The Woman in the House Across the Street from the Girl in the Window
Wine glasses that hold a full bottle
Kristen Bell stars in a murder mystery and psychological thriller in The Woman in the House Across the Street from the Girl in the Window.
I'm not a movie critic, so there's no review from me. But, I did find it entertaining enough to binge-watch it all!
As to why Kristen Bell convinced me to purchase giant wine glasses…
In the movie (no spoiler alert here since you can see it in the trailer), she drinks wine….a lot of wine.
I love wine, too.
Just to show you that I do live in a cave, I never knew there were wine glasses that would hold a whole bottle of wine.
LUXU Premium Crystal Wine Glasses(Set of 2)-Hand-Blown-Clear,27 oz Long Stemmed Goblets for Red and ​White Wine,Perfect Wine Gifts for Party,Valentines Day,Anniversary or Any Occasion 
The giant wine glass fits the whole bottle. Who knew?
And guess who realized they needed them?
Exactly.
And one other thing.
The bottle opener she used. It looked so cool to see her pop the cork over and over.
A traditional winged corkscrew by Holleringlan is designed to easily open corked wine bottles. Sold
Talk about subliminal marketing or just great product placement.
I'm not sure if this is the specific brand she used, but it's in my cart.
Holleringlan Wine Bottle Opener Corkscrew Set With Foil Cutter,Wine Stopper And Extra Spiral
Wine Bottle Opener Corkscrew Set-[2020 Upgraded] Holleringlan Wine Opener Kit With Foil Cutter,Wine Stopper And Extra Spiral 
So the takeaway from this weekend? I found a pretty good series to share with friends, as well as some cool wine accessories to show off when I join them to watch it again!
See also…Electric wine bottle openers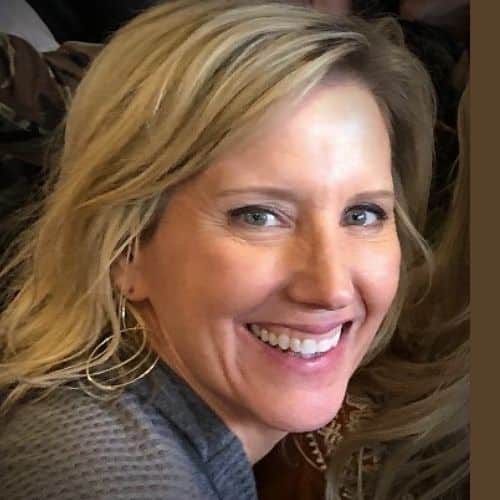 Claudia Faucher is a full-time fitness training expert and lifestyle blogger. She is also been a certified Les Mills BodyPump instructor for the past 5 years and a fitness instructor for over 20 years. Claudia is a personal trainer and creates fitness training programs for seniors and people of all ages. She likes to use her skills and experiences to help others on their fitness journeys.
Last update on 2022-08-30 / Affiliate links / Images from Amazon Product Advertising API