We can all agree, there is something special about a fresh bowl of pasta. The sauce, cheese, and noodle…yum! But great meals own a lot to amazing presentation, so what makes a good pasta bowl?
In this post, I share my findings as to the best way to serve your next pasta meal.
Should I Serve Pasta in a Bowl or Plate? 
Pasta Bowls 30oz, White Soup Bowls, Porcelain Pasta Bowls Set of 6 
Pasta is often served in a soup bowl, which is shaped like a shallow plate. A more refined ristorante, however, will serve pasta on a plate.
You want to serve pasta as the Italians do, but you also feel a bowl would ensure none of that delicious sauce goes to waste. If that's the case, then simply serve your fresh pasta however you like – be it a plate or a bowl.
So what makes a good pasta bowl?
Pasta Bowl Set Stoneware Bowls 8.5 inch Diameter Holds 32 Ounce 
Good pasta bowls are low and broad, rather than deep mixing bowls, making it easier to reach your pasta no matter what shape it is. The best pasta bowls are larger than typical bowls, accommodating from 20 to 32-ounces or more.
How to eat pasta like an Italian
3 Pieces Spaghetti Server Set, Stainless Steel Spaghetti Tong, Stainless Steel Pasta Spoon Server Fork and Spaghetti Measure Tool Pasta Portion Control Gadgets for Noodles Pasta Serving 
When it comes to how to eat pasta properly here are some suggestions…
"In Italy it is customary to first place the pasta in a bowl or on a plate," Mr. Giovanetti said. "You then spoon the sauce on top and finally cheese, if you use it at all. You use your fork and spoon to toss the pasta with sauce and cheese, and you then eat it with your fork alone.

The suggested techniques how to eat pasta like an Italian using the fork were: Put the fork into a few strands of spaghetti; let the tines of the fork rest against the curve of the bowl or the curved indentation of the plate, while twirling the fork around and giving it brief quick lifts to prevent too much pasta from accumulating. When one discrete mass of pasta can be lifted, hoist away."

https://www.nytimes.com/1982/05/19/garden/the-spoon-question-or-how-to-eat-pasta-like-an-expert.html
What is a pasta bowl?
$29.99 – Shop this look 
Pasta bowls feature a larger surface area and shallower walls, allowing you to obtain the perfect sauce-to-noodle ratio and equally coat the whole dish in cheese.
They're also more photogenic, so your evening supper can look and feel like a restaurant meal without the price tag.
See also… Best pasta sauce in a jar
What is a pasta plate?
$29.99 – Shop this look 
The high rims of the pasta plates add depth. The pasta plate may be used to serve spaghetti, risotto, and gravy-laden dishes. To make a dinner set, combine these plates with meal plates, pasta bowls, and trays from various stoneware lines.
See also…Wine glasses that hold a bottle of wine
How to serve pasta on a plate?
When your pasta is done, take up a portion with tongs or a carving fork and place it in a ladle.
$34.99 – Shop this look 
After that, plating spaghetti is simply a matter of twirl, twist, twirl until the pasta is coiled into a tidy little nest in the ladle.
Moving the fork to the plate while keeping it in the ladle, carefully shove the nest of pasta out of the ladle, and slowly remove the fork.
Plating pasta
What is the best dimensions for pasta plates?
$27.99 – Shop this look 
Wide oval or circular plates are likely to be a better choice for pasta use; nevertheless, avoid oblong forms, which might make your spaghetti appear overly spread out.
See also…Floating pool wine glasses
Where to find spaghetti bowls made in Italy
Sicilian maiolica ceramics, known for their vibrant colors and elaborate designs, have adorned the island's tables for over 500 years.  
$195.00 – Shop this look 
These pasta bowls are generously sized to handle big amounts of spaghetti, tossed salad, or piping-hot soup and have opulent detail and hand-painted borders and exteriors. These are available at Williams-Sonoma.
What are low bowls used for?
They are just big enough to handle soup, salad (like a side salad), and other little items.
$39.99 – Shop this look 
Salad, spaghetti, rice-based meals…almost anything. It's not so big that your food feels like it's floating in the middle of the ocean.
If you like your dinners on the saucy side, the low bowl is great. A lip that is tall enough to keep liquid items where you want them, but not so tall that you can't properly cut things.
See also…Best Italian bowls and plates
Large dinner bowl
Large bowls are ideal for serving family-size portions. The serving bowls may carry a large salad, soup, side dish, snack, pho, or noodles. You can easily toss your salad or spaghetti dish!
$30.63 – Shop this look 
Besides being perfect pasta serving dishes, a large dinner bowl is can be used as a prep dish as well as a mixing bowl!
Stoneware vs ceramic definition
$37.00 – Shop this look 
The term ceramics refer to a variety of items made from clay that has been heated to very high temperature and hardened. Ceramic is a broad category that includes earthenware, stoneware, and porcelain. So, stoneware is a type of ceramic.
Stoneware pasta bowls
These stoneware pasta bowls are made of sturdy glazed stoneware and are generally chip-resistant.
$28.99 – Shop this look 
They are also safe to use in the dishwasher, microwave, and even the oven (up to 300 degrees Fahrenheit). They are ideal for everyday usage, yet their handcrafted appearance adds individuality to any table.
Pasta bowl set with serving bowl
When shopping for bowls for your kitchen, a pasta bowl set with serving bowl is typically the best way to go for a great collection as well as saving money in the process.
Bico Havana Ceramic Pasta Bowl, Set of 5(1 unit 214oz, 4 units 35oz), for Pasta, Salad, Microwave & Dishwasher Safe, House Warming Gift
| PREMIUM QUALITY & HEALTHY | Lead & cadmium free high quality ceramic pasta bowl set. MICROWAVE & DISHWASHER SAFE. Sturdy, versatile and fashionable at the same time, safe for everyone to use!
| ORIGINAL DESIGN | Set of 5 pasta bowl, including a serving bowl and 4 individual bowls for dining, it can be your perfect choice for both daily household use or hosting grand gatherings for all occasions
| ELEVATE YOUR DINING EXPERIENCE | Amaze your guests with an entire collection of your favorite pattern! We have all the basic table tops you need, including bowls, dipping bowls, serving platters, salad plates and dinner plates available for all patterns! You can check them out from our brand store
These pasta bowl sets come in a variety of colors and designs, look great, and can be used for more than just pasta.
Italian bowls and plates
Today, true Italian bowls and plates, that are actually made in Italy are very hard to find. When you are shopping for Italian ceramic dinnerware, in most cases it is Italian style, but made in a different country.
Sale
Y YHY Pasta Bowls 30oz, Large Salad Serving Bowls, White Soup Bowls, Porcelain Pasta Bowls Set of 6, Microwave Dishwasher Safe
Large Capacity: these white bowls are not just for pasta and salad. With a 30 oz capacity, these stylish serving bowls are suitable for a can of soups, morning cereal, stir fries, seafood. Please check the size before ordering.
Multi Purpose Bowl Set: this shallow pasta bowl is 1.75" in depth and 8.5" wide in diameter. It could be used as a bowl is suitable for soups, pasta, salad, or any sauce without the mess, or as a plate with room to slice through with a knife
Stright Side and Wide Design: these large bowls are suitable for entertaining pasta, salad, liquid, and sauces stay in the bowl, they have a wide design that allows for larger, creative portions, versus crowding it
That said, there is a wide variety of Italian bowls and dish sets on the market, which are really beautiful. But is getting harder to find ones with a country of origin of Italy stamped on the bottom.
What do you call plates and bowls?
Crockery includes dishes such as plates, bowls, and cups. If you don't have a dishwasher, you'll have to hand-wash all of the dishes from your dinner party. Crockery, as opposed to exquisite, expensive china, generally refers to everyday ceramic tableware.
As an Amazon associate and many other brands, I receive a small commission (at no cost to you) on qualifying purchases which enable me to keep creating amazing great content for you. Thanks!
If you enjoyed, What Makes a Good Pasta Bowl, be sure to see more of my posts below!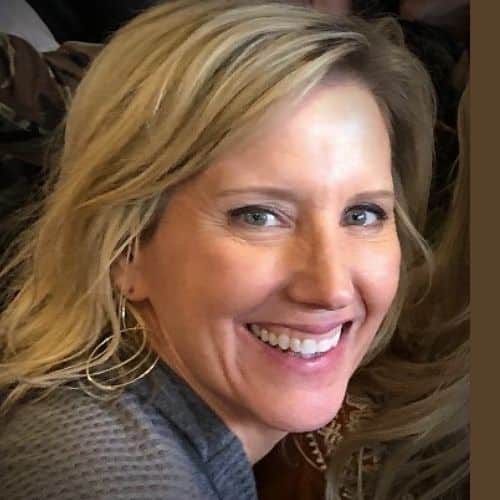 Claudia Faucher is a full-time fitness training expert and lifestyle blogger. She is also been a certified Les Mills BodyPump instructor for the past 5 years and a fitness instructor for over 20 years. Claudia is a personal trainer and creates fitness training programs for seniors and people of all ages. She likes to use her skills and experiences to help others on their fitness journeys.
Last update on 2022-08-30 / Affiliate links / Images from Amazon Product Advertising API