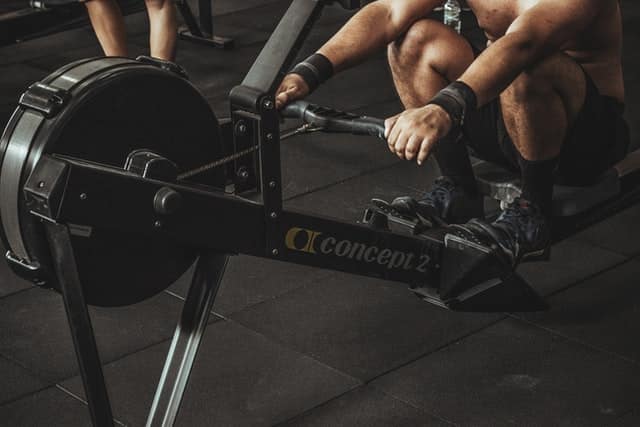 Rowing machines offer an excellent way to get fit, fast. These compact exercise machines provide an effective and challenging workout for your entire body. They can be used to achieve a fantastic cardio workout, strength training, and even great flexibility work, but how effective is a rowing machine for abs? This article outlines the main benefits of exercising with a rowing machine.
As an Amazon Associate, I may receive a small commission (at no cost to you) on qualifying purchases which allow me to keep creating amazing free content for you. Support FitFab50 by using the links in my articles to shop. Thank you!
Rowing machines are not just for cardio exercise. Rowing machines can be used as an alternative to your regular strength training exercises.
➥Also read the latest rowing machine reviews for seniors
They have many benefits and will help tone and strengthen your upper body, arms, and core.
Whether you're a beginner or an experienced fitness enthusiast, rowing machines can be used by anyone.
It is one of the most effective ways of burning calories and losing weight fast without putting too much stress on the joints.
What is the best exercise equipment to burn calories?
TRX Suspension Trainer
$169.95 – Shop this product
If you're looking for an exercise machine that can burn a lot of calories, the TRX Suspension Trainer is a great choice.
The TRX Suspension Trainer is a suspension training device that helps you work out your body from head to toe. You can use it to strengthen and tone your muscles, including your abs and legs.
The suspension training platform moves as you do, so it's easier to work out harder parts of your body while maintaining balance and stability.
See also… Which workout burns the most calories?
This gives you a full-body workout that's more effective than traditional forms of cardio. It also works your core and stabilizes your spine, which can help prevent injury.
Plus, the TRX suspension trainer is easy to set up and transport, so it's a great option if you travel often.
Treadmill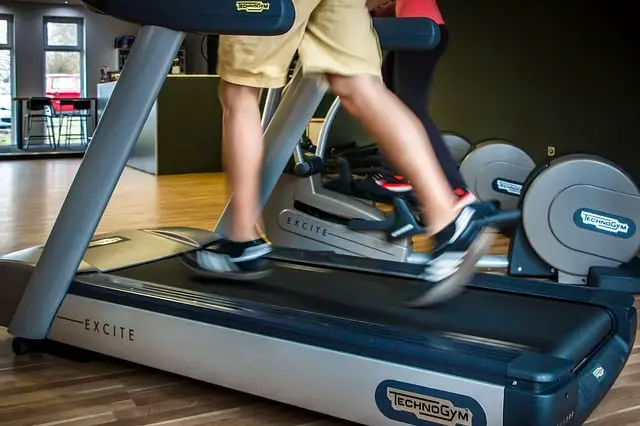 The best exercise machine to burn calories is a treadmill. They are great for burning calories and keeping you fit. [1]https://www.mayoclinichealthsystem.org/-/media/local-files/cannon-falls/documents/wellness-center/home-workouts-treadmill.pdf
They are also great for improving your endurance and stamina. You can even use a treadmill to lose weight.
The most common type of treadmill is the running one, but there are also treadmills that allow you to walk, jog as well as run.
Whatever kind you choose, make sure it is one that allows you to adjust the speed and incline so you can find the right level of intensity that works for you.
It's also a good idea to check with your doctor before starting an exercise program. There are many different types of machines available and it's important to do research before deciding on the right one for your needs.
Rowing Machine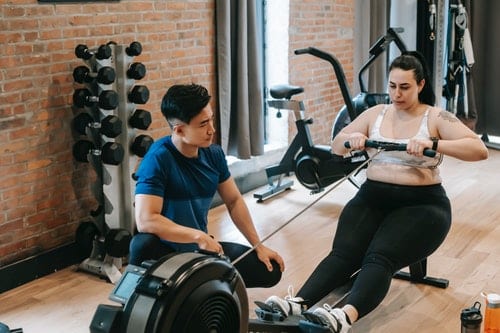 The best exercise machine for all-around fitness is the rowing machine. It's the most popular piece of exercise equipment in gyms, and for good reason.
It's easy to use and can be used for a variety of different activities, making it a great go-to for anyone looking to get in some form of exercise.
It can also be used by people at any fitness level, so no matter what your fitness level is, the rowing machine is perfect for you.
Rowing machines are a great way to get a cardio workout in while you're on the go. They have a low impact, so they're great for people with joint pain or who are looking to ease into exercise.
They can also help improve your overall balance and coordination, which can help you feel more confident.
There are lots of reasons to love rowing machines, but here are just a few:
Rowing machines can be used anywhere, whether that's at the gym while traveling, or even at home
They're easy to use and don't require much space
They work all the major muscle groups in your body and can help strengthen your core as well
They're a great way to get a full-body cardio workout in without going too hard and straining yourself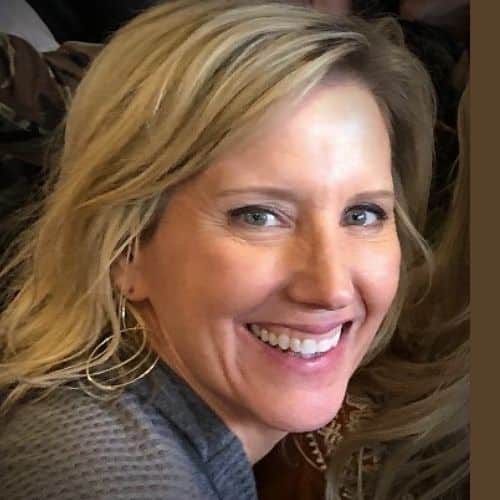 Claudia Faucher is a full-time fitness training expert and lifestyle blogger. She is also been a certified Les Mills BodyPump instructor for the past 5 years and a fitness instructor for over 20 years. Claudia is a personal trainer and creates fitness training programs for seniors and people of all ages. She likes to use her skills and experiences to help others on their fitness journeys.
Last update on 2023-02-20 / Affiliate links / Images from Amazon Product Advertising API