'Go for a ride? Take the stress out of traveling and equip your car with all the necessary dog car accessories! Dog beds for cars help ensure your pet is secure yet comfortable. Be sure to protect your vehicle's seats from fur, dander, and dirt with durable pet seat covers.
Sometimes your best friend just needs a little more open space in your car. It often helps them to feel secure and comfortable while traveling.
I have put together some of my favorite dog beds for cars you and your furry family members are sure to love!
With so many dog beds for sale, it is important to purchase the best dog bed for your specific breed.
Removable, washable, plush material ensure pet comfort and easy maintenance are a must!
Dog bed features I always look for:
Sturdy and soft material construction

Made with removable, washable materials to ensure your pets comfort and easy maintenance

Easy clean-up

Look for a zippered removable cover that's machine washable for quick cleanup & no-fuss care. Perfect to zip it up or off for convenient cleaning! Just throw cover and lining in the washer, they'll be great as new

Waterproof dog bed covers

I prefer dog bed fabrics that are completely waterproof to prevent moisture from seeping through. With dogs, things get dirty! Waterproof dog beds can be easily hosed down or thrown in the washer to keep them looking fresh and clean.

Seat belt straps for secure fitting

When considering dog beds for cars, make sure it comes with securing straps. Headrest straps, and seat anchors will make sure your dog bed is secured in place.

Lifetime warranty

Go with a dog bed company that offers a no-hassle 100% customer satisfaction guarantee & lifetime warranty (defects in materials or workmanship). Quality dog beds do cost more but they are worth it in the long run!
Different types of dog beds for cars
Booster car seats
Bestseller No. 1
K&H Pet Products Bucket Booster Pet Seat - Dog Booster Seat Car Seat for Dogs & Cats Large Gray
DOG CAR SEAT WITH A VIEW: Booster pet car seat elevates pet(s) for a better view, while the firm foam bolster around the edge keeps dogs in a safe and controlled spot for a distraction-free drive
SAFETY FIRST: Dog booster seat securely buckles in place with the seat belt hidden under the removable booster cushion (includes two adjustable security tethers attach to pet harness) and the bolster secures pet to the doggie car seat
EASY PET TRAVELING: Doggy car seat is great for small dogs as it dips down in the front so your pet can easily climb in and out for easy buckling up; Pet booster seat for car is perfect for small and medium dogs, puppies, cats and kittens
Bestseller No. 2
Domidooog Elevated Dog Car Seat,Pet Bucket Booster Seat Bed for Small Dogs up to 20 lb,for Front Seats and Back Seats,Safety and Comfortable,Fully Detachable and Washable,Easy Cleaning(View Ⅰ-Black)
【Is it right for my dog?】The size of this elevated dog car seat is: 18.50 in (L) X 17.32 in (W) X 16.92 in (H), suitable for small pets under 20 pounds, such as: Yorkshire, Terrier, Chihuahua, Pomeranian, Dachshund, ShihTzu, Cat ,puppies,etc.
【Will it fit my car?】This pet booster seat is suitable for all vehicles with three-point seat belts: cars, suvs, vans, trucks, etc. It can be installed not only on the front seat, but also on the rear seat.
【How high is it inside?】The interior height of the dog booster seat is 6 in, which allows most dogs to see the scenery outside the window during the ride, and does not affect your view of the rearview mirror.
Bestseller No. 3
Sale
Bestseller No. 4
Cargo liner
Bestseller No. 1
SUV Cargo Liner for Dogs, F-color Waterproof Pet Cargo Cover with Side Flap Protector Dog Seat Cover Mat for SUVs Sedans Vans with Bumper Flap, Non-Slip, Large Size Universal Fit, Grey
Universal Fit: This cargo cover for SUV measures 55 x 91 inch, it is foldable to adjust its size, to flexibly fit specific vehicles like full-size /mid-size / compact SUV, compact crossover, minivan, sedan; The side flap measures 42 x 15 inch, effectively protect the car side wall from being scratched
Extra Large Non-Slip Net & Overall Protection: Textured 55 x 50 inch anti-slip rubber backing (Twice as much as the average product) for more stability, no worries about quick turns and speed bumps; 3 Suction cups and 3 Strong Velcro on both sides for fixing the side panels on the car to avoid sliding around
Water Resistant Cargo Liner: 4 water-resistant layers quilted, wear-proof 600D oxford fabric, waterproof and protects your car seat from pet dander, hair, spills, odors, mud and water; Easy to clean just by wiping away dirt or vacuuming, washable. Tips: If there's a pee accident, please clean immediately.
Bestseller No. 2
Vailge Dog Cargo Liner for SUV,Waterproof SUV Cargo Liner for Dogs,Nonslip Pet Cargo Cover Liner Dog Car Seat Cover Mat with Mesh Window,Washable Dog Trunk Cargo Cover with Bumper Flap - Universal Fit
Wide application - Extra large size : 133cm x 175cm x 55cm, our vailge dog car trunk liner care about protecting your pet and keeping the car clean and tidy. Available for for many types of vehicles, such as full-size / medium / compact SUV, minivan ,compact crossover, car, sedan etc.Please measure the cargo area of your car before purchase to get the best match.
Durable mesh window - different from other fully shielded trunk carrier protector cover, the cargo lining of car is equipped with mesh window to reduce bulkiness and stuffy heat, create better air circulation in summer and winter, making your pet feel cool and warm in the car. The most important thing is that you and your dog can clearly see each other through it, reduce the dog's anxiety while driving.
Strong waterproof - Made of 600D Oxford coating and TPU durable water-resistant material , the dog seat cover mat prevent your car from being soiled, and away from the erosion of liquid leakage, smell, soil, pet hair, dirt and oil stains. The heavy duty pet car seat cover is durable, comfortable and soft, no fading and tearing , protects the cargo from scratching.
Sale
Bestseller No. 3
Meadowlark SUV Cargo Liner Dog Seat Covers, Double Stitched & Extra Padded, Water Repellant, Anti Shock, Non-Slip, Dog Car Seat Cover Trunk Mat, Dog Accessories, Pet Car Seat Protector for Fur & Mud
✅ COMPLETE PROTECTION: Our Meadowlark SUV trunk cargo liner for dogs, measuring 41" W x 74" L, protects your car from mud, paws, water, spills, and pet hair. The bumper flap protects your car's exterior from scratches while your dog hops in and out of the car, or when hauling baggage. To ensure the perfect fit, please measure your trunk before purchasing.
✅ EXTRA-THICKNESS FOR COMFORT: Packed with a padded 4-layer design for shock absorption and comfort, this thick non-slip car dog seat cover stays in place while you drive so your dog is always comfy. It also works as a picnic mat so you can comfortably sit and relax at the beach or park.
✅ EASILY ROLL UP & UNROLL COVER: Other cargo liner dog seat covers for cars require removal when not in use and then reinstallation when needed again, but with our unique car seat covers, you can install it once and simply roll it up when you want to use the cargo area without the trunk back seat cover.
Sale
Bestseller No. 4
MIXJOY Cargo Liner for Dogs, Cargo Liner for SUV for Fold Down Seat, Dog Mat for Car with Bumper Flap Protector, Dog Seat Cover for SUV Trunk for Sedans Vans, Universal Fit ( 90" L x 55" W)
🐶WATER RESISTANT & KEEP CLEAN - MIXJOY SUV cargo liner for dogs has 4 layers of waterproof fabric and upgraded stitching technology to protect your car from pet dander, hair, excrement, mud, odors and water. The anti-slip design on the back can better ensure the safety of your dog while driving.
🐶UNIVERSAL FIT - Large cargo liner for SUV 55" wide and 90" long, designed to universally fits most standard vehicles areas such as full-size / mid-size / compact SUVs, compact crossovers, minivan, sedans. Foldable to adjust its size to fit specific vehicles.
🐶CAR SCRATCHPROOF - The multi-layer fabric of the car trunk cover for dogs can protect the car from all kinds of scratches, even for large dogs. Please feel free to give your car to it, this is a very durable car accessories for dogs.
Hammocks
Sale
Bestseller No. 1
URPOWER Dog Seat Cover Car Seat Cover for Pets 100% Waterproof Pet Seat Cover Hammock 600D Heavy Duty Scratch Proof Nonslip Durable Soft Pet Back Seat Covers for Cars Trucks and SUVs
DOG HAMMOCK WITH SIDE FLAPS - URPOWER dog seat cover with side flaps can protect not only your backseat but also the car door from scratches. Side flaps with up/down zipper is easier to help elderly dogs get in and out of the car. It can also easily convert from dog car hammock, to dog bench seat cover, or trunk cargo liner.
EXCELLENT SIZE - 54" W x 58" L (Maximum open size) can cover the entire back seat for ultimate protection and hassle-free rides, Designed for most cars, trucks and SUVs. Now you can enjoy family excursions without damaging your car!
100% WATERPROOF & WEARPROOF - Made of 4-layer fabrics, this dog car seat cover is 100% waterproof to protect your seat from mud, liquid, hair, or any mess, durable to avoid scratching your leather seats, and comfortable for long road trip. No more endless sweep.
Bestseller No. 2
Vailge Dog Seat Cover for Back Seat, 100% Waterproof Dog Car Seat Covers with Mesh Window, Scratch Prevent Antinslip Dog Car Hammock, Car Seat Covers for Dogs, Dog Backseat Cover for Cars,Standard
New Product Promotion: 15% Off, WONDERFUL SIZE—There are two size dog seat cover: Standard (56"W x 60"L) and X-Large(60"W x 64"L) which are larger than other dog car seat covers. The dog backseat cover is easy to convert between dog car hammock and standard bench coverage which allows you share the backseat with your dog. Vailge car seat covers for dogs protects your entire back seat from dirty, hair, scratch and keep it clean, suitable for different vehicles like cars,trucks,SUVs.
PREMIUM MESH VISUAL WINDOW--Vailge dog seat cover with mesh breath window provides your dog with a better air circulation in Summer and Winter. Ensure your dog feels cool and warm. This seat cover for dogs visual window allows dog to see you clearly through the window which helps your dog reduce anxiety and keep calm when traveling.
100% WATERPROOF & SIDE FLAPS DESIGN--Vailge unique quilted dog backseat dog hammock has two waterproof layers. 600D oxford with water-resistant coating and tpu which is a new waterproof material can prevent your seats from getting stained or wet. The convertible side flaps on dog hammock for car help your dog to get in and out of car easily ,while preventing scratching the leather benches and doors.
Sale
Bestseller No. 3
URPOWER 4-in-1 Convertible Dog Car Seat Cover 100% Waterproof Dog Seat Cover Nonslip Dog Hammock 600D Heavy Scratchproof Pet Seat Cover for Cars Back Seat with Mesh Window for Cars Trucks and SUVs
4-in-1 MULTIFUNCTIONAL DOG CAR SEAT COVER: It can be transformed into a dog hammock, back seat cover, pet front seat cover, or trunk cargo liner by using zipper. Universal size: 53" W x 59" L. It also allows children and pets to share the back seat and have a picnic together. Enjoy the wonderful time.
CREATIVE VISUAL WINDOW & POCKETS: With mesh visual window in the center, your dog can get better air circulation, and you can see them easily, which reduces their anxiety. The extra storage pockets can store your pet's food and toys.
100% WATERPROOF & SCRATCHPROOF DOG SEAT COVER: Constructed out of heavy-duty oxford fabric and comfortable polyester mat and will last long. Totally keep your seat from any dirt, liquid, scratches, hair & fur, etc. No more endless sweep.
Bestseller No. 4
Lassie Dog Seat Covers for Cars Back Seat 100% Waterproof with Mesh Visual Window Durable Scratch Proof Nonslip Dog Car Hammock with Universal Size Dog Cover for Cars, Trucks & SUVs
DOG CAR HAMMOCK WITH SIDE FLAPS: This car seat cover for dogs back seat. Excellent size of 54" W x 58" L, best possible dog back seat cover protector waterproof scratchproof nonslip, perfectly covers the entire back seat and protect your car from scratch, mud, dirty and hair, compatible with most cars, SUVs, small trucks. The convertible hammock dog seat covers with side flaps which help your dog to get in and out easily. Include two seatbelts.
100% WATERPROOF & CLEAN: Don't have to worry about your car getting dirty anymore, Lassie pet seat cover is designed with two waterproof layers, a unique new waterproof material with water-resistant coating-600D oxford fabric, we use heat-pressing technology with no needle holes ,which can achieve 100% waterproof and keep your back seat dry and clean.
NON-SLIP&SAFE: There are Velcro slits in the seat cover to allow use of the seat belts for both your pets and other passengers safety. The 2 side flaps straps and 4 head rest straps hold the cover in place perfectly! Rubber backing on the underside and the seat anchors keep the cover won't slip around anytime. Our dog seat cover for car supply a seat belt as a pet travel accessory for free.
➥See  Noise Cancelling Ear Muffs for Dogs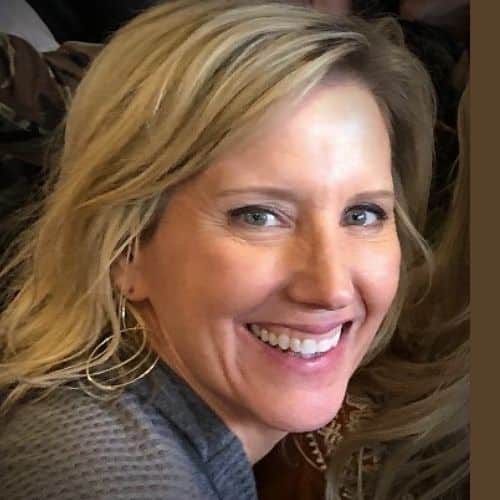 Claudia Faucher is a full-time fitness training expert and lifestyle blogger. She is also been a certified Les Mills BodyPump instructor for the past 5 years and a fitness instructor for over 20 years. Claudia is a personal trainer and creates fitness training programs for seniors and people of all ages. She likes to use her skills and experiences to help others on their fitness journeys.
Last update on 2022-08-30 / Affiliate links / Images from Amazon Product Advertising API