The skill of self-tanning can be a tricky one to navigate, so you need to be prepared with the right products and tools. Good news! We've done the hard work for you, finding the 25 best self tanners for face and body out there. These self-tanners are easy to use, streak-free, and will leave you with an amazing natural-looking glow.
Today's self-tanners are easy to use, however, there's still room for error.
One key for an even tan is prepping the skin with a mild exfoliator — especially on areas like the knees, elbows, neck, ankles, and feet.
Another important step is to remove dead skin build-up, which will cause uneven application.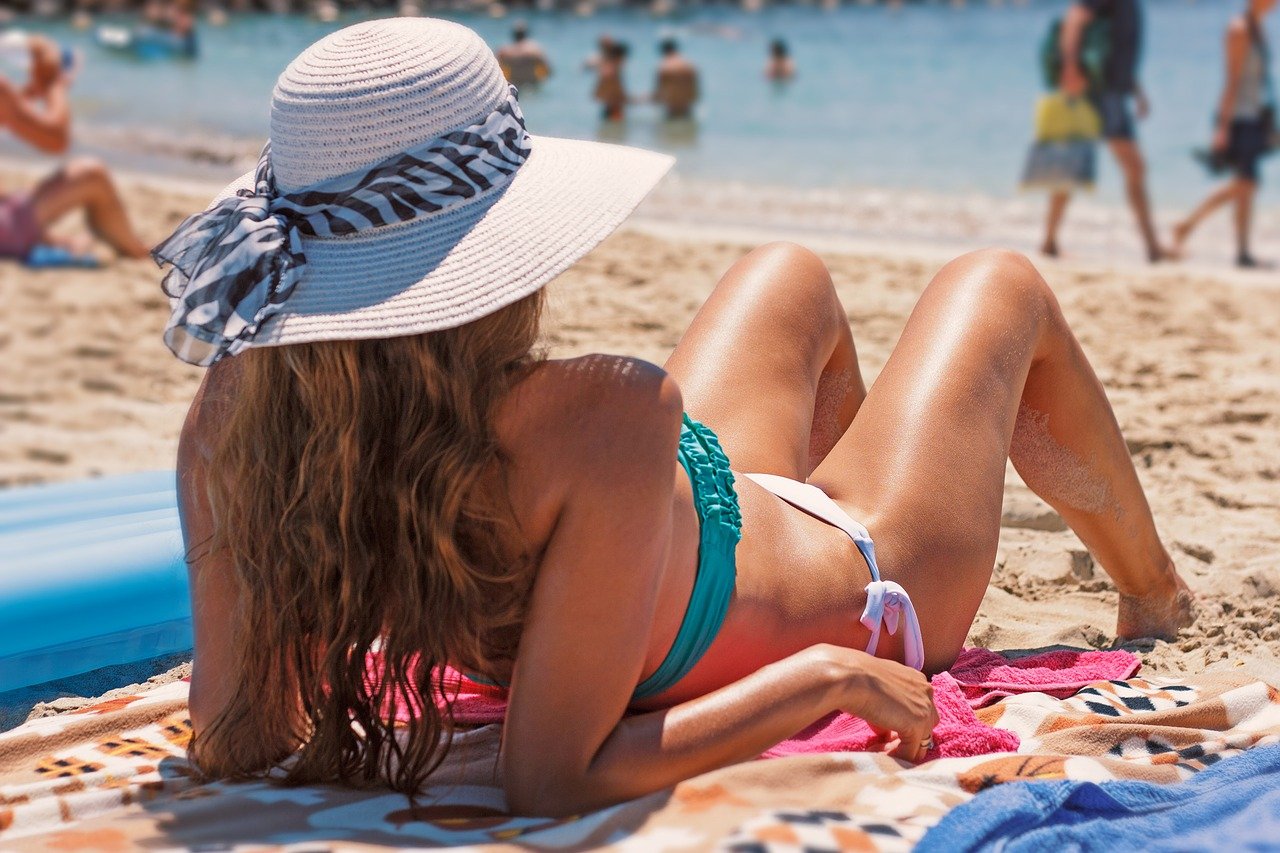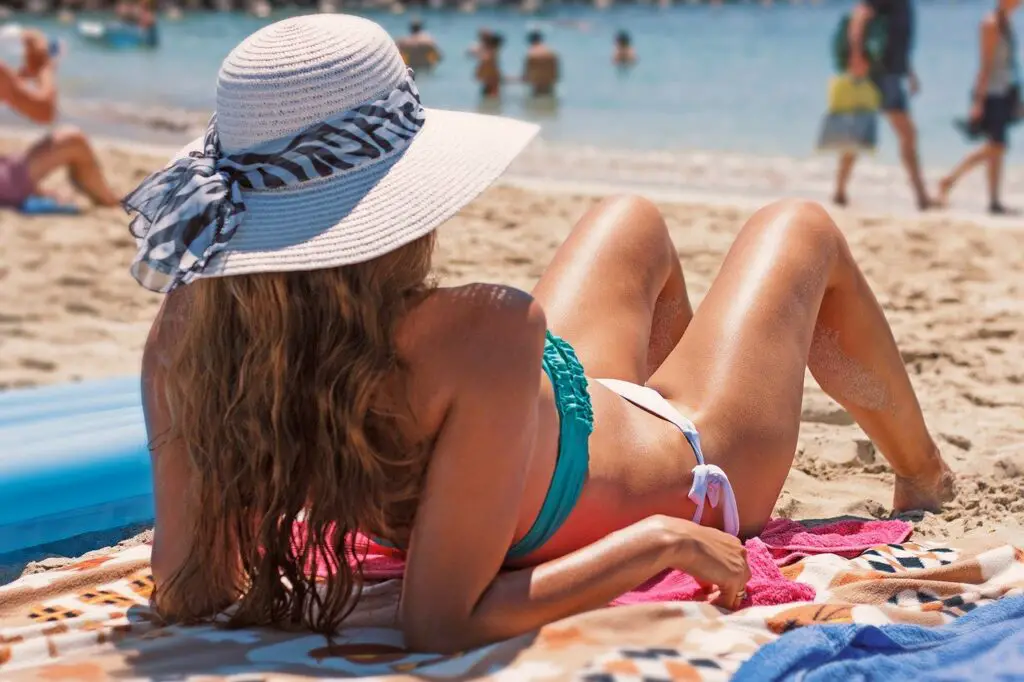 When it comes to hair removal, it's important to be strategic about your shaving schedule.
Shave armpits and legs one day before applying self-tanner.
The sunless lotion can get trapped in newly-shaved hair follicles and cause a patchy finish.
This also applies to shaving after you apply even the best sunless tanner because you might take off some of your new glow.
Since finding the perfect self-tanner can take plenty of hits and misses, we've helped you out here with our recent research.
So, time to look your summer best! Put on that new bikini you bought over the winter, and wow your friends and acquaintances with that glowing sunless tan!
Here are the 25 best self tanners for face and body, that faux tan that looks incredible!
see also…Swimwear for older women
What is the best self tanner?
Self-tanner is one of those beauty categories that may either make or break your life.
Traditionally, the technique is time-consuming (waiting hours for a shower), needs dedication (monthly upkeep), patience (splotches, foul scents, and a general mess are all too common), and risks coloring you orange.
The greatest body tanners, on the other hand, promise to develop quickly, smell better and keep your towels, linens, and bathroom clean – all while providing a realistic fake tan.
Unlike facial tanners, which frequently include expensive anti-aging chemicals, bronzing the body is all about covering surface area. You should use separate moisturizers for your face and body, just as you would for your skin.
Again, the best product for someone else may not be one that works best for you, your body, or skin sensitivities.
In case you're curious, Kim Kardashian uses St Tropez Self Tan Express Bronzing Mousse .
Is self tanning worth it?
According to the Mayo Clinic, when you apply self-tanner to your body, DHA works by reacting with dead skin cells on the surface of your body.
Essentially, your dead skin cells are darkened briefly to imitate a sun-kissed hue. Keep in mind, this momentary darkening of the skin is just that, momentary. (source – Mayo Clinic)
See also…Stunning tankinis for women over 50
What tanning lotion gets you dark fast?
One of top recommended tanning lotions that produces a deep, dark tan quickly is [amazong link="B00BOXSEBE" title="Loving Tan 2 Hr Express Mousse – Dark"]
Face bronzer
The goal of bronzer is to bring warmth and color to the face. If done correctly, you'll appear to have spent exactly the perfect amount of time in the sun (wearing SPF 30 or more of course). Contouring is the process of adding dimension to the face by shaping the features and increasing the form of your face.
See also…Modest swimsuits for moms
Are fake tan lotions safe?
If you want to obtain a summer glow, consider sunless tanning lotions and creams that include FDA-approved chemicals (FDA). These alternatives are risk-free.
See also…Physicians Formula Murumuru Butter Bronzer
Bali Body self tanner
As one of the premium brands in self-tanning, with their tinted fake tan mousse, you may get a beautiful, natural-looking tan. Color guide technology is used to create the ideal tan for your skin tone. Contains nourishing oils and 100% natural DHA for smooth, moisturized, and gorgeously bronzed skin.
Learn more… b.tan Darker Self Tanner | Love At First Tan - 100% Natural
What is tanning water?
Tanning fluids are transparent sprays (or, in our case, foams) that moisturize the skin while producing a tan. They have a lighter consistency than lotions and mousses and are frequently more hydrating.
See more…St. Tropez Self Tan Purity Bronzing Water Face Mist, Lightweight Face Tanner with Hyaluronic Acid
At Home spray tan
One of the most obvious advantages of an at-home spray tan is that it restores your natural, sun-kissed color without harming your health.
When you limit your exposure to UV light for lengthy periods of time, you reduce your chance of acquiring skin malignancies such as melanoma. It has the potential to be a true lifesaver.
How long do you have to wait to before working out or to take a shower after getting a spray tan?
It is not recommended to sweat after using the tanner, but you may put on your usual clothing immediately after.
However, avoid sweating. and wait at least 5 hours before showering or working exercise. If you self-tan in the morning and shower before bed, and the color does not transfer!
Learn more…Naked Sun Black Fascination FX Spray Tanning Machine System
How do tanning creams work?
Sunless tanning creates a fake tan by covering your skin with the chemical dihydroxyacetone (DHA). DHA interacts with dead surface cells in the epidermis to deepen skin tone and imitate a tan, and the effect generally lasts several days.
Are self-tanning creams harmful?
Self-tanners — the lotions, sprays, and gels used to get a sunless tan – are not harmful. They include dihydroxyacetone, a colorless sugar that reacts with amino acids in dead skin cells on the skin's surface to produce a temporary tan.
See also…L'Oreal Paris Sublime Bronze Self Tan Drops for Face
Natural tan
Want that sun-kissed glow but don't want to bake in the sun for hours? The solution you're looking for is a natural self-tanner!
You'll achieve the tan you desire without exposing your skin to harsh UV rays or potentially harmful chemicals found in traditional self-tanners.
Beauty by Earth's Self Tanner is a terrific alternative to frying in the sun, tanning salons, or spray tanning.
There's no need to worry about premature aging, sun spots, wrinkles, or breathing a mouthful of chemicals at your neighborhood tanning parlor.
Organic shea butter, organic green tea extract, and organic coconut oil moisturize your skin while promoting a streak-free sunless tan. Color may be added one application at a time to create a radiance that will have everyone wondering when you had time to go on a tropical vacation.
Learn more…Beauty by Earth Self Tanner Tanning Cream
Leg tanners
To create a flawless-looking tan on your legs, you must first prepare them for application.
Legs that have been improperly treated, or not prepared at all, can get a streaky and blotchy tan. Here are some tips for preparing your legs for self-tanning:
Wax or shave legs
You must shave or wax your legs at least 24 hours before application. Any hairs left on the skin will prevent the self-tanning product from being applied uniformly to the legs, resulting in streaky regions and darker spots.
The reason you must wait at least 24 hours is to allow your skin to fully recover and mend. If you have tiny cuts, the tan may not set properly.
It's also critical not to shave or wax shortly after applying self-tanner. This might cause you to lose the outer layer of your skin, as well as some of your tan!
Exfoliate 
It is critical to exfoliate adequately before using a self-tanning lotion. Dryer regions, such as the knees and heels, have more dead skin, and exfoliating will remove this dead skin, allowing for a more equal and flawless tan.
Keep in mind that DHA only reacts with the surface layer of your skin to produce a tan. Excess dead skin cells might cause your tan to seem uneven and unnatural.
Moisturize
Moisturized skin retains a self-tan for considerably longer than dry skin. A moisturizer will balance out the dry regions of the leg, making it easier to apply self-tanner evenly.
Keeping your legs moisturized is also important for ensuring that your tan lasts and fades evenly. 
Does tanning your legs make them look slimmer?
Not only can a fake tan make you seem suddenly smaller all over, but it can also readily improve certain body regions and provide the illusion of a superior figure.
Apply a dab of bronzer down the sides of your legs and some shimmer lotion down your shins to give the illusion of smaller legs.
See also…The Sicilian 200X Dark Black Bronzer Tanning Lotion – BEST Tanning Lotion For Glowing Skin
Support FitFab50 by using the links in my articles to shop. As an Amazon associate and many other brands, I receive a small commission (at no cost to you) on qualifying purchases which enable me to keep creating amazing free content for you. Thanks!
If you enjoyed, "25 Best Self Tanners For Face and Body", be sure to check out my related posts listed below!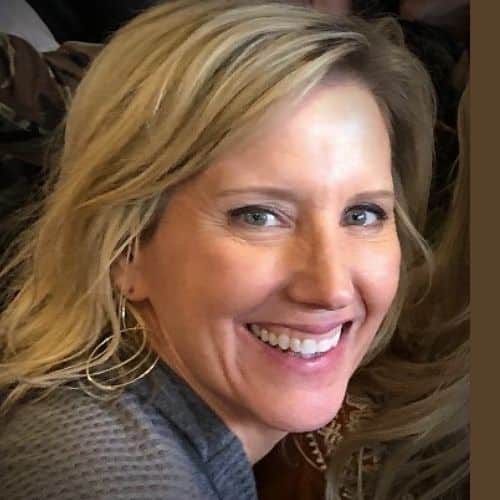 Claudia Faucher is a full-time fitness and lifestyle blogger. She is also been a certified Les Mills BodyPump instructor for the past 5 years and a fitness instructor for over 20 years. She likes to use her skills and experiences to help others on their fitness journeys.
Last update on 2022-06-22 / Affiliate links / Images from Amazon Product Advertising API