It's the middle of winter and shopping for the best nipple covers is probably not at the top of your Amazon wish list. However, warmer weather is right around the corner, and so are those hot summer days that have you wearing cool, thin-material dresses to beat the heat. Going braless in your favorite backless silk dress is a great look, but many fear the dreaded nip slip. Wear that sheer dress with confidence! Shop our top 15 best invisible, stick-on bras, and in general, best bra to hide nipples.
$18.99 – Shop this look
Niidor Adhesive Bra Strapless Sticky Invisible Push up Wing-Shape Silicone Bra for Backless Dress with Nipple Covers(C Cup) Pink
What type of braless solutions are available?
Let's face it, most women have felt embarrassed and physically uncomfortable at one time or another by showing protruding nipples. We've all been there.
$23.99 – Shop this look
Niidor Sticky Bra, 2 Pack Breathable Strapless Bra Adhesive Push Up Backless Bras for Women(Black/Nude-D)
But there's good news! Today, there are countless braless alternatives on the market that are super-easy solutions to this embarrassing problem. Are you looking for the best freedom bra to hide nipples?
The strapless bra is the greatest companion to outfits, such as a backless dress, off-shoulder gown, halter dress, wedding dress, etc.
11 Popular Nipple Covers, Adhesive Tape Options
Backless Push Up Adhesive Bra
$12.97 – Shop this look
Hiramex Nippleless Covers, Silicone Breast Lift Reusable Breast Pasties Petals (Pink)
So, you get the idea. There are plenty of options available. You just need to select the right product for your individual needs. Let's look a bit deeper at the categories.
Nipple Covers
The best nipple covers come in a wide range of types, tones, and styles, and are very comfortable to wear. They are available in many sizes and shapes as well.
One of the most popular nipple covers is the brand Nippies. They are constructed with high quality hypoallergenic medical grade silicone for a great fit and feel. Washable and reusable.
---
and here's another great brand of nipple covers, GoNipless, which is one of my favorites!
$19.95 – Shop this look
Nipple Covers Silicone Pasties For Women - Adhesive Petals Nip Covers Reusable Nipplecovers Sticky Gel Go Nipless Nude
Super easy to wear, giving you the freedom to wear what you want!
Reusable up to 30 times! GoNipless also comes in a handy travel case for safe storage.
Invisible Bras
The invisible bra is another very popular seller and comes in many styles and models. Most sticky invisible bras feature a deep V-shaped design that helps hold up your breast and to create a charming cleavage.
It makes you look fabulous and confident anytime and anywhere. These stylish strapless bras show a woman's beauty and are the perfect match for those occasions when you desire more support and shaping.
One of my favorite choices in the invisible bra category is the Niidor Adhesive Strapless Bra.
The Niidor Sticky Push-Up creates amazing cleavage and contours!
$24.99 – Shop this look
Niidor Adhesive Bra Strapless Sticky Invisible Push up Silicone Bra for Backless Dress with Nipple Covers Nude(B Cup)
The Niidor invisible sticky bra is lightweight, lifts up your breasts and the feel is comfort and freedom.
---
See also… Best backless bras for large busts
Boob Tape
Our next category is boob tape. This product is very versatile, allowing for coverage of the nipple area, as well as shaping, contouring, and lifting breasts. Boob tape holds up well against humidity and heat, allowing you to dance the night away with full confidence!
Boob tape is inexpensive and comes in a wide range of tones and widths to fit your body's needs.
Perfect Sculpt Breast Lift Tape for Push Up & Style is a leader in this category. It's a bra alternative that allows you the ultimate control of your breast shape and positioning.
---
Adhesive bra
$23.99 – Shop this look
Niidor Adhesive Bra Strapless Sticky Invisible Push up Silicone Bra for Backless Dress with Nipple Covers Nude (A Cup)
Our final category is the adhesive bra or freedom bra review.
Perfect for backless or super-low-cut dresses and tops.
When you're at home in sweatpants, it's easy to wear your most comfortable bra (or none at all), but one-shoulder dresses and backless dresses demand a bit more consideration.
You may get away with simply a strapless bra on occasion, but adhesive bras are the way to go if you want form and definition without fighting gravity.
This invisible bra is available in sizes A to E and comes in a variety of nude colors, unlike some other manufacturers on the market. What's the best method to put it on?
Simply bend over, place one cup on the outside of one breast, place the second cup on the inside of the other breast, and clip them together.
It'll help you get some cleavage, and it's the easiest technique I've found to do it.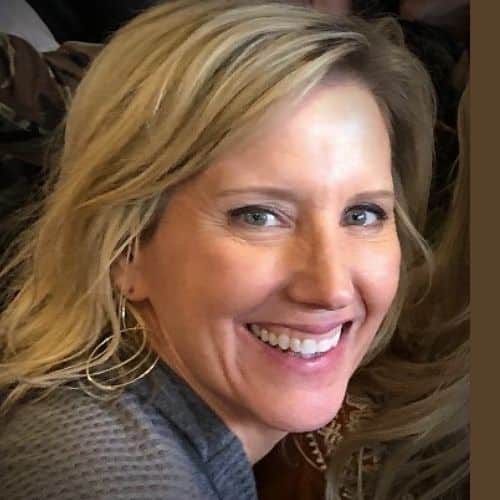 Claudia Faucher is a full-time fitness training expert and lifestyle blogger. She is also been a certified Les Mills BodyPump instructor for the past 5 years and a fitness instructor for over 20 years. Claudia is a personal trainer and creates fitness training programs for seniors and people of all ages. She likes to use her skills and experiences to help others on their fitness journeys.
Last update on 2023-02-20 / Affiliate links / Images from Amazon Product Advertising API