There are a ton of things I can think of that I really want, like a cool Dyson vacuum or upgrading to my old mixer for the latest Pro Series KitchenAid!
But those items are currently outside of my price range. I was hoping to find them under my tree last month, but it was not to be.
Recently I searched for the best gadgets on Amazon. I also looked for the coolest products for adults on Amazon as well. I never knew there were so many brain supplements on the market!
In any case, I put together 21 cool products on Amazon for your viewing pleasure. All selected items cost less than $40! Hope you enjoy!
As an Amazon Associate, I earn from qualifying purchases.
1. TOZO T6 True Wireless Earbuds Bluetooth Headphones Touch Control with Wireless Charging
TOZO T6 wireless earbuds can last for over 6 hours' playtime from a single charge!
Let's face it, if anyone is looking to buy a pair of wireless earphones then the Apple AirPods is where most of us start looking. Today, there are so many other options now on the market. If there something that is able to do the job for a fraction of the cost….yes, I'm all in!
2. PowerLix Milk Frother Handheld Battery Operated Electric Foam Maker For Coffee
PowerLix MilkPro is a handheld battery operated milk foamer machine. It is a frothing wand that can instantly froth hot or cold milk for your favorite drinks.
I love this frother. Perfect for coffee and tea drinkers! Easy cleanup makes this the perfect kitchen companion!
3. ComfiLife Gel Enhanced Seat Cushion – Non-Slip Orthopedic Gel & Memory Foam Coccyx Cushion for Tailbone Pain
Supports Tailbone and Relieves Pressure – Ergonomically designed seat cushion provides maximum support and comfort. Reduces pressure on the coccyx / tailbone and promotes healthy posture.
As someone who works from home now and often for hours at a time in non-office seating, ComfiLife Gel Seat has been a lifesaver!
4. USB Wall Charger, Surge Protector, POWRUI 6-Outlet Extender
Multi-function USB Wall Outlet: 2 USB fast charging ports, 3-sided Power Strip, with 6 Adapter Spaced Outlets, and LED night light around the edges.
After constantly having to unplug something in my kitchen to make room for charging my iPhone or several other things I wanted to use at the most convenient spot in the house…the kitchen counter. Just love this outlet extender!
5. KitchenIQ 50009 Edge Grip 2-Stage Knife Sharpener
Fine for polishing the knife and for quick touch-ups for an already sharp knife.
Bring old knives back to life. Patented Edge Grip feature allows sharpening on the edge of the table or counter top- prevents the tip of larger knives from dragging over the surface of the counter!
6. KitchenAid All-Purpose Shears with Protective Sheath
Clean cut every time: Each blade features micro-serrations for enhanced cutting performance and is extra thick for added strength and durability.
They are comfortable to hold. Perfect for cutting raw veggies, meats, and anything else in the kitchen!
7. Fire 7 tablet (7″ display, 16 GB) – Black
Up to 7 hours of reading, browsing the web, watching video, and listening to music!
Ideal as an eReader and entertainment center. Now has 2X the storage, faster quad-core processor, hands-free with Alexa, and 2X as durable as the latest iPad mini.
8. Wireless Weather Station
Whether you are a weather enthusiast like me, or just want to know if you should wear shorts or a sweater, the Govee Wireless Weather Station is an ideal choice for you!
Setup was extremely easy. I was blown away by the quantity of information it can detect. I checked the temperature and humidity against other thermometers and hygrometers I have and it is right on. Almost love the low price. Great value!
9. Chefman Electric Wine Opener W/Foil Cutter One-Touch
Built-in rechargeable battery opens 30 bottles on a single charge – no batteries needed.
Does a great job to open wine bottles and reverses to take the cork off opener. Rarely needs charging. Gets lots of compliments from friends who especially like the cool blue neon glow when in use.
10. Ahyuan Roll-up Dish Drying Rack Over The Sink Kitchen Roll
Made of SUS 304 tough stainless steel, this drying rack is very solid and sturdy and it can resist to constant use and rust for years.
I have a dish holder on top and works awesome. This is the perfect in between, we use it all the time but we roll it up when we need the sink. No clutter!!
11. Premium Electric Pepper Grinder or Salt Mill – Bottom LED Light
Spice up your kitchen with our beautiful brushed stainless steel pepper grinder mill. This is a NEW DESIGN that is significantly better quality than most of the designs available on the market today!
This product is super easy to set up. Not only does this grinder do a great job, it is also very fun to use. My family and dinner guests love it!
12. Digital Precision Food Kitchen Scale
Digital Food Scale Built with a high precision sensitive sensor, can weigh up to 11 pounds (5000 grams) and reads quickly in increments of 1 gram or 0.1 ounces. The LCD display provides a wide viewing angle, you can easier to read the display.
I use my scale daily! I love being able to reset zero that makes the measurement of food and ingredients very to deduct the weight of containers. If you are watching your food portions or cook a lot, this is a great addition to any kitchen!
13. Finishing Touch Flawless Women's Painless Hair Remover
Removes Facial Hair Instantly and Painlessly from Lip, Chin, Cheeks; Removes Peach Fuzz so Make-up Glides-On Flawlessly.
Love it. Makes my face feel smooth. This little thing worked like a champ. As long as I go in little circles, the device takes care of all my problem hairs, stiff black or peach fuzz.
14. Letsfit Smart Watch, Fitness Tracker with Heart Rate Monitor
Letsfit activity watch includes a bunch of new features, including music control, even stress training. Much more than just a health tracker. The Letsfit Smart Tracker can monitor your steps, calories burned, sports mileage, and sleep quality status 24 hours a day whilst syncing with our VeryFitPro app!
Love my new watch! It does it all. This smart watch is great for any fitness person or someone to just wants a good quality watch that does all the advanced features.
15. Under Armour Adult Sports Mask
Made with high-performance UA materials, designed to be worn all day & when playing sports. UA ISO-Chill fabric on interior lining & ear loops feels cool to the touch for as long as you wear it!
I teach fitness and strength classes at my gym and I've tried at least 20 different masks. This is the best one by far. It's the only mask I can keep on during an entire one hour class without overheating!
16. Catalonia Wearable Fleece Blanket with Sleeves and Foot Pockets
Super comfy fleece wearable blanket helps stay warm and cozy from head to toe during winter while you are reading, playing, watching TV, or just relaxing. Also includes a front pouch to carry your phone or remote.
Recently gave these out as Christmas gifts to each of my children. All of them absolutely loved them! Oversized and super soft!
17. Shiatsu Neck Back Massager Pillow with Heat
Shiatsu Deep-kneading massage pillow with an ergonomic design fits your body perfectly. Back massager with 4 massage nodes, its' advanced and reinforced heating function to soothe tired muscles, relieve aches thoroughly and promote blood circulation!
I was a little skeptical to purchases this product since the price was so much lower than similar ones. I took a chance and wow! Very impressed with the quality and results. My husband absolutely love it!
18. BEILUNER Luxury Fountain Pen Set, Solid 24K
Black stainless steel fountain pen with polished accents. Equipped with SCHMIDT ink feeding system for easier ink absorption. Beautifully balanced and artfully crafted.
I love writing and actually write several notes a week to family and old friends. I purchased this pen set as a treat for myself. I can honestly say these pens write better than others I have bought costing twice as much!
19. I DEW CARE Mini Meow Trio | Peel Off Face Mask Set
This peel-off mask trio includes minis of the fan-favorite Kitten Dynasty collection. Target all your skincare concerns with our most selfie-worthy set yet!
I personally have super sensitive skin that reacts to almost everything, but this mask has kept my skin super soft, and blemish free. My skin feels hydrated and has cleared up my old acne scars!
20. Modvel 2 Pack Knee Compression Sleeve | Knee Brace for Men & Women
This high compression knee sleeve brace stabilizes and supports the joint. Not just for injury, this knee brace provides arthritis pain relief and can be worn daily as needed.
I had something happen to my knee a couple of months ago – all of a sudden it just started hurting, sometimes to the point where I couldn't even walk. I got this brace and suddenly I could exercise again pain-free!
21. BS-MALL Makeup Brush Set 18 Pcs Premium
Cover 18pc brush set for Eye Shadow, Crease Shadow, Concealer, Blush, Foundation, Pressed or Loose Powders, Highlighter & Eyebrows. Ideally suited for applying, blending and shading products. Easy and convenient for daily makeup use.
Very soft brushes and I'm very happy with the quality. I wasn't sure what to expect given the price range, but they work for all types of makeup applications with a lot brushes for eye shadows many sizes of tips . I recommend it and definitely will buy again!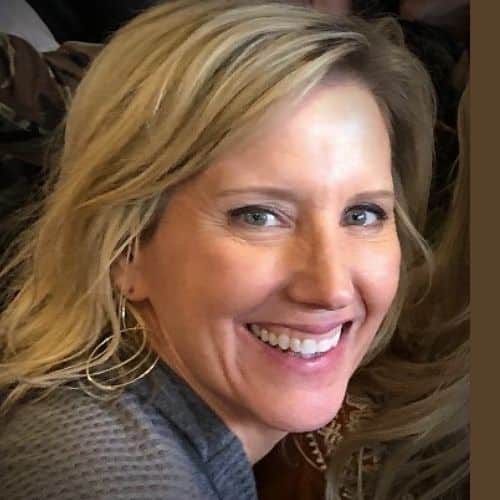 Claudia Faucher is a full-time fitness and lifestyle blogger. She is also been a certified Les Mills BodyPump instructor for the past 5 years and a fitness instructor for over 20 years. She likes to use her skills and experiences to help others on their fitness journeys.