I love my YETI, but they're not cheap. FitFab50 has read through the reviews and quality test results to produce a list of 13 coolers as good as YETI that perform just as well—if not better—than the YETI Tundra, YETI Hopper, and the YETI Roadie 24 but for way less.
As an Amazon affiliate, I may receive a commission for a qualifying purchase.
Yes, YETI coolers are pretty awesome, but the several hundred dollars price tag is steep. Why part with stimulus check type money just to keep your beverages cold?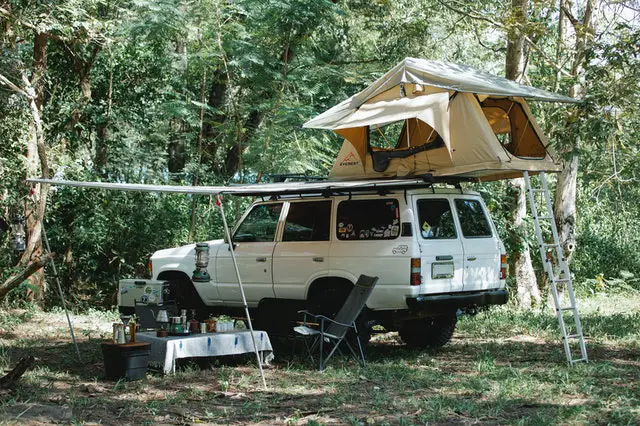 Good news! There are cheaper alternatives to YETI and we have them here for you!
Types of Outdoor Coolers
Here are the standard 3 types of outdoor coolers
Basic
Soft-side
Heavy-duty
Yes, there is a wide range of coolers available, like an insulated fanny pack, as well as great tumblers, but that is not what we're here to discuss.
Basic coolers
Basic coolers are the styles your family took to a picnic when you were growing up. They kept the potato salad and ham sandwiches cool just long enough to avoid food poisoning. They have the minimum amount of insulation, and the lid just sits on top. They can be purchased for the price equivalent of a bucket of fried chicken and last one summer season if you're lucky.
Here are some of the more popular basic coolers.
Coleman Cooler| 16-Quart Portable Cooler |EZ-Clean Excursion Cooler Ideal for Picnics and Barbecues
---
Igloo The Boss Playmate Cooler, Black/Grey, 14 Qt
---
Soft-side coolers
Soft-side coolers are a nice combination of convenience and space-optimization. On the lower end of the price point, you get a simple bag with a strap with minimal insulation. Think of a basic cooler you can hang from your shoulder or with hand straps.
As you move up in price in this category, you get more technical and better craftsmanship. This includes better pocket snaps, heavy-duty zippers, and well as superior outer construction materials.
Here are some of the more popular soft-side or bag coolers.
CleverMade Collapsible Cooler Bag: Insulated Leakproof 50 Can Soft Sided Portable Cooler Bag
---
Arctic Zone Titan Deep Freeze Zipper-less Hardbody Cooler
---
BUILT Large Welded Soft Portable Cooler with Wide Mouth Opening – Insulated and Leak-Proof Olive
---
Logos (LOGOS) Cooler Bag Hyper Below Freezing XL Compact Storage 40L
Heavy-duty coolers
Heavy-duty coolers are a growing category as consumers make industrial-style products more mainstream. Think of military vehicles being sold to families in the 'burbs to haul the kids to soccer practice, i.e., Hummer. Heavy-duty coolers are constructed with thick insulation, locking lids, and tight seals make them perfect for long outings, with the ability to withstand severe conditions.
The quality of heavy-duty coolers is amazing. But they weigh a lot more basic cooler and soft-side coolers, and the cost is also much higher. You will find the quality of the construction to be extremely rugged, and the fittings (latches and hinges) to be resistant to environmental conditions.
The capacity of heavy-duty coolers will fall in the 30-quart to 84-quart range. Yes, there are larger coolers available, but unless you are a commercial fisherman, there is little demand for coolers of this size for the average family.
Here is a great selection of heavy-duty coolers.
REYLEO 21/52/50 Quart Portable Rotomolded Cooler
---
---
---
COHO 165 QT Ice Chest, Heavy Duty, High Performance Insulated Cooler
---
Coastland Bay Series Rotomolded Coolers
---
OtterBox Venture Cooler, 65 Quart
Deciding on the best cooler for you
Determining the best cooler for you is a practical as well as financial decision.
Here are a few questions to ask yourself when deciding on the perfect cooler
How often do you use a cooler?
What type of items do you pack in your cooler?
How long do you need to keep the items in your cooler cold?
How often do you use a cooler?
If you rarely have the need to use a cooler, then chances are you will not have the need to purchase a heavy-duty cooler. For those occasional times, you need a cooler, it would make sense to just borrow one from a friend. It will save you money, and most people are proud to show off their coolers, so this is an easy fix to your problem.
➥Read also… Ultimate Family Camping Checklist
What type of items do you pack in your cooler?
The types of items you are trying to keep cool will impact the decision on what is the best cooler for you.
For instance, if you mainly use your cooler for drinks and will assume for an average of a couple of hours, then you can probably get away with a soft-side or basic cooler. These types of coolers are also great for sandwiches and light snacks.
Here are a couple good examples.
However, if you need your cooler contents need to stay at the lowest possible temperature, you may want to a heavy-duty model. There are perfect for medications or frozen items you don't to melt extremely fast.
How long do you need to keep the items in your cooler cold?
The length of time you need to keep your cooler items cold is probably the most important of all requirements. A basic or soft-side cooler is good for keeping items cold within a range from 2-12 hours. The perfect road trip cooler. They lack superior insulation which prevents the ice from melting over extended periods of time. Great for beer, not so much for food and other perishables.
If you require cooling needs for several days, then the heavy-duty cooler is your solution. Depending on the make and model you choose, these coolers have been tested to keep contents cold for up to 10 days!
Heavy-duty coolers are perfect for beach trips, camping adventures, soccer tournaments, and all activities that require the maximum amount of cooling capacity for extended periods of time.
Here are couple great selections.
The best way to determine the right size of cooler you need is to plan the ahead. For most people this may be overkill. But if it is imperative that your items stay cold, physically lay the items out on the table or floor. Stack them up in normal fashion as they would be in a cooler, then allow twice the space to account for ice or ice packs.
Over the years I have purchased, lost, or discarded more coolers than I can count. The one takeaway I have from my years of being outdoors with a cooler in tow is this… it's always nice to have a variety of coolers on hand as every occasion will not be the same. Keep a cooler or two around for those occasions when you are not you'll come home with it, and quality coolers for when the need arises. So get outside and enjoy!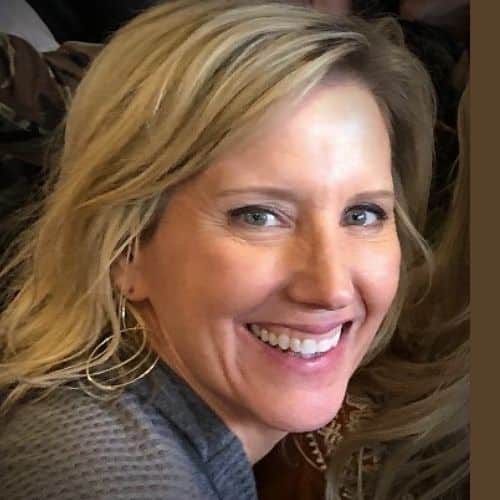 Claudia Faucher is a full-time fitness and lifestyle blogger. She is also been a certified Les Mills BodyPump instructor for the past 5 years and a fitness instructor for over 20 years. She likes to use her skills and experiences to help others on their fitness journeys.