What to Use for Neck Pain Ice or Heat?
The good news about most neck pain is that it can be treated with non-surgical methods. If your neck pain is not crippling and was not caused by injury or trauma, the pain can typically be treated with self-care.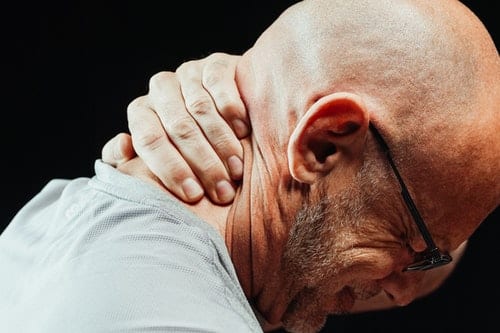 Neck pain has an annual prevalence rate exceeding 30% among adults in the US; nearly 50% of individuals will continue to experience some degree of chronic neck pain or frequent occurrences. Souce – Mayo Clinic [1]Mayo Clinic Proceedings (2015;2)
Types of Neck Pain
Your neck is made up of muscles, veins, arteries, vertebrae, and spinal cord. It is designed to be flexible and to support the weight of your head. As a result, the neck is easily vulnerable to injuries and conditions that cause pain and hamper motion. Neck pain causes include:
Muscle pain
$45.99 – Shop this product
Overexertion or persistent physical or mental stress can cause aching or painful neck and shoulder muscles. Neck muscles can form stiff knots that are painful to the touch, which is known as trigger points.
Muscle spasm
$45.99 – Shop this product
This is a sudden, abrupt tightness of the neck muscles. Your neck may throb and feel stiff or knotted, making it difficult to tilt your head. When you wake up with a painful, stiff neck, it's most likely the result of a muscle spasm. Muscle spasms can develop as a consequence of a muscle injury.
Headache
Neck-related headaches are often felt at the back of the head and upper neck and are caused by muscular tension or spasm. Neck headache pain is often dull or aching rather than severe. The neck may also feel tight or sore. Moving your neck aggravates the situation.
Facet joint pain
Price not available – Shop this product
Pain in the facet joints is often expressed as deep, sharp pain and it usually intensifies when you bend your head toward the afflicted side, and it may radiate to your shoulder or upper back. Facet joint arthritis, like other types of arthritis, may be worse in the morning or after a period of inactivity.
Neck pain
When the roots of the spinal nerves are irritated or pinched, it generates pain that can be intense and severe or accompanied by the feeling of pins and needles. The pain may extend down the arm or even into the hand, depending on the nerve affected.
Referred pain
$359.00 – Shop this product
Referred pain is pain that starts in one area of the body but is caused by a condition in another area. Neck pain that intensifies with effort, for example, may suggest a cardiac problem, but neck discomfort that happens when you eat may signal an esophageal problem.
Bone pain
$9.99 – Shop this product
Pain and soreness in the cervical vertebrae are somewhat less prevalent than soft-tissue neck pain. Bone pain requires medical care since it may indicate a more serious health issue.
Source – Harvard.edu [2]The 7 faces of neck pain. (2018, July 25) Retrieved on March 25, 2022, from https://www.health.harvard.edu/pain/7-faces-of-neck-pain
Symptoms of Neck Pain
Neck pain is a common issue. Often, neck muscles can easily be strained from poor posture, as a result of being hunched over or bent over for long periods of time. The majority of neck pain does not require surgery.
Neck pain symptoms typically include:
Pain that's often worsened by holding your head in one place for long periods, such as when driving or working at a computer
Muscle tightness and spasms
Decreased ability to move your head
Headache
DIY At-Home Remedies for Neck Pain
There are many at-home treatments for neck pain, but which treatments are right for you?
Using heat or ice packs
What to use for neck pain ice or heat? It is recommended to use ice for the first 24 to 48 hours after an injury to reduce swelling, followed by heat to loosen muscles and improve stiffness. Whether you choose ice or heat, keep it on for only about 20 minutes at a time, followed by leaving it off for at least 40 minutes. Always wrap the ice or heat source in a thin towel before placing it on the skin to prevent skin burn.
Relief Expert Neck Ice Pack Wrap, Ice Pack for Neck and Shoulder Pain
Sale
Relief Expert Neck Ice Pack Wrap, Ice Pack for Neck and Shoulder Injuries Reusable Neck Cold Pack for Shoulders and Upper Back Pain Relief
Innovative & Two-sided Design- The Relief Expert shoulder ice pack wrap adopts dual-fabric. One side is soft plush fabric that is available to use straight to skin directly without tower. The other is nylon fabric, penetrating deeper coldness to targeted areas if the plush side isn't quite cold enough.
Large Gel Coverage & Prevent Gel Leakage- The ice pack for shoulder is filled with 30% thicker gel than others, providing full and deeper coldness for neck and shoulders. Double-seam technology prevents gel leakage. Excellent quality of gel ice pack for neck and shoulders enables reuse frequently.
Keep Flexible & Stay Cold Longer- Unlike other , our ice neck wrap keeps flexible enough once frozen to contour our neck and shoulders snugly with gel freezing point: -13°F. Relief Expert neck ice pack wrap gel stay cold longer with larger treatment cold zone.
The Relief Expert shoulder ice pack wrap uses a dual-fabric design, with one side that is a soft plush fabric that is able to be applied directly to your skin. It stays cold without condensation and prevents cold injuries.
Sunbeam Heating Pad for Neck & Shoulder Pain Relief
Sale
With its unique design, this heating pad provides instant heat relief for your neck, back, and shoulders. The adjustable neck collar and weighted ends wrap you in therapeutic comfort and keep the heating pad securely in place.
See also… Top muscle massage gun reviews
Doing gentle stretches or exercises
$19.54 – Shop this product
Exercises and stretches can make the muscles in your neck stronger and more limber. By increasing the strength of your neck muscles, you reduce the likelihood of problems with your shoulders, upper back, and arms as well. Source – WedMD [3]How to Stretch Your Neck. (2022, January 26) Retrieved on March 23, 2022, from https://www.webmd.com/fitness-exercise/fitness-neck-stretches
Some recommended exercises to reduce neck pain include:
Shoulder roll
Side rotation
Forward and backward tilt
Taking over-the-counter medicines
For some immediate back or neck pain relief, your doctor may suggest taking an over-the-counter pain medication. These will serve to provide anti-inflammatory relief, pain relief, or both. Source – VeryWellHealth [4]Back or Neck Pain Medication — What Can Over-the-Counters Do For You? Asher, Anne. (2020, Feb 02). Retrieved on March 23, 2022, from … Continue reading
$22.46 – Shop this product
Aspirin
Ibuprofen
Naproxen
Tylenol
Resting
$49.99 – Shop this product
Most people will experience neck pain at some point. Sleeping on your side or back can help reduce the stress off your neck and reduce pain. Avoid sleeping on your stomach if possible, as it puts your neck at an awkward angle often making neck pain worse.
See also… Pillows for side sleepers with neck pain
Temporarily stopping physical activity
If you are suffering from increased neck pain, it's important to temporarily ease back on intense activities. While your neck is healing, adjust your activity level to what you can comfortably handle. Gradually raise your exercise level back to normal as you improve.
If you enjoyed, "What to Use for Neck Pain Ice or Heat?", be sure to related information below.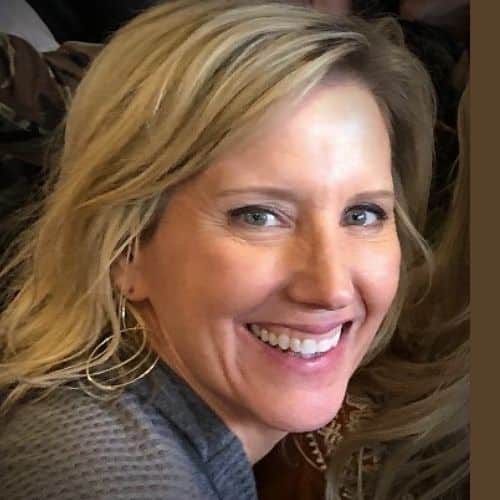 Claudia Faucher is a full-time fitness training expert and lifestyle blogger. She is also been a certified Les Mills BodyPump instructor for the past 5 years and a fitness instructor for over 20 years. Claudia is a personal trainer and creates fitness training programs for seniors and people of all ages. She likes to use her skills and experiences to help others on their fitness journeys.
Last update on 2022-08-30 / Affiliate links / Images from Amazon Product Advertising API
References

↑

1
Mayo Clinic Proceedings (2015;2)

↑

2
The 7 faces of neck pain. (2018, July 25) Retrieved on March 25, 2022, from

https://www.health.harvard.edu/pain/7-faces-of-neck-pain

↑

3
How to Stretch Your Neck. (2022, January 26) Retrieved on March 23, 2022, from

https://www.webmd.com/fitness-exercise/fitness-neck-stretches

↑

4
Back or Neck Pain Medication — What Can Over-the-Counters Do For You? Asher, Anne. (2020, Feb 02). Retrieved on March 23, 2022, from

https://www.verywellhealth.com/anti-inflammatory-drugs-neck-and-back-297128