Improving your overall gut health is a popular medical trend today. To determine what is the best probiotic for women depends on the person's health goals because different bacteria do different things.
As an Amazon Associate, I may receive a commission for a qualifying purchase.
Sale
There are several foods that naturally contain probiotics, or have probiotics added to them, such as yogurt, kombucha, sauerkraut, and some cheeses, just to name a few. In this article, we will discuss why probiotics are important and which ones you should consider adding to your diet.
What are probiotics?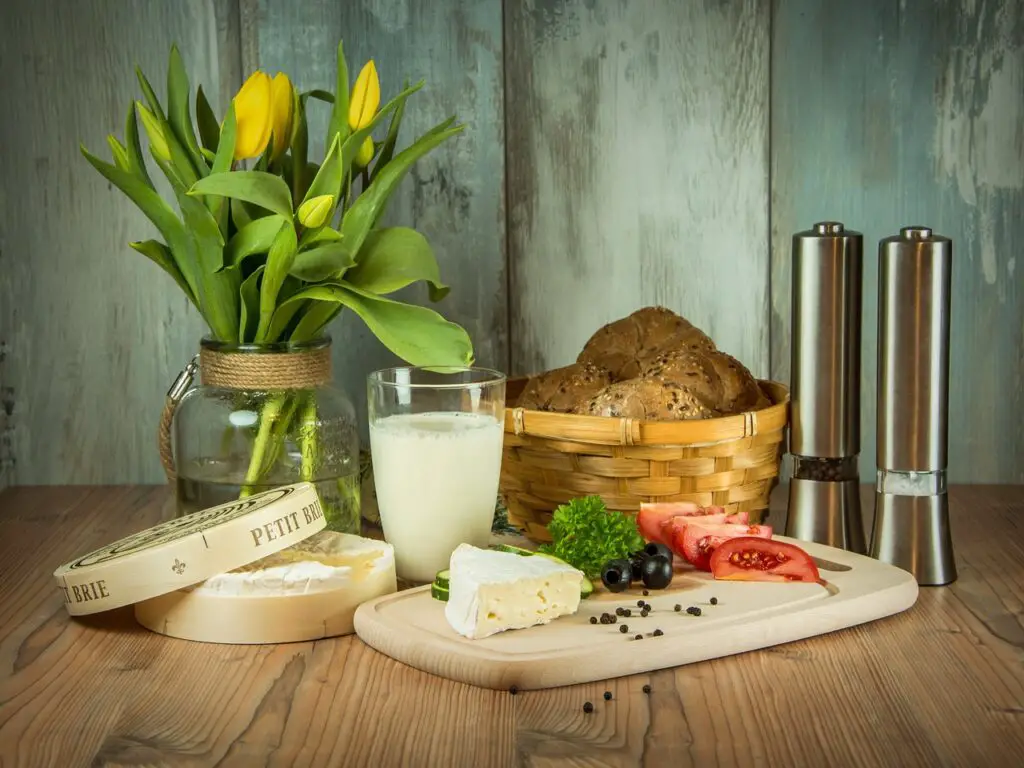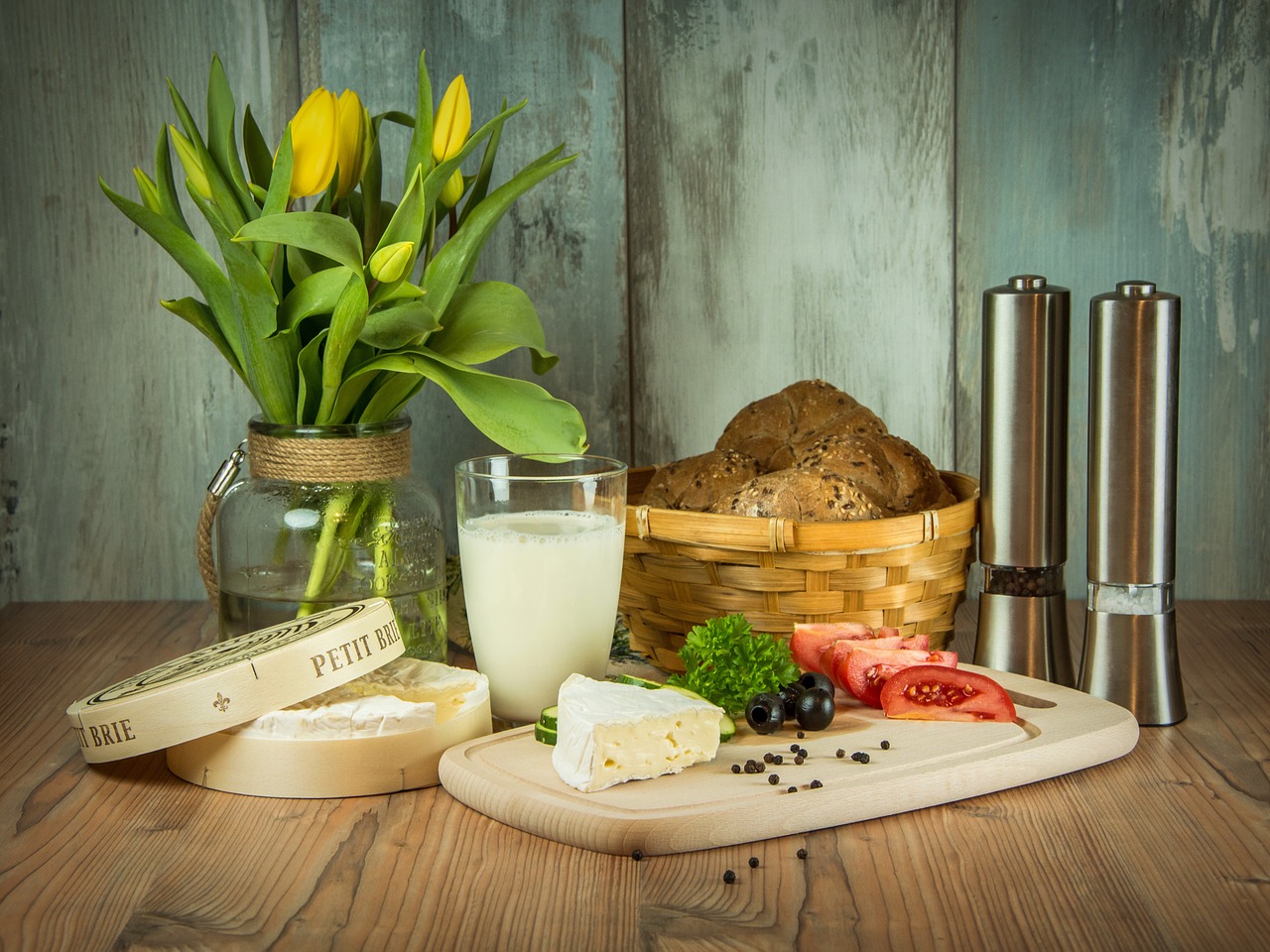 Probiotics are live bacteria and yeasts that are good for you, and an important part of your digestive system. We normally think of germs as "bad things", or bacteria that cause us to get sick. But our bodies are full of bacteria, both good and bad. Probiotics are thought of as "good" bacteria because they help keep your gut healthy.
Do I need to take probiotics?
Most people don't need a probiotic supplement… IF you aren't taking antibiotics and consume a healthy diet.
But how can you tell if you need to take a probiotic? Some common signs that you may have a bacterial imbalance may include:
Digestive irregularities

Most of the bacteria in your body live in the colon. If you are not as regular as you believe you should be, this could be a good indicator.

Changes in your metabolism

Studies suggest that gut bacteria can play a powerful role in body weight regulation. Try to get into shape, but just can't seem to move the needle" Probiotics may reduce the number of calories you absorb from food. In addition, they impact the levels of hormones and proteins related to appetite and fat storage.

Long term user of antibiotics

While antibiotics can be used to treat a number of serious medical conditions, they also can wipe out a large percentage of the good bacteria in your gut.
List of all probiotic foods
Yogurt – Make sure you're getting one that has active cultures and is low in sugar
Sauerkraut – Look for unpasteurized sauerkraut as it contains these helpful bacteria
Some cheeses – Cheddar, Mozzarella, Gouda, and cottage cheese
Pickles – Look for fermented in salt and water. Avoid pickles fermented in vinegar
Traditional Buttermilk – It's is the liquid that remains after making butter. You'll probably want to avoid dipping your cookies in this variety.
Kefir – While yogurt gets a lot of credit for its probiotic content, kefir actually has more.
Kombucha – It seems like everyone is drinking kombucha today, and rightly so. Kombucha is a great vegan probiotics source made from green or black tea.
Kimchi – It's a spicy fermented vegetable dish that's often made with cabbage and very popular with Korean cultures.
How to get more probiotics in our bodies
There are basically two ways to get more good bacteria into your gut: fermented foods and dietary supplements. Fermented foods are the most natural source, and probiotic supplements, which are typically sold over the counter.
Foods that are fermented go through a process of lactofermentation (or lactic acid fermentation) in which natural bacteria feed on the sugar and starch in the food, creating lactic acid. During this process, an environment is created that preserves the food and promotes beneficial enzymes, B vitamins, and omega-3 fatty acids, in addition to lots of good bacteria.
The most common fermented foods that naturally contain probiotics, or have probiotics added to them, include yogurt, kefir, kombucha, sauerkraut, pickles, miso, tempeh, kimchi, sourdough bread, and some cheeses. (source – Harvard Health).
Another popular way to add probiotics to your diet is through the use of probiotic supplements. The use of supplements is a great way to improve your overall gut health for those of you who maybe don't enjoy eating fermented foods or your body does not act kindly to those types of foods. There is no shortage of quality probiotic supplements, which we will discuss shortly.
So what is the best probiotic for women? Let's examine probiotic supplements.
For those of you whose bodies don't agree with fermented foods, or may you just do like them, consider probiotic supplements.
List of the most popular probiotic supplements for women
Sale
Bestseller No. 1
Bestseller No. 2
Doctor's Recipes Women's Probiotic, 60 Caps 50 Billion CFU 16 Strains, with Organic Prebiotics Cranberry, Digestive Immune Vaginal & Urinary Health, Shelf Stable, Delayed Release, No Soy Gluten Dairy
Powerful Digestive & Immune Supplement: Our daily probiotic for women, containing 50 billion CFUs from 16 clinically proven strains, helps support digestive and immune health*.
Vaginal & Urinary Boost For Feminine Health*: Our industry leading probiotics with specially selected Lactobacillus rhamnosus and Lactobacillus reuteri may help boost a healthier vaginal flora and urinary tract*.
Carefully Formulated With Prebiotics & Cranberries: Prebiotics provide necessary nutrition for probiotics to thrive. Probiotics and prebiotics work together to deliver digestive health benefits*. This carefully formulated blend is also enforced with organic cranberry extract to help maintain vaginal health and relieve urinary tract infections*.
Delayed Release & Shelf Stable: The delayed release delivery allows probiotics to remain intact in stomach acid and reach your intestinal tract alive for optimized potency. Doctor's Recipes Women Probiotics is shelf stable and is your best choice at home or on the go.
Proudly Made In The USA: Our advanced strength formula is loaded with the highest grade & naturally sourced ingredients in FDA inspected and GMP certified facility in the USA. Doctor's Recipes Women Probiotics is 100% pure, natural, vegan friendly & NON-GMO with no soy, gluten and dairy.
Sale
Bestseller No. 3
Probiotics 60 Billion CFU - Probiotics for Women, Probiotics for Men and Adults, Natural, Shelf Stable Probiotic Supplement with Organic Prebiotic, Acidophilus Probiotic
60 Billion Cfus Max Strength: Our probiotic actually contains 60 Billion Cfus per serving. Other brands claim it, but beware of deception. Some products say "equivalent to" or do not state an amount of Cfus. We saw a need for high-quality supplements that actually work and stand by their claims. Our most popular probiotic brings you exactly what's on the label with 10 probiotic strains, 60 Billion Cfu, and an organic prebiotic blend.
Probiotics and Organic Prebiotics: Our probiotics are made with prebiotics and probiotics based on clinical research. A complete probiotic supplement for ultimate digestive health. Made with 10 probiotic strains & Non-Gmo ingredients. Shelf-stable vegan probiotics with No: unnecessary binders, soy, gluten, milk, egg, wheat, peanuts, shellfish or preservatives.
Naturally Inspired Probiotic Supplement: Contains 10 strains plus a Patented Shelf-Stable bottle which ensures product stability. Our probiotic daily blend plus organic prebiotic fiber blend naturally helps to support the stomach's digestive environment and supports the natural stomach balance. Great for gut health, and occasional gas relief, bloating relief, constipation, digestive health and intestinal health.
Probiotics for Adults: Our prebiotics and probiotics are effective and intended for use by adults. Acidophilus probiotic with prebiotic including 10 strains: Lactobacillus acidophilus, Lactobacillus casei, Lactobacillus paracasei, Lactobacillus salivarius, Lactobacillus plantarum, Bifidobacterium lactis, Bifidobacterium bifidum, Bifidobacterium longum, Bifidobacterium breve, Lactobacillus bulgaricus.
Safety Assured Standard of Quality: Our 60 Billion Probiotic is 3rd-party tested for purity and potency. Each bottle is manufactured in the USA using imported and domestic ingredients. Our probiotics are made for women and men. They contain 60 Billion Cfus at the time of manufacturing, more than the usual 50 Billion Cfu, plus our standard organic prebiotic blend!
Sale
Bestseller No. 4
Prebiotics & Probiotics for Women - Science Backed ProCran - Organic Prebiotics, 50 Billion CFU, D-Mannose & Cranberry for Digestive, Immune, Feminine Health, Soy & Dairy Free, 30 Vegan Capsules
Once Daily Probiotics for Women: A probiotic supplement for women with 50 Billion CFUs plus clinically proven ingredients to help promote digestion, immune support and feminine health. Organic prebiotics and 6 probiotic strains with D-Mannose & ProCran, a science backed cranberry extract that provides powerful antioxidants. 50 mg of ProCran is equivalent to 2,500 mg of cranberries without the sugar and calories.
Prebiotic + Probiotic with Patented Cranberry Extract: A natural women's prebiotic-probiotic combination. Contains patented and science backed ProCran, a cranberry extract which naturally contains proanthocyanidins - a key cranberry antioxidant. Cranberries support your immune system, protect your body from free radicals, and support urinary tract health.
Organic Prebiotic & Probiotic Blend: Our Women's Probiotic contains organic prebiotics and natural vegan probiotics for a complete synbiotic to support digestive health, urinary tract support & immune system. A shelf-stable vegan probiotic in delayed-release capsules with NO: dairy, soy, gluten, milk, egg, wheat, peanuts, or shellfish.
50 Billion Cfus & 6 Probiotic Strains: Naturally inspired probiotic with targeted doctor-approved probiotic strains for women, our probiotic includes: Lactobacillus Gasseri, Acidophilus, Plantarum, Paracasei, Casei and Bifidobacterium Lactis.
Safety Assured Standard of Quality: Our women's prebiotic and probiotic is 3rd-party tested for purity and manufactured in the USA using imported and domestic ingredients. Our product is contained in acid-resistant capsules to protect against stomach acid with delayed-release technology to ensure the probiotics reach the intestines and release where they're needed. No refrigeration required.
Bestseller No. 5
Sale
Bestseller No. 6
Dr. Formulated Raw Probiotics for Women 100 Billion CFUs with Prebiotics, Digestive Enzymes, & UT Support, Approved Women's Probiotic for Adults, Shelf Stable Probiotic Supplement Capsules
100 Billion Cfus, Shelf Stable, 34 Strains: Our probiotic contains a shelf stable 100 Billion Cfu & 34 Strains per serving & 3 Trillion Cfu per bottle. We saw a need for high-quality supplements that actually work and stand by their claims, our probiotics comes with a Money Back Guarantee. Professional grade Non-Gmo vegan probiotics with No: Binders, Soy, Gluten free, Milk, Egg, Wheat, Peanuts, Shellfish, Additives, or Preservatives.
100% Raw Probiotics, Organic Prebiotics, Digestive Enzymes, & Urinary Tract Support: Our Dr Formulated probiotic is made with genuine prebiotics, digestive enzymes, and probiotics based on clinical testing. A complete once daily probiotic supplement for ultimate digestive health naturally helps to support the free stomach digestive environment biotics condition, and supports the natural stomach balance. Supports a healthy urinary tract!
Doctor Formulated Probiotics Supplement: Our one-a-day whole food probiotic with digestive enzyme & prebiotic fiber is Dr. formulated for gut health, gas relief, bloating relief, constipation eliminator, leaky gut & flora, digestive health solution, weight loss, immune system, womens prenatal, yeast relief, sleep, intestinal health fortify, colon defense, diet, mood thrive, metabolism, clear bowel, kidney care, dental, pregnancy, morning complete, vitamins, small & large intestine renew
Best Probiotics For Female Adults With 34 Strains: Our prebiotics and probiotics are High Potency and intended now for use by a female adult. Acidophilus probio with pre-biotic pills including 34 symbiotic good strains, fungus, & absorb cultures. Lactobacillus acidophilus, casei, salivarius, plantarum, bacillus, bifidobacterium lactis, bifidum, longum, saccharomyces, boulardii, & more. UT detox & protection ingredients D-Mannose, Cranberry, Hibiscus Flower, & Dandelion Root.
Assured Standard Of Quality & Safety: Made in the Usa Gmp certified registered facility labs. Probiotic for women health, probiotic for adults. More Cfu than products of 3, 5, 10, 13, 15, 40, 45, 50, 60, 70, 80 Billion Cfu! Shelf stable non refrigerated platinum pro-bio-tic, pure no refrigeration pro-biotics, Lactobacillus acidophilus, ultra vegetarian probotics activated hyperbiotics supplement assist advantage. Easier to take than powder, gummies, liquid, suppositories, & pearls
Sale
Bestseller No. 7
Culturelle Women's Healthy Balance Probiotic for Women | 30 Count | with Probiotic Strains to Support Digestive, Immune and Vaginal Health* | with The Proven Effective Probiotic | Packaging May Vary
PROBIOTICS MADE JUST FOR WOMEN - Culturelle Women's Healthy Balance contains five clinically proven strains, setting it apart from other probiotics for women. This unique blend helps maintain a healthy balance of good bacteria in your body.*
PROVEN EFFECTIVE Culturelle Women's Healthy Balance is powered by a unique blend of proven probiotics designed for a woman's specific needs.* This blend includes the LGG strain.
FOR A WOMAN'S SPECIFIC NEEDS - A multi-strain probiotic blend for women that works naturally with your body to support vaginal, digestive and immune health in a convenient once daily capsule.* For optimal results, continued daily use is suggested.
HELP ACHIEVE BALANCE* - Women know that the stresses of daily life can take a toll on your body. Women want a daily probiotic that can help keep the female body in balance, helping protect it from the inside out.*
SAFE FOR PREGNANT WOMEN - Culturelle Women's Healthy Balance is safe for pregnant women. Safe to use during pregnancy. Inform a healthcare professional before starting any dietary supplement, particularly if there is a known immune-compromised condition..During the summer months products may arrive warm but Amazon stores and ships products in accordance with manufacturers' recommendations, when provided.
References
[1]
https://www.ncbi.nlm.nih.gov/pmc/articles/PMC4734998/
[2]
https://www.scientificamerican.com/article/how-gut-bacteria-tell-their-hosts-what-to-eat/
[3]
https://www.florahealth.com/us/blog/probiotics-5-signs/
[4]
https://www.eehealth.org/blog/2019/03/do-you-need-probiotics/