If you're looking for a way to transport your gear without taking up valuable space in your vehicle, a trailer hitch cargo carrier is a great option. But before you purchase one, it's important to understand the pros and cons. This article will help you make an informed decision.
What is a trailer hitch cargo carrier?
A trailer hitch cargo carrier is an attachable metal frame that attaches to your trailer hitch and provides an easy way to transport cargo.
When you're transporting cargo, you're typically limited by how much space you have in your vehicle. With a trailer hitch cargo carrier, the amount of space available to you increases substantially.
Additionally, the weight of the frame and its contents will be evenly distributed so it won't be as stressful on your vehicle.
Related … Are cargo carriers worth it?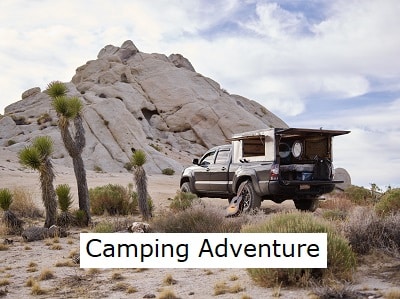 Trailer Hitch Cargo Carriers | Pros and Cons
A trailer hitch cargo carrier offers a safe and secure way to transport cargo. There are many different types and sizes of trailer hitch cargo carriers, so you can find one that fits your needs. However, there are also some potential drawbacks to using them. Here are some pros and cons to consider before you decide to use one.
Sale
OKLEAD Hitch Mount Cargo Carrier 60″ x 24″ x 14.4″ Folding Cargo Rack Rear Hitch Tray Luggage Basket with 400 LB Capacity Fits 2″ Receiver for Car SUV Pickup
1 PIECE CONSTRUCTION & FOLDABLE SIDE RAILS: strong enough with 1 pc construction, easy assembly, Matt black powder coating finish that resists the elements, rust and scratches.Cargo carrier hitch mount with 14.4″ side rails is foldable to 3.5″ only, keep cargo secure and folding up if not in use.
CAPACITY: 400 lb distributed weight. Distribute the weight evenly on platform when hauling a load, keep it balance for the cargo load or fix in the middle position. Hitch mounted cargo basket is ideal for Traveling camping tailgates road trips carrying.
2″ RECEIVERS: Folding cargo basket hitch mount Fits 2" vehicle receivers, high folding leg help you to get more far from ground.
Pros
Extra storage space
One of the biggest advantages of using a hitch cargo carrier is having the ability to store items outside the cabin of your vehicle. Whether you drive an SUV or car, when it comes time to travel, space is always at a premium.
Keeps items in vehicle draft
If you have ever used a roof rack for luggage or a cargo carrier bag, we can agree there is a substantial loss in fuel efficiency.
Hitch-mounted cargo carriers safely transport your items in the draft of your vehicle with minimal impact on your aerodynamics and resulting fuel economy.
Less noise
Another benefit of transporting items snugly to the rear of your vehicle is the reduction of noise. If you have used roof rack accessories to carry your luggage, you understand how many problems with the noise you can expect when traveling.
Keep wet items outside
Traveling and vacations often involve destinations close to or on the water. One of the pros of using a hitch carrier is it allows you to keep any wet or damp items outside of your vehicle's interior.
Easy to load and unload
Unlike a roof-mounted rack, a hitch cargo carrier is extremely easy to load and unload. This is especially important when heavy or awkward to lift items. It is also handy when you need to access something during your travels.
Ease in transporting large items 
Hitch carriers are ideal when you want to tow large items like a grill, bike, or cooler, which are impossible to store on a roof rack.
Cost
While the price will vary based on the sizes, quality, pounds of capacity, and brands you choose, a cargo hitch carrier provides a very affordable solution to increasing your cargo carrying ability.
Easy setup
A trailer mount cargo carrier is designed to be super easy to install or remove. Regardless of the type of carriers or racks, you decide to purchase, working with a receiver or hitch receiver is created with all users in mind.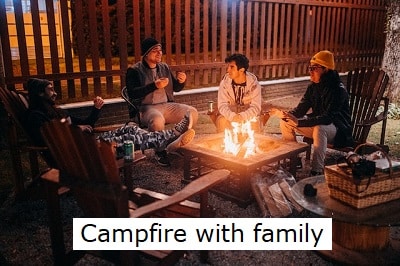 Cons
Security
As you might expect, what is easy for you to access is also easy for others. This can present problems especially if you are parking in an unsecured place, like a hotel parking lot. Your items are there for the taking. Ugh. 
Weather protection
While your items are somewhat protected from the elements when you are underway due to the draft of your vehicle, one of the cons is your items are still very much exposed to wind, rain, and road debris.
License plate 
Unless you are towing a very small load, in almost all cases, your license plate will not be visible. This is surely a great way to invite a visit from the local authorities.
Visibility to other drivers
When traveling with an empty cargo carrier, the low profile of the rack makes it virtually impossible to see to vehicles behind you. 
Rear vehicle lights
In addition to blocking a view of your license plate, a fully loaded carrier can also block the sight of your tail lights. While there are after-market products you can use to aid in this, you should be aware of this before purchasing.
Backing up
A loaded carrier can easily block the view of your vehicle's rearview camera, making backing in parking quite difficult. As with new vehicles or accessories, it does take some getting used to. Keep in mind trailers will extend 3 feet beyond the rear bumper. 
10 Best Tips  – Before Using Cargo Carrier Check These Items
1. Make sure the hitch is properly secured to the vehicle.
2. Inspect the cargo carrier for any damage before using it.
3. Do not overload the cargo carrier.
4. Use appropriate tie-downs to secure your cargo.
5. Do not use the cargo carrier as a step.
6. Inspect the cargo carrier and tie-downs regularly while in use.
7. Always drive safely and be aware of your surroundings.
8. When not in use, store the cargo carrier in a safe place.
9. Check local laws and regulations before using a hitch cargo carrier.
10. Follow the manufacturer's instructions for using the hitch cargo carrier.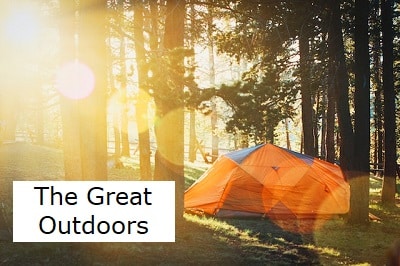 How to install your hitch-mounted cargo carrier in 5 easy steps
1. Select a location for the cargo carrier. The carrier should be mounted as close to the center of the vehicle as possible and should be level with the ground.
2. Using a drill, create pilot holes in the vehicle's frame at the selected location.
3. Insert the bolts that come with the cargo carrier through the holes in the carrier and thread them into the pilot holes.
4. Tighten the bolts to secure the carrier in place.
5. Attach the safety chains to the carrier and to the vehicle's frame.
Also, see … Ultimate Family Camping Checklist
How do I stop my cargo carrier from bouncing?
The bounce can be reduced with a few products. One of the most effective is an anti-rattle stabilizer.
Anti-rattle devices, LIBERRWAY 304 Hitch Tightener Anti-Rattle Stabilizer, effectively eliminates hitch noise, wobble, rattle, and hitch movement on cargo carriers, hitch receivers, trailer ball mounts, bike racks, and hitch racks.
This will ensure that the shank is tightened against the receiver tube, preventing rattles and wobbles
What's better hitch rack or roof rack?
A hitch rack requires less lifting than a roof rack, which is especially helpful for SUVs.
As your items are essentially in front of you, a few feet off the ground, it's also easier to confirm that it's properly attached than when it is mounted on your vehicle's roof
---
Sale
FAQS – Hitch Cargo Carriers
What is a compact cargo carrier?
A compact cargo carrier is a small, lightweight carrier that is designed to be used in smaller vehicles. These carriers are typically made of plastic or metal, and they can be used to transport a variety of items, including groceries, luggage, and sports equipment.
What is a cargo box?
A cargo box is a storage compartment that attaches to your vehicle's towing hitch similar to a trailer hitch cargo carrier. These boxes are used to store luggage, equipment, or other items that need to be transported from one location to another.
The main difference is the cargo box is an enclosed storage container and does not expose your items to weather events, and is considered much more secure.
What is a folding cargo carrier?
A folding cargo carrier is a type of vehicle storage device that is designed to be attached to the outside of a vehicle. These carriers are made from metal and feature a folding design that allows them to be easily stored when not in use. 
You can use folding cargo carriers to store luggage, sports equipment, or camping gear.
What is a cargo carrier bag?
A cargo carrier bag is a bag that is designed to be attached to the roof of a vehicle. It is typically made from waterproof or water-resistant material and is used to transport items that would not fit inside the vehicle. One of the most popular uses for a cargo carrier bag is to transport luggage on a road trip.
How much does a steel cargo carrier weigh?
A large steel cargo carrier, capable of carrying 500lb, will weigh about 50 pounds.  
For example, the Arksen Heavy Duty Hitch Mount Angled Cargo Carrier, with dimensions of 60 x 24.75 x 6 inches, weighs 48 pounds.
Do they sell tow hitch carriers with ramps?
Yes. There are several styles and models of hitch carriers with ramps. These are specifically designed for tow loads that are too heavy to be easily lifted onto the ramp platform.
One of the more popular models is the Husky Towing 88133 Trailer Hitch Cargo Carrier With Ramp. 
What is a trailer hitch receiver?
A trailer hitch receiver is a device that is attached to the frame of a vehicle. It is used to tow a trailer or other type of vehicle. Receiver hitches generally come in two different types: Class I and Class II. Class I hitches are typically used for lighter loads, while Class II hitches are designed for heavier loads.
Summary
I hope you found this article – Trailer Hitch Cargo Carriers | Pros and Cons – helpful and interesting. To learn more on this topic see related posts below.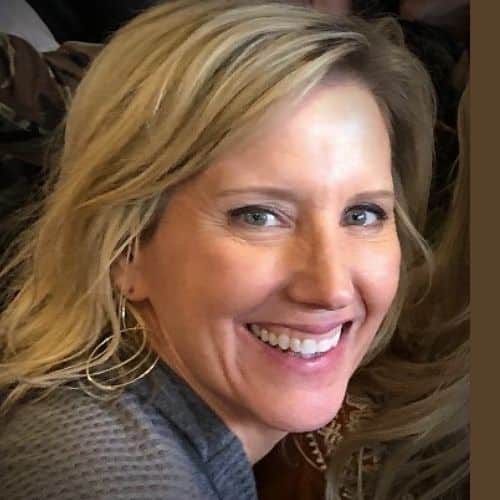 Claudia Faucher is a full-time fitness training expert and lifestyle blogger. She is also been a certified Les Mills BodyPump instructor for the past 5 years and a fitness instructor for over 20 years. Claudia is a personal trainer and creates fitness training programs for seniors and people of all ages. She likes to use her skills and experiences to help others on their fitness journeys.
Last update on 2022-08-30 / Affiliate links / Images from Amazon Product Advertising API