Best Outdoor Rugs That Drain Fast. Just like interior area rugs, outdoor rugs are both functional and stylish. They come in a wide variety of shapes, colors, and styles for all your decorating needs.
However, outdoor rugs are made of stronger and more durable materials that will hold through various conditions and resist stains and fading. They are the perfect complement to your patio furniture.
I have put together this guide to help you find the perfect outdoor rug for your home and living space.
Nicole Miller New York Patio Country Azalea Transitional Medallion Indoor/Outdoor Area Rug, Grey/Black, 5'2"x7'2"
Rug Materials
Nicole Miller New York Patio Country Danica Transitional Geometric Indoor/Outdoor Area Rug, Blue/Grey, 7'9"x10'2"
Outdoor rugs come in magnificent textures, brilliant colors, and stunning patterns – but they're not just for great looks. Best-selling outdoor rugs are crafted with quality synthetic materials for long wear and durability, making them:
Free of dangerous toxins
Safe for kids and adults
Safe for pets
Fire-retardant
Stain-resistant
Mildew- and mold-resistant
Fade-resistant
Easy to maintain, low cost, and compatible for everyday outdoor use, synthetic outdoor rugs are one of the most perfect outdoor decorating choices you can make.
Unlike indoor rugs, outdoor rugs are generally made of long-lasting materials that will hold up against weather and resist stains and fading. The best outdoor rugs are typically made from synthetic material.
Best Fabrics for Outdoor Rugs That Drain Fast
JONATHAN Y SMB107A-4 Madrid Vintage Filigree Textured Weave Indoor Outdoor Area-Rug Classic Coastal Easy-Cleaning Bedroom Kitchen Backyard Patio Non Shedding, 4 X 6, Black/Khaki
Polypropylene
Best for: wet, rainy, damp, or humid climates.
Polypropylene is the most popular outdoor rug material. It is stain-resistant, easy to clean, won't fade from sunlight, and can handle high moisture and heavy foot traffic.
Polypropylene is a great choice because it is strong and durable, but not at the price of comfort! These rugs provide the same feel and comfort as any natural fiber rug but at a more affordable cost.
Shop Polypropylene Outdoor Rugs
Polyester
Best for dry climates and environments
While polyester outdoor rugs handle most stains well, oil-based stains tend to be harder to clean up. Hence, it is recommended to avoid dining areas for these rugs.
The benefits include fade-resistance and availability in many colors, as well as being long-lasting and durable.
Shop Polyester Outdoor Rugs
Nylon
Best for high-traffic areas, heavy foot traffic zones.
Nylon is super to maintain, easy to clean, minimal fading, and stain-resistant. Its durability makes it perfect for high-traffic areas.
One issue of note with nylon outdoor rugs. Avoid placing in direct sunlight as the material can get hot underfoot.
Shop Nylon Outdoor Rugs
Jute & Sisal
Best for covered patios.
Natural fiber rugs that are firm and affordable, making them perfect for outdoor use. They are biodegradable, and comfortable to walk on.
Note. In the event your jute rug gets soiled, it can be difficult to clean. In addition, they are prone to fading in direct sunlight and susceptible to mold and mildew growth. For these reasons, it is recommended to keep jute and sisal rugs under a covered porch or patio.
Sizes
Outdoor Plastic Straw Rug - Waterproof Camping Rugs for Outside Your RV, Porch, Deck, Tent, Camper Accessories - Boho Patio Decor Mat / Carpet Clearance by Funky Strokes (Black and White, Large 9x12)
The process of selecting the best size for your outdoor rug is really based on the layout of your deck or patio. Outdoor rugs come in a number of sizes, ranging from 2×3's to 11×14's. When deciding on the size of rug that you need, to into consideration your space, your design conception, and what you are trying to create in that space.
Breezeway ideas
A 2×3 rug can be great for a small space or door entry. If your entryway is larger, try using a 3×5 or 4×6 to give it a little more decorative flare! This splash of color is a great touch for welcoming guests into your home.
Porches, decks, or patios
When it comes to covering large outdoor spaces, select from a range of 5×8 to 9×12. You could make a small sitting area to tie in with your rug with patio furniture such as chairs, benches, and tables. It is recommended that when placing your rug, be sure to allow 12-24 inches from the rug's edges to the perimeter of your patio space.
Placement
Ottomanson Sundance Collection Tonal Design 5x7 Reversible Non Shedding Indoor/Outdoor Area Rug, 5'3" x 6'11", Gray
Ideally, you'll want your outdoor patio rug in a space where it can provide both functionality and style. I recommend placing your rug beneath a dining table or seating area to highlight the space.
Another idea for your outdoor patio rug is under a grouping of patio furniture – as it will protect the surface of your deck from being scratched and will define the grouping as one uniform space.
You can also place it in a high-traffic area of your patio or outdoor entertainment space to make sure shoes don't carry dirt into the house.
Shapes
Navy Water Resistant Jute 6ft Round Indoor Outdoor Rug for Patios - Entryway Outside Deck Porch Hallway Garden Waterproof Carpet Alfombras para Exteriores Clearance, Area, Camping
Consider the area of your outdoor space when purchasing the shape of your rug. If you select a large outdoor rug, it should cover the majority of your deck or patio.
For a space where it will be sitting under a grouping of furniture, your outdoor rug should be large enough so the front legs of all major pieces of furniture are placed on the rug.
If the rug is situated under an outdoor dining table, ensure you are able to pull out all the chairs and still have the legs remain on the rug. As a general rule, the rug should be at least 2′ wider than the table on all sides.
Unique Loom Trellis Collection Area Rug-Lattice Border Design, Moroccan Inspired for Indoor/Outdoor Décor, 6' 0" x 6' 0", Green/Beige
Round patio tables look nicely balanced over round rugs, while outdoor seating groupings can be nicely contained in a square or rectangular rug.
Pile Height
Well Woven Prosa Blue & Beige Indoor/Outdoor Flat Weave Pile Geometric Triangles Pattern Area Rug 5x7 (5'3" x 7'3")
In simple terms, a rug's pile relates to the density of fibers—flat (short pile) or shaggy (long). So the pile height is the thickness of a rug measured from the surface of a rug to its backing. Need a little more information? Here are the five key rug pile tips you need to know.
Pay Attention to Pile Height
Less than 1/4″ (low); 1/4″ to 1/2″ (medium); 1/2″ to 3/4″ (plush); some shags get even longer.
Thicker Isn't Always Better
Thick pile rugs are not always superior to short pile. Some very fine rugs are thin. Choose pile height based on your needs. High-traffic areas can benefit from rugs with the added thickness or pile height.
Shorter Is Better
Ottomanson Jardin Collection Rug, 5'3" x 6'11", Blue Trellis
Shorter pile rugs will generally last a bit longer than longer piles. Also, they are much easier to care for, for cleaning and vacuuming.
Consider Use
Longer-pile rugs may can feel more luxurious, but they're also more prone to crushing from furniture and leaving intentions in the pattern.
Careful Cleaning
Longer-pile rugs can get caught in your vacuum cleaner, causing rug longevity and durability issues. For best results, use the hand attachment for your vacuuming needs.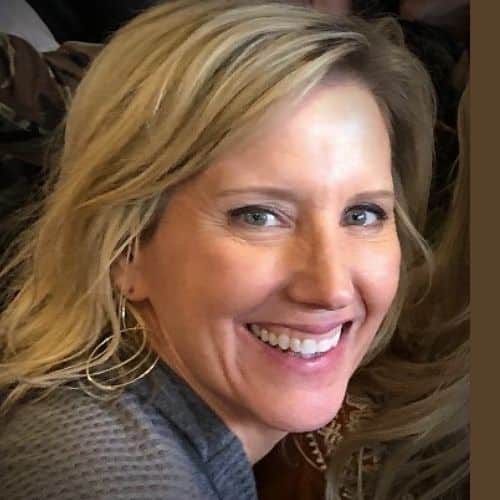 Claudia Faucher is a full-time fitness training expert and lifestyle blogger. She is also been a certified Les Mills BodyPump instructor for the past 5 years and a fitness instructor for over 20 years. Claudia is a personal trainer and creates fitness training programs for seniors and people of all ages. She likes to use her skills and experiences to help others on their fitness journeys.
Last update on 2022-08-30 / Affiliate links / Images from Amazon Product Advertising API