Audible offers an easy and convenient way to add more books into your everyday life! With the world's largest collection of audiobooks on the market, Audible (owned by Amazon) also gives you access to podcasts, originals, and thousands of free audiobooks.
I was excited to get started with the Audible free 30-day trial. Since I am already an extremely satisfied Amazon Prime Member and having plenty of experience with Amazon's return policy, I knew this trial offer would be risk-free.
As an Amazon Associate, I earn from qualifying purchases.
While not known for being on the bleeding edge of technology, I have listened to podcasts for several years. Recently, I have switched more to audiobooks as my work has kept me on the road for extended stretches of time.
Audiobooks VS podcasts
I really enjoy podcasts, don't get me wrong. However, podcasts can often lack consistent quality. As content producers strive to deliver a steady stream of episodes to keep their hungry audiences engaged, often the resulting products left wanting.
Here are 3 reasons why I love audiobooks:
1. I always have time for books
Since our daily lives include moving around quite a bit, I love the convenience of audiobooks. While I enjoy books immensely, the truth is it is often difficult to carve the time out for sitting down and read. Learning how to listen to books on Audible was a game changer.
I enjoy listening to audiobooks because I get still experience books from my reading list while also completing my required life chores, including my daily gym workouts (it's impossible for me to workout with being plugged in!), while grocery shopping, and of course traveling to and fro any number of places.
2. I enjoy having someone read to me
It's the end of the day and you finally have a few moments to yourself… time to restart reading your latest book purchase, but you're just too tired to read.
This ever happen to you?

The beauty of audiobooks is having someone read the books to you. Time to sit back, enjoy a beverage of choice, close your eyes, and just listen. Truly amazing!
3. It makes the mundane tolerable
There are several things in our lives that are just time sinkholes. Whether we somewhat enjoy them or not at all, those activities can just drain you. I love to listen to audiobooks while cooking dinner for the family, doing laundry (still hate doing laundry, by the way), and yardwork.
How to get starting listening to books on Audible for free!
Audiobooks make you smarter
Research has shown listening to audiobooks can greatly improve your literary skills ..." such as fluency, vocabulary, language acquisition, pronunciation, phonemic awareness, and comprehension—skills that often boost reading scores." (source – Audiopub)
Other benefits of listening to audiobooks
The list of benefits of listening to audiobooks is quite long. Let's start with the simple things like saving space, and saving money.
There are also the cerebral benefits of audiobooks which include enhanced mental sharpness, improved vocabulary, learning new subject matter, as well as creative thinking.
Finally, one of the greatest benefits I gained after learning how to listen to books on Audible was the social aspects of sharing and receiving book recommendations from friends, many of whom I didn't even realize were Audible users, too. It's like book club 2.0 and I absolutely love it!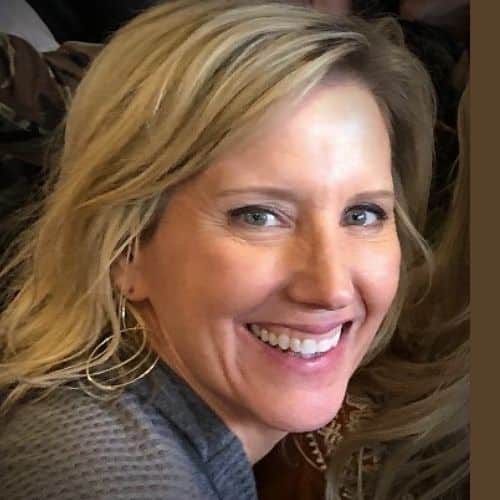 Claudia Faucher is a full-time fitness and lifestyle blogger. She is also been a certified Les Mills BodyPump instructor for the past 5 years and a fitness instructor for over 20 years. She likes to use her skills and experiences to help others on their fitness journeys.