How to Grow Your Eyebrows in a Week. Are you tired of looking in the mirror and seeing sparse, thin eyebrows? If you're looking for a way to grow your eyebrows in a week, there are a few things you can do. Continue reading to learn more.
Do you obsess over having lush, thick, and long eyebrows?
Thick eyebrows add dimension to your face and help frame your features beautifully.
Keep reading as I share easy ways how to grow your eyebrows in a week!
These home remedies are completely safe and the best part is that they're also quite quick in showing results.
Reasons for Thinning Eyebrows
Just like the hair on your head, eyebrows can thin out or even just stop growing. You may experience this for a variety of reasons. Learn about the possible causes and treatments below.
List of eyebrow hair loss causes
If you begin to have one or both eyebrows are thinning, it could be due to infection, skin conditions, hormone changes, or an overactive immune system.
Sale
Premium Eyelash Growth Serum and Eyebrow Enhancer by VieBeauti, Lash boost Serum for Longer, Fuller Thicker Lashes & Brows (3ML)
LENGTHEN AND STRENGTHEN your eyelashes and brows to achieve alluring eyes naturally. Our nourishing eyelash growth serum promotes new eyelash growth and fortifies existing hairs for bold, dramatic looking eyes in as little as 2 weeks. This advanced formula eye lash growing serum provides a magical boost to thin, sparse and brittle lashes.
POWERFUL AMINO ACIDS in L-Isoleucine support new growth by stimulating circulation to blood vessels around follicles. This fills-in patchy eyebrows and lash lines so they look lush and healthy. Aspartic acid reinforces hair structure to make lashes and brows stronger and more voluminous.
RICH IN NUTRIENTS to boost growth and volume, VieBeauti Eyelash Serum works wonders on the littlest of lashes. As an added bonus, arginine helps hydrate hairs to resolve brittleness and make them stronger. With fuller and more dramatic lashes, you can say goodbye to uncomfortable fake eyelashes.
Nutrition deficiencies, physical injury, or emotional stress can also be a cause of thinning brows
Common eyebrow hair loss causes:
Alopecia areata
Nutrient deficiencies
Eczema
Psoriasis
Hansen's disease
Stress and anxiety
Pregnancy and childbirth
Persistent plucking
Aging

Your doctor can find the right treatment to help reverse, or minimize eyebrow hair loss, as well as options to regrow eyebrow hair. While using an anti-aging product is great for your skin, have full, thick eyebrows are the perfect complement for facial beauty.
How to Grow Your Eyebrows in a Week Naturally
If you are someone who has always had thin eyebrows or is experiencing slow growth, there are several ways to learn how to grow thicker eyebrows naturally.
Here is a list of natural ways to improve eyebrow hair growth using natural home remedies. These natural remedies are completely safe and have been shown to produce quick and effective results.
Egg Yolks
Olive Oil
Petroleum Jelly or Vaseline
Milk
Lemon
Sesame Oil
Best eyebrow enhancer products to give you thick, full brows, fast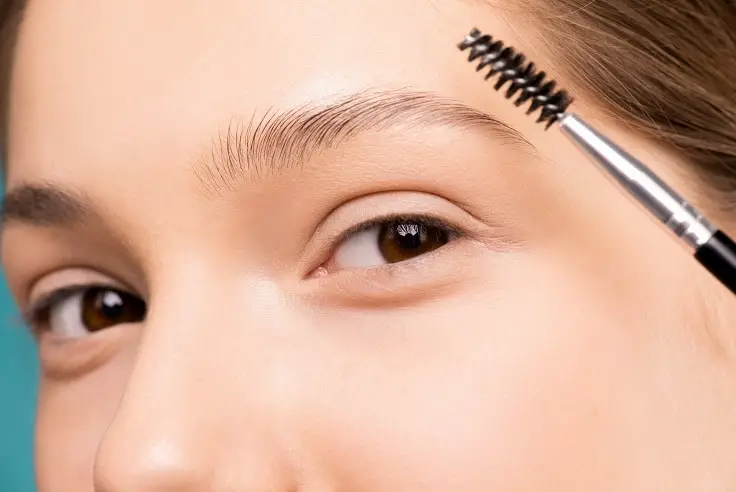 Gone are the days of skinny brows being in—today, we all want thick, full brows that stand out!
With so many eyebrow serum reviews available, it's hard to tell which brow serum products to purchase. Finding an eyebrow enhancer that really works to grow brows doesn't have to be that hard!
I've reviewed several eyebrow booster products and focused on eyebrow enhancers with limited sensitivity and irritation issues, first and foremost.
Listed below are my top eyebrow serums, based on factors like quality ingredients, fast results, overall effectiveness, and customer reviews for the best eyebrow enhancer products on the market.
---
---
---
---
If you were interested in learning How to Grow Your Eyebrows in a Week, be sure to check out these articles!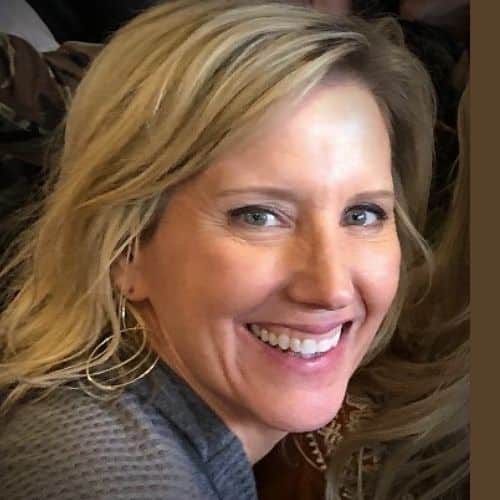 Claudia Faucher is a full-time fitness training expert and lifestyle blogger. She is also been a certified Les Mills BodyPump instructor for the past 5 years and a fitness instructor for over 20 years. Claudia is a personal trainer and creates fitness training programs for seniors and people of all ages. She likes to use her skills and experiences to help others on their fitness journeys.
Last update on 2022-08-30 / Affiliate links / Images from Amazon Product Advertising API