Legionnaires' disease is a severe form of pneumonia. People can catch this bacterial disease by inhaling the bacteria from water or soil. In this post, I will share research on the question, do dehumidifiers cause Legionnaires' disease?
Legionnaires' disease
Definition
Legionnaires' disease is a severe form of pneumonia caused by an infection in the lungs. It's caused by the legionella bacteria.
Legionnaires' disease is spread by breathing bacteria from water or soil. It is more common among the elderly, smokers, and persons with compromised immune systems. [1]Legionnaires' disease. Mayo Clinic Staff. Article retrieved on 18 May 2022 from https://www.mayoclinic.org/diseases-conditions/legionnaires-disease/symptoms-causes/syc-20351747/
Causes
Legionellosis outbreaks have been most frequently linked to contaminated drinking water, cooling towers, or components of water distribution systems. Outbreaks in hospitals have been linked to hospital potable water supplies, air conditioning systems, and cooling towers. [2]LEGIONELLA: Drinking Water Fact Sheet. 2000 September. Article retrieved on 18 May 2022 from https://www.epa.gov/sites/default/files/2015-10/documents/legionella-factsheet.pdf/
When people breathe in little droplets of water containing the bacteria, Legionella, they can acquire Legionnaires' illness or Pontiac fever.
The bacterium L. pneumophila was first identified in 1977, as the cause of an outbreak of severe pneumonia in a convention center in the USA in 1976.
It has since been linked with outbreaks due to poorly maintained artificial water systems, particularly cooling towers or evaporative condensers associated with air conditioning and industrial cooling, hot and cold water systems in public and private buildings, and whirlpool spas.
Symptoms
Legionnaires' disease is very similar to other types of pneumonia (lung infection), with symptoms that include:
Legionnaires' disease symptoms appear similar to other types of pneumonia on a chest x-ray.
Cough
Shortness of breath
Fever
Muscle aches
Headaches
Legionnaires' disease can also be associated with other symptoms such as diarrhea, nausea, and confusion. Symptoms usually begin 2 to 14 days after being exposed to the bacteria, but it can take longer. [3]Legionella (Legionnaires' Disease and Pontiac Fever. Article retrieved on 18 May 2022 from https://www.cdc.gov/legionella/about/signs-symptoms.html/
Risk Factors
In Europe, Australia, and the USA there are about 10–15 cases detected per million population per year.
Of these reported cases 75–80% are over 50 years and 60–70% are male.
Other risk factors for community-acquired and travel-associated legionellosis include smoking, a history of heavy drinking, pulmonary-related illness, immuno-suppression, and chronic respiratory or renal illnesses. [4]Legionellosis. 16 February 2018. Article was retrieved on 18 May 2022 from https://www.who.int/news-room/fact-sheets/detail/legionellosis/
Risk factors for hospital-acquired pneumonia are recent surgery, intubation, which is the process of placing a tube in the trachea, mechanical ventilation, aspiration, presence of nasogastric tubes, and the use of respiratory therapy equipment.
Do dehumidifiers cause Legionnaires' disease?
In most cases, the answer is no. Dehumidifiers are rarely associated with Legionnaires'disease. However, poorly designed units that might be improperly installed, or maintained can increase the risk of the disease.
Legionella germs' natural habitat is water. These bacteria find sitting from water in tanks, dehumidifiers, cooling towers, and air conditioners to be perfect breeding grounds.
How do you prevent Legionnaires disease from a dehumidifier?
To make sure your dehumidifier keeps working at its best, clean it regularly.
Do not allow sit for extended periods in your unit. Change the water in your dehumidifier daily.
Wash the dehumidifier filter at least once a month
If your dehumidifier has moisture build-up on the outside or unit, use a soft cloth to wipe down the dehumidifier to prevent it from getting inside the machine.
How to clean dehumidifier bucket
Pour out the contents of the reservoir bucket. Fill the bucket halfway with water and a small amount of mild dishwashing liquid soap. Scrub and rinse the reservoir bucket. Before putting the bucket back into the machine, make sure it is completely dry.
If you enjoyed, Do dehumidifiers cause Legionnaires' disease? be sure to see my other related posts below.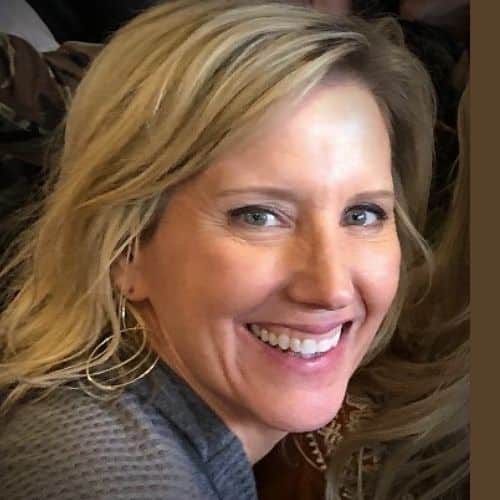 Claudia Faucher is a full-time fitness training expert and lifestyle blogger. She is also been a certified Les Mills BodyPump instructor for the past 5 years and a fitness instructor for over 20 years. Claudia is a personal trainer and creates fitness training programs for seniors and people of all ages. She likes to use her skills and experiences to help others on their fitness journeys.