Cute field jackets for women are once again very much the fashion trend for 2023! With so many varieties to choose from, the outfit combinations are endless.
Lightweight, cut with sharp edges, a decisively masculine fit combined with pockets for days, it's the modern-day boyshorts of outwear, and looks great!
Speaking to their popularity, basically, major women's clothing company has a line of cute field jackets in the outerwear selections.
These olive green military jackets have overtaken the always-in-vogue denim jean jacket as the new cool kid on the block.
As an Amazon Associate, I earn from qualifying purchases. 
How to pick the right field jacket?
Borrowing from the construction of the original M-65 field jacket, today's mainstream designs stay true to form with the overall fit, with the addition of a wide range of colors and materials to choose from.
So what is the right field jacket to purchase? When it comes to color, the same fashion rules apply.
Here is a great reference for seasonal colors in fashion.
While many choose to go with the classic olive green or khaki jacket colors, a cotton surplus jacket offering military styling with distinctive details makes a perfect choice for on-trend layering.
How do I wear a military field jacket?
There is an unlimited number of fashion combinations you can use with your surplus field jacket.
One of the more popular fashion trends is combining a classic white t-shirt, and slim jeans with an army jacket.
Another fun look is to pair it with your favorite basic t-shirt and legging pants for a casual trendy look.
What's not to love with this trendy look? A lightweight khaki twill with a slightly worn look, adds an air of authenticity to a military field jacket fashioned with a toggled drawcord cinching the waist. Also, four flap pockets at the front further the utility styling. Perfect!
---
Our Cute Field Jackets for Women Recommendations
---
---
---
---
---
Why is it called a field jacket?
The M-1965 Field Jacket (also known as M65 and M-65 Field Jacket) is a popular field jacket that was created for the US Armed Forces under the MIL-C-43455J standard.
What are field jackets?
A field jacket is a military-inspired outer coat with at least four pockets on the front and often a couple inside, too. This chic and trendy outerwear is generally lightweight and roomy enough to fit a few layers underneath.
What are field jackets used for?
For decades, field jackets have been worn in everything from military duty to movie costumes. The same coats that gave De Niro his trademark style in Taxi Driver and were standard issue for the US military may also provide you with plenty of pockets, fashionable clean lines, and weather protection.
How do you wear a military field jacket?
What is the proper fit for a field jacket? Your field jacket should be fitted to your body and not too baggy or loose, especially when worn closed. It should be possible to wear layers below without seeming bulky.
What do you wear under a field jacket?
Puffer vests provide an excellent look when worn beneath field jackets and provide that extra layer of warmth. A button-down shirt, henley, sweater, or sweatshirt are all options. You may then add your puffer vest on top of your base layer.
What to wear with a M65 field jacket?
How to wear a Field Jacket 101. The M-65 field jacket looks great with a pair of strong blue jeans, shoes, and a crew neck T-shirt underneath a chambray shirt for a casual look (open or buttoned up). On chilly mornings, add a beanie for warmth, and remove the shirt in the summer.
How warm is the M65 jacket?
The M65 field jacket is suitable for temperatures ranging between 30'sF and 40'sF.
How do you soften a M65 jacket?
To be really trending, try buying your own new field jacket! To break it in quickly, try these easy steps:
Mix a gallon of water with a cup of salt. Mix thoroughly
Place the jacket in the saltwater solution. Completely submerge
Let soak for 72 hours, rinse, wash regularly, and air dry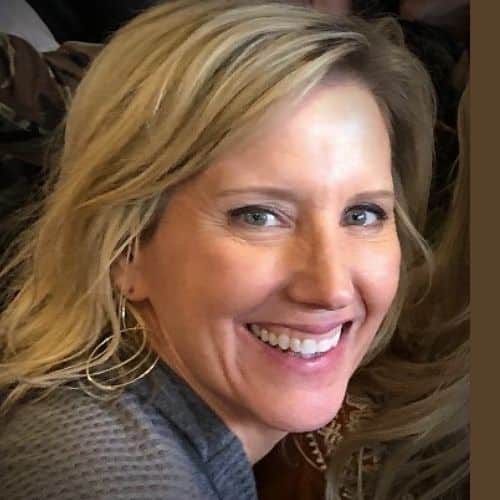 Claudia Faucher is a full-time fitness training expert and lifestyle blogger. She is also been a certified Les Mills BodyPump instructor for the past 5 years and a fitness instructor for over 20 years. Claudia is a personal trainer and creates fitness training programs for seniors and people of all ages. She likes to use her skills and experiences to help others on their fitness journeys.