Beer pong is a popular drinking game, where the object of the game is to eliminate the opposing team's cups before they can eliminate yours. This is a great party game for people of all ages. It can be played inside or outside, and even in a pool! In this article, we highlight some of our favorite cheap beer pong tables.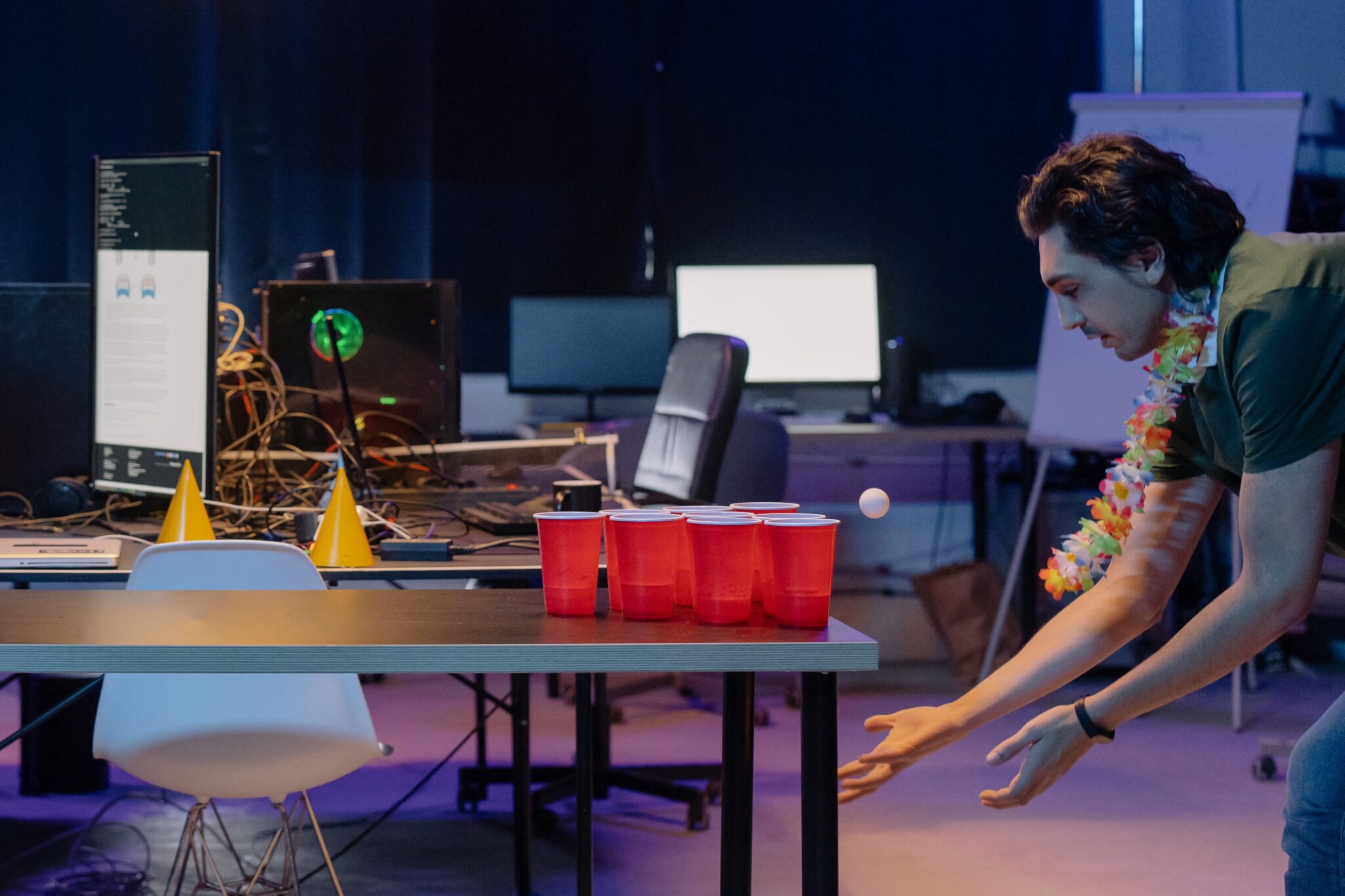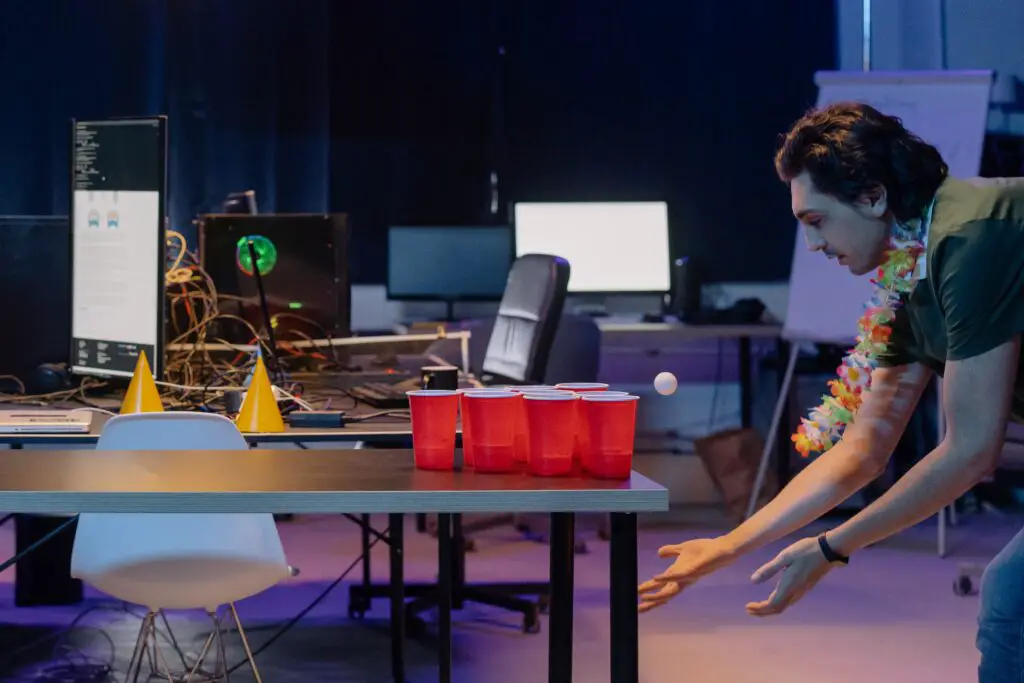 While once considered only to be a drinking game for college students, beer pong is more popular today than it's ever been! Generations of men and women have grown up playing beer pong in living rooms, garages and well, anywhere there is space available. With this newfound popularity, the variety of beer pong tables has never been greater!
What are the rules of beer pong?
The rules of beer pong, in the simplest terms, are as follows:
Using a table or surface, arrange (2) sets of 10 plastic (Solo) cups in the shape of a triangle, 8 feet apart. The cup triangles should be pointing at each other to start the game
Teams – Each game consists of (2) teams of 2 players playing against each other
Beer pong involves tossing ping pong balls into the other team's cups
Once a ball lands in a cup, the cup is removed from the table
The first team to have all the opposing team's cups removed from the table is the winner
Click here for the rules of beer pong in detail.
Who invented beer pong?
Most Popular Cheap Beer Pong Tables
GoPong Pool Lounge Floating Beer Pong Table Inflatable
UPGRADE YOUR POOL PARTY: 6 foot floating beer pong table with sideline cup holders, 6 pong balls, and 4 tethering grommets
HOURS OF FUN: Full 10 cup beer pong setup on each side so you can enjoy this classic drinking game and set the life of the party
3 FEATURES IN 1: The versatile GoPong inflatable can be used for games of pool pong, social floating and as a floating lounge
RAPID INFLATION: Don't let your party miss a beat, this float inflates quickly by pump (not included) or mouth
UNIQUE GIFT: Retail boxed for gifting
---
GoPong 8 Foot Portable Beer Pong / Tailgate Tables
UPGRADE YOUR PARTY: Portable 8 foot beer pong table made of high strength yet lightweight aluminum, 6 pong balls included
OFFICIAL BEER PONG SIZE: Regulation table for tournament brackets, 8 feet x 2 feet x 27.5 inches, weighs 25 pounds
EVENT DAY FAVORITE: The center of attention at house parties, bbqs, tailgates, campsites, holiday weekends and more
BEER SPILLS: Durable melamine beer proof playing surface withstands the rowdiest parties (do not leave table out in the elements)
COMPACT FOLD UP DESIGN: Folds briefcase style for portability and neat storage, 2 feet x 5.5 inches x 2 feet
---
8ft PartyPong Pong Table w/Optional Cup Holes, LED Lights, Dry Erase Surface
8 Foot Beer Pong Table w/ LED Glow Lights & Dry Erase Surface. (4) Dry Erase Pens Included.
Party Pong Tables are the HIGHEST-REVIEWED & best-selling beer pong tables online and has been manufacturing and selling beer pong tables since 2006.
LED Glow Lights feature 16 Different Colors, 4 Light Modes (Flashing, Solid, Fade, etc.) w/ Adjustable Speed & Brightness. Requires (3) AA Batteries per side – Batteries Not Included.
Dry Erase surface is super easy to wipe clean. Table easily folds into carrying case w/ latch & handles.
Attached Pong Ball Holder w/ (6) Party Pong Balls
---
Red Cup Pong 8′ Beer Pong Table – Lightweight & Portable with Carrying Handles
8 Feet Beer Pong Table
Folds Up with Carrying Handles
Black aluminum
High Definition Graphic
As an Amazon affiliate, I may receive a commission for a qualifying purchase.