This post may contain affiliate links so I earn a commission. Please read my disclosure for more info.
In this article, I will share research on the best vitamins for ADHD, for those looking to avoid ADHD treatment drugs.
More than half of adults surveyed by FitFab50 stated they've tried, or are currently use vitamins, and other supplements as treatment options for ADHD, with little medical data to go by.
---
ONNIT Alpha Brain – Premium Nootropic Brain Supplement – Focus, Concentration & Memory
OVER 1 MILLION BOTTLES SOLD: Designed to help reduce brain fog and boost focus, Alpha Brain has been a market leader in the nootropics space SINCE 2011.
MEMORY, FOCUS & CONCENTRATION – WITHOUT THE CRASH: Whether you're focused on career, academics, social life, or athletics, taking Alpha Brain is like another gear for your brain. And while most focus supplements rely on caffeine and other stimulants to get you going, Alpha Brain is a stimulant free brain supplement, meaning no dreaded afternoon crash.
EARTH-GROWN INGREDIENTS: Alpha Brain is crafted with earth-grown nutrients like Bacopa, Cat's Claw, Oat Straw, and Huperzia Serrata to help you realize your limitless potential. For a complete list of ingredients, please see below.
---
What are the best vitamins for ADHD?
If you or your child has dealt with the effects of attention deficit hyperactivity disorder (ADHD), you understand important it is to manage ADHD symptoms.
ADHD symptoms make it hard to concentrate and manage behavior. While your doctor may recommend ADHD medications as a course of action to help treat ADHD, natural vitamins and supplements have shown much promise in recent studies.
Lower levels of vitamins B2, B6, and B9 were significantly associated with ADHD, and lower vitamin B2 and B6 levels were associated with higher ADHD symptoms scores. There were also significant differences in the distribution of vitamin D levels between the groups, with the lowest and highest levels being overrepresented in the patients.
source – https://www.ncbi.nlm.nih.gov/pmc/articles/PMC5153567/
---
SmartyPants Daily Gummy Multivitamin – Adult Formula
All New Upgraded Formula! Multivitamin gummy with even more premium ingredients: Beta Carotene, Vitamin B6, Vitamin K2 & Choline (Packing May Vary).
15 essential nutrients: omega-3 EPA/DHA (from fish oil), vitamin K for bones, CoQ10 for heart health, vitamin D3 for immunity, vitamin B12 (methylcobalamin) for energy.*
Contains some of the best vitamins for ADHD treatment
Gummy multivitamin for adults also high in the antioxidant vitamin E from sunflower oil for the maintenance of overall good health.*
For adults, take four (4) gummies daily. May be taken with or without food.
Non-GMO. Free of milk, eggs, peanuts, tree nut allergens, fish allergens, shellfish, soy, gluten and wheat. No synthetic colors or artificial sweeteners/flavors. 3RD PARTY LAB TESTED. No refrigeration required
---
What are best supplements for ADHD?
"Zinc plays an important role in neurologic functioning. ADHD has been associated with lower levels of hair, plasma, serum, and urinary zinc. Although the efficacy of supplementation with zinc is not definitively clear, there is evidence to support that many children even in developed countries have sub-optimal levels of zinc intake."
source – https://www.ncbi.nlm.nih.gov/pmc/articles/PMC4928738/
"Research has shown that children with ADHD have lower levels of omega-3 fatty acids in their blood than the typical child. Some doctors recommend that they take omega-3 supplements. In one study, children with ADHD who were given omega-3s showed a small improvement in how severe their symptoms were, compared with children who took a placebo."
source – https://www.webmd.com/add-adhd/childhood-adhd/adhd-alternative-treatments
Although people with ADHD may be more likely to have lower levels of vitamin D, zinc, magnesium, and iron, it cannot be stated that these lower levels caused ADHD. However, supplementing areas of deficiency may be a safe and justified intervention.
source – https://pubmed.ncbi.nlm.nih.gov/27417479/
Avoid common side effects of ADHD medications
While ADHD medication can help reduce the symptoms of ADHD, it can also cause some side effects.
Here are the 5 most common side effects of ADHD meds
Sleep issues
Headaches
Stomach aches or cramps
Reduced appetite
Mood swings
Some supplements can support ADHD medication and help reduce symptoms of inattention, mood, and cognitive function.
The natural vitamins and supplements for ADHD listed below have some research to back up their claims.
The following supplements are the most popular for easing ADHD symptoms:
ZINC
VITAMIN D
MAGNESIUM
IRON
OMEGA-3
VITAMIN B2
VITAMIN B6
VITAMIN B9
For more, read these selections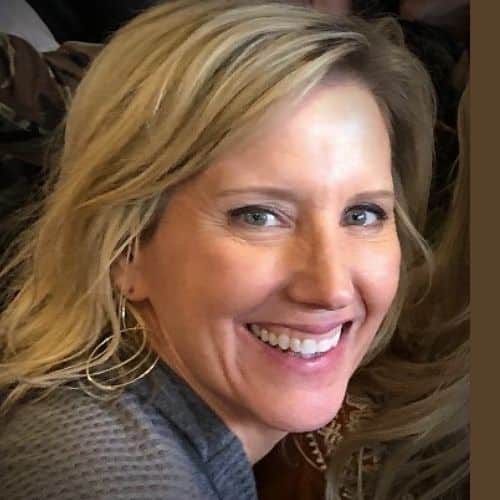 Claudia Faucher is a full-time fitness and lifestyle blogger. She is also been a certified Les Mills BodyPump instructor for the past 5 years and a fitness instructor for over 20 years. She likes to use her skills and experiences to help others on their fitness journeys.