Any pasta lover will tell you that the best tomato sauce from scratch is the best. My grandmother, Delores Marino, cooked some of the tastiest pasta sauce I've ever eaten. The smell of her Italian spaghetti sauce with fresh tomatoes filled her house. It was amazing! This homemade sauce always included large meatballs. And yes, plenty of Romano and Parmesan cheese for topping your plate. The Romano cheese vs Parmesan debate is an interesting one, but I love them both. While the best tomato sauce in a jar may not replace Italian homemade sauce, there are several that come pretty darn close (sorry, Grandma!).
This post contains affiliate links. I may receive a commission for a qualifying purchase, at no additional cost to you. See affiliate disclosure for details.
Best Tomato Sauce in a Jar – Overall
Rao's Homemade Marinara Sauce
Rao's marinara sauce was the clear winner based on consumer feedback, expert reviews, and my personal tastings. Rao's is the best-jarred tomato sauce, with an amazing balance of flavors you have to taste to appreciate. It has been a staple in my kitchen for quite some time.
Here are just some of the many positive reviews…"What Marinara sauce is supposed to taste like", "The days of having a huge pot of simmering sauce all day are over", "The only jarred tomato sauce I didn't have to greatly doctor".
Best Vodka Velvety Sauce
Yo Mama's Vodka Sauce
Handcrafted and slow-cooked, Yo Mama's Vodka Pasta Sauce for those who enjoy healthy eating without sacrificing taste. Enjoy only fresh, natural ingredients in a remarkable vodka sauce that is as healthy as it is delicious.
Here are just some of the many positive reviews… "For anyone watching their diet or not watching their diet, this product is a great pasta sauce", "This is the type of Italian sauce that you wish to ask the waiter at a high-end restaurant to "pleeease bring more sauce", "The flavor and aroma were just perfect and this sauce had a definite richer taste than any other sauce I've had."
Best Pesto Sauce
Filippo Berio Classic Pesto
Made to a traditional Genovese recipe, this classic pesto is bursting with the flavor of freshly picked basil.
 Produced in Liguria, Italy, the original home of pesto, our dedication to authentic recipes sets these flavors apart and would make our illustrious founder proud
Best Pomodoro Sauce
TRUFF Pasta Sauce, Black Truffle Pomodoro 
Pomodoro is Italian for "tomato" and that's why ripe tomatoes are the first ingredient. Pomodoro is thicker and smoother in texture than marinara. The ripe tomatoes are perfectly blended with herbs, black winter truffle, and red chili peppers.
Blended the original flavors of garden-fresh ingredients to create a rich pasta sauce that's both balanced and bold. It's the TRUFF flavor you love, without the heat.
Best Bolognese Pasta Sauce
Pioneer Woman Rustic Bolognese Pasta Sauce
Pioneer Woman Rustic Bolognese Pasta Sauce takes "meaty" to a whole new level. I love this Ree Drummond and her show. Featuring tasty pieces of beef and pork fill the tangy tomato sauce with a flavor that's versatile and memorable.
Perfect with pasta, as a dipping sauce or as the centerpiece for an entire meal, including vegetables and chicken. Store on a dry shelf and refrigerate after opening.
---
---
Popular Types of Pasta Sauces
The list for types of pasta sauces is as long as the types of pasta dishes you can create at home!
There's a traditional ragu to go with your spaghetti, or how about a carbonara sauce to go with your fettuccine?
White pasta sauce, red sauce pasta, light pasta sauce, and thick pasta sauce are all options.
So load your pasta bowls made in Italy with Pesto sauce, spaghetti marinara, alfredo, and a plethora of other interesting pasta sauces
List of classic pasta sauces you may or may not have heard about
Alfredo sauce
Alfredo sauce is extremely thick and flavorful. It all begins with butter, cream, and a little cheese. While it may appear that making homemade Alfredo takes all day, it actually only takes about 20 minutes.
You'll regularly see Alfredo sauce served with fettuccine and chicken, but that's only the start. It may be used to make baked pastas, appetizers, and other dishes.
This is definitely a lactose intolerance test. Trust me
But it is soooo good!
Vodka sauce
If you think vodka sauce is the same as doing shots, you're a bit off.
Vodka sauce is a product of Italian-American fusion. It's made with tomato sauce, cream, and vodka.
Vodka is used to bring out certain tomato tastes that we would not otherwise be noticed.
However, once the sauce has simmered, you won't be able to taste the harshness of the vodka flavor (and sorry, no alcohol will remain).
When you want something different than a typical marinara but don't want the richness of a conventional Alfredo, this creamy sauce is a fantastic choice.
Ragu pasta sauce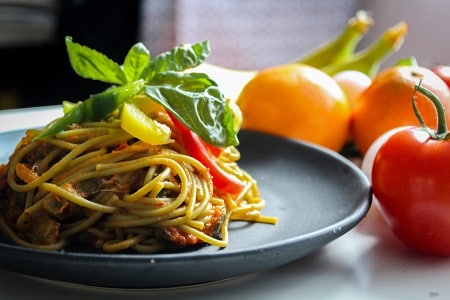 I know what you're thinking.
But, this is not about the Ragu brand tomato sauce you ate in your college dorm.
Oh, the power of marketing.
Ragu isn't the same as Bolognese. It's true that both are Italian favorites, and that both are meat sauces, but they're also very distinct.
Ragu is a meat-based Italian sauce that, with a distinct difference.
Ragu is sometimes mistaken for a tomato sauce, but it is actually a meat-based (veal, cattle, lamb, hog, fish, or fowl) sauce with a tiny quantity of tomato sauce added to it.
Ragu sauce has additional meat and chopped ingredients, notably minced carrot, celery, and pancetta…also known as soffritto, and is created with wine, beef broth, and frequently a little heavy cream or milk put in to lighten the color and improve the flavor.
So, expand your culinary horizons and try your pasta bowl with Ragu pasta sauce for the FIRST time!
You'll thank me later.
Bolognese pasta sauce
Bolognese, also known as ragu bolognese or ragu, is a meat-based spaghetti sauce that originated in Bologna, northern Italy.
This sauce begins with chopped onion, celery, and carrots, as well as your preferred cut of meat (typically beef).
Wine and tomatoes are also added to the sauce, which is then simmered for a lengthy period of time until the flavors are rich and the meat is soft.
Serve bolognese with your favorite pasta, such as linguine, pappardelle, or penne.
Marinara pasta sauce
Marinara sauce is the homecoming queen of Italian pasta sauces. Loved by many, and hated by a few. Just being honest.
… and here's why.
Most of the time, when you think of pasta sauce, you think of marinara.
Marinara sauce is a tomato-based sauce seasoned with traditional Italian tastes such as basil, oregano, and garlic.
It's an exceptionally adaptable sauce that can be used to make lasagna or chicken parmesan, served with meatballs, or just dunked in mozzarella sticks.
Making marinara from home is really fulfilling, but it may be a labor of love.
If you need a quick fix, make sure you select the best spaghetti sauce brands available.
Pomodoro pasta sauce
The ingredients in Pomodoro sauce are comparable to those in marinara sauce, but the main distinction is in their textures.
Marinara is more liquid and runny, and it's frequently chunky. Pomodoro has a thicker, smoother texture.
Puttanesca sauce
Puttanesca sauce is a traditional Italian sauce prepared with olives and capers (the dish's divas), tomatoes, and garlic. It's a basic sauce, but it's packed with flavor.
Fun facts here.
Prostitutes in Naples are claimed to have invented this sauce in order to make quick and cheap money. The term "puttanesca" means "prostitute" in Italian.
This sauce is a southern Italian culinary staple since it exclusively contains pantry staples found in the south.
Puttanesca is usually eaten with spaghetti or penne pasta, but it can also be served as an appetizer over toasted bread or as a sandwich spread.
Puttanesca refers to any meal that contains olives and capers, hence there are several puttanesca sauce recipe variations.
Bechamel pasta sauce
This white sauce, often known as béchamel sauce, originated in French cuisine. Béchamel sauce is traditionally prepared with butter, flour, and milk.
Truffle cream
The truffle sauce may be used to provide a special touch of variety to meals, including an omelet with truffles, risotto, as a topping for bruschetta or crostini, and as a filling for stuffed pasta like ravioli and tortelloni.
The truffle sauce is a sauce comprised mostly of mushrooms (72%), olive oil (13%), summer truffle bits (8%), spices, anchovies, and herbs.
Pesto sauce
Am I alone in wondering what is pesto sauce?
First of all, the green color throws me off.
However, a friend started making it from an abundance of basil this past summer and it was surprisingly good. But the green thing…
Pesto owes its existence to the Italian city of Genoa.
This pasta sauce, originally known as pesto alla genovese, is made with fresh herbs, pine nuts, olive oil, and parmesan.
It's usually cooked with fresh basil, but you may also find variations that call for parsley or spinach.
Other nuts and seeds, such as walnuts or sunflower seeds, may be substituted for pine nuts on occasion.
This sauce tastes amazingly fresh and is equally excellent served with pasta as it is as a spread on sandwiches or salad dressing.
Amatriciana pasta sauce
Sugo all'amatriciana, also known as salsa all'amatriciana, is an Italian pasta sauce made with guanciale (cured pig cheek), pecorino romano cheese, tomato, and, in certain versions, onion.
The Amatriciana sauce, which originated in the town of Amatrice (in the hilly Province of Rieti in the Lazio region), is one of the most well-known pasta sauces in modern Roman and Italian cuisine.
Why People Love Pasta
The answer to why people love pasta much is simple and complex.
It can be used to make a variety of recipes.
It is very affordable and easy to make.
It tastes wonderful and fills you up.
It lasts forever. Well, almost. Dry pasta won't ever really expire, but it will lose quality over time.
But it is only one aspect of its success.
Pasta has always had a worldwide flavor appeal because its origins are not just Italian, and it can be produced with only wheat and water.
Outside of Italy, most pasta is spaghetti, although there are about 600 other sorts and shapes, and each location prepares it differently.
It is a complex carbohydrate that slowly releases all of the benefits and keeps you satiated for a long period.
Pasta can contribute to a good mood and releases endorphins in the brain which transmit a feeling of well-being.
How much pasta do Italians eat?
Are you ready for this?
In fact, Italians feast on more than 50 pounds of pasta per person per year, while Americans average about 15.5 pounds per person. (source – WTOP)
What is the average serving size of pasta sauce?
A decent rule of thumb for tomato-based sauces is to use one jar of 24-ounce pasta sauce for every 16-ounce packet of pasta.
When estimating how much sauce for pasta per person, around 2 to 4 ounces (1/4 to 1/2 cup) of sauce would be required for each 2 ounces (about 1 cup cooked) portion of pasta. (source – Barilla)
How Much Sugar is in Spaghetti Sauce?
Tomatoes naturally contain four to five grams of sugar per serving; however, companies will add additional sugar to balance the acidic flavor of the sauce.
When it comes to pasta sauces with added sugars,…
 Bertolli Olive Oil & Garlic Pasta Sauce
Yes, that is 12 grams of sugar on the label. I have to admit this sauce is quite good. And considering the over-sized pasta serving and bread slices normally paired, this is probably not a deal-breaker for most. However, the sugar content is a bit excessive. If you are watching your macros, there are healthier options to choose from.
---
What is the Healthiest Pasta Sauce?
A meal of pasta is not only filling and excellent, but it's also one of the simplest dinners to prepare, especially if you don't create the sauce yourself.
When it comes to determining the healthiest store-bought pasta sauce, it comes down to more than just the amount of added sugar.
If you're not really into making homemade pasta sauce and afraid about ruining your diet, don't be.
The convenience of jarred sauce might be a healthy alternative.
Tomato sauce contributes to the necessary 2 to 3 cups of veggies per day, and there are more low-sodium, no-sugar-added sauces on grocery shelves than there used to be.
Choose sauces with a simple list of ingredients, like tomatoes, olive oil, and herbs.
Tomato sauce contains vitamins A and C, as well as lycopene.
Tomatoes are one of the few foods packed with this antioxidant, which has been associated with a decreased risk of cardiovascular disease, prostate cancer, and other disorders in addition to giving tomatoes their red color.
Cooked tomatoes have considerably more lycopene than raw tomatoes since heat alters the chemical structure of lycopene, making it much more easily absorbed by your body.
…and little fat in your sauce might also help with lycopene absorption.
Even in the higher-fat sauces, the fat source was typically always olive oil.
When consumed as part of a healthy diet, the monounsaturated fats that make up the bulk of the fat in olive oil can protect against heart disease and stroke.
Watch out for high sodium and sugars.
It may sound unusual, but a little sugar helps bring the flavors of a tomato sauce together.
It counteracts the acidity and brings out the natural sweetness of the tomatoes.
Many sauces run high on sodium, because, to no one's surprise, it makes the sauce taste good.
Give low-sodium pasta sauce a chance, if it is available in your favorite brand. You will be surprised how little difference you can actually taste.
Simplicity triumphs
Except for added sugars and salt, the majority of the sauces reviewed had clean ingredient lists, meaning they didn't have any preservatives or artificial flavors.
My top choices were found to be produced with only a few whole-food components, such as whole peeled tomatoes, olive oil, raw onion, garlic, and basil. Tomato paste and dried ingredients like garlic, onions, and spices were typically used in making most of the sauces towards the bottom of the list.
Top choices for the healthiest sauces include:
Keto Friendly Pasta Sauce
The ketogenic diet is a high-fat, low-carbohydrate diet that limits carbohydrate intake to roughly 50 grams per day.
To do this, you must eliminate or severely limit your carbohydrate consumption, which includes grains, legumes, starchy vegetables, and fruit.
Though tomatoes are typically regarded as a vegetable, they are botanically classified as a fruit, which has some people wondering if they may be consumed on a ketogenic diet.
Can I eat pasta sauce on keto?
Tomatoes are classified as a fruit in botanical terms. They are, nevertheless, keto-friendly in comparison to other fruits.
That's because, regardless of type, tomatoes have just 2–3 grams of net carbohydrates per 3.5 ounces (100 grams), which is up to 10 times less than other fruits!
Is marinara sauce keto friendly?
Is it okay to eat marinara and tomato sauce on a keto diet?
On a Keto diet, tomatoes and tomato sauce are allowed in moderation.
Prepared marinara, pizza sauce, and other red sauces, on the other hand, frequently have added sugars.
As a result, while purchasing tomato sauce and marinara, it is critical to check the labels.
How to Correctly Pair Pasta Shapes with Sauce
A noodle is a noodle, right?
Believe it or not, much thought and research have gone into discovering the perfect pairing of pasta shapes to the sauce used.
Flat Long Noodles – Fettuccine, Linguine, Tagliatelle and Pappardelle. The flat surface area of ribbon-shaped pasta allows it to hold the heaviness of a rich sauce, therefore it's best served with rich or creamy sauces.
Pair the heartier sauces with the broader noodles as a general rule: Pappardelle, with its wide ribbons, goes well with rich, meaty sauces, but fettuccine and linguine, with their thinner flat noodles, go well with simple cream sauces like Alfredo or delicate proteins like shellfish.
Perciatelli and Bucatini have long tubes that look like spaghetti, but they have a tube running through the center.
They offer a hefty taste that complements bolder, brighter flavors like crushed red pepper flakes or acidic pancetta.
The thin tube form lends itself to more fluid, loose sauces, allowing the sauce to flow down the middle of the tube for extra taste in each mouthful.
Penne, Rigatoni, Ziti, Cavatappi, and Campanelle are versatile, since they may be used in soups, salads, casseroles, and pasta meals with sauces ranging from creamy to robust.
The bigger the tube, the greater the possibility of capturing creamy sauces loaded with meat or vegetable particles.
If the pasta name includes the word "rigate," the pasta form will include ridges to help sauces like pesto adhere to the pasta.
Marriage of Pasta and Sauce
When it comes to food, there is always a bit of science involved.
Not that I was ever very good at science, but most of us are always interested to learn a new way to do something that maybe we have done the same way forever.
Take the marriage of pasta and sauce. Say what?
Check out this interesting video below on how to apply sauce to your pasta.
Summary
Some household items, such as cookies, bread, and mashed potatoes, are worth the extra effort spent making from scratch. It's as simple as this: certain meals simply taste better when cooked from scratch. Homemade spaghetti sauce is no exception. While the best tomato sauce in a jar may not replace Grammy's excellence in the kitchen, it can do a wonderful job bridging the culinary gap until your next visit!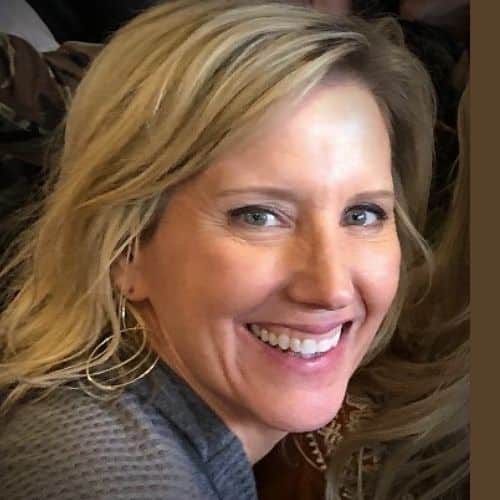 Claudia Faucher is a full-time fitness training expert and lifestyle blogger. She is also been a certified Les Mills BodyPump instructor for the past 5 years and a fitness instructor for over 20 years. Claudia is a personal trainer and creates fitness training programs for seniors and people of all ages. She likes to use her skills and experiences to help others on their fitness journeys.
Last update on 2022-08-30 / Affiliate links / Images from Amazon Product Advertising API